Demi Lovato Gets A 'Standing Ovation' From An Extraterrestrial Entity In New Series: Watch
Insert 'out of this world' joke here: Demi Lovato had an experience with an extraterrestrial entity — and you've got to see it to believe it.
Article continues below advertisement
In a preview of Peacock's Unidentified With Demi Lovato — which dropped on Thursday, September 30 — the 29-year-old, best friend Matthew Scott Montgomery and paranormal investigator Chris Smith visit an undisclosed brothel.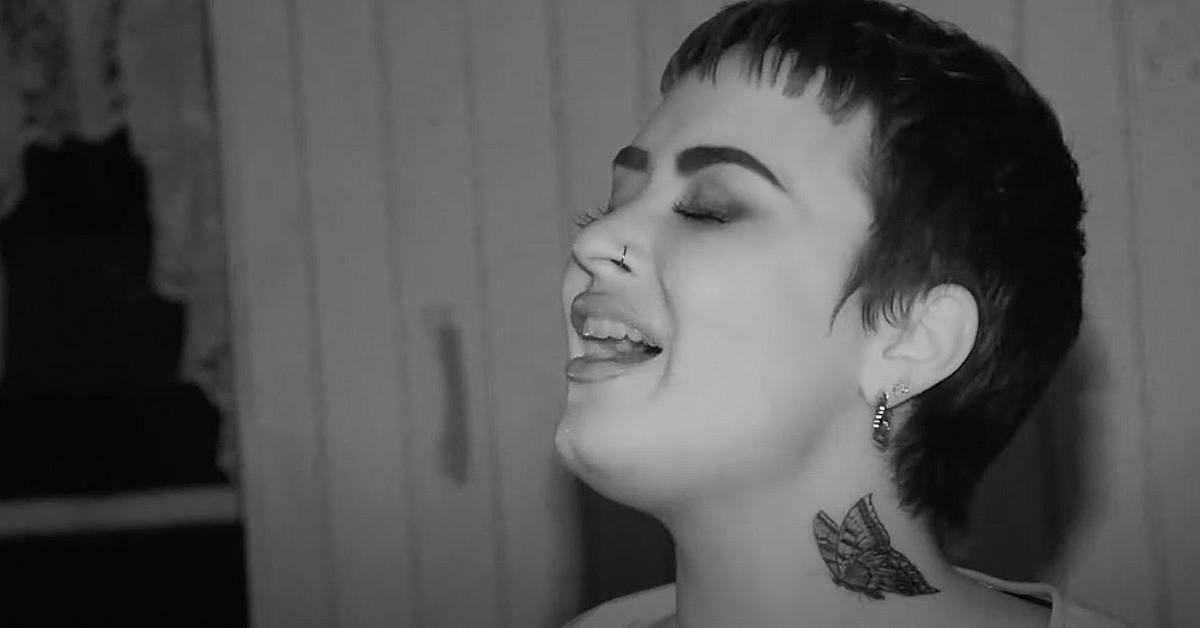 Article continues below advertisement
There appears to be action in the room as a device the trio are using to communicate with otherworldly visitors begins to go off. Lovato — who identifies as nonbinary — attempts to connect with a force named Carmen.
Article continues below advertisement
However, it seems Carmen is hesitant to communicate with Montgomery and Smith in the room, prompting them to wait outside. "Did you not want to say anything else because the boys were in here?" Lovato says out loud, as the device rattles off a sound. As the two begin to communicate, the Sonny with a Chance alum responds, "I think, hm, oh, I get that a lot."
"Okay, she has trauma," Lovato — whose voice begins to shake — informs Montgomery and Smith, "and that's why she doesn't like men."
Article continues below advertisement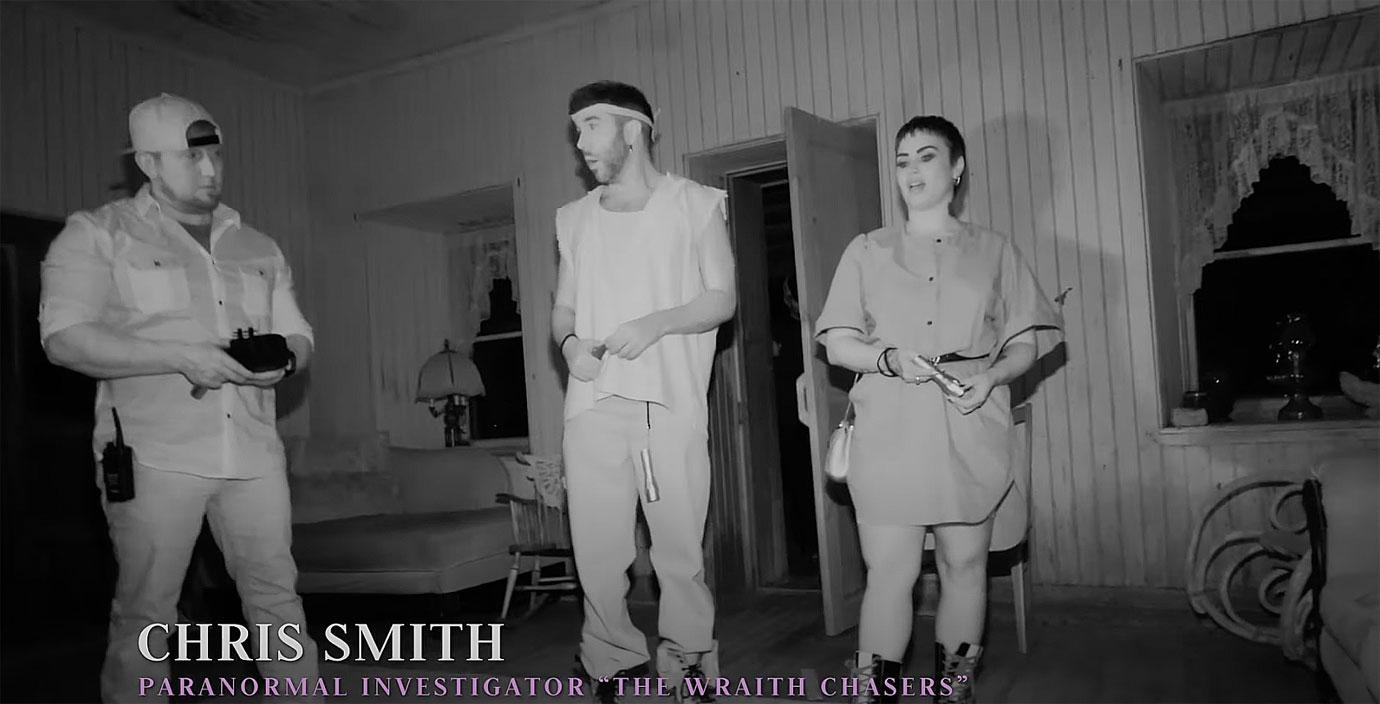 "I have trauma too, so I feel you and I get it. Do you like to sing, Carmen? If I sing you a song, can my friends come back in the room?" Lovato asks aloud, as 'Carmen' seemingly agrees.
Article continues below advertisement
"I always sing 'Skyscraper' whenever I feel like singing something emotional," the Disney alum says, before belting out their hit single.
Article continues below advertisement
It appears Carmen — or whatever force was in the room with Lovato — appeared to be a fan: The device gave off an intense rattling sound, prompting the "4D with Demi Lovato" podcast host to say, "That's the coolest standing ovation I've ever had."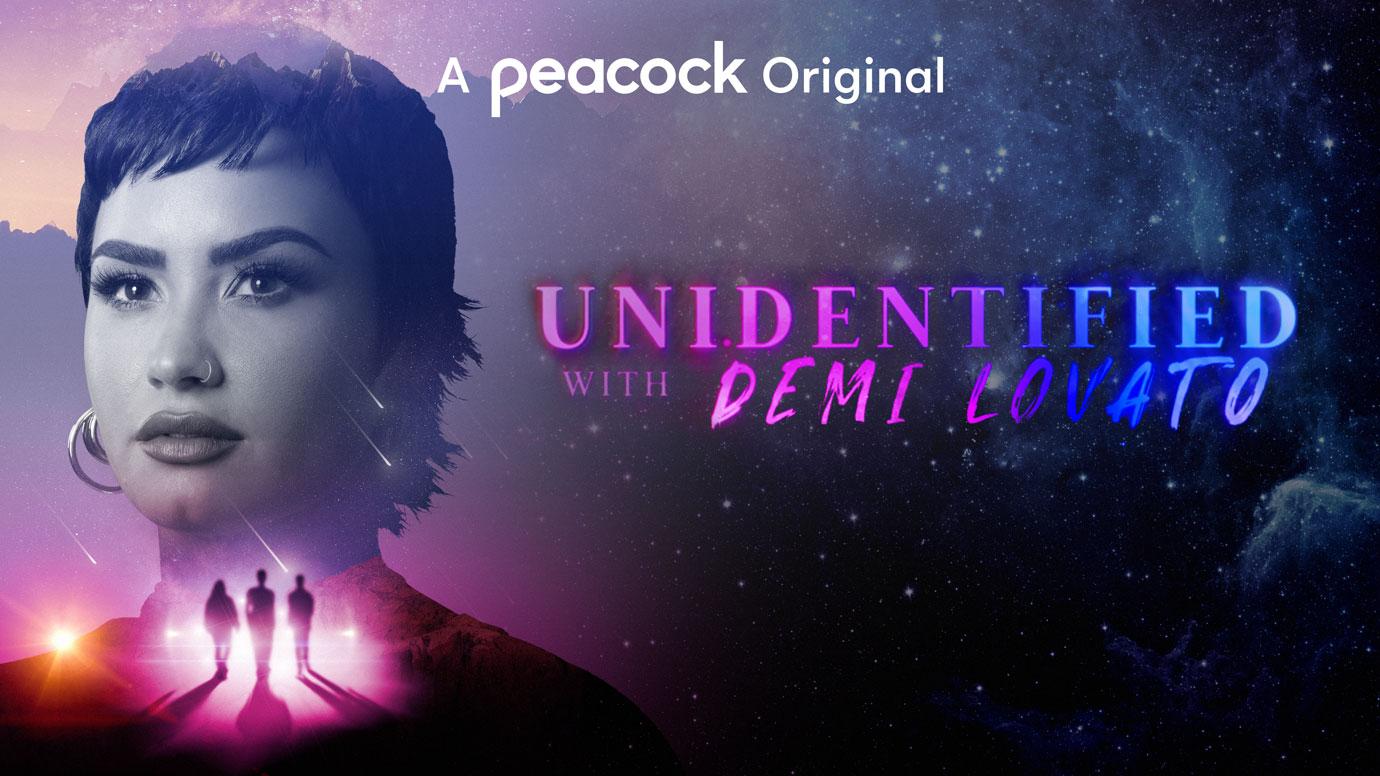 Article continues below advertisement
The four-part limited series – which also stars Lovato's sister Dallas — follows the group as they consult with experts, take deep dives into eyewitness encounters and visit well-known UFO locations.
"I had this crazy experience that happened to me in Joshua Tree. It was this bright light that kind of moved in weird ways that a plane wouldn't move," Lovato previously explained on why they opted to embark on this journey. "My goal is to find out what really happened."