NEWS
Ever Heard Of Designer Vagina? Dr. Cat Explains Why Women Choose This New Plastic Surgery Trend In Hollywood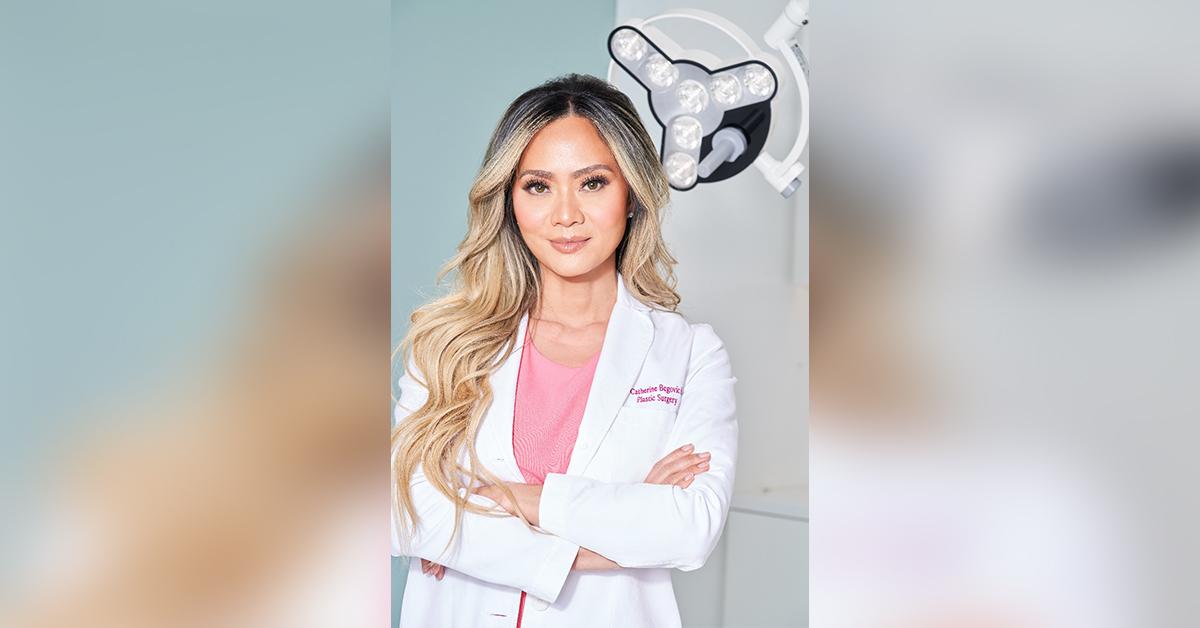 Nearly 10,000 labiaplasties were performed in the United States alone last year. Understanding why other women have gotten labiaplasties can help women determine if it would meet their needs. Dr. Cat, the celeb's favorite plastic surgeon, explains.
Plastic surgery is booming, it has been for years and the industry is predicted to reach a value of over 200 billion USD by the end of the decade. A demand and resources that continuously push the possibilities of treatments and results, thanks to new technology and the fast progress of science in the field. With this progress come new trends and treatments, one of the more recent ones being labiaplasties, an enhancement surgery that allows changes on the anatomical appearance of the vagina. There are many reasons for women to choose this treatment, all of them are individual and personal. As for all operations, the right practice, consultation and doctor are absolutely crucial to secure a safe and satisfying result.
Dr. Cat Begovic is a well known and leading expert in plastic surgery, her practice in Beverly Hills is the first choice for celebrities looking for physical enhancement. It is fair to say that the surgeon is a bit of celebrity herself these days, given that her social media channels have millions of followers. Dr. Cat has used the modern platforms to educate and inform about treatments and showcase the results of her work in impressive before and after images. Not only her insight and knowledge, but also raving reviews from Hollywood's biggest names justify her position in the industry. The rising demand for labiaplasties has been noticeable in her practice too.
Article continues below advertisement
She explains that 'There are various reasons why women seek labiaplasty surgery. For some women, the appearance of their vaginas has resulted in self-esteem issues, and they want to improve their appearance and reduce vaginal laxity. For other women, their vagina has anatomical issues that cause them physical pain or discomfort during certain activities. No matter the reason, having labiaplasty is an excellent way to resolve these issues, improving the appearance of your vagina and alleviating physical discomfort.'
Having helped women to live more comfortably and confidently through the results of labiaplasty, the industry leading surgeon has a great range of experience when it comes to her patient's motives. Here are the 3 most common reasons of women that come to Dr. Cat for labiaplasties.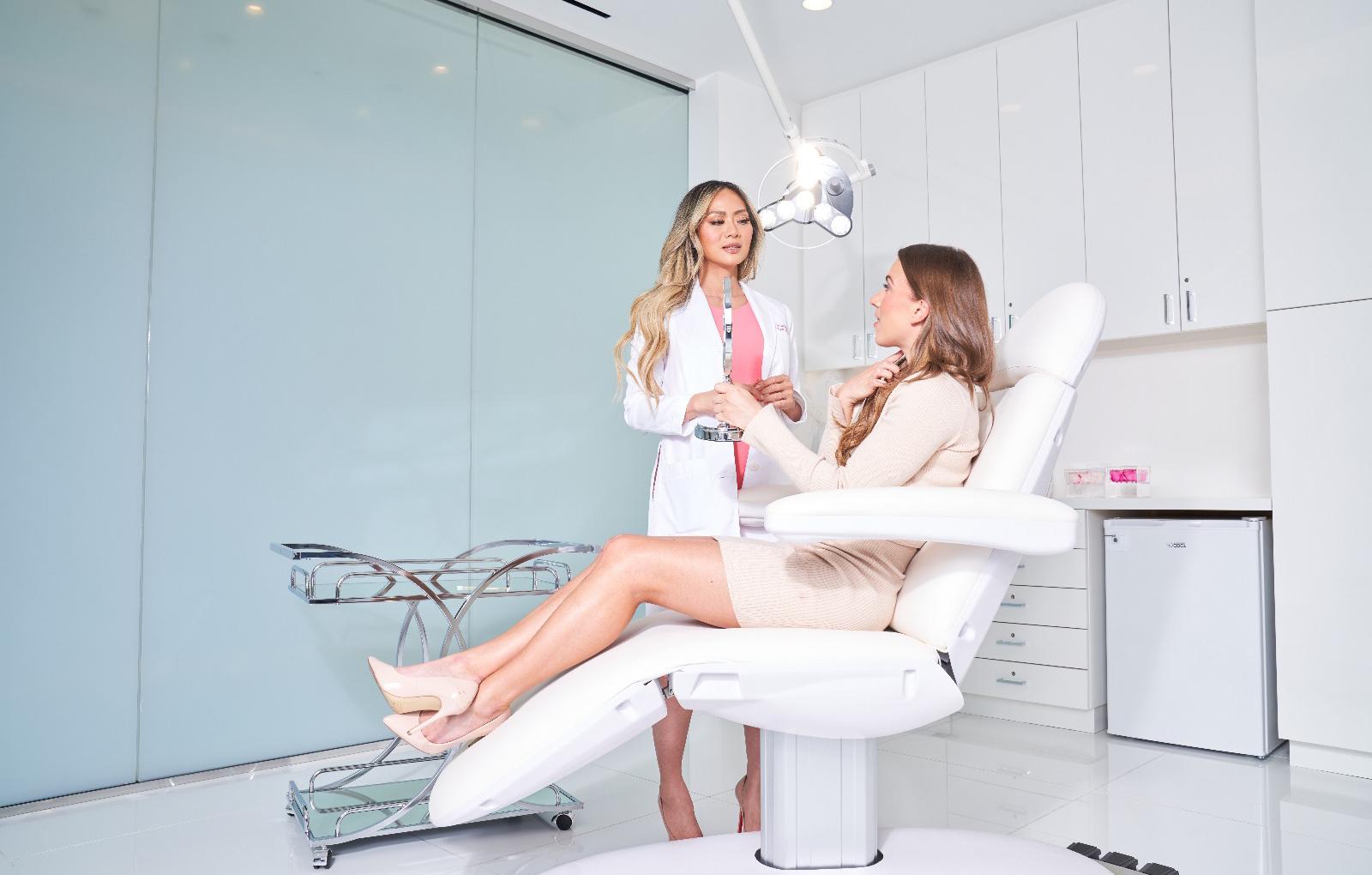 Article continues below advertisement
1. Aesthetic Concerns
Resolving specific aesthetic concerns about is surely one of the biggest reasons women seek labiaplasty surgery. It is not uncommon that women feel that their vaginal lips or labia minora are too long, extending far outwards from the vaginal opening. In those cases, the labia minora tissue can be resected to be shorter. Dr. Cat adds that another aesthetic concern women have is asymmetry. When the tissue of the labia minora is not symmetrical, one side may appear significantly longer than the other. A labiaplasty can correct this by removing the excess tissue, creating a more even appearance.
2. Pain During Activities, Intimacy Or From Clothing
Another common reason for women to choose a labiaplasty is pain during intimacy. While pain during intimacy can result from certain medical conditions, sometimes, the anatomy of the vagina can actually be the cause of pain. This often happens when the labia minora tissue is too long, and as a result, tugging or pulling occurs during intimacy. Other women find themselves experiencing pain or discomfort when wearing tight pants or certain types of underwear. Women with this issue may find it incredibly uncomfortable when they remain in a sitting position for too long, as the fabric constricts their anatomy and rubs against it. Similar issues can occur with activities such a bike riding, etc. In these cases, a labiaplasty can be an effective solution.
Article continues below advertisement
3. Changes Through Aging Or Childbirth
Many women find themselves seeking labiaplasty because the appearance of their vagina has changed over time. The natural anatomy of a vagina can change subtly due to factors like aging and childbirth. As a result of these changes, women may even experience medical issues like urinary incontinence, excessive discharge, or dryness. While labiaplasty can't treat all of these issues, it can potentially resolve some of the symptoms while definitely addressing aesthetic concerns.
These are only the most common reasons, and whether it be aesthetic concerns or physical discomfort, there are numerous reasons women seek labiaplasty. Dr. Cat Begovic is an expert on the trending treatment, as she explains why labiaplasty is such an important procedure for her:
"As a woman myself, I am particularly sensitive to women seeking vaginal cosmetic surgery procedures. Often women live with discomfort, embarrassment, avoidance of certain tight-fitting clothing, and feel self-conscious in their relationships because of labial asymmetry, protuberance, or excessive labial show. In your consultation, my staff and I will do everything to make you as comfortable as possible. I will discuss what your specific concerns are and develop a customized surgical plan for you."
Surely all treatments performed in plastic surgery have a strong personal impact on the patient. But it probably goes without saying that labiaplasties are an even more delicate procedure that requires an informed, relaxed and confident patient. Therefor it is important that the practice takes all the time needed to provide that safety, whether it's through educations, information or personal consultation. The possibilities of modern medicine and technology are truly incredible, but also come with responsibilities. Especially in an industry as lucrative as plastic surgery, it is important to understand the difference and importance of quality when it comes to the performing surgeons.
While the treatment might be controversial for some, Dr. Cat shares good reasons why it can seriously enhance some women's lives and even bring relief from physical pain. Absolutely key are expertise and safety. The Beverly Hills based doctor doesn't only perform the treatment, but also uses her platforms and website to educate about it. She is a leading expert for a reason, pioneering with transparency. So that women can make safe choices for themselves, based on knowledge and trust.