LIVING
Former 'Real Housewives of New York' Star Dorinda Medley Lists Blue Stone Manor On Airbnb — Tour Her Stunning Berkshires Estate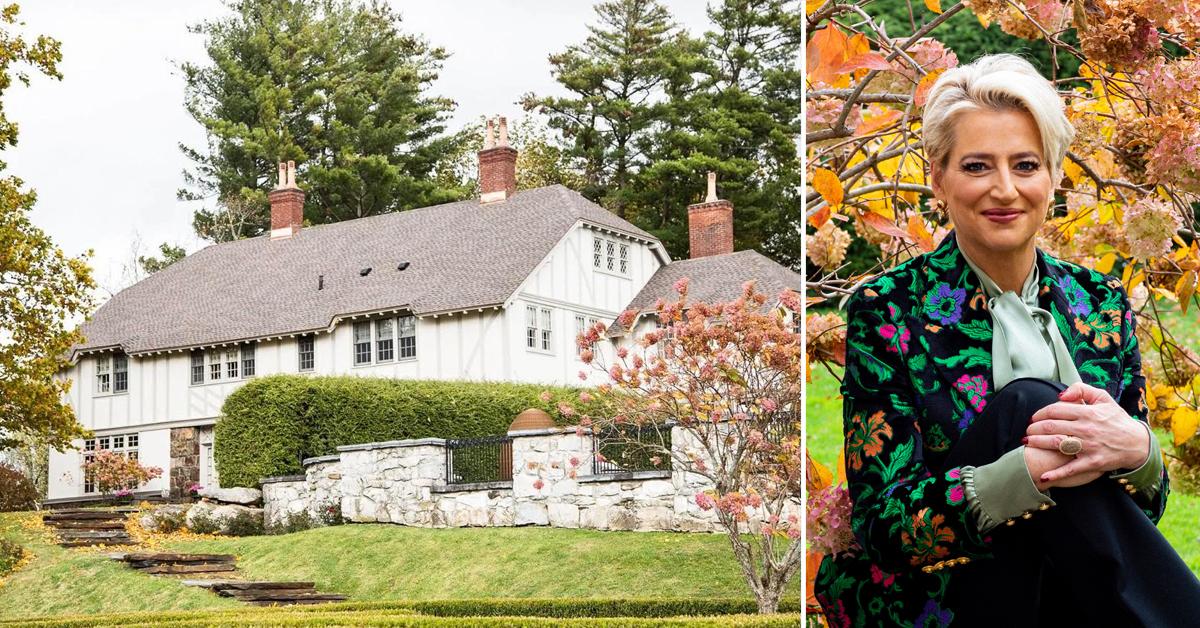 Loyal fans of Real Housewives of New York can now 'make it nice' at Dorinda Medley's Blue Stone Manor — and it's all in the name of charity.
Article continues below advertisement
The 56-year-old took to Instagram on Tuesday, August 11, to announce she's offering up her home in Great Barrington, Mass., for two one-night stays in August for $100 per night.
"A hostess by nature, I've gotten pretty good at entertaining over the years. And now, while I'm promoting my new book I've teamed up with @airbnb to list @thebluestonemanor!" the Make It Nice author captioned a shot of her kicking back in the lavish property. "From jewel-clad peacocks to sea-shelled statues, my home has it all. Booking opens next week - don't miss it!"
Article continues below advertisement
The seven-bedroom Tudor-style mansion in "Bezerkshires" is rich in reality television history, as it was a frequent vacation spot — and at some points, battle grounds — for Medley and her fellow Housewives. (In fact, it was former RHONY star Carole Radziwill who suggested Medley give the home the 'Blue Stone Manor' moniker!)
However, those hoping to stay in the iconic fish room — which featured green walls and mounted fish and sharks — that Luann de Lesseps famously took issue with during an episode of the Bravo series will be left disappointed: Medley revamped the room after a pipe burst in 2019, causing massive damage to the home.
Article continues below advertisement
Booking for Dorinda's Online Experience begins Wednesday, Aug. 18 at 12 p.m. EDT at airbnb.com/hostingwithdorinda, and all proceeds will benefit Ronald McDonald House New York.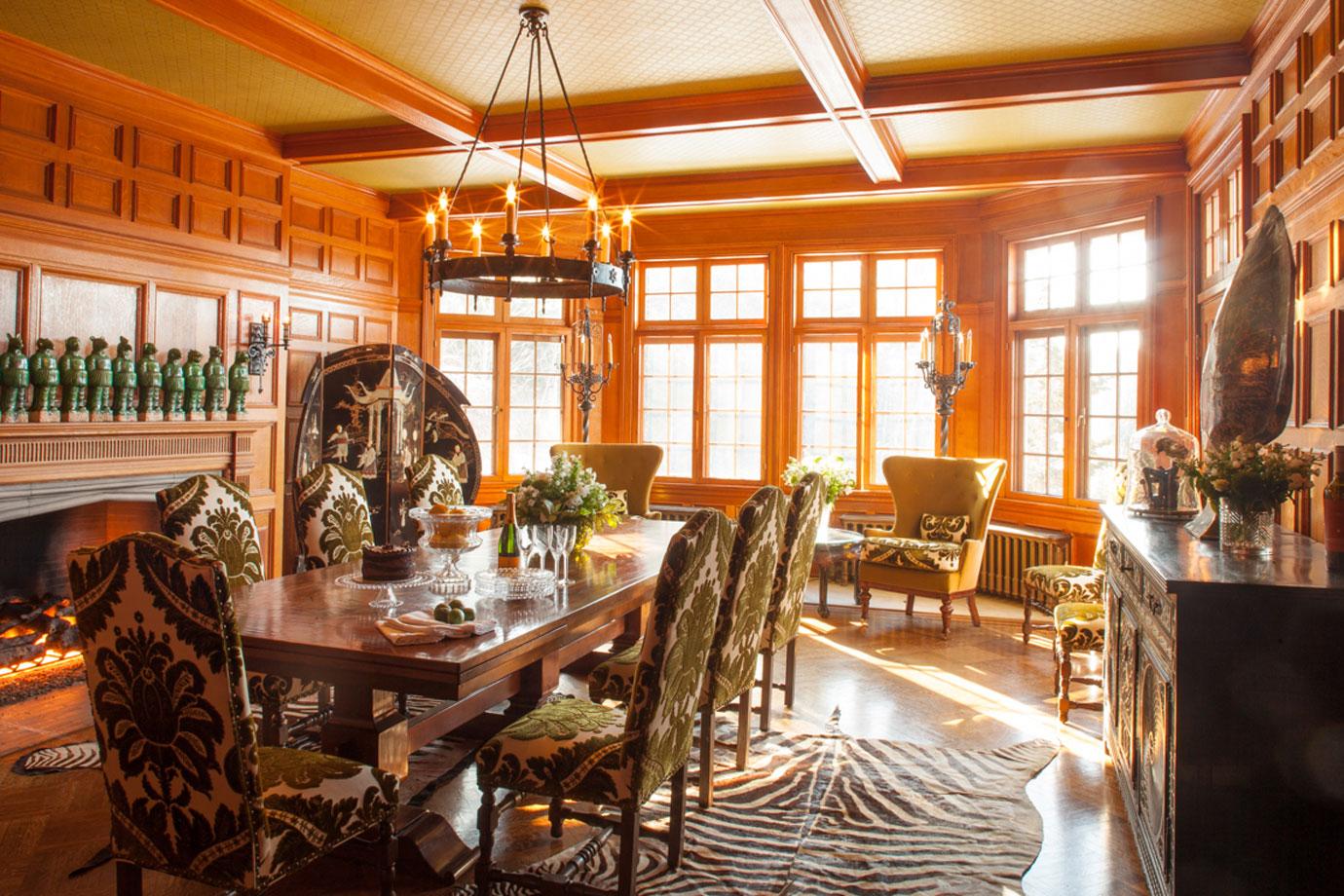 Call up the Bear Naked Chef to prepare a lovely feast for you and your crew to feast on in the dining room. (Just remember, dinner parties don't always have to be dramatic!)
Article continues below advertisement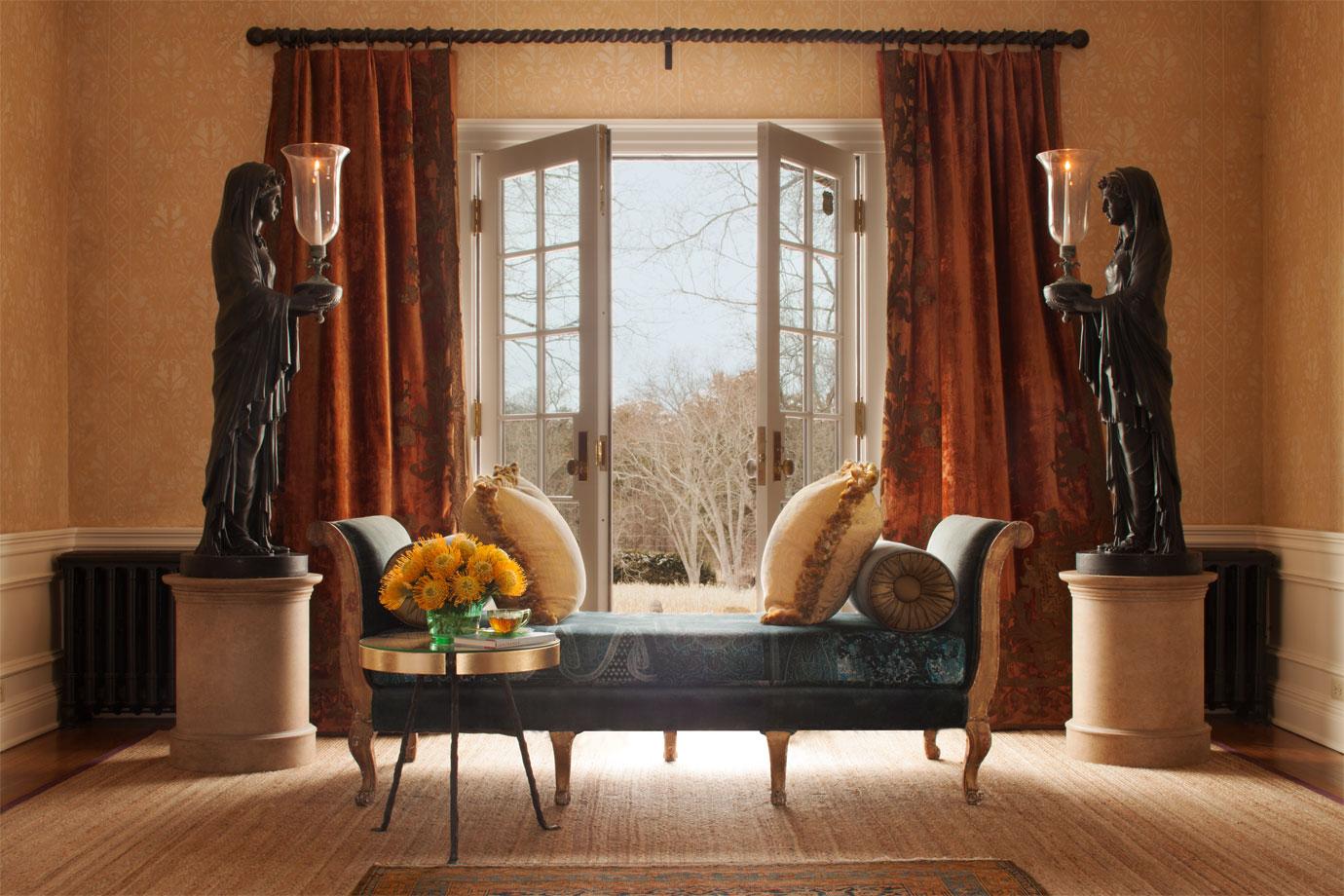 This entry hall daybed provides a place to retreat and take in the magnificent views in case one of the members of your party enjoys too many glasses of rosé.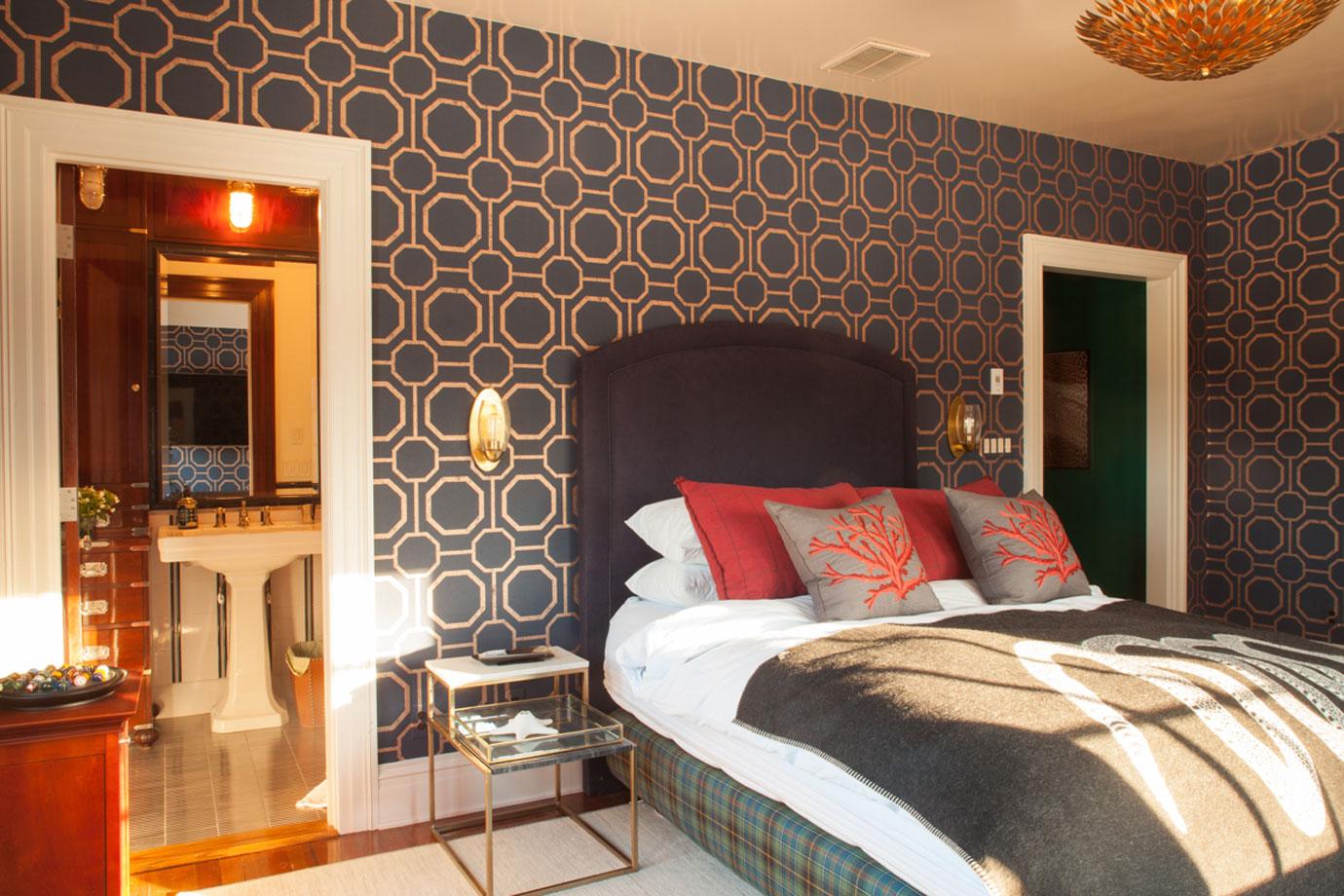 Surely the former fish room must be up to de Lesseps liking now? This guest room is a great spot to lay your head down and decompress after a night of gossiping with your pals.
Article continues below advertisement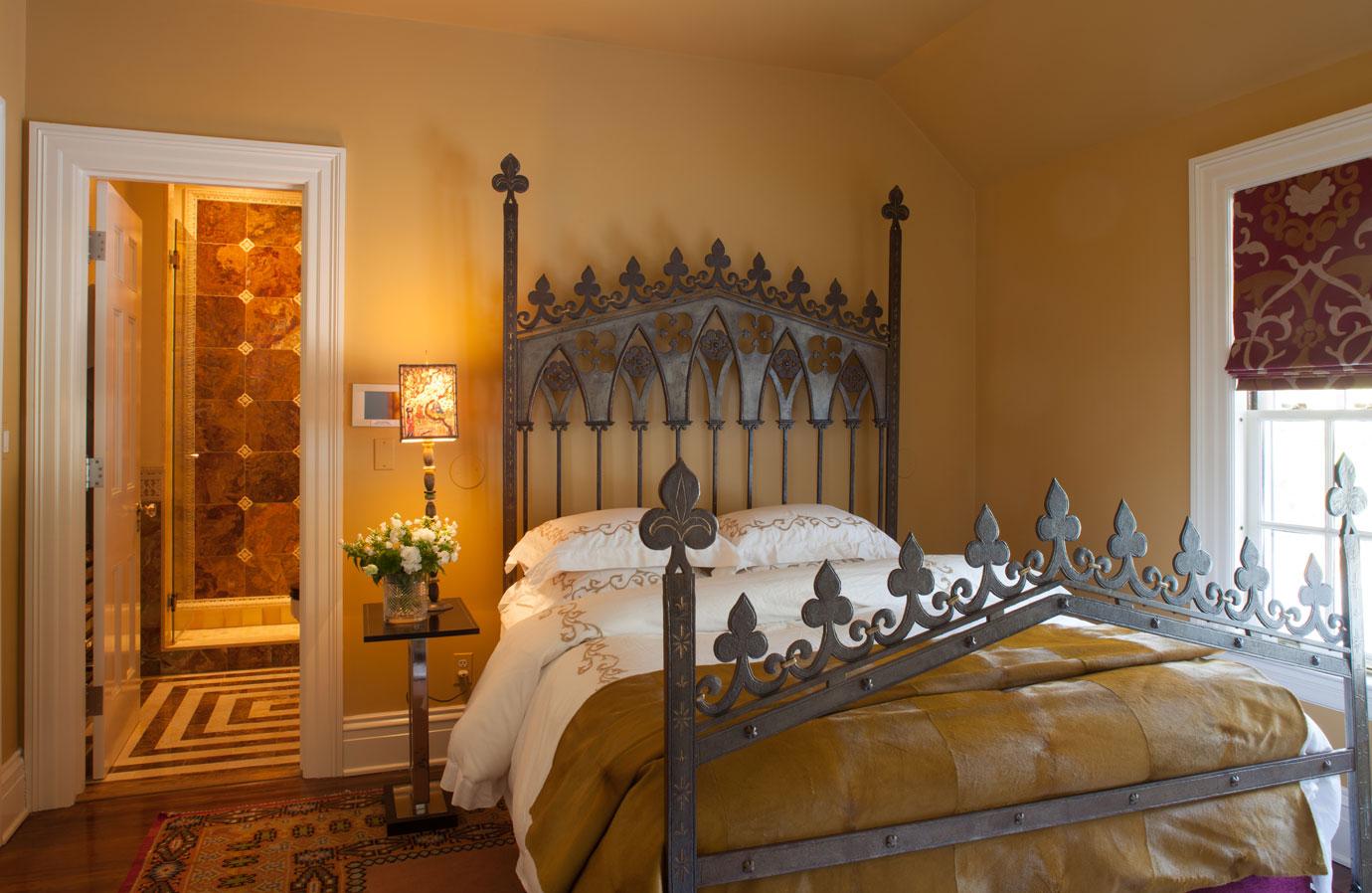 The gothic bedroom is the perfect safe space to take a long Medley-approved nap.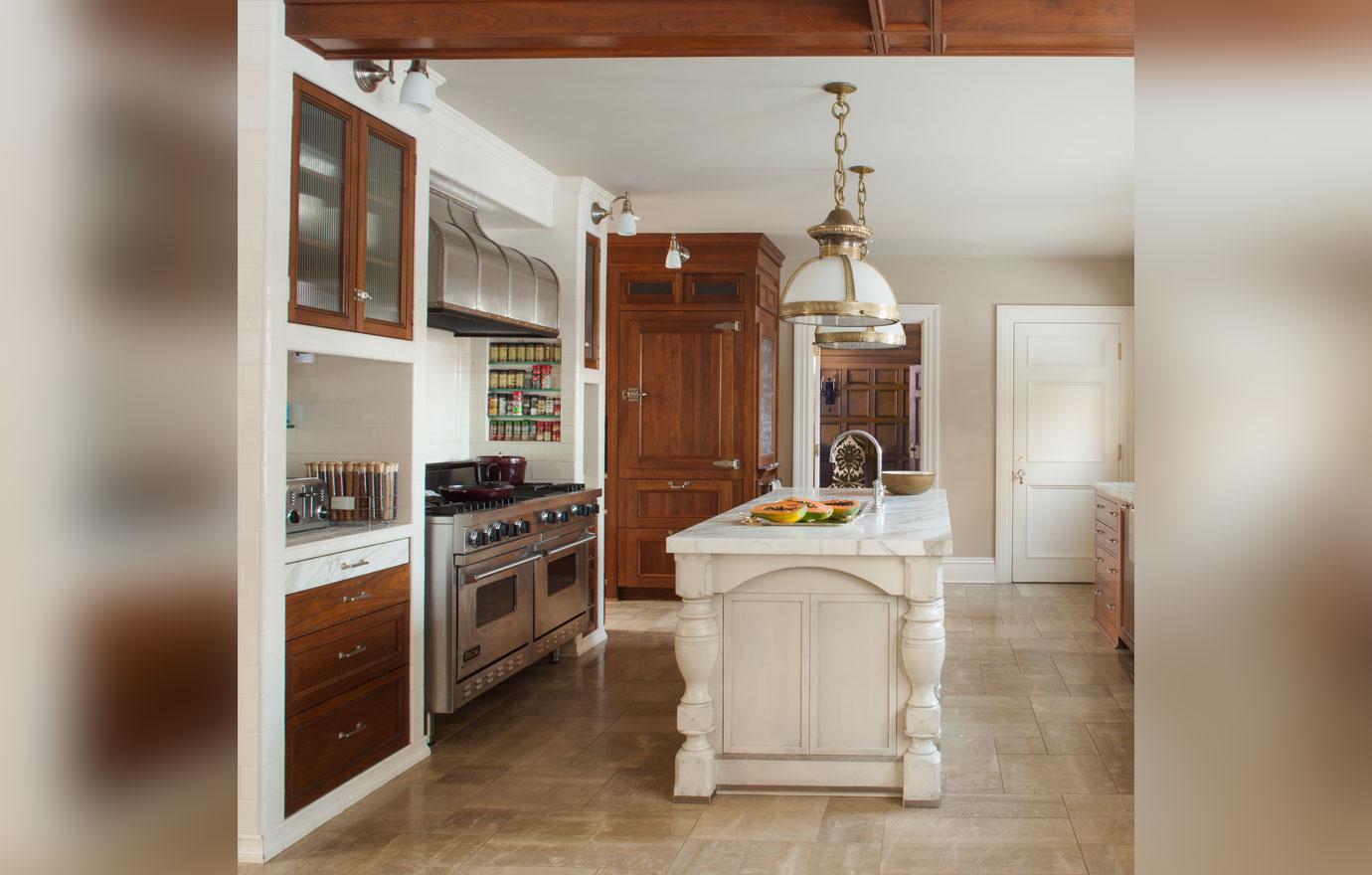 The expansive kitchen features an island where guests can nibble on small bites as they await the main course — or fuel up before a night out.
Article continues below advertisement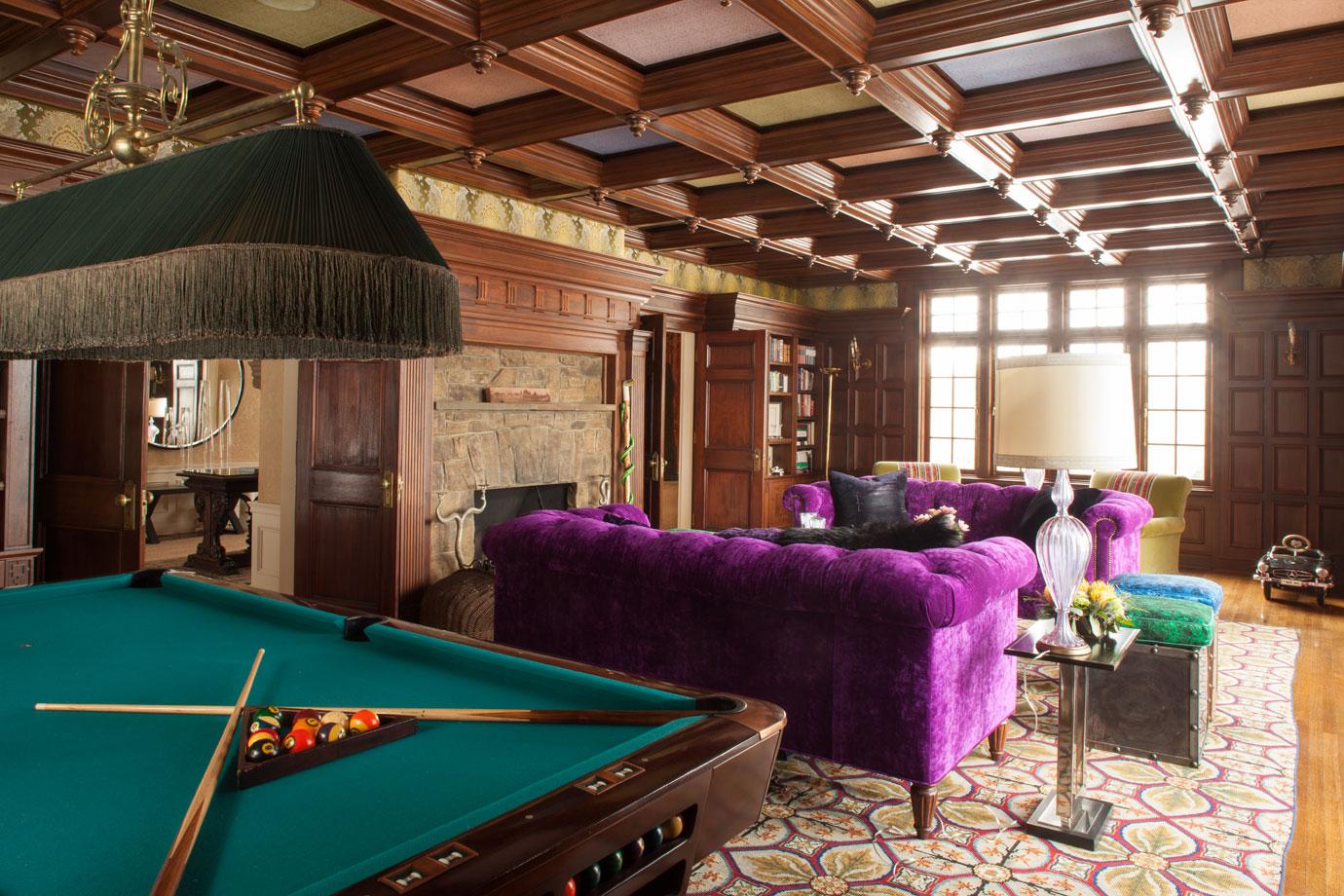 The royal purple couches are just begging to be used in an Insta-worthy photoshoot — but if that isn't your thing, the library also boasts a pool table for guests to rack 'em up.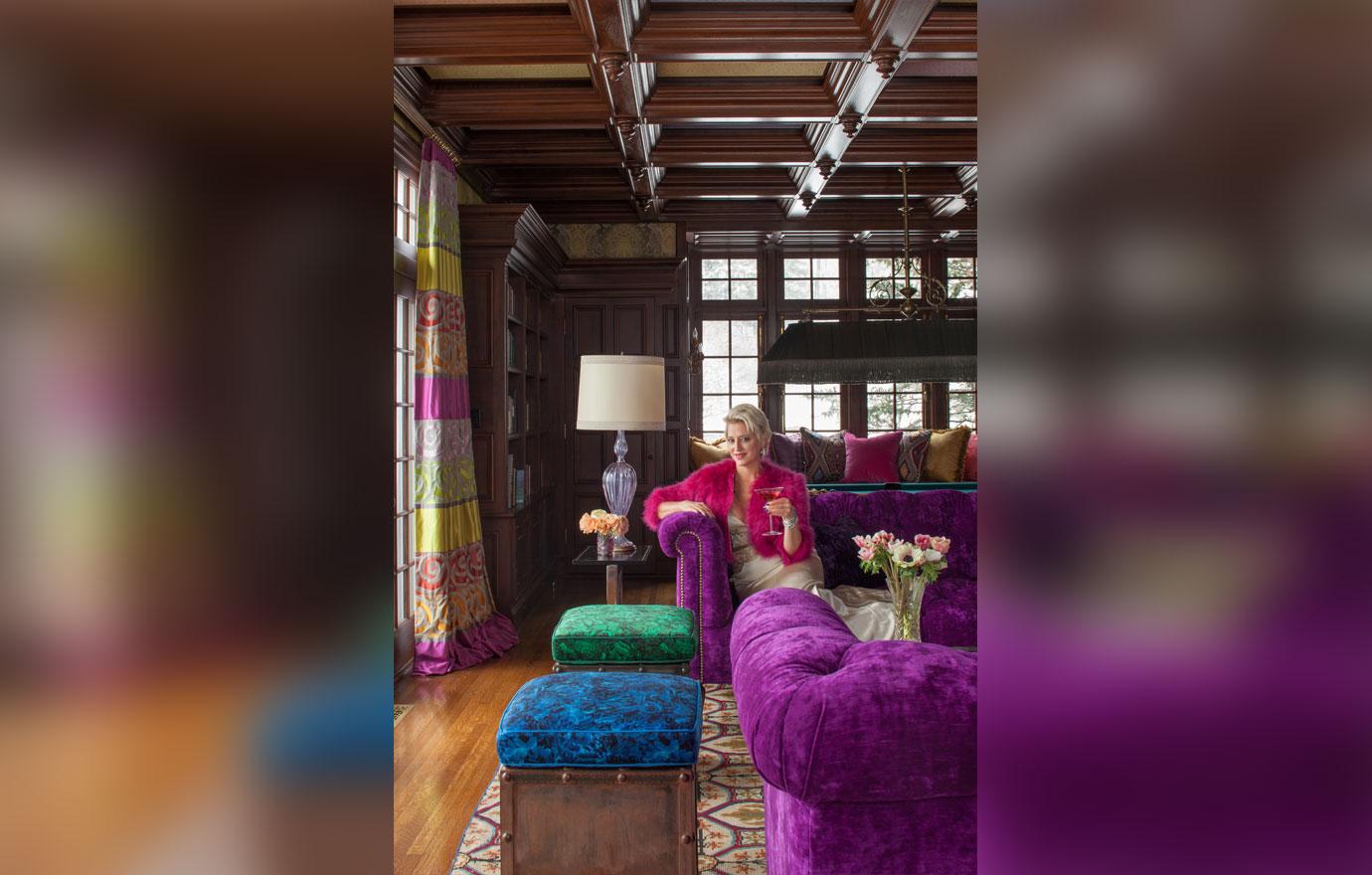 "I'm not sure what it is for you (and I intend to find out), but there's something about the shared conversation and lively atmosphere of a gathering that gives me a thrill like no other. But also, the cocktails," Medley wrote in listing posted on airbnb's website. "We can't forget the cocktails – my favorite part of any get-together, and arguably, the most important."
Article continues below advertisement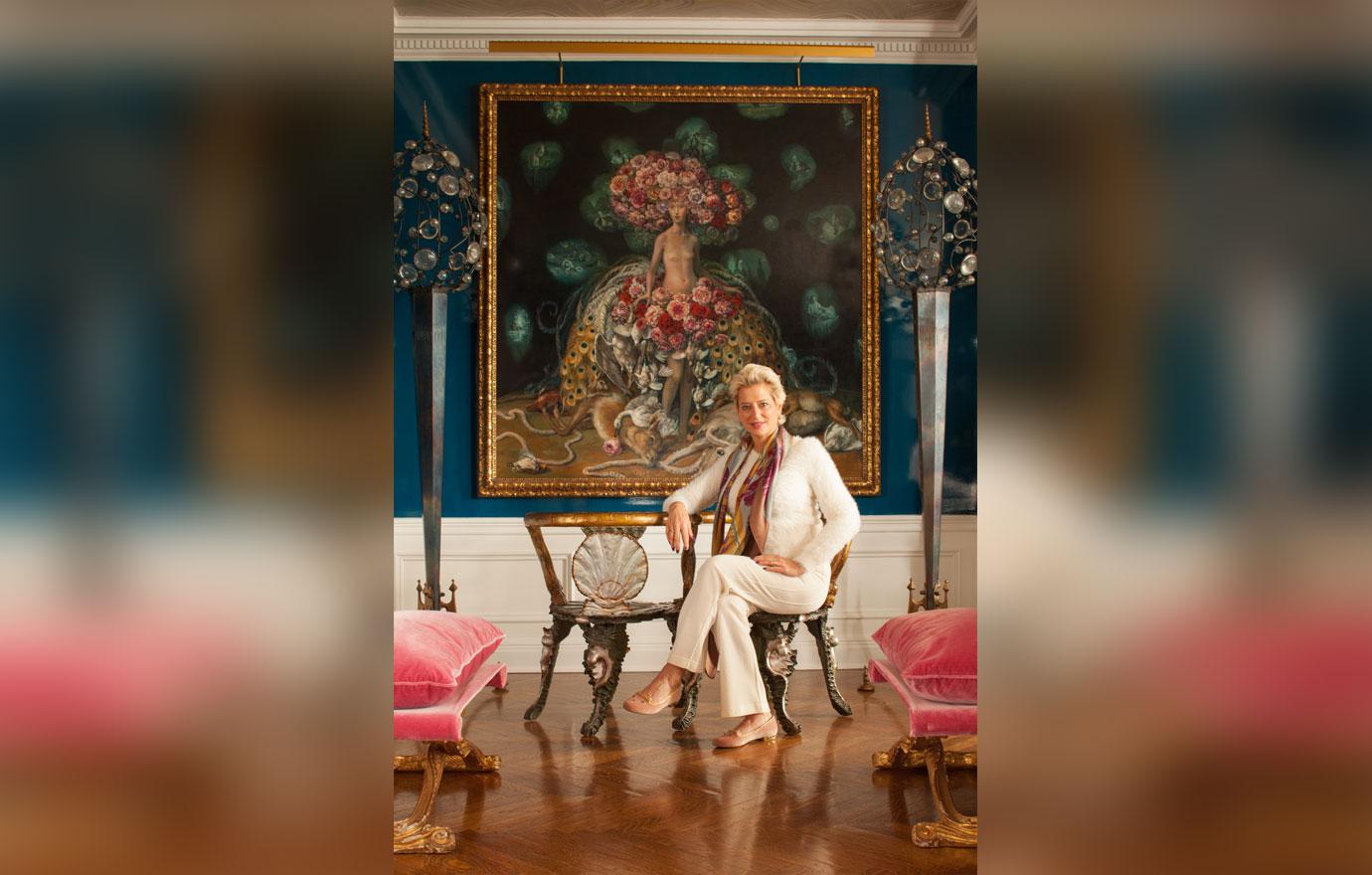 A work of art! The Queen of Blue Stone Manor looked chic in neutral tones posing for this promotional shot.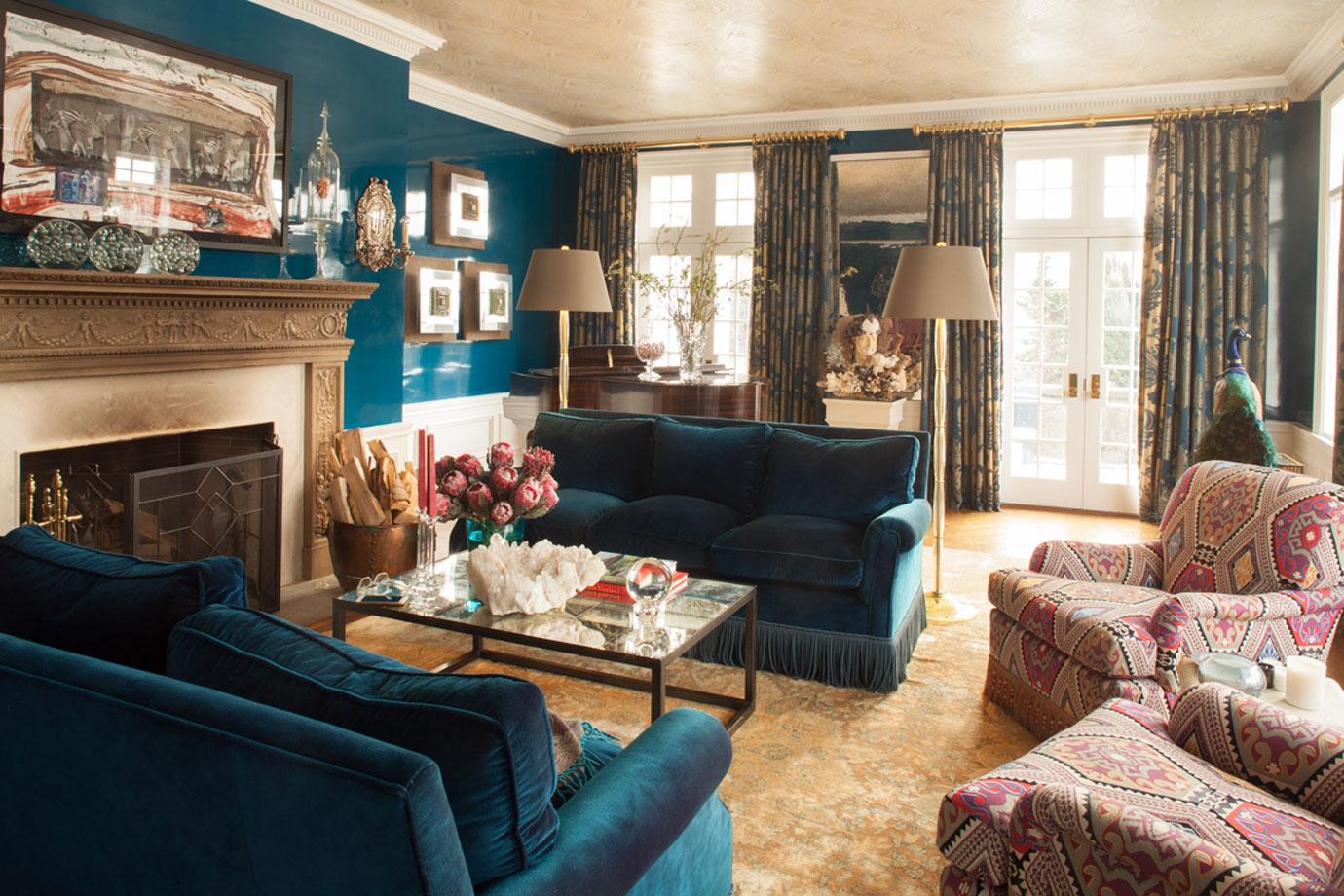 Fancy types will enjoying drinking a cocktail — or two, or three — in the property's spacious living room, with ample seating for your squad.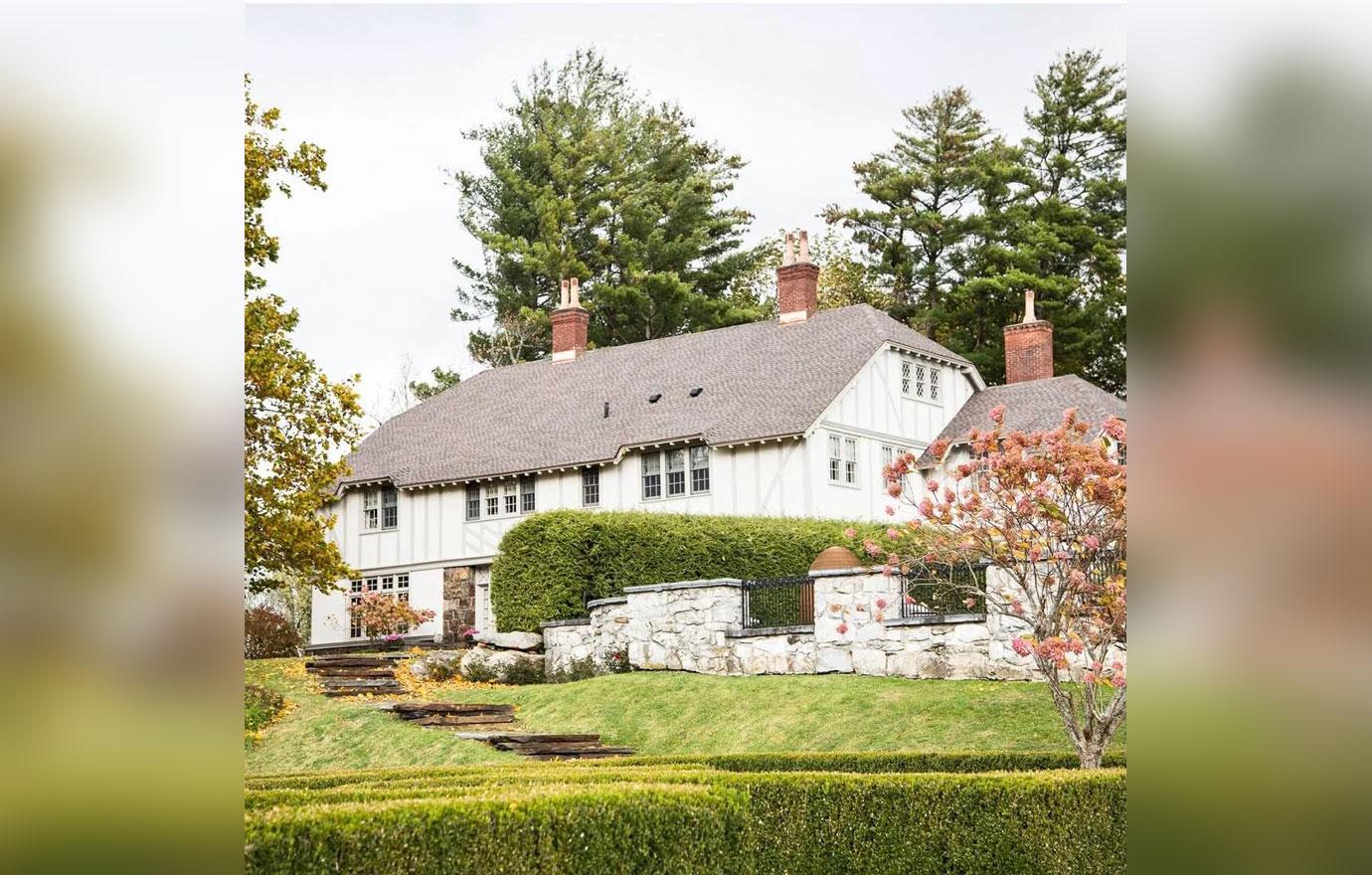 Medley's late husband Richard gifted ther he 11,000-square-foot estate — which, as she told Saratoga Living in 2019 was "the house of my childhood dreams" — one month before they married in 2005.