NEWS
Get The Celebrity Look: Dr. Askari's Insider Secrets On Plastic Surgery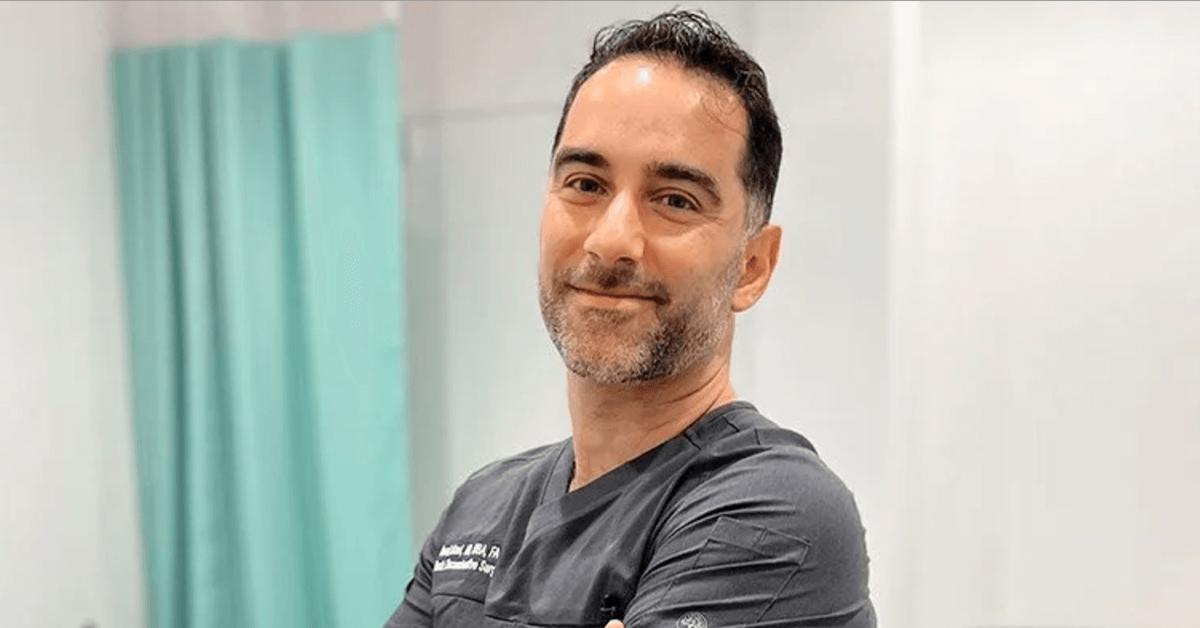 Are you curious about the secrets behind the ageless beauty of your favorite celebrities? From their glowing skin to their toned bodies, it's no secret that many of them turn to plastic surgery to maintain their youthful appearance. But what exactly are the treatments and procedures they use?
Dr. Morad Askari, a board-certified plastic surgeon and owner of Revive Plastic Surgery, is one of the leading experts in the field. He has worked with celebrities, and has a deep understanding of the latest trends and techniques. In this exclusive article, Dr. Askari will share his insider knowledge and expert advice on how celebrities stay looking young and beautiful.
So, whether you're dreaming of achieving a more defined body like Drew Barrymore, a plump buttocks like Kim Kardashian, or a youthful face like Jennifer Aniston, read on to discover the secrets of celebrity plastic surgery.
Article continues below advertisement
Unlocking the Secrets of Non-Surgical Treatments
Non-surgical treatments are a top pick among celebrities who want to maintain their youthful appearance without having to go under the knife. These treatments are less invasive than surgical options and typically require minimal downtime.
One of the most sought-after non-surgical skin treatments is radio-frequency treatments. This treatment uses radio frequency energy to heat the deep layers of the skin, stimulating collagen production and promoting a tighter, more youthful-looking appearance. Micro-needling is another popular treatment, which uses small needles to create microscopic punctures in the skin. This triggers the body's natural healing response, promoting collagen production and helping to improve the appearance of fine lines and wrinkles.
Non-invasive body contouring options are also increasingly becoming famous among celebrities. One of the most common treatments is EmSculpt, which uses high-intensity electromagnetic energy to stimulate muscle contractions, effectively "toning" the muscles in the treated area, perfect for achieving the body shape you desire.
Another secret weapon in celebrities' beauty arsenal is Botox and fillers. These treatments are used to prevent the appearance of wrinkles and add volume to areas that lack it.
Surgical Secrets of the Stars
While non-surgical treatments are a popular choice for celebrities looking to maintain their youthful appearance, many also turn to plastic surgery to achieve more dramatic results. One of the most common surgical treatments among celebrities is the facelift. This procedure tightens and lifts the skin on the face, helping to smooth out wrinkles and create a more youthful, refreshed appearance.
But the trend among celebrities isn't just limited to facelifts, body contouring procedures are becoming increasingly popular as well. High-definition liposuction is a procedure that allows for more precise sculpting of the body, allowing for the removal of stubborn fat and excess skin, giving you the shape you want.
A mommy makeover is another popular procedure, often done after pregnancy. It combines several different body contouring procedures, including breast augmentation, tummy tuck and a BBL, to help new mothers regain their pre-pregnancy body shape and feel confident again.
Brazilian Butt Lifts (BBLs) are one of the most popular procedures, especially after the Kardashian sisters showed off their curves. BBLs are done by transferring fat from one area of the body to the buttocks, enhancing their shape and size.
These are just a few of the many surgical options available to celebrities looking to maintain their youthful appearance. However, it's important to remember that everyone's body is different, and what may work for one person may not work for another. Dr. Askari can help you determine the best course of treatment for your individual needs.
Article continues below advertisement
The Latest Trends in Plastic Surgery
As with any industry, the world of plastic surgery is constantly evolving and new trends are always emerging. One of the latest trends that is gaining popularity among celebrities is the "Natural Look" trend, which focuses on achieving a more natural appearance rather than an overly-done or artificial look.
For example, rather than trying to achieve a large buttocks like in the past, many celebrities are now opting for a more natural, plump buttocks. This trend is also seen in other areas of the body, such as the breast, which are moving towards a more natural look as well.
Another trend that is gaining popularity is the use of fat transfer techniques. Instead of using artificial implants to enhance certain areas of the body, doctors are now using the patient's own fat to create a more natural-looking result.
When it comes to trends, like everything else, it's a personal choice, and whether you want to go with a more natural look or a more dramatic look, it's important to consult with Dr. Askari to see which trend is best suited for you and what will give you the results you're looking for.
The Importance of Choosing the Right Surgeon
While the latest trends and techniques in plastic surgery can be exciting, it's important to remember that the most important factor in achieving your desired results is choosing the right surgeon. Dr. Morad Askari is a highly skilled and experienced plastic surgeon who is known for his expertise in mommy makeover, body contouring, BBL and male procedures, but also for his ability to understand and listen to his patient's needs and wants. He is constantly expanding his knowledge and staying up-to-date on the latest trends and techniques to ensure that his patients receive the best possible results.
When choosing a plastic surgeon, it's also important to research their qualifications and experience. Dr. Askari is board-certified by the American Board of Plastic Surgery, and FACS, highly reputable professional organizations that only grants certification to surgeons who meet strict qualifications and pass rigorous examinations.
So if you're considering plastic surgery, be sure to consult with Dr. Askari and Revive Plastic Surgery, where you'll receive personalized advice and the best possible results.