NEWS
Dr. Steven Cohen: Rebranding Plastic Surgery's PR One Artful Procedure At A Time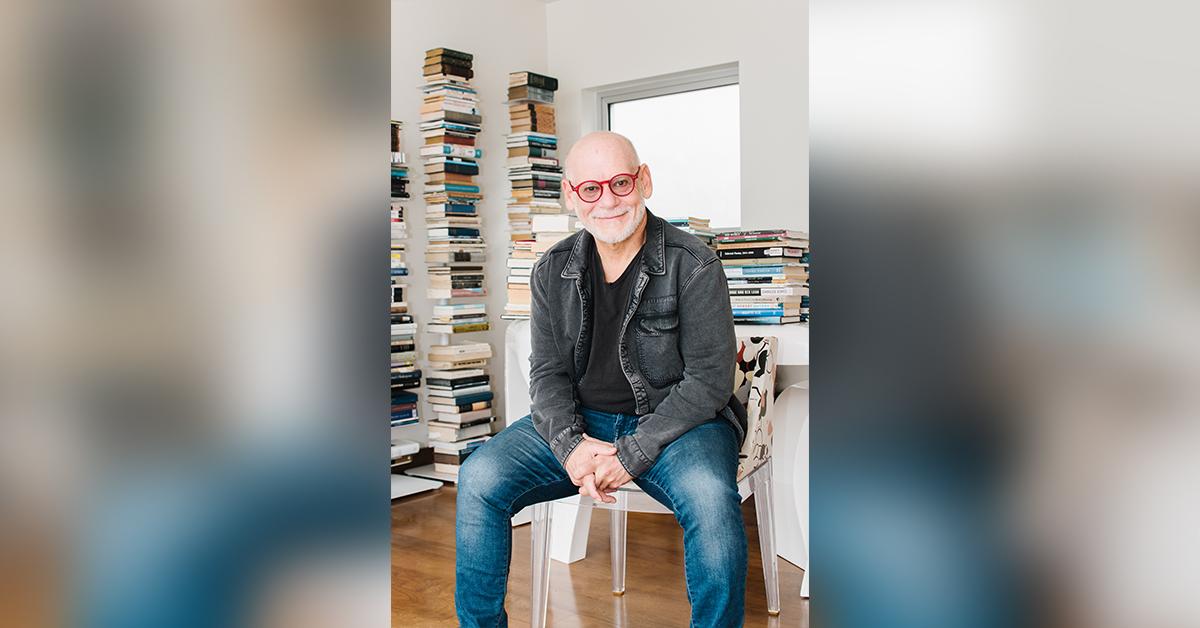 If we take the adage about beauty being in the eye of the beholder into the 21st century, we swiftly realize that the saying itself needs a facelift to continue to be true. Beauty, as anyone defines it, is now less in the eye of the observer and more in the hands of the surgeon, as the leaps made in aesthetic procedures within the past 40 years have been nothing short of moonshot level.
Dr. Steven Cohen is an anatomist with an artist's eye, a Da Vincian drive, and a space-age surgical vision. With his intensive medical knowledge running the gamut from training in general surgery, heart surgery, plastic surgery and craniofacial surgery, his abilities in aesthetic and regenerative surgery are recognized by his peers around the world. He is a living enabler of the possibilities available to any patient to now determine their physical presence in this world to a degree never before seen in human history.
Like everything else, plastic surgery has recently gotten much more 'boutique.' It is now completely de rigueur to request specific services developed and perfected by in-house surgeons. Dr. Cohen's work at Face Plus, his now globally sought-after aesthetics practice, has made him a notable powerbroker in complex facial surgeries. His stirring and monumental background could have tipped anyone off that he was destined for a different path long before he reached viral internet status.
Article continues below advertisement
Dr. Cohen has run major programs at the University of Michigan and Children's Healthcare of Atlanta and first became a household name in craniofacial surgery. His contributions helped revolutionize the care of children with complex congenital disorders, inventing the first commercially distributed internal device to enable distraction osteogenesis, now owned and distributed by Stryker.He literally was one of only a handful of surgeons in the world to pioneer new, less invasive techniques in moving facial bones and skull bones, performing some of the first surgeries of their kind in the world.
In the field of regenerative medicine, Dr. Cohen again is one of the pioneers in the field. He performed one of the earliest stem cell facelifts, worked in biotechnology co-inventing the Nanocube, for which he received an Innovation Award from IMCAS as well as recognition from the International Society of Aesthetic Surgeons. And all the while he has been working as a professional artist for 20 years culminating in an opening in Gallery Bere in Paris.
Dr. Cohen's path to the top of his current field tells a tale about his relationship to why his field matters. Despite working in intensely competitive general surgery atmospheres at places like Columbia and Dartmouth and heart surgery for two years at the National Institute of Health, he saw a PBS-based program about a French surgeon, Paul Tessier who was the grandfather of Craniofacial Surgery and Joseph Murray,Nobel Prize-winning plastic surgeon at Boston Childrens and the Peter Bent Brigham who incidentally had been responsible for the first kidney transplant and hence, the Nobel Prize in Medicine,
This visual encounter of seeing monstrous looking kids and young adults turned into beautiful and normal looking human beings, changed Dr. Cohen's path forever as he was inspired to follow suit and illustrates the guiding mantra behind his singular practice: "Seeing the results of craniofacial plastic surgery, was like witnessing the shaping of a human sculpture," he shares. And based on this chance encounter with a documentary on TV, Dr. Cohen took this initial artistic fascination with what plastic surgery could mean to new heights, goingon to conduct the world's first facial bi- partition with distraction, a state of the art procedure, whereby the brain is gently moved out of the way so the face canbe safely split in half during surgery, altering the entire spatial topography of the face, bringing the eyes closer together, creating symmetry and advancing the entire face, from the forehead to teeth, forward.
Article continues below advertisement
Most people marvel at the hours kept by any doctor and the length of the laborious years spent studying to earn the right to those relentless hours. When you encounter an energetic entity like Dr. Cohen, who seems to have discovered an additional secret 5-10 hours daily, that admiration turns to ready awe. It turns out that his time-turning capabilities rest on exactly one defining character trait: interior drive.
Having been regarded by schools and early systems of measure as less bright than he deserved throughout his youth due to his dyslexia, he would go on to define a field of study that most of the world would be intellectually excluded by. When asked what he believes his inspiring journey represents, Dr. Cohen is matter of fact: "I hope it will help other people with dyslexia as they discover some of their oddness may actually reveal unique and special skills." Dr. Cohen embodies Karl Lagerfeld's famous proclamation: "I see no beauty where I see no oddity." What Largerfeld said and what Cohen embraces is Wabi Sabi, the Japanese art of finding beauty in imperfection.
Working in the regenerative space means being able to look forward and backward in culture and medicine simultaneously and do so with both a revisionist's and a scientist's eye. Helming one of the first comprehensive aesthetic clinics in the United States, and co-founded the London Regenerative Institute, Dr. Cohen applies the same ambitious attitudes toward preventive and holistic care as he has utilized to achieve his many personal and professional goals, believing strongly in treating the whole patient, whilestaying research-minded at all times to carefully select the most promising and effective treatments.
"Stem cells and exosomes are sexy," he deadpans and expresses the belief that plastic surgery's uptick in popularity since the inception of its relationship with pop culture in the 1970s is simply the latest and most lasting in a long line of aesthetic trends that used to remain constrained to changes in hair color or tan lines. "I think that the media's treatment of plastic surgery has increased the specialty profile," he shares. "The key is to remember that it is still the practice of medicine, which means to do no harm."
Cohen names celebrities like Gwyneth Paltrow, Helen Mirren, George Clooney, and Martha Stewart as prime examples of mentoring the public in the art of graceful aging graced by temperate aesthetic procedures. Having faced degrading stereotypes about plastic surgeons during his early days in Los Angeles, attitudes that these skilled surgeons themselves held some measure of plasticity or were somehow not serious doctors, his practice emphasizes that, no matter what way our culture bends toward different beauty aesthetics throughout the ages, plastic surgery is not about ego, but about reasonable governance of ideas of personal perfection and individual expression, much like his own artistic approach to the field: "what I do as a plastic surgeon is because I'm an artist, and I'm an artist that has learned medical and surgical techniques. And because I am an artist and plastic surgeon I understand both the inner feelings as well as outward reflections of beauty. People must understand that plastic surgery is magic in the right hands."