NEWS
Dreamour's Sweet Vinyl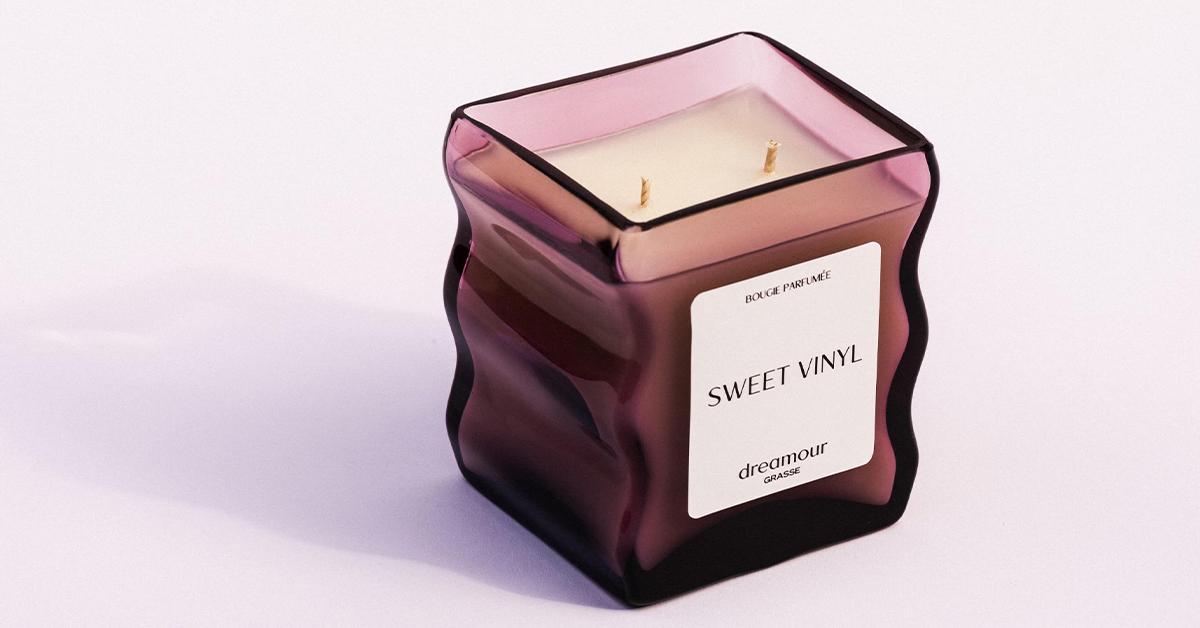 Dreamour is the contemporary definition of fragrance, design, and luxury. The goal behind this bewildering product was to introduce something the market was missing but didn't quite recognize was missing. With this in mind, Karissa Rowe, the founder of Dreamour, sketched the first designs of the sculptural vessel with the guidance of co-founder Neal Klotsman to execute into tangible form. Imagine a hand-crafted glass vessel that invokes intimacy through its curved way definition and enrapturing fragrances. Well, that is what Dreamour envisioned with their first scent Sweet Vinyl. Despite the company being in its infancy stages, the care, creativity, and preciseness encompassing Dreamour's glass candle designs go unmatched.
The narrative of Dreamour begins with Karissa Rowe, a recent graduate of the Parsons School of Design. During the pandemic, she conceptualized the sculptural glass candles; in her senior year of college. Upon presenting the idea to Neal Klotsman, she received the assistance she needed to execute the product. Neal operates in the real estate luxury market, resulting in a fluid alignment of various skills like marketing, business management, and a keen eye for interior design. Matching the two passions of Rowe and Klotsman, who offer experience and understanding of the graphic and interior design worlds, respectively, Sweet Vinyl's rise to success would be only a matter of time.
Article continues below advertisement
Dreamour's production lines span across 3 continents. The glass is hand-blown by skilled artisans, while the fragrance is formulated and crafted in Grasse, France – the homeland of perfumery. Rowe and Klotsman founded Dreamour with the intending to mix design and fragrance into a single entity. Every element of the candles are custom-made and carefully curated, even the candle's lilac purple shade that was incorporated into the glass. Sweet Vinyl, Dreamour's first scent, was formulated to revive the nostalgic moments enhanced by deep earthy notes of amber, vetiver, and cypriol and layered with musk and leather to give it a unisex appeal. It is then topped with crisp citrus notes of bergamot and mandarin to refresh the senses. The result is 120 hours of a clean, non-toxic, cruelty-free, enticing burn that uncovers those special moments we often forget.
Furthermore, the process of making the glass vessels used to envelop this fragrance is done by hand. Each design begins with a basic drawing, which is then sculpted and conjured to life by skilled generational glass artists. This ensures that the product retains authenticity and an aesthetic facade. Therefore, instead of disposing of the bottle, it can be reused as an art piece at home. Dreamour allows you to display the beauty and artisanal craftsmanship through its product design. As such, Dreamour candles operates at the junction of functional art, bringing a new perspective to the fragrance and candle industry.
To find out more about Dreamour and its newest innovative products, you can visit the company's website, dreamour.com, or follow the company via its Instagram handle @dreamourshop.