NEWS
From $0 To Millions: Inspirational Story Of A Self-Made Millionaire And eCommerce Mogul, Eberths Perozo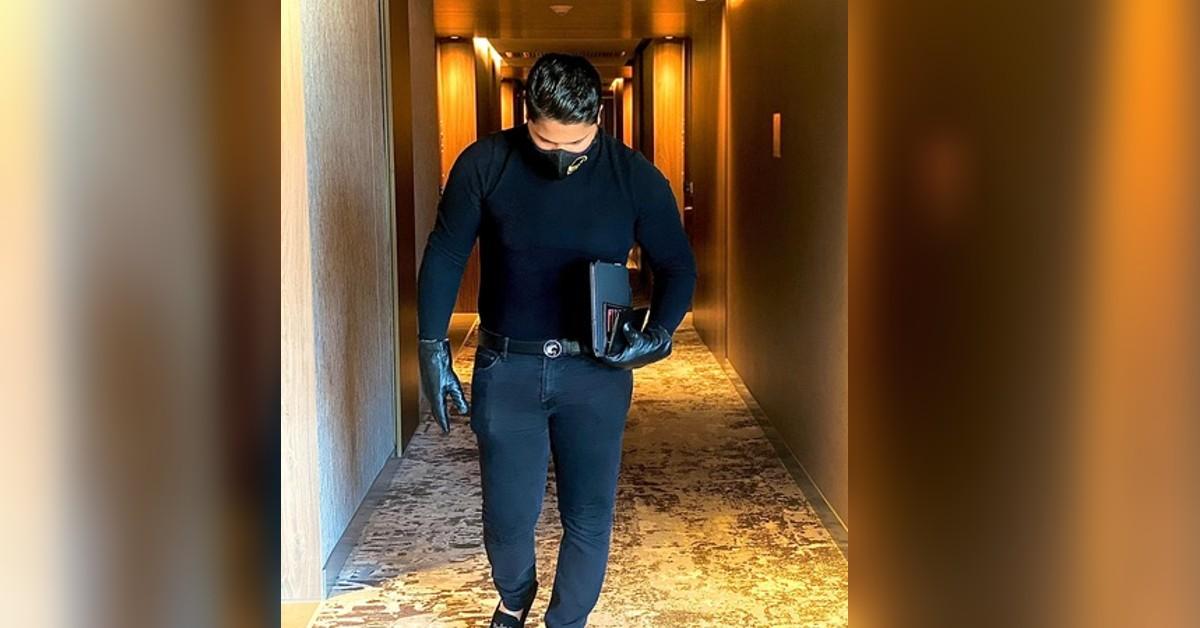 "All our dreams can come true if we have the courage to pursue them." – Walt Disney
But following dreams is usually easier said than done, as the pursuit of a goal is a long and hard journey that requires great focus, determination, and perseverance. Many give up on this tough chase because they can't handle the pressure and stand the difficulties.
However, as Eberths Perozo points out, those who do persist will be rewarded with untold rewards and riches; living a dream life results in living a happy, fulfilled, and enriched life. "Everyone who achieved anything in their lives started with a dream. Walt Disney's dream started with a tiny mouse and grew into the huge enterprise that the Disney company is today," says Perozo. "Just like many others, I always dreamt of a better life ever since I was a kid. And now I made it."
Article continues below advertisement
Entrepreneurship seems to be the ultimate dream in today's world. The high-risk, high-reward calling is drawing in people from all spheres of life like a flame draws moths. A recent Guidant Financial report released in 2020 revealed a 27% increase in the number of people wanting to become entrepreneurs from previous years. It seems that many of them are acting on their dreams, as according to the Global Entrepreneurship Monitor, about 16% of the current adult workforce in the US are entrepreneurs, which is a 3% increase compared to 2007.
Perozo is a Venezuelan-born entrepreneur, business owner, and professional trader currently working and living in Orlando, FL. With three successful companies under his belt, Perozo could easily say that he finally fulfilled his life-long dream. MidoCommerce, one of the companies he owns, is making huge waves in the e-commerce industry with revolutionary strategies and its automation system. Thanks to his trade secrets and the system he devised, Perozo managed to make over $27 million in gross sales so far for both his and his clients' companies.
Still, the climb to the top wasn't easy for Perozo; life was throwing him lemons from the very start. He grew up in Venezuela, raised by his mother as his biological father abandoned them when Perozo was still a child. Later on, he got a father figure in his life who became his role model when his mother remarried a Venezuelan businessman. Perozo thought that this might be the end of his struggles, but fate had other plans for him.
"My mother was always with me but my father abandoned me when I was young, and my stepfather was my role model while growing up. He was a successful businessman, and he instilled this burning desire to succeed inside me," says Perozo. "However, he told me that when he died he wasn't going to leave me any money. The money would go to my step-sister and my step-brother, who has autism."
Young Perozo was managing in any way he could, trying to claw his way toward a better future. He would take every lemon thrown his way and try to make lemonade—a bit sour and bitter, but lemonade nevertheless. When Perozo graduated from college with a degree in petroleum engineering, he decided to move to Buenos Aires. He couldn't find a job in the industry in Venezuela and hoped that Argentina would be his salvation.
Broke and tired, Perozo knew that Argentina was his make-it-or-break-it moment, and at that time, all he ever wanted was to find something that would help him become a successful businessman like his stepfather was. That's when Perozo started to dabble in trading and e-commerce.
"I first started with crypto trading. I wanted to do e-commerce but that was impossible without coming to the United States. I remember telling my then-wife that I would never work for anybody, that I needed a business that could help me, my family, and my future," says Perozo. "In the beginning, I was so bad at trading. I had two months saved up and within a month and a half, I almost lost all the money."
At that point, Perozo was faced with two choices: go to the streets, because he had barely enough money to eat and even less for the rent, or try again and make it work with the little bit of change that was left in his pocket. Perozo chose the latter, and for the next three weeks, he didn't sleep, he barely ate, and all he did was practice and study as much as he could. The endeavor soon started to pay off.
"I stayed home for a week, practicing and practicing and studying as much as I could, and in just three weeks I'd recovered the money I lost and made some good profits, which covered the rent for three months," says Perozo. "After that first success, I continued to learn and trade, and eventually I started teaching others. I was making good money at that point. I bought an apartment in Argentina. I could buy my first car. But that still wasn't enough."
Deep inside his heart, Perozo yearned for even greater success, so he decided to move once again, but this time to the United States, where he would go on to build three highly-successful companies and enjoy the success he has today.
"I was never afraid to take the risk, nor was I scared of anyone, anything, or anybody. Fear is the greatest enemy of your dreams, so you must never let fear rule your life," says Perozo. "There will be many ups and downs on your path to success, but one thing is for sure: if you can dream it, you can do it!"