NEWS
Elena Asher – Promoting Financial Freedom For Women Through Eyelash Artistry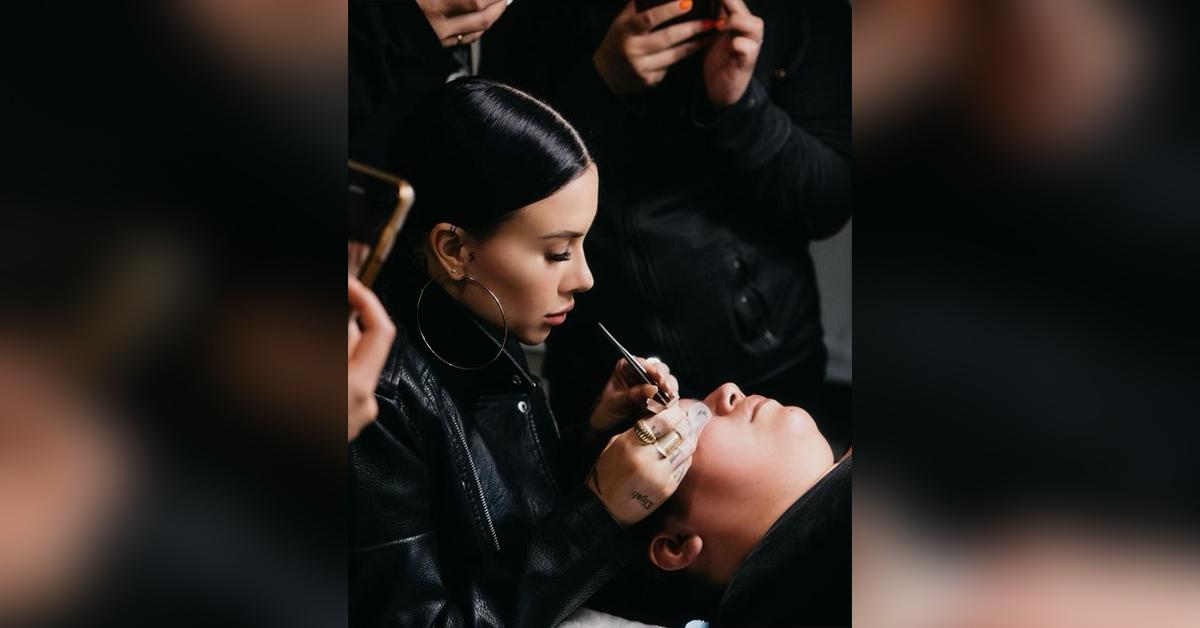 When it comes to eyelash artistry, the industry has come a long way. From the traditional strip lashes of the past to the individual lash extensions of today, the evolution of lash artistry has been impressive, to say the least. And one lash artist who is making a mark in this industry is Elena Asher.
Twelve years ago, Elena opened her company, LashMakers, which offers a professional product line of 118 products catering to lash artists. Lashmakers also actively sells to 57 countries. Not only that, but LashMakers also has a service studio/pro shop in Downtown Miami. It stands as an academy that educates women about eyelash artistry and the financial side of the beauty industry.
Article continues below advertisement
Elena's motivation to launch LashMakers was driven by her passion for eyelash artistry and her desire to help other women succeed in this industry. She saw the potential for eyelash artistry to be more than just a job but a way for women to take control of their financial futures and achieve financial independence.
As a lash artist herself, Elena recognized the lack of education and resources available to others in the industry. She saw the need for a comprehensive product line and an academy that could provide lash artists with the tools and knowledge they needed to succeed. This inspired her to create LashMakers, a company that not only provides high-quality products but also serves as an educational resource for lash artists.
Elena's goal with LashMakers was to create a community where lash artists could learn, grow, and support each other. She wanted to empower women to take their passion for eyelash artistry and turn it into successful businesses. By providing an array of products, a service studio, a pro shop, and an academy, she believes that LashMakers can help lash artists become financially independent and successful.
What sets Elena apart from others in the industry is her mission to promote women's financial independence through eyelash artistry. As an international speaker, judge, educator, and business owner, she has become a thought leader in empowerment, art, and independence.
Article continues below advertisement
Elena knows that challenges never really stop in this field and that once you develop as an artist and a business person to a certain point, there's always a new level that opens up, and it will come with its own challenges, things to learn and conquer. Her advice for anyone looking to go into business with eyelash artistry is to do it with discipline and love. Discipline will keep you learning and growing, and love will help you work with purpose.
When asked about where she sees her brand in the near future, Elena says that she would love to have the opportunity to teach more women around the globe and help them start new careers. And her product line has big plans, too, as she is developing new products that cater to lash artists around the world.
At LashMakers, Elena approaches this industry as a million-dollar business, and the goal is to show others it's possible to gain financial freedom. She educates other women on both eyelash art and the business aspect of this industry, promoting financial independence through eyelash artistry.
Elena Asher's impact on other lash artists is undeniable. Her dedication to educating and empowering other women in this industry is inspiring, and she is truly making a difference in the world of eyelash artistry. Through her hard work and determination, she is showing others it's possible to achieve financial success and independence through eyelash artistry.