PHOTOS
Everything We Know About Keanu Reeves' Rumored Fiancée Alexandra Grant: Photos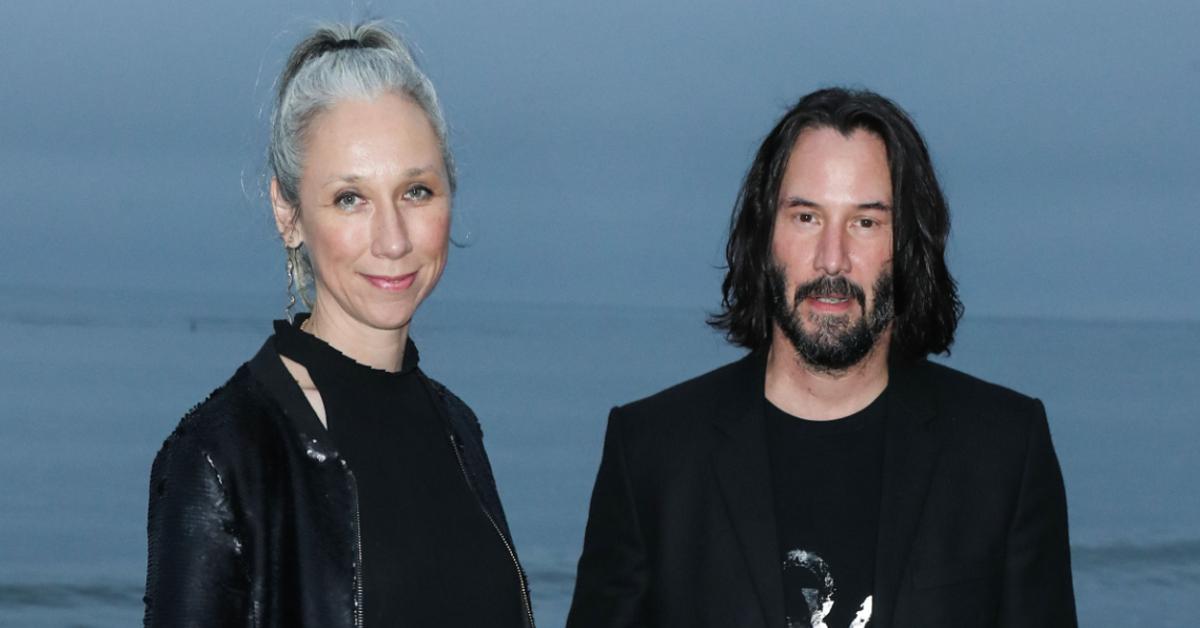 Keanu Reeves has finally found his dream woman.
After going through trials and tribulations in his personal life, The Matrix actor, 57, finally achieved happiness with visual artist Alexandra Grant.
Following the loss of his late-girlfriend Jennifer Syme — who gave birth to a stillborn daughter in 1999, two years before she was killed in a car accident — an OK! insider gushed over Reeves getting the happily ever after he deserves. "Keanu's been to hell and back. Alexandra is a huge light in his life," they pointed out. "Everyone can see how she fills him with joy."
Article continues below advertisement
And now it seems the couple — who reportedly began dating sometime in 2019 — may be taking their union to the next level sooner rather than later. A source exclusively told OK! that Reeves recently got down on one knee and asked his longtime love, 49, to marry him.
"Keanu popped the question after they returned home from Europe, where he was filming back-to-back movies, and she was there the whole time to support him," the insider dished. "That's when he realized he can't live without her."
From working on multiple projects with the actor to diving into a steady romance, Reeves' partner has lived one interesting life even before falling for her rumored fiancé.
Scroll through the gallery to see everything you need to know about Alexandra Grant:
Article continues below advertisement
Grant Is An Artist Who Uses Multiple Mediums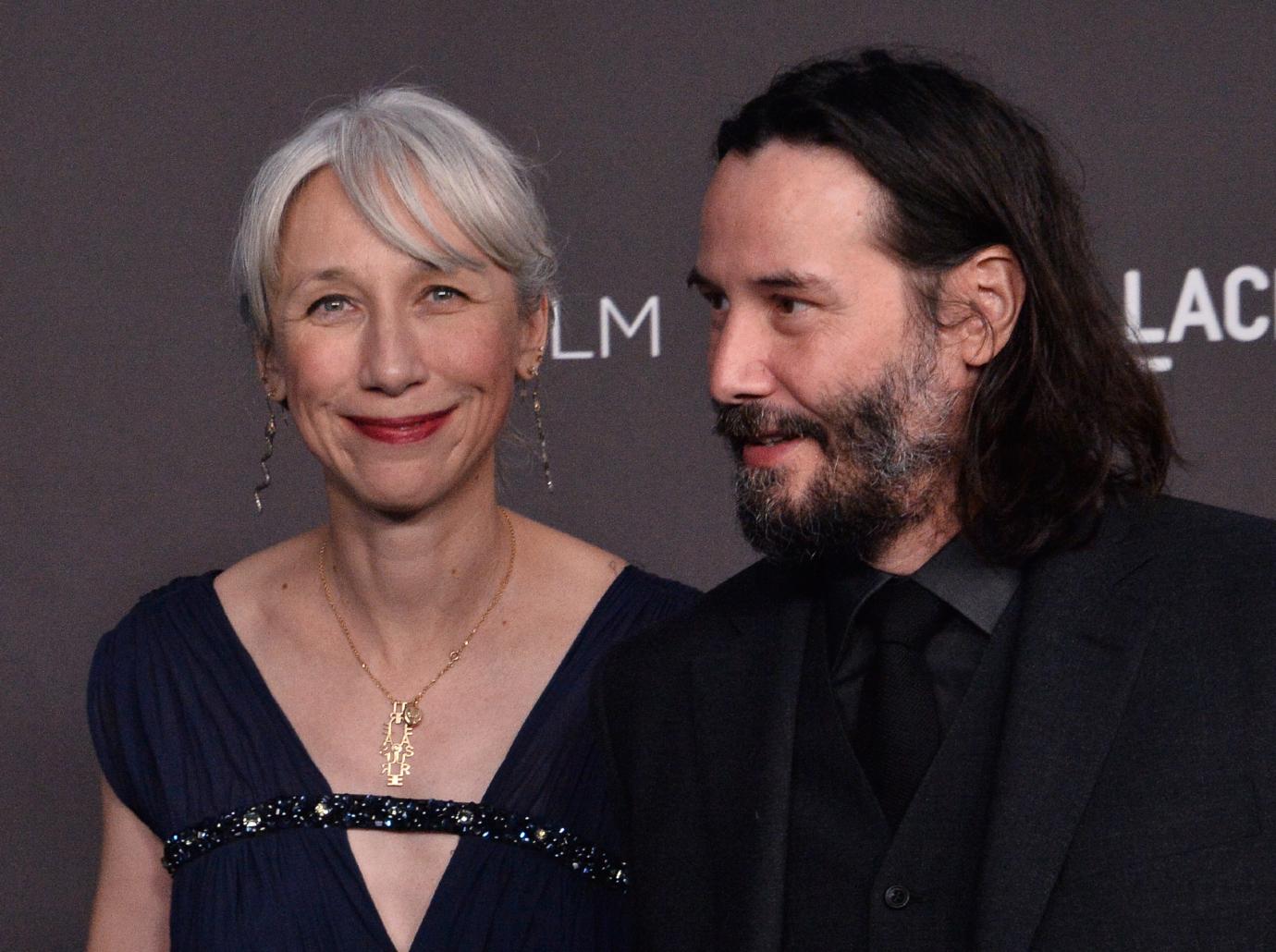 Grant is a Los Angeles based artist who examines language and written texts through painting, drawing, sculpture, video and other media. She also founded the GrantLOVE Project in 2008, which "is an artist-owned and operated project that produces and sells original artworks and editions to benefit artist projects and arts non-profits."
Article continues below advertisement
Grant Met Reeves At A Dinner Party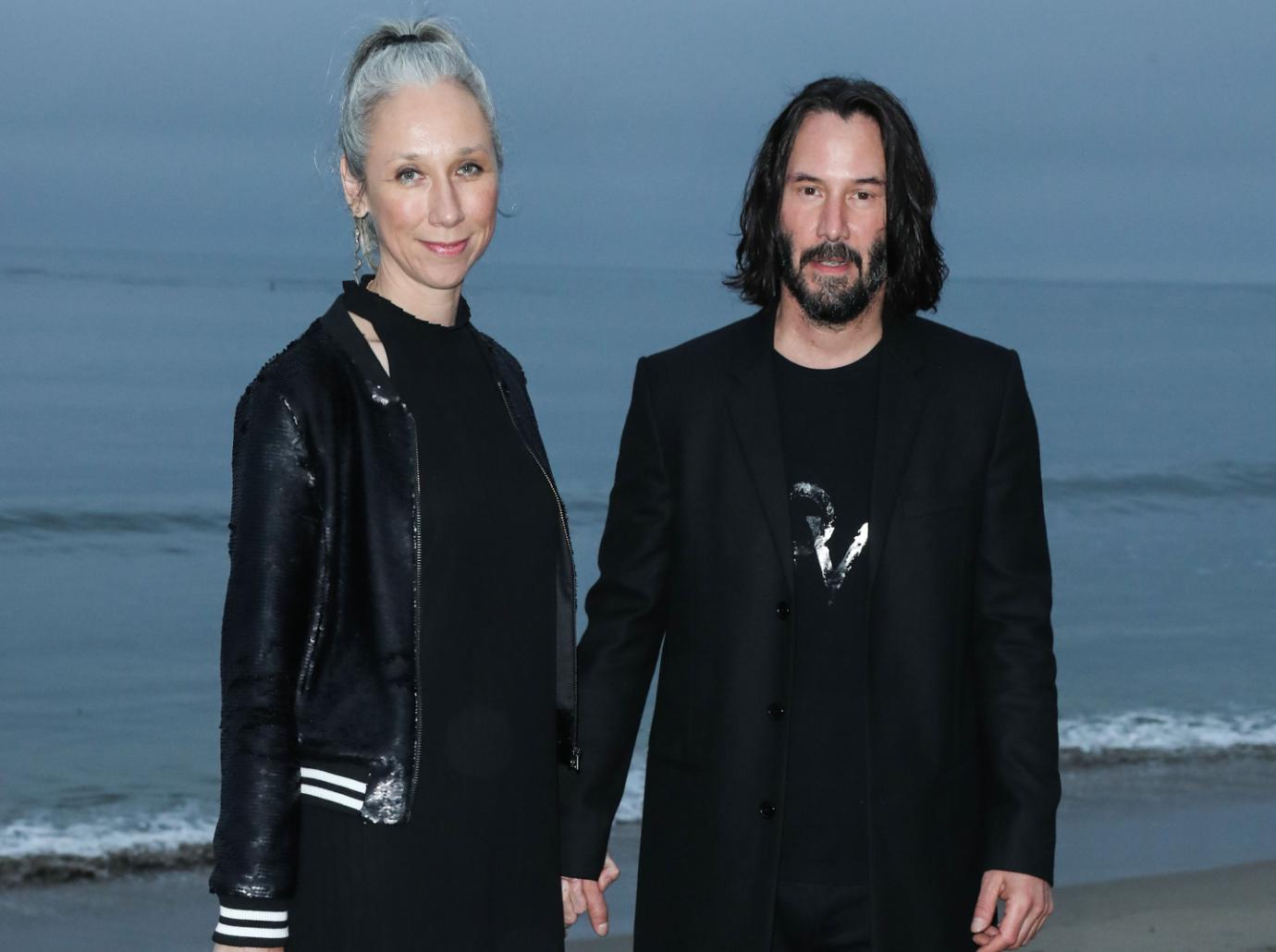 The duo had a long friendship prior to taking their relationship to a romantic level, as Reeves and the artist were first introduced to each other by friends at a dinner party in 2009.
While the two may not have fallen in love with each other right off the bat, they began collaborating on multiple literary projects together shortly after being first linked.
Grant Founded X Artists' Books With Reeves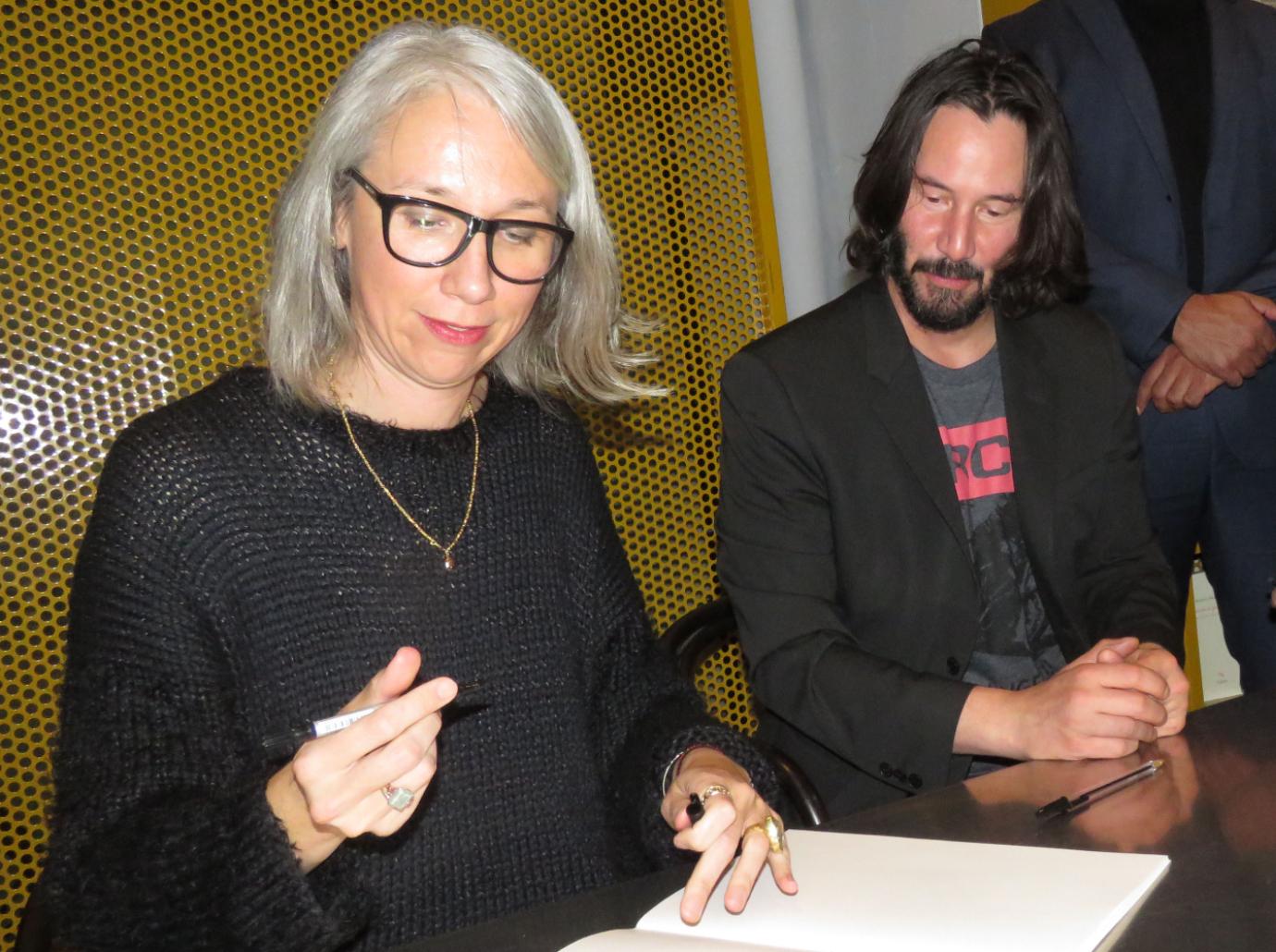 Grant illustrated two books of her man's entitled Ode to Happiness and Shadows before joining forces with him on the publishing company X Artists' Books.
"XAB is a small publisher of thoughtful, high-quality, artist-centered books that fit within and between genres. Our books are works of art; portals to imagined worlds; treasured companions; the fabric of a community. We love the same things about our books as we do about our friends: generosity, open-heartedness, intelligence, mystery, style. They bring sustenance and shift realities. They may occasionally break your heart," the company website reads.
Article continues below advertisement
Grant Is A True Believer In Relationships & Love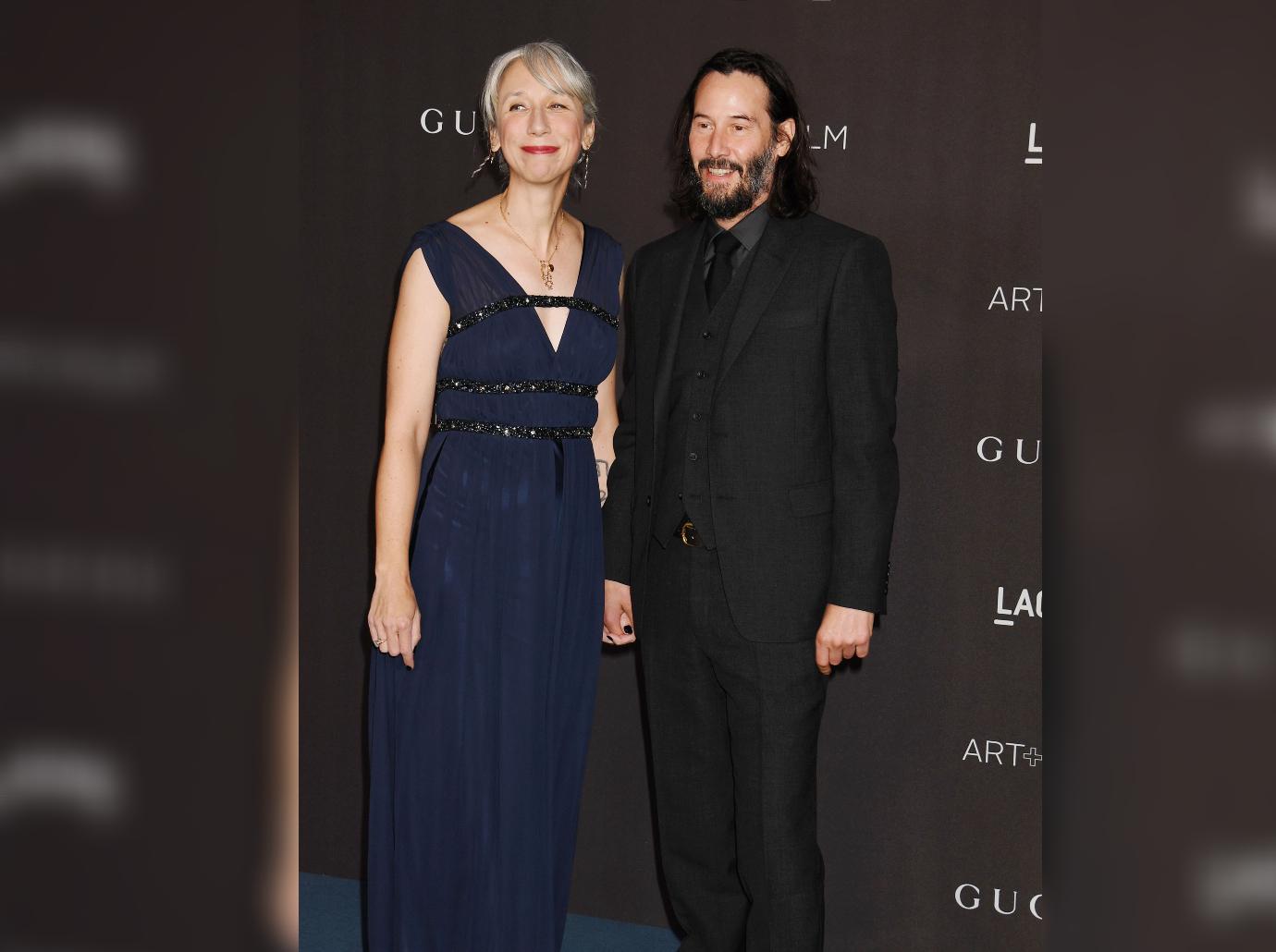 After she and the John Wick star went public with their relationship, Grant was asked by British Vogue about her views on marriage to which she explained coyly: "Love at every level is deeply important to my identity. How's that for dodging the question? I do not believe that isolation is the way. There is a period of isolation that I do as a painter, but I deeply value the experience of being in relationships."