NEWS
The Exclusive Extravaganza of Dubai: Unveiling the Unparalleled Event on August 2nd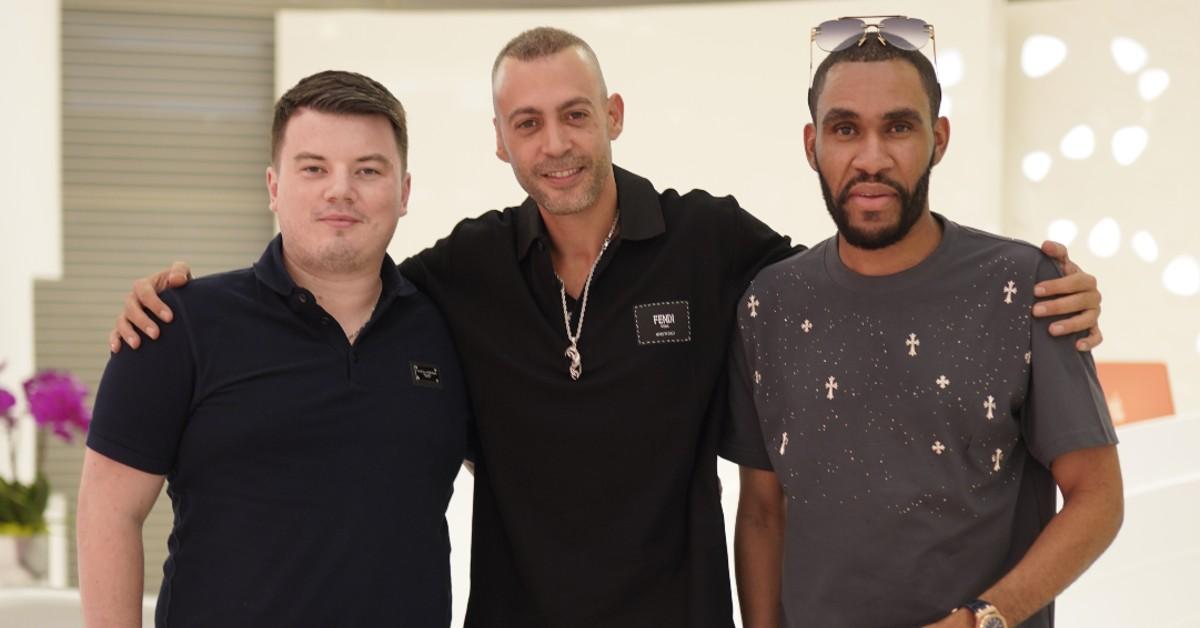 Are you ready to step into the world of glamor, luxury, and international stardom? On August 2nd, Dubai is set to host an unparalleled affair, bringing together the crème de la crème of the global entertainment industry. This extravagant gathering brought to you by Accessnations promises to be an extraordinary event, showcasing renowned figures from various realms such as movie stars, artists, DJs, and prominent public figures. However, attending this event requires more than just an invitation; it demands an exclusive status to be a part of this event.
Among the renowned figures gracing the upcoming extravagant gathering in Dubai is none other than the multi-talented Guy Sheetrit. Recognized as a musical prodigy, successful businessperson, and all-around talent, Sheetrit's presence adds an extra layer of excitement to this already star-studded event. With his captivating performances and entrepreneurial prowess, Sheetrit has become a prominent figure in both the entertainment industry and the business world. His company Over The Top SEO has helped countless businesses develop exposure online. As guests gather to celebrate the crème de la crème of Dubai, the anticipation grows to witness the incredible talents and accomplishments of Guy Sheetrit in person.
Article continues below advertisement
Dubbed as the most exclusive event of the year, this extraordinary occasion is reserved for a select few who possess either a notable reputation or considerable wealth. The organizers have left no stone unturned in curating an unforgettable experience for the privileged attendees. As the guests arrive, they will be greeted by the rollout of the red carpet at the entrance, where photographers will capture their every move. Encouraging attendees to dress like their favorite celebrities or in glamorous attire adds an element of excitement and anticipation. Furthermore, an exclusive VIP lounge area will be set up to provide an intimate and luxurious experience for the esteemed guests.
One of the highlights of the night is the Paparazzi Party, where guests can strike poses and mingle with "paparazzi" photographers, who will capture their every move. To set the mood, celebrity-inspired music will fill the air, and signature cocktails named after famous personalities will be served, adding a touch of elegance and sophistication to the affair. The event will kick off at 9:00 PM and continue until 2:00 AM at the prestigious Papadubai, V Hotel. The agenda is filled with captivating activities and performances that will keep the attendees enthralled throughout the night. From a champagne reception and live presentations at Papa Bar and Restaurant to a special saxophone live performance by Hiram Koopman, the night promises to be a feast for the senses.
Guests will have the opportunity to meet and greet celebrities, ensuring unforgettable encounters and creating cherished memories. Throughout the event, professional photographers will be capturing the best moments, allowing attendees to relive the magic of the night.
The dress code for thisevent is elegant and smart chic, adding an extra touch of sophistication and style to the evening. Complimentary VIP valet parking will be provided to ensure a seamless arrival and departure experience. If you're interested in attending this once-in-a-lifetime event, be sure to RSVP promptly. The limited guest list and high demand make it essential to secure your place as soon as possible. On August 2nd, the world's entertainment elite will gather in Dubai for an extravagant affair like no other. Don't miss your chance to be part of this exclusive event and indulge in a night of opulence and glamor.