NEWS
Fabian Kumpusch Sheds Light On His Success Mantra For 2022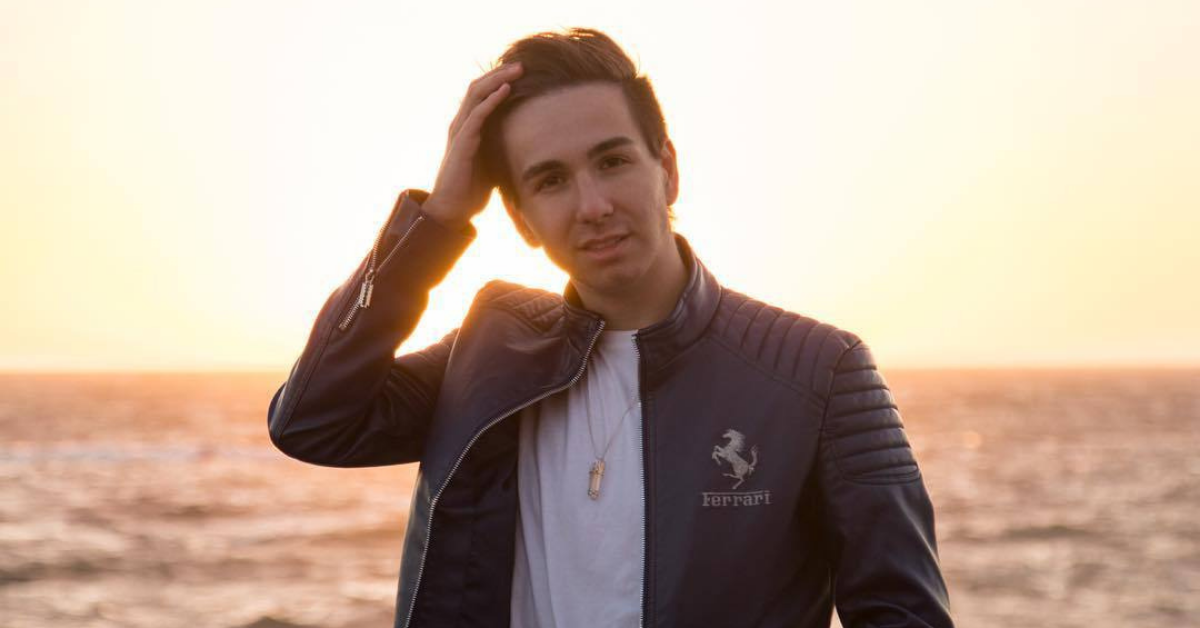 Like many others before him, Fabian Kumpusch is working to build his success in 2022. He explains that resolutions are not enough to keep you focused on achieving your goals. That is why he has a success mantra for 2022.
Success to Kumpusch means having the freedom to live a life you want, and money is just a means to an end. Therefore, as he works on his growth, he focuses more on achieving freedom than adding zeroes to his net worth.
Article continues below advertisement
Kumpusch is a serial entrepreneur and crypto trader who heavily invests in lifestyle and travel. Kumpusch has a background in real estate and at one time worked in Munich as a real estate agent.
It was then that he decided to explore his entrepreneurial spirit and moved to Dubai to start his business. Since then, he has never once looked back and now travels the world and explores cryptocurrencies.
Learning is indispensable for everyone, and Kumpusch has mastered learning new things to move himself to the next level. When he is not hard at work on his business, Kumpusch spends time meeting people and learning new things. He is especially interested in Asian culture, which he has devoted time to learning and appreciating.
One of the freedoms that Kumpusch is passionate about is time. The cryptocurrency industry gives you the freedom to work from anywhere, allowing Kumpusch to create his own happiness by touring new parts of the world and meeting new people. He also points out that being in the cryptocurrency industry has made him part of an evolution.
Article continues below advertisement
According to Kumpusch, everything in life can be turned into an opportunity to succeed, including fear. He believes that overcoming fear and being the first to the punch is the way to go. "Invest when everybody is fearful and sell when everybody is greedy," he says.
His career has not been smooth sailing; Kumpusch recounts struggles that have shaped him into the success he is today. He explains that the path to success is often lonely and can be pretty exhausting, but the rewards are worth it.
For 2022, Kumpusch is standing by the belief that you should invest in yourself in the future and pursue your passion. This is a mantra he has carried on from the progress in his life. Kumpusch's success has resulted from investing in personal development his future and never shying away from his passion. He also notes that it has been easier because he understands what he wants. Therefore, you need to know what you want first.
You can create your own success mantra.
Article continues below advertisement
While working with a successful person's mantra might seem easier, it is essential to remember that your goals differ from theirs. Therefore, their mantra might not work for you. Instead, you can borrow from their mantra and create your own. Kumpusch explains that his mantra in 2022 ensures continuity from the previous year. Therefore, your mantra should be a reflection of the growth you want to achieve.
The first step to creating a success mantra is looking back at your top accomplishments from the past. Depending on your journey, you could go back a year or five. Note these down and include a statement on what you believe allowed you to achieve that success. Kumpusch says that this helps you make a process-focused mantra rather than an endgame with no clear plan on how to get there.
The next thing you need is a list of disappointments and setbacks and note them down as you did with the accomplishments. This helps you take stock of the things that are holding you back. Follow that up with a new paradigm of preventing a repeat of that failure or setback.
Article continues below advertisement
Armed with your notes, it is time to find your focus for the year. Choose a punchy statement that will energize you and keep you focused on your goals from your successes and disappointments in the past. For Kumpusch, freedom is the success mantra he carries in 2022; set yours in the present tense and make it positive. Kumpusch explains that having a success mantra positively affirms your personal success and progress.
He believes that you will remain stuck in one position if you don't take chances in life. That is why he is passionate about exploring new things, learning, and expanding his knowledge. This has massively helped him navigate the cryptocurrency industry and acquire much-coveted time and financial freedom.
Taking lessons from him can help you in your journey and open you up to new possibilities. Kumpusch's mantra for 2022 is something everyone can learn from to create their own mantra. He insists on learning and applying those lessons to your life rather than following what everyone else is doing because, after all, it is a personal journey.