NEWS
Fans Call Selena Gomez's 'My Mind & Me' Powerful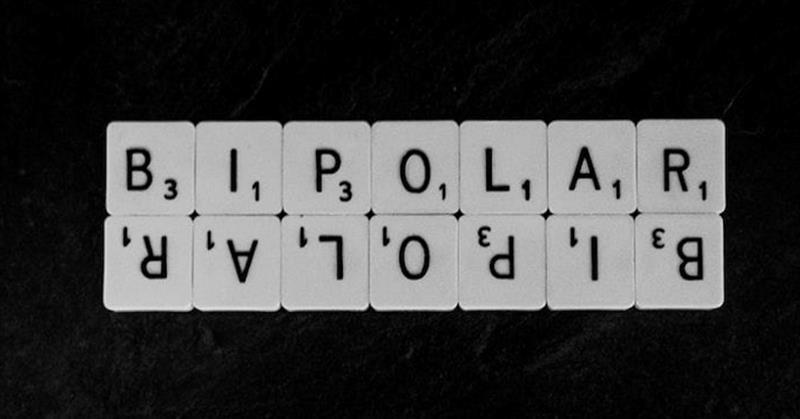 It's said that everyone carries their own emotional baggage. Well, Selena Gomez decided to share some of the tumults that were going on in her life lately, and fans are nothing but shaken by the power of this documentary.
You've probably heard that Selena has gone through a lot, among which tabloid hell, life-threatening illness, and bipolar disorder. But what's often said on social media tends to cover only a small part of certain events, so it is hard to build a well-rounded opinion of someone's life. The Disney star and pop singer was once the most followed person on Instagram, but regardless of this fact, fans couldn't grasp what was going on with the actress. Only with the release of 'My Mind & Me' could they finally learn more about their idol, and what was revealed in the film left them shaken. Selena is sincerely talking about her mental health challenges, among which suicidal ideation and bipolar disorder, her lupus, her fame struggles, and her name so often pronounced in the same breath as Justin Bieber and her spiritual journey.
Article continues below advertisement
The documentary is so revealing that the 'Only Murders in the Building' actress was afraid to put it out at first, and according to her, only a couple of weeks before the release, she made the decision.
Without a doubt, the singer has ducked in and out of the spotlight since she was no longer Alex in 'Wizards of Waverly Place'. Her film, however, tells us why. This mind-blowing doc is not even like others of its sort, such as Billie Eilish's 'The World's A Little Blurry' or Taylor Swift's 'Miss Americana', and we're going to tell you why.
She opens up about her struggle with bipolar disorder
The actress confesses in her doc that she has been to four treatment centers, which was received with great astonishment. Since her early twenties, Selena felt like she was no longer in control of her emotions, whether great or bad. Her highs and lows are mostly due to the bipolar disorder she has kept dealing with until she admitted that she needed help. Depression and isolation were common symptoms of the pop star's condition, and the fame only made things worse. Selena recognized that she didn't feel herself in a group of people that were celebrities and that Taylor Swift was her only friend in the industry.
'My Mind & Me' is all about sincerity and transparency. Fans are seeing Selena as never before, confessing about her bipolar disorder and how it all started. The most moving moment in the film is perhaps when the singer's former assistant reveals that Selena once said to her that she didn't want to be alive at that moment. That's also how the Revival tour to Europe and Latin America was canceled. The anxiety, depression, and nervous breakdowns could have been the result of her lupus, according to the doc sources. However, during that period, the pop star was hospitalized in a mental health facility, and her loved ones said that she was unrecognizable.
We know it's hard to believe that someone who can afford anything and who's so famous could ever deal with mental health problems. But the truth is that struggling with mental health issues is as common among celebrities as it is among regular people. That's why it's so essential to take care of our mental well-being and ask for professional help when we no longer feel in control of our feelings.
Article continues below advertisement
She shares more about her autoimmune disease
'My Mind & Me' also reveals how tough it is for Selena to live with an autoimmune disease like lupus. This condition is part of the reason the singer often has streaks of white or blonde in her hair, which she must permanently dye during public events, and is a prominent cause of her weight fluctuation. Throughout the film, Selena discusses how this condition influences her everyday life and how she is copying - or trying to cope. We've got to see sensitive scenes where the singer was monitoring her blood pressure backstage so as to prevent a possible stroke.
Selena talks about her physical pain and how she is forced to take medications hard on a person's system, such as Rituxan. Nonetheless, her intention is not to discourage people but rather to empower and encourage those who might be going through the same thing.
She gives clues about her relationship with Justin Bieber
Selena's relationship with Bieber has long been in the headlines, and now she's finally opening up about the subject. This is happening in the film's first minutes, as she discusses the preparations for the Revival tour in 2016. So, in the middle of the final rehearsal, Selena is caught up crying in her dressing room. That was because of all the things accumulated until that moment and happened in the throes of her stormy relationship with Justin. It seems that Selena was never felt as being enough in this relationship and that she's tired of her name being constantly associated with him. This sincere reaction was due to John Janik's proposal to have a song with Bieber. It was a delicacy for the fan base to learn more about the pop stars' relationship, but at the same time, it was a shock to find out that Selena has ever had moments of feeling not good enough.
Philanthropy as a coping mechanism?
Could her Cancer's empathy and sensitivity have directed Selena towards helping those in need, or is she just using philanthropy as a coping mechanism? Well, this can't be known, but one thing is for sure: the singer finds genuine joy in doing philanthropic work. This fuels Gomez and gives her purpose even in the toughest of times, as she herself admits in the doc. These things are pulling her out of her own head (even if temporarily), which is why she has been involved in so many fundraisings and continues to encourage her social media followers to real action. Talking about mental health issues, as well as social issues, has become a norm for Selena Gomez. 'Black Lives Matter' and 'intersectionality' are frequently discussed issues on her social media accounts. Moreover, Gomez is the co-executive producer of the phenomenon miniseries '13 Reasons Why' and 'Living Undocumented', which received the attention of the public as they focus on the social and psychological issues of today's youth. Now, Selena focuses on the Rare Impact Fund, whose purpose is to raise $100 million to help eliminate the stigma associated with mental issues and provide a psychological health curriculum in US schools.
The tumultuous yet so empowering journey of Selena, spanning from 2016 to the present time, can be discovered in her new 'My Mind and Me' doc on the power of being vulnerable.