NEWS
Fisher Capital Helps Bring Turning Point USA's AmFest To 15,000 Fans In Phoenix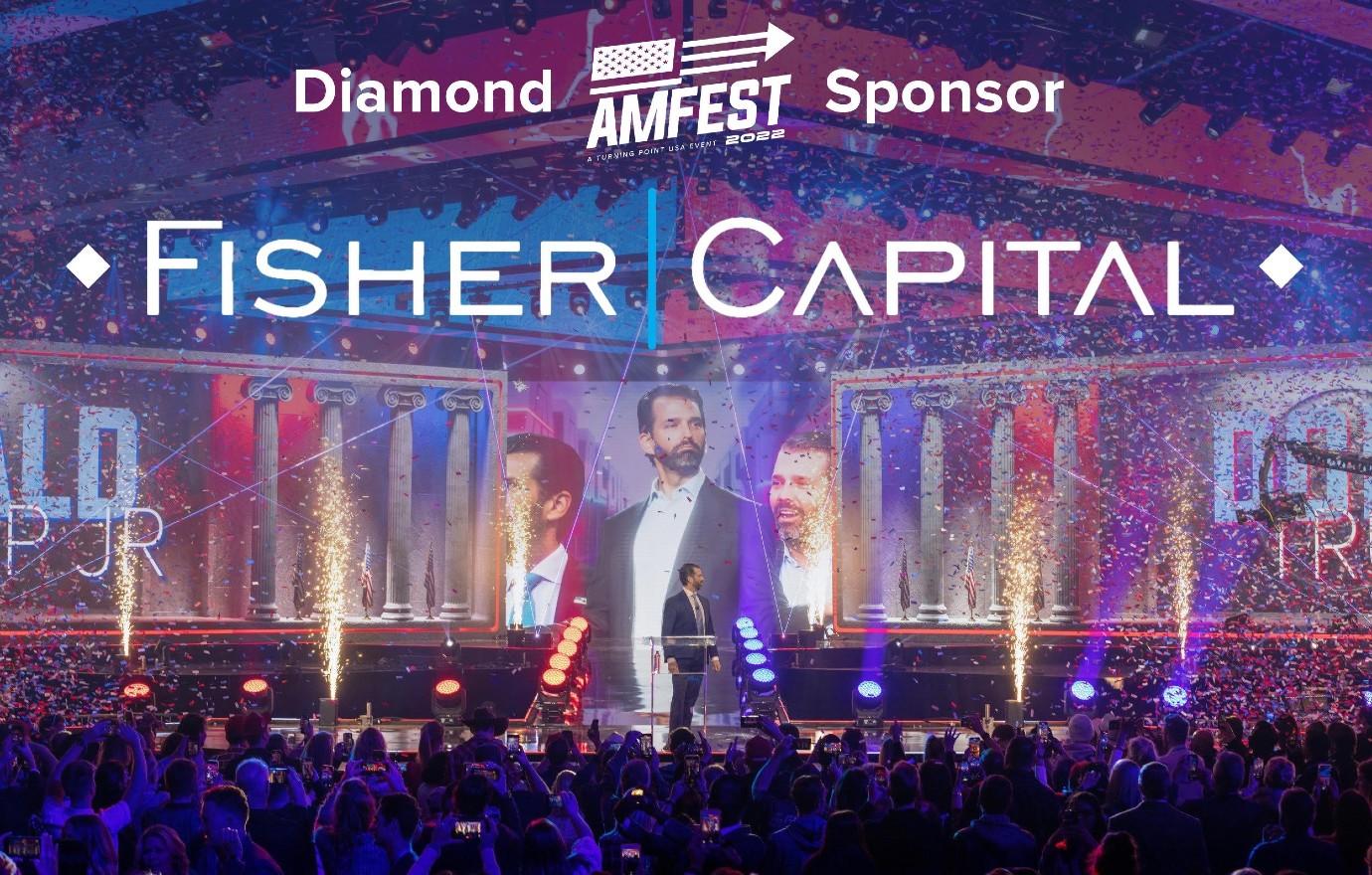 Turning Point USA, a non-profit organization that advocates for conservative politics on high school, college, and campuses, recently held its annual Turning Point USA America Fest. The four-day event, which had 15,000 in-person attendees (an improvement from last year's 10,000), brought together high-profile names and industry leaders like Tucker Carlson, Donald Trump Jr, Candace Owens, Charlie Kirk, and more. The 2022 Turning Point USA AmFest was sponsored by Fisher Capital Group, one of the fastest-growing precious metal retailers in the US.
Article continues below advertisement
The Fisher Capital Group announced its 2022 Diamond Sponsorship of Turning Point USA's America Fest, held in Phoenix, Arizona. The group, which has been highly involved in community issues, helped bring Turning Point USA's AmFest to 15,000 fans.
In the past, Fisher Capital Group has been involved with helping veterans and supporting students. The company hires veterans to help them get back on their feet. As a full-service Christian/conservative-owned and operated company, Fisher Capital Group uses its resources to support its cause and give back to the community.
The group has over 50 employees and recently had to expand its offices. Mid-last year, Fisher Capital Group took over the New York Times's office in LA. According to the CEO, Alexander Spellane, they are looking to open other offices in Florida or Texas.
Their approach to serving their clients and involvement in community activities set them apart. Fisher Capital Group's main goal is to help clients safely navigate the growing precious metal market, and they have participated in talks with others in the industry.
During the recently concluded Turning Point USA AmFest, Alexander Spellane, the company's CEO, alongside Donovan Strydom and Nicholas Durst, two of the vice presidents, met with key speakers to discuss the future of gold and silver in the US and what needs to be done differently. Several of their agents were also present and talked with others at the event. Andrew Angulo, Joseph Bernstein, Parker Ellman, and Tylor Grimes, and other Senior Executives of Fisher Capital Group, were interviewed by the media.
The demand for precious metals like gold, silver, and platinum is increasing due to lifestyle changes and rising client disposable incomes. Many people are looking into secure investments, which include the precious metal market.
Fisher Capital Group works with high-net-worth investors looking to diversify their investment portfolios. They leverage their broad experience and connections in the industry to help their clients achieve this. They also help the public better understand precious metals and how they can use them to invest and grow. Fisher Capital Group coaches and mentors their clients on how to take control of their finances and identify investment options.
Their team of metal IRA experts helps clients learn more about gold and silver investing and how to protect their IRA and 401K.
Fisher Capital Group's portfolio includes gold and silver IRAs and gold and silver bullion. The company is one of the few precious metal retailers worldwide that have access to exclusive bullion coins.