NEWS
How the Founder of a Company With 200 Remote Employees From 20 Countries Ensures Productivity, Smooth Communication and Work-Life Balance in His Team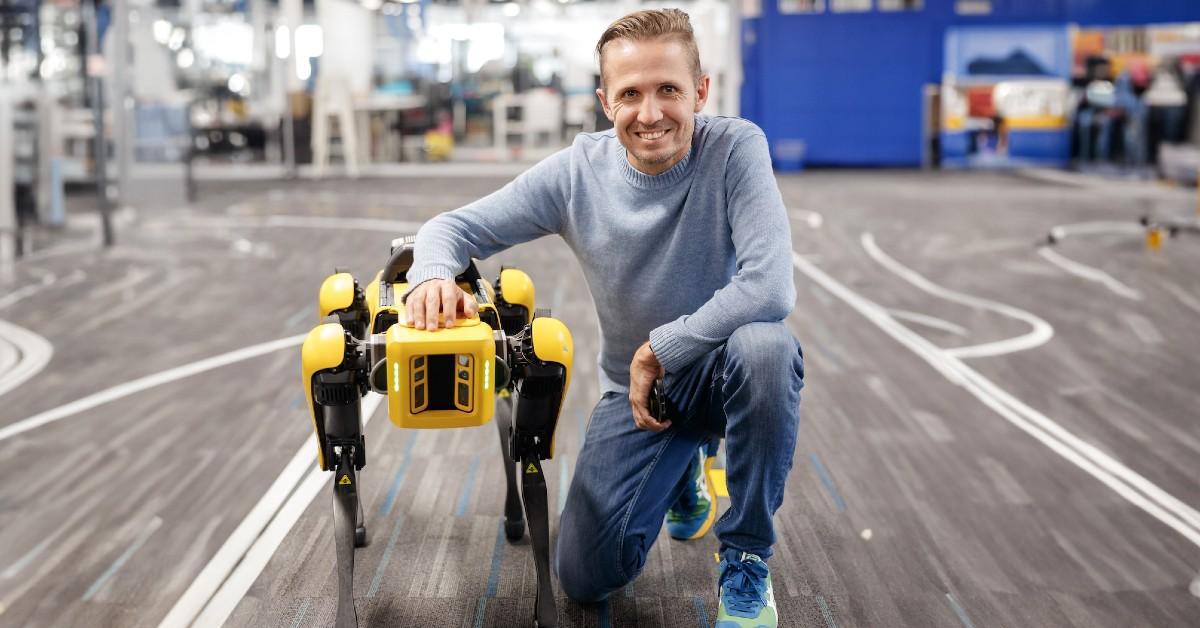 ●Valentin Vasilevskiy is a co-founder and CEO of the Business Booster accelerator for small and medium-sized businesses. The accelerator's residents are companies from 57 countries, with programs in 4 languages (English, Chinese, Russian, Ukrainian).
●Since 2012, he has been an entrepreneur in the field of online education.
●His areas of expertise include digital marketing, remote teams management, growth hacking, and democratic management. His interests lie in AI, SaaS, business scaling, M&A, and VC.
Article continues below advertisement
▫️Thank you so much for joining us today! Tell us a little bit about yourself. What is your backstory?
I've been an entrepreneur for 10 years, and before that, I spent 12 years as a programmer and engineer, earning my PhD. That's why I look at business as a system and management as programming. The only difference is that in business, we work with people instead of microprocessors. Humans perform tasks (as microprocessors do), but of course they also have complex feelings, emotions and rights that should be taken into account.
I am the founder of Business Booster, an accelerator with 200 remote employees from 20 countries around the world. Our clients come from 57 countries, and we work with them in four languages: English, Chinese, Russian, and Ukrainian.
▫️How do you ensure effective communication and collaboration among remote team members? Can you share any specific tools or practices that have been particularly effective for your organization?
The goal is to make remote work as engaging as if all employees were in the same building, but each in their own room, working online.
To achieve this, we employ three different tools and approaches to work:
The first challenge of remote work is not knowing if someone is actually working, how much time they're spending, and if they're not slacking off.
Solution: All employees track their time using a special application. They turn on the tracker when they start working and turn it off during breaks. This way, it's easy to see who is currently online and available for work-related discussions. Managers can easily assess the intensity of employees' work. Most employees have flexible schedules and track their time accordingly. The tracker also requires employees to specify the task they are currently working on.
Article continues below advertisement
The second challenge is a sense of alienation. People are physically separated from each other, and the team spirit is diminished.
Solution: We conduct special engaging Zoom meetings on multiple levels:
●Company-wide meetings, they are also called all-hands meetings, are held weekly to keep everyone informed and engaged. An important rule: always have your camera on during virtual meetings. This motivates employees to maintain a professional appearance and present themselves in an orderly manner. Managers should not hesitate to request this from their team members. Of course, there may be emergency situations or unfavorable home conditions, which can be taken into consideration through agreements with employees. Since we rarely have face-to-face interactions, having the camera on helps maintain a human connection.
●Team/department meetings: Managers hold short group Zoom calls with their team members daily to discuss plans and provide daily updates. This helps us maintain a shared reality and coordinate plans.
●Individual meetings: Regular one-on-one Zoom meetings are held with each employee to address their specific needs and concerns. During one-on-one calls, a manager can assist in handling challenging situations, creating new plans, or discussing strategic projects. Issues related to delegation of tasks or hiring new employees can also be addressed during these meetings.
The third challenge is the need for a unified and clear environment for employee training and remote team collaboration.
Solution: We have developed a system called Business Booster platform to manage our remote workforce. It serves as our company's knowledge base, containing all instructions, policies, and regulations, accessible online. Each employee can be assigned specific materials for study, and their progress can be tracked.
In Business Booster platform, we also have the company's organizational structure, where each employee is assigned to a specific position automatically, and they receive the necessary instructions and recurring tasks accordingly. For example, our receptionist is responsible for checking incoming emails and calls every morning. However, they might forget or not have enough time to do so, which could result in losing client inquiries or damaging the company's reputation due to delayed responses. In Tonnus, we can assign a recurring task called "Process incoming requests" for the receptionist. To complete this task, the employee must provide a screenshot showing that they have responded to or forwarded the requests to the appropriate team members. This way, it becomes easy for the manager to verify everything.
Additionally, Tonnus serves as our task management system, where we track all other assignments and key metrics.
By employing these tools and approaches, we strive to create an engaging and productive remote work environment for our team.
Article continues below advertisement
▫️Maintaining work-life balance can be challenging in a remote work environment. What strategies do you recommend for remote employees to create boundaries between work and personal life? How can organizations support their employees in achieving a healthy work-life balance?
Time tracking helps employees maintain time hygiene. They can see how much they've worked today and when it's time to disconnect. This brings more awareness to their time usage. To separate work and personal contexts in messaging apps, we provide employees with corporate numbers dedicated to work-related communication and calls. Personally, I recommend employees to disable all chat notifications to minimize distractions. During work hours, it's important to eliminate any personal life distractions. And vice-versa, if you are done for today - turn off all corporate communications. What can be worse than getting an urgent work message during cozy evening with your loved ones?
▫️What is your favourite quote?
Quote by Jim Rohn: "Learn to work harder on yourself than you do on your job. If you work hard on your job you can make a living, but if you work hard on yourself you'll make a fortune."