The Cast Of 'Friends' Sing Iconic Theme Song With James Corden For Carpool Karaoke: Watch
Now we're just being spoiled! Weeks after the highly anticipated Friends reunion nearly broke the internet, the cast members are making yet another rare appearance together in a previously-filmed segment for The Late Late Show with James Corden.
Article continues below advertisement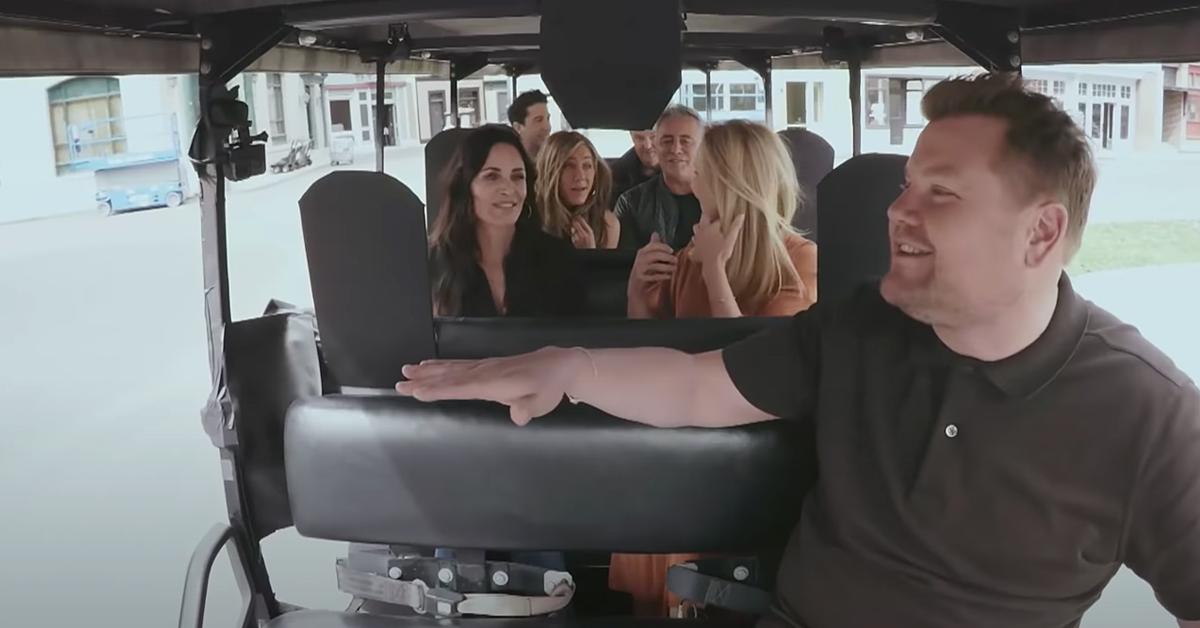 In a video posted on Wednesday, June 16, Corden (who served as host of the HBO Max special) cruises around the Warner Bros. lot in a golf cart as he films an intro for the segment. As luck would have it, he runs into Courteney Cox, Jennifer Aniston, Lisa Kudrow, David Schwimmer, Matthew Perry and Matt LeBlanc, all of whom need a lift to the Stage 24, where they filmed the NBC series from 1994-2004.
Article continues below advertisement
It was certainly a ride to remember! The cast opened up about what it was like returning to the set for the first time in more than a decade, with Aniston, 52, calling it a "jarring" experience: "We didn't expect it to hit us as hard as it hit us." Schwimmer, 54, agreed, adding, "It was really meaningful and emotional to be on the set, and then to finally be in the same room together after all this time was really kind of beautiful." (In a sweet, unscripted moment, Kudrow, 57, became emotional, inspiring Aniston to hug The Comeback star as she and Cox, 57, shared a knowing look.)
Article continues below advertisement
Of course, it wouldn't be an outing with Corden, 42, without some Carpool Karaoke — and the cast (well, most of them — Perry, 51, seemed to hold back when it came to showing off his pipes) belted out their best during a singalong to the Friends theme song by the Rembrandts.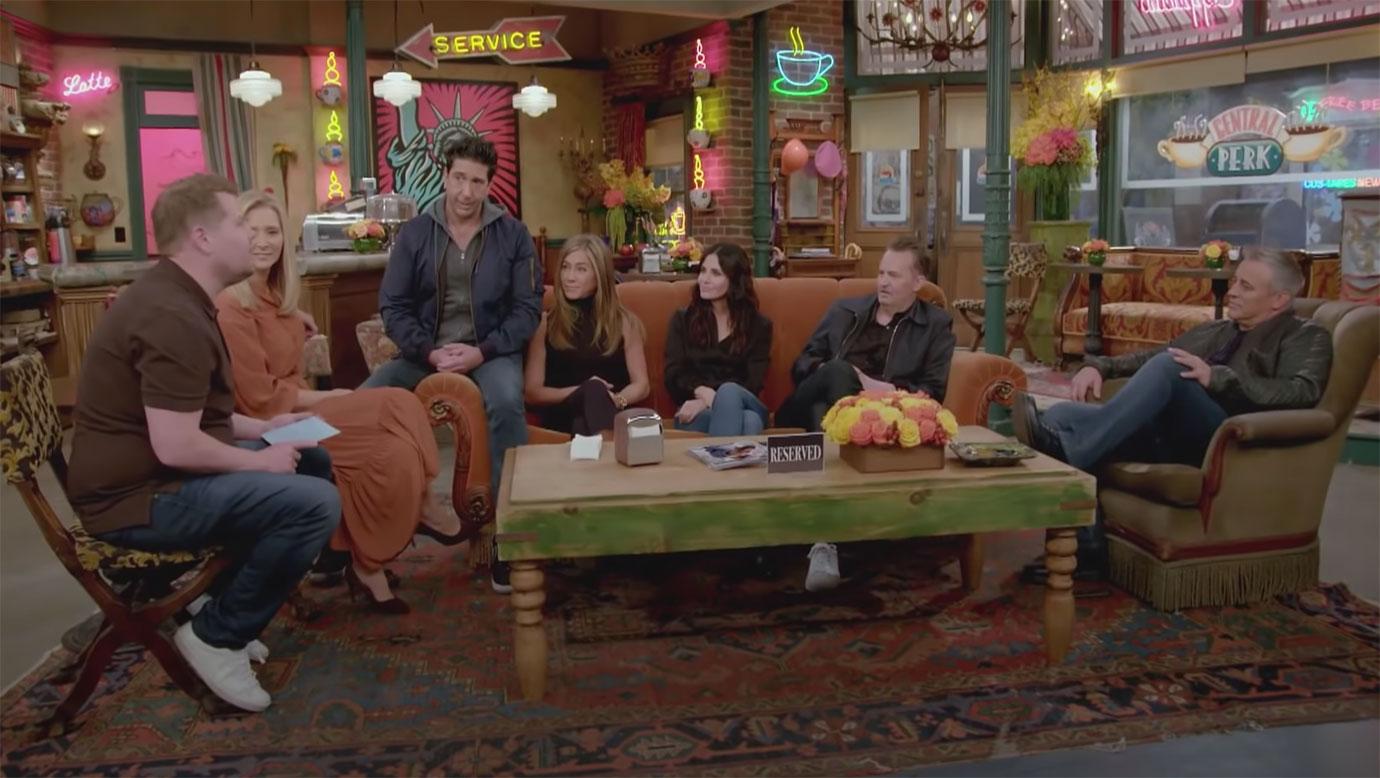 Article continues below advertisement
The joyful jaunt ended with the U.K. native hilariously forgetting to put the brakes on as the cast departed to continue their second day of filming. ("Honestly just nearly killed the cast of Friends," a sheepish Corden admitted.)
Check out the video above to watch the cast play "The Best Friend Test" to find out which star broke character the most — and which stole the most pieces of wardrobe!