NEWS
Gareth Gallagher Book Launch: Release of Event Industry Brutalities, Drugs, and the Loss of True Love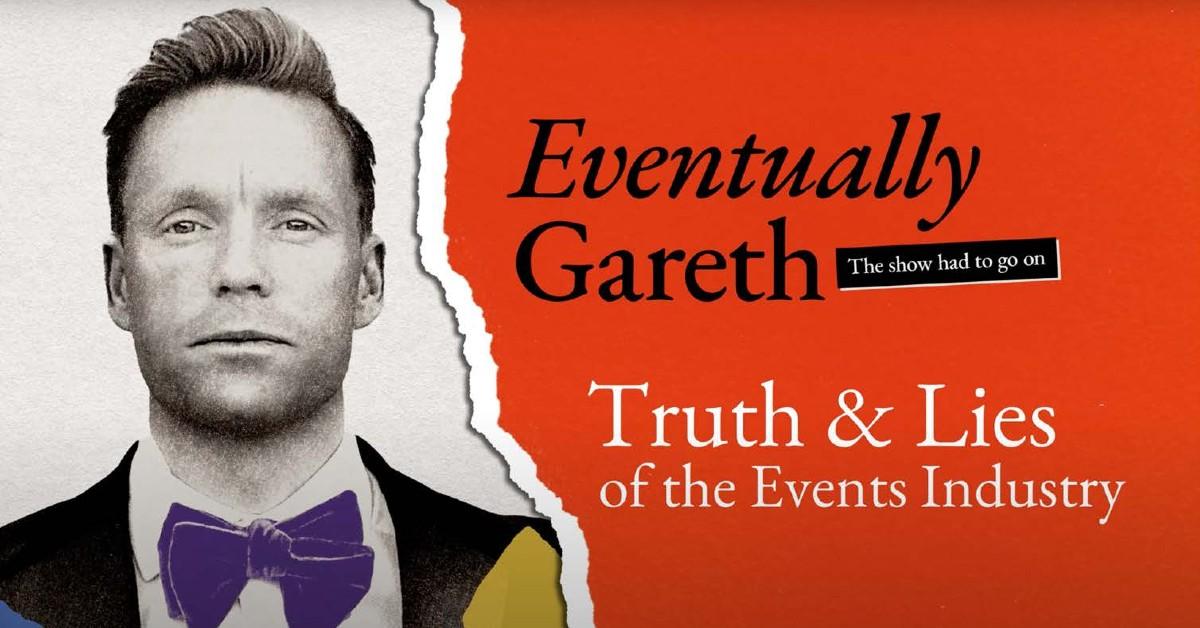 For twenty-five years he planned everything. The man behind the curtain at some of the most prestigious events around the world always put the event first. In the face of danger, death, and disasters, no matter what the show had to go on. Until Eventually Gareth couldn't.
After two and a half decades traveling all around the world putting service above self, his health may as well have been some long-lost bag at some long-forgotten airport. While planning events on the highest mountaintops, Gareth Gallagher felt like he could not get any lower. He turned clients' dreams into reality, but could not escape a dark reality of his own.
Even in the best of times, planning such events is extremely demanding and taxing. High stakes, high stress, you only get one shot and it can not go wrong. The pressure cooker of events management, having to be 'always on' from start to finish, takes a toll. When you go to a restaurant you never see the chef sit down at a table and eat. For those staffing high-level events all around the world, it is the same. For days, even weeks at a time, they are simply part of the scenery. Wheels in a machine that must keep turning. Putting service above self. The show must go on.
Those are the best of times, but many times are far from the best. hours in a basement, no food or water, as a cyclone raged overhead. Blackmail in St. Petersburg. Three separate bombings. An earthquake. Through it all, the show had to go on. Clients, guests, and the run of the show come first. Keep everyone safe, keep everyone calm, keep things moving. There is not even time to think about thinking about yourself.
Article continues below advertisement
There was a lot to think about, had he taken the time. Work responsibilities can creep up on all of us, growing like vines into every facet of our lives. Job stress becomes home stress until there is no separating the two. Job self and home self become one stressed self. But every day Gareth turned the impossible into the possible, surely his own health could receive the same treatment…whenever he got around to it.
But it would not wait. Risking everything, he nearly lost everything. He acted as keeper of his clients' demons while his own ran free. But those demons eventually caught up. In such an all-consuming industry, he entered a world of addiction, drugs and alcohol seeking to quiet those parts of himself telling him to slow down. To take a step back. To put himself first, finally, just once.
Too many of us repeat learned behaviors, acting out cycles where we never put ourselves first. Gareth writes about his troubled childhood, about the mental and physical abuse from a boyfriend who was to leave an unimaginable scar. It was hard enough keeping that tide at bay, but eventually life will rain on your parade.
This rain turned to floods, and after all those years that dam finally burst.
His Mother, the woman who raised him, and Matthew, the person who held his heart above all others, died.
While running perhaps the largest events of his life, it all came crashing down. He could not go on anymore. The show had to stop.
Article continues below advertisement
He took time out. He stopped running, stopped putting on the masks he thought others wanted to see. He hid behind those masks for others, but he is not the only one. The industry drives many to such escapes. He penned Eventually Gareth, a professional confessional, to shine a light on the darker parts of the events planning industry.
"This book goes beyond uncovering some of the darkest secrets I held during my career. I show and tell all in the hopes it [Eventually Gareth] will provide enlightenment, and the realization just how messed up and archaic the event industry is." said Gareth, disclosing why he decided to write his book. He continued, "The need to address mental health issues in our world has never been more important."
Gareth's passion for bringing people together through events never weaned. He does it differently now, though. He centers the meeting planner, bringing forward not only their importance, but the importance of their wellbeing. "We don't eat last. We don't not eat like everyone else," he said. "We give our teams mental health counseling before and after the event. We make sure our people are running the event, not the other way around" he went on.
"Hopefully, with time, others can learn from our example. You can have your cake and eat it too - or in this case, you can serve a cake, and let the servers eat too."
By writing this book, Gareth hopes to shine more light on the prevalence of the unhealthy practices that exist not only in the events industry, but reach into many corners of the professional world. He hopes to spark a deeper conversation about the extent of these unhealthy habits, their roots, and their impact.
On June 8, 2023, he will gather at the Sofitel in Beverly Hills, Los Angeles, to launch his book, and hopes all will join him to spark a deeper conversation – on that day, and in all of the days that follow.