LIVING
Holiday Like a Celeb at Corazón Cabo Resort - See Inside the Mexico Vacation Hotspot!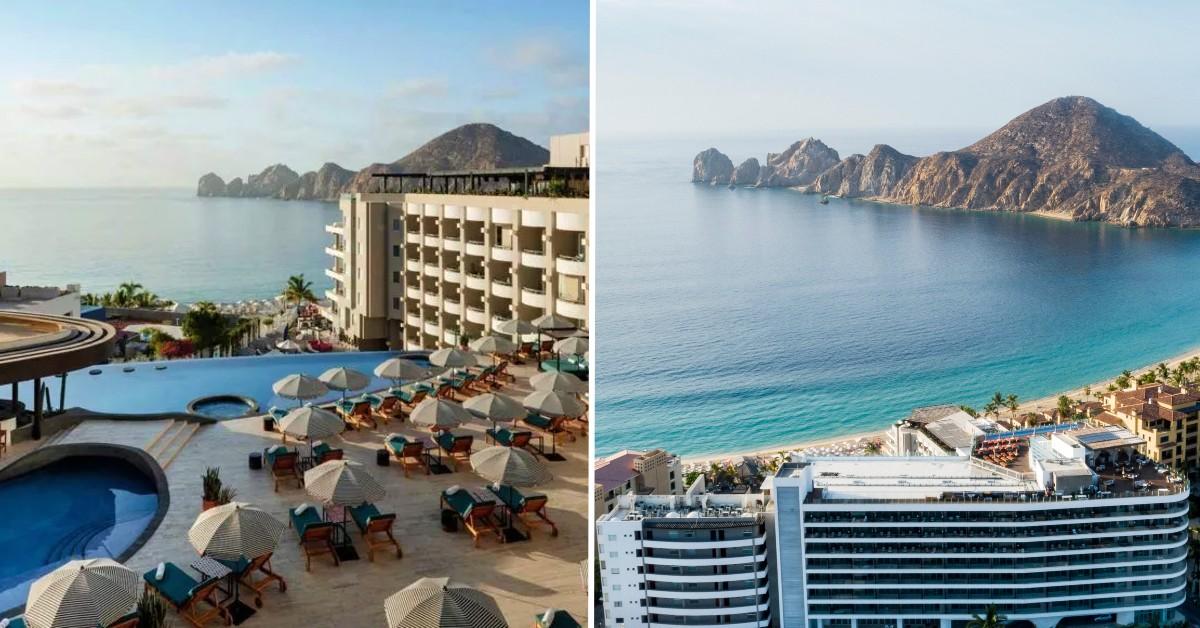 Summer 2023 is almost upon us, and the desire to escape reality for a little beachside R&R has never been stronger. Cabo San Lucas, Mexico has long been a hotspot for celebrities to vacation in with its crystal blue waters, incredible views and not to mention delicious dining experiences. There's never been a better opportunity to experience all that Cabo has to offer now that Corazón Cabo has entered the chat! It's time to say hello to Corazón Cabo Resort & Spa, where luxury and A-lister vibes collide.This stunning resort has recently undergone a jaw-dropping $100 million transformation, and is more than ready to cater to your celebrity-style vacation fantasies. From a chic breath-taking rooftop bar to picture-perfect infinity pools and mouth watering dining experiences, let's dive into the luxury escape of Corazón Cabo.
Article continues below advertisement
Corazón Cabo Resort & Spa, features 310 guest rooms and suites ,each with their own luxurious amenities and furnishings. As you step inside your room, floor-to-ceiling glass sliding doors beckon you to breathtaking views of Land's End, the Pacific Ocean, and the vibrant cityscape. Local artisans have crafted custom furniture and art pieces, incorporating textiles and natural finishes that perfectly match the region's vibrant color palette. The plush balcony furnishings provide a peaceful retreat to sip on a cocktail and watch the sunset from the privacy of your own balcony, also making for the perfect time to capture those envy-inducing instagram shots!
Article continues below advertisement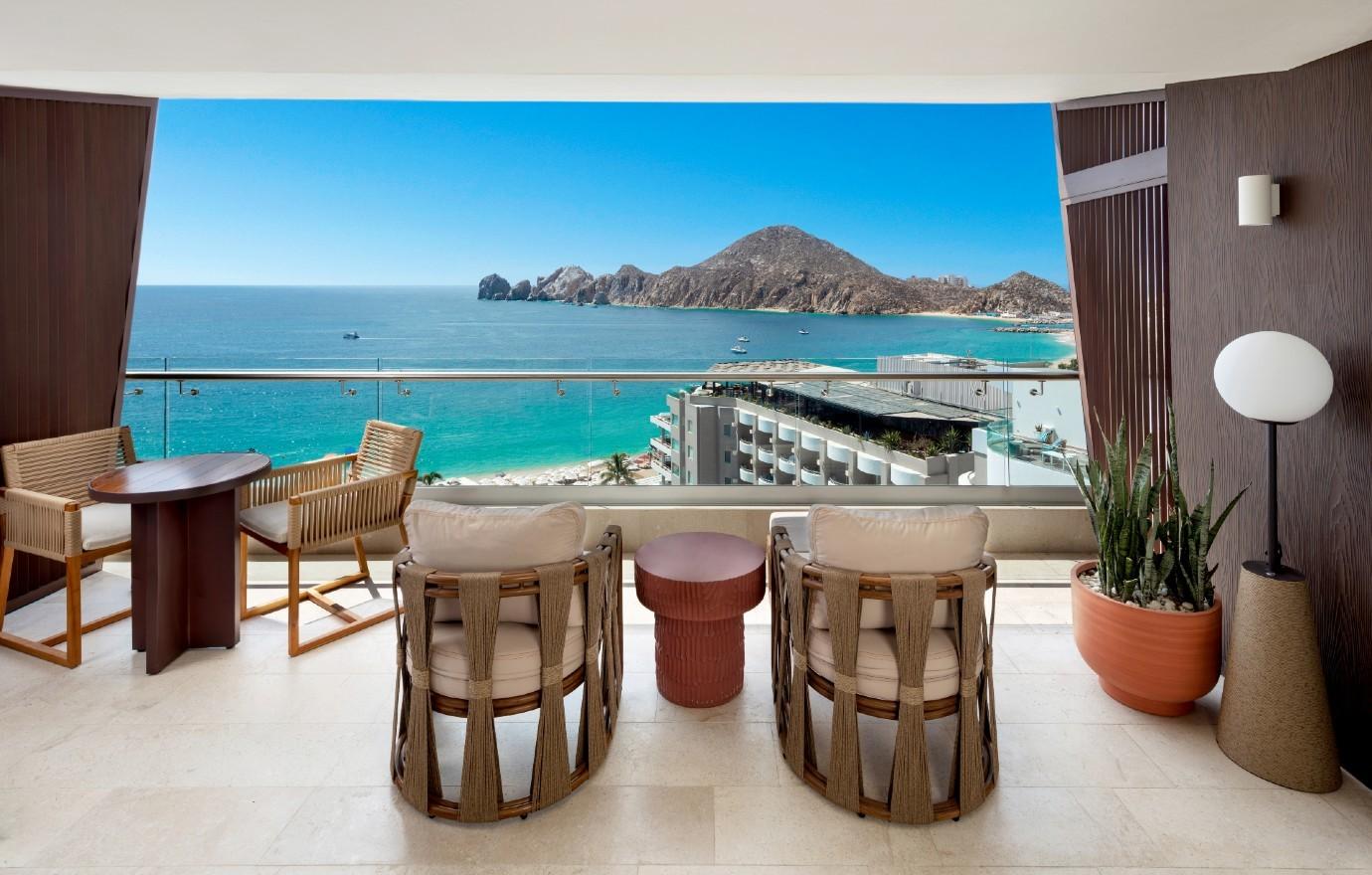 Perched at the top of the newly constructed nine story tall tower at Corazón is the stunning Rooftop 360 bar and restaurant, a ' Must See' spot for any visitor to the city ,that also claims the title of the highest rooftop bar in Cabo - a pretty impressive feat! At Rooftop 360, you're treated to breath-taking views of the Sea of Cortez and the enchanting Cabo city skyline, complemented by an infinity pool that overlooks the azure waters. It's an incredible sight that truly has to be seen to be believed!
Article continues below advertisement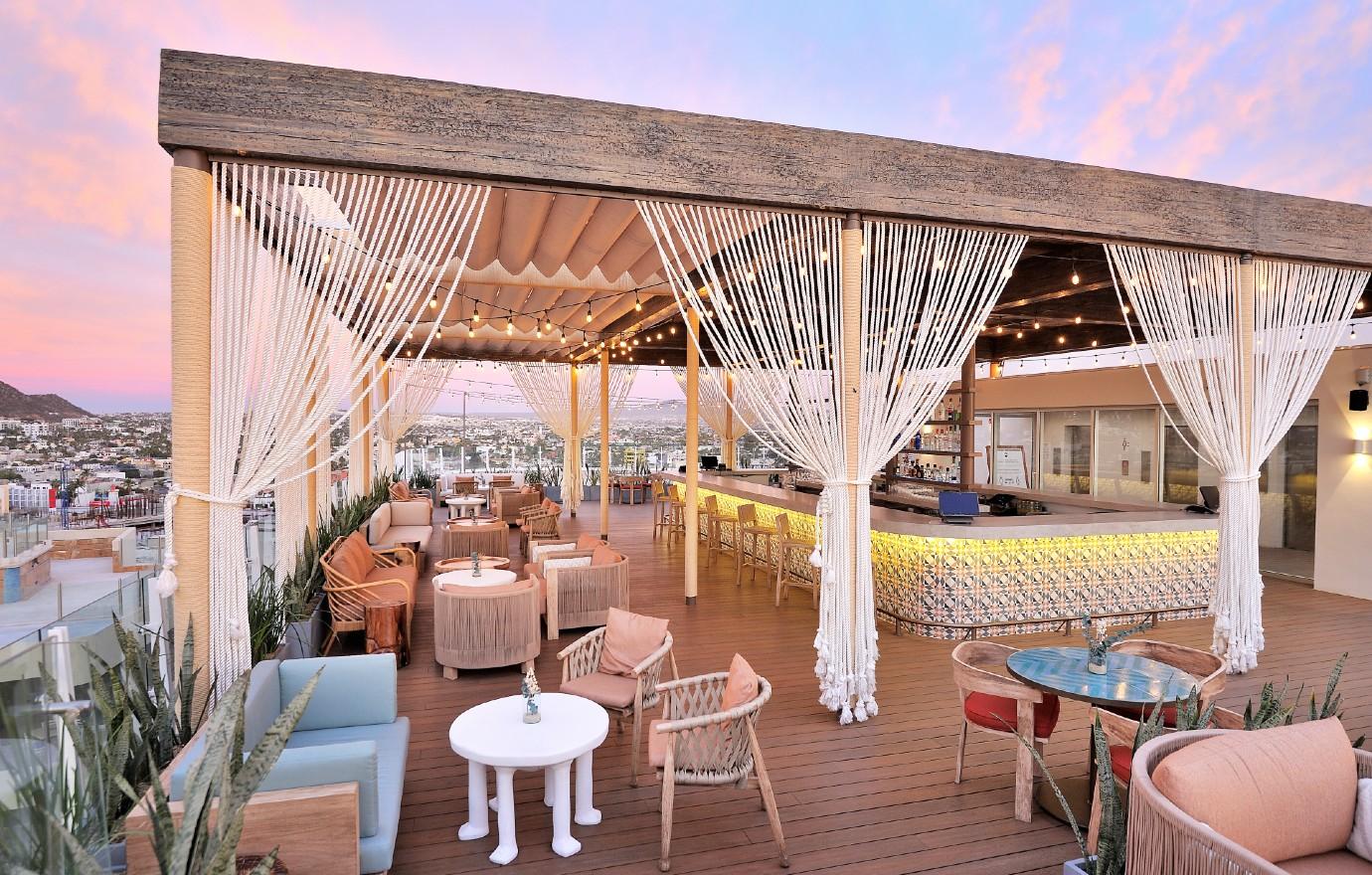 The 360 degree view bar itself projects local charm mixed with opulence and is adorned with custom patterned cement tiles, hanging string lights and chandeliers that grace the leaf-patterned pergola ceiling, constructed with Palo-de-Arco, a material synonymous with Baja, Mexico. Sipping on one of the many delicious mixologist drinks from Rooftop 360's cocktail menu is the ideal way to fully take in the Rooftop 360 Corazon experience.
Article continues below advertisement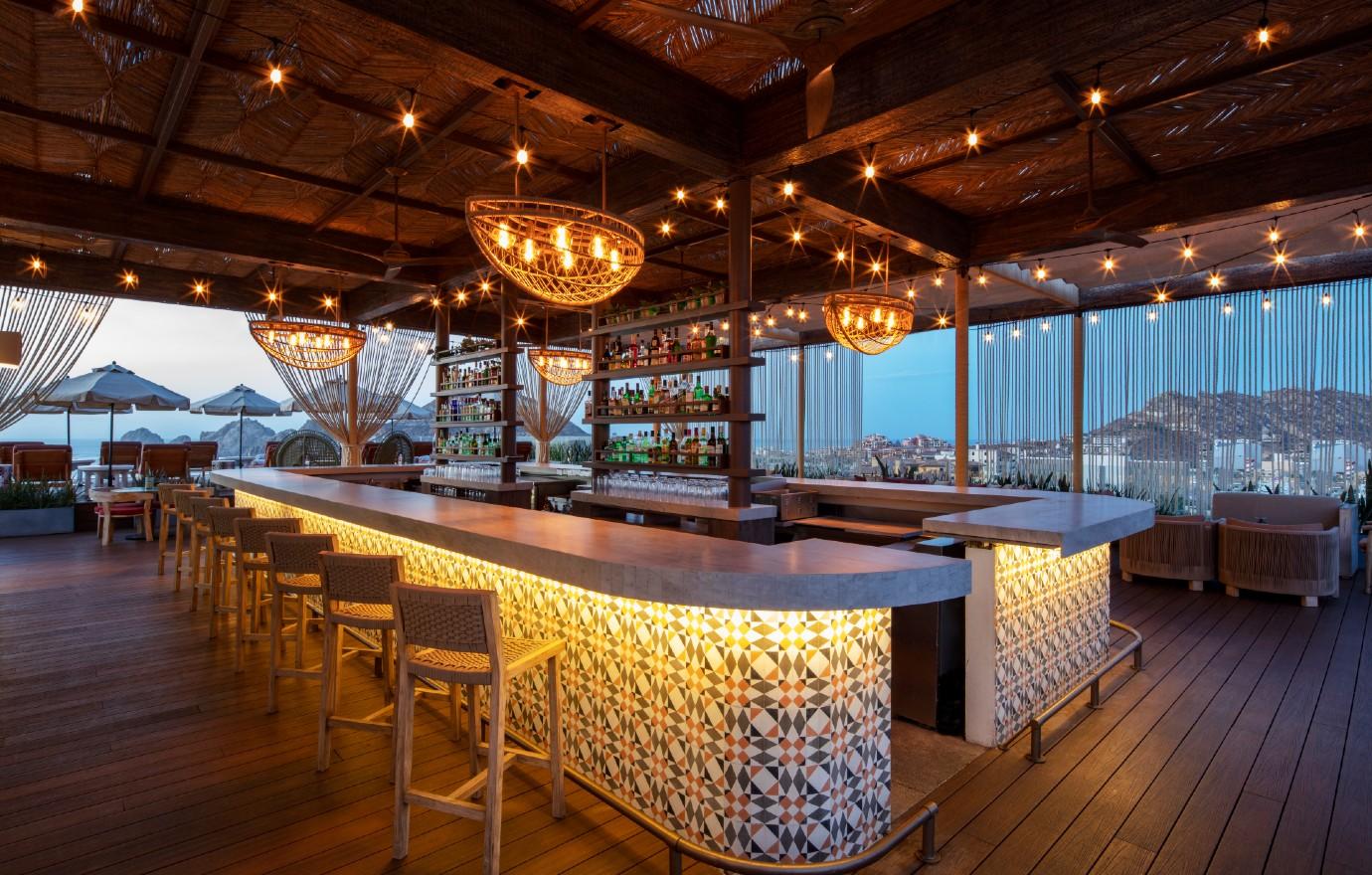 Once you've taken in the rooftop view, take the Corazón resorts clear view modern elevator down to the ground floor and dine at restaurant Aleta. This in-resort culinary oasis is the perfect spot to relax and savor the tantalizing flavors of Cabo while being mesmerized by breathtaking views of Medano Beach. The restaurant's waterfront location offers an enchanting backdrop, allowing you to dine in bliss along with the rhythmic sounds of the waves and the gentle ocean breeze. A compulsary dining experience for those seeking exquisite flavors and the freshest ocean-to-table delights. From mouthwatering sushi and sashimi to delectable seafood platters, Aleta has it all...with a view.
Article continues below advertisement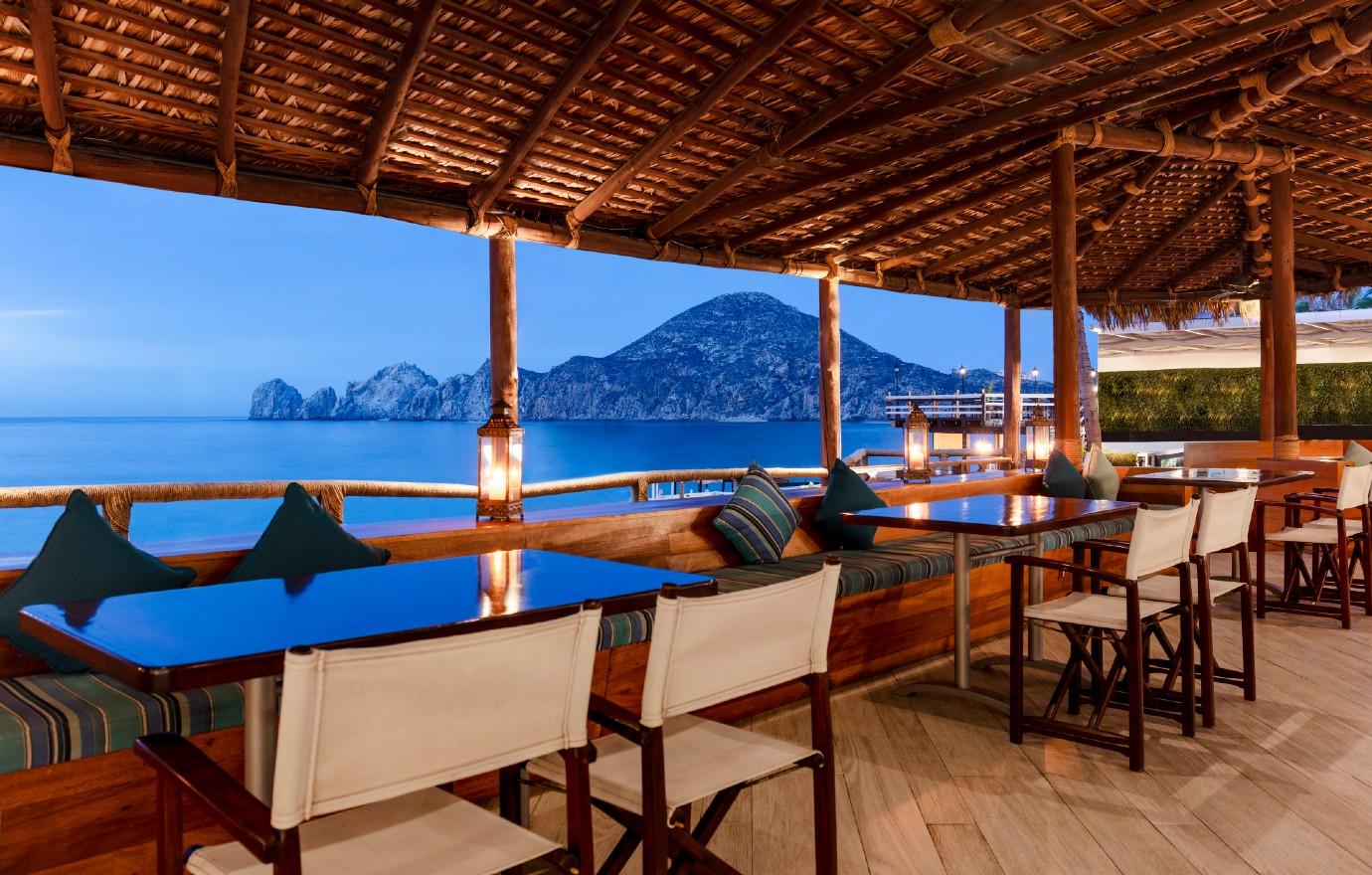 Ready to be pampered like a celebrity? Look no further than the Sparitual world-class spa at Corazón where you can unwind, relax, and rejuvenate like a true A-lister would.If you're in the mood to simply bask in the spa's soothing surroundings without a scheduled treatment, you can still enjoy the fabulous facilities for a small fee of $25 USD per day. That means access to the sauna, steam room, hot tub, and pressure shower whenever you desire. Just bring your bathing suit along to take a dip in the hot tub and make the most of your day at the spa because it's all about embracing the VIP lifestyle.
Article continues below advertisement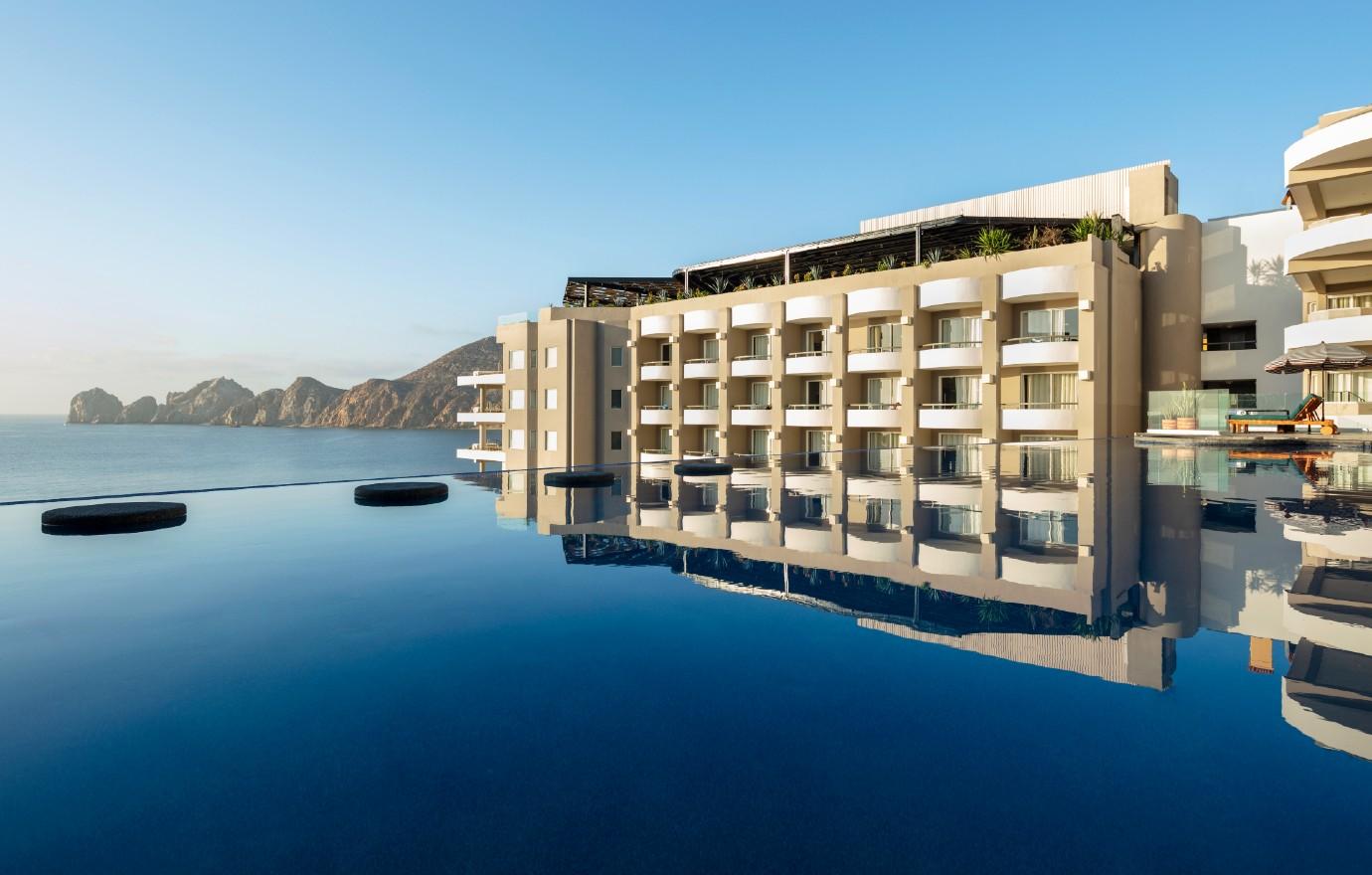 So what are you waiting for? Holiday in Cabo like your favorite celebs do and get started on creating unforgettable vacation memories in style at Corazón Cabo Resort & Spa, a vacation that will truly leave you starstruck!