NEWS
Giri Palani Is The Go-To Cosmetic Dentist – Here's Why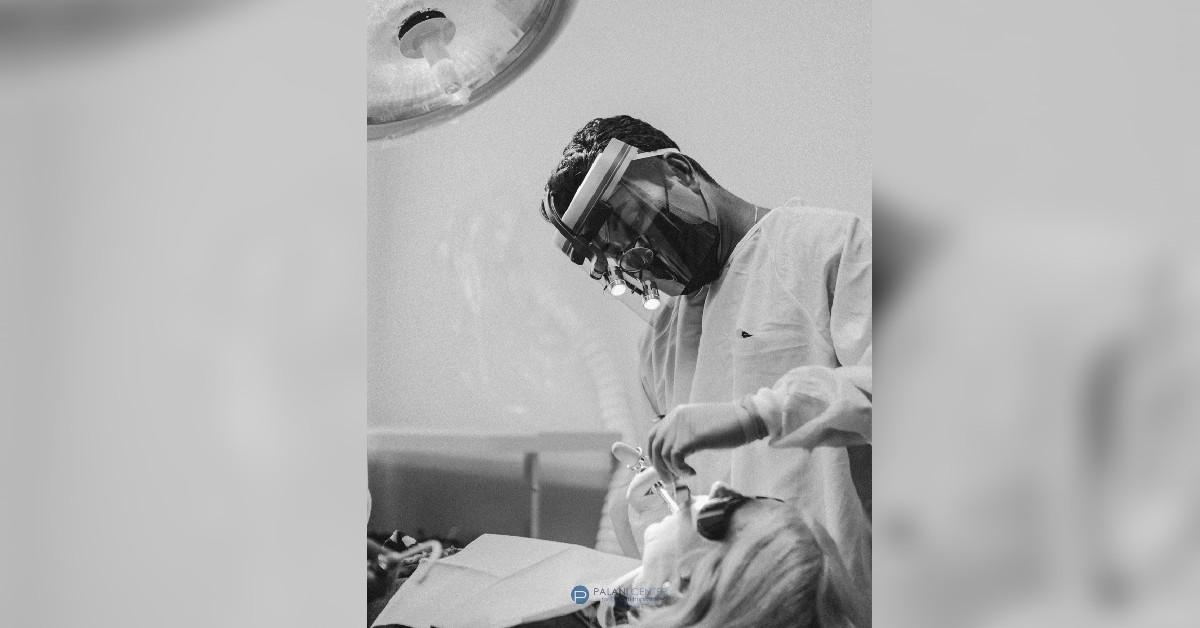 People often underestimate the power of a smile. Quite sadly, if you lose your teeth through dental issues or accidents, it can impact your confidence and identity. In the past, if an accident took away all of your teeth, it was likely a life-changing event. You'd have to continually struggle with people's perception of you, feeling incomplete and having difficulty eating. Today, with advances in cosmetic dentistry technology and expertise like Dr. Giri Palani's, it is no longer a pipe dream restoring your smile but also improving its appearance significantly so that you feel better about yourself and enjoy eating again.
Looking for an expert to restore your smile to its glory, and much more, a healthier and beautiful smile? Dr. Palani is definitely worth every penny.
Article continues below advertisement
Background
With education from some of the best universities in America and years of experience, Dr. Palani has made it his life's work to provide expert care in cosmetic and implant dentistry with an eye for detail and a knack for transforming lives. For Dr. Palani, becoming a world-class dentist was a lifelong dream that developed in his childhood. As a dentist's son, he grew up seeing his dad put a smile on his clients' faces, often for the first time in their lives. When Dr. Palani's grandma visited from India, she wore dentures, and he would see how strenuous life was for her when she would eat or speak.
Education
Despite having a dentist in the family, no solution was forthcoming for Dr. Palani's grandmother. Her troubles stuck with the young Palani and motivated him to find a solution. Fast forward ten years later, he was in the Marquette University School of Dentistry learning about dental implants. He was curious and intrigued by the science behind it all and devoted all his time in dental school to learning about dental implants. After graduating from dental school, he completed a rigorous Hospital Dentistry Program at the world-renowned Cedars-Sinai Hospital in Los Angeles, California. That allowed him to learn from and work alongside some of the top oral surgeons, cosmetic, and general dentists in Los Angeles.
Article continues below advertisement
Work experience
After completing his residency at Cedars-Sinai, Dr. Palani served as the Chief Resident in the prestigious program of Advanced Education in General Dentistry at UCLA. His time here allowed him to hone his Implant and Aesthetic Dentistry skills to rehabilitate countless smiles. With his knowledge, skills, and expertise, Dr. Palani was certified as a Fellow in the International Congress of Oral Implantologists (FICOI).
Dr. Palani established his dental practice, the Palani Center for Dental Implants, to share his skills and expertise with the world. His practice focuses on full mouth reconstruction by using immediate load dental implants and delivering teeth on the same day. To achieve its goal of offering the ultimate stress-free dental experience, Dr. Palani and his team offer personalized services right from the first point of contact.
Quality products
The Palani Center for Dental Implants is unique because it employs advanced techniques and technologies to treat patients whose conditions have been written off as unsuitable for dental implants. It's also one of the few practices with an all-in-one in-house dental lab, which allows Dr Palani and his team to design and manufacture the entire prosthesis when anyone requires a complete set of teeth. That gives them more control over the design, faster turnaround time, and superior quality and aesthetics.