HEALTH
Grammy Goddesses: How Dua Lipa, Megan Thee Stallion, More Get Their Award-Winning Figures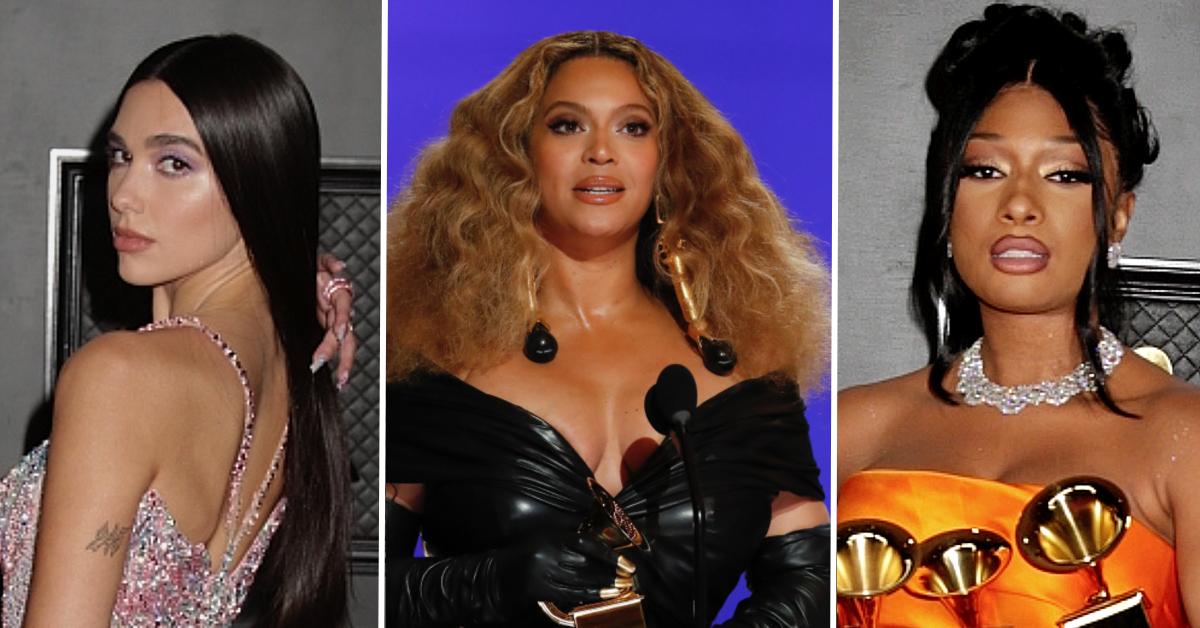 Earning a Grammy nomination takes a lot of hard work. From serving killer vocals to producing banging beats, artists are constantly fighting to stay on top of the industry.
Article continues below advertisement
But musical talent alone won't cut it. To ensure they are always performance ready, musicians rely on steady workouts and specific diets to look and feel their best while on stage.
From Taylor Swift's to Dua Lipa's healthy snacks, scroll down to see how these Grammy goddesses maintain their award-winning figures.
TAYLOR SWIFT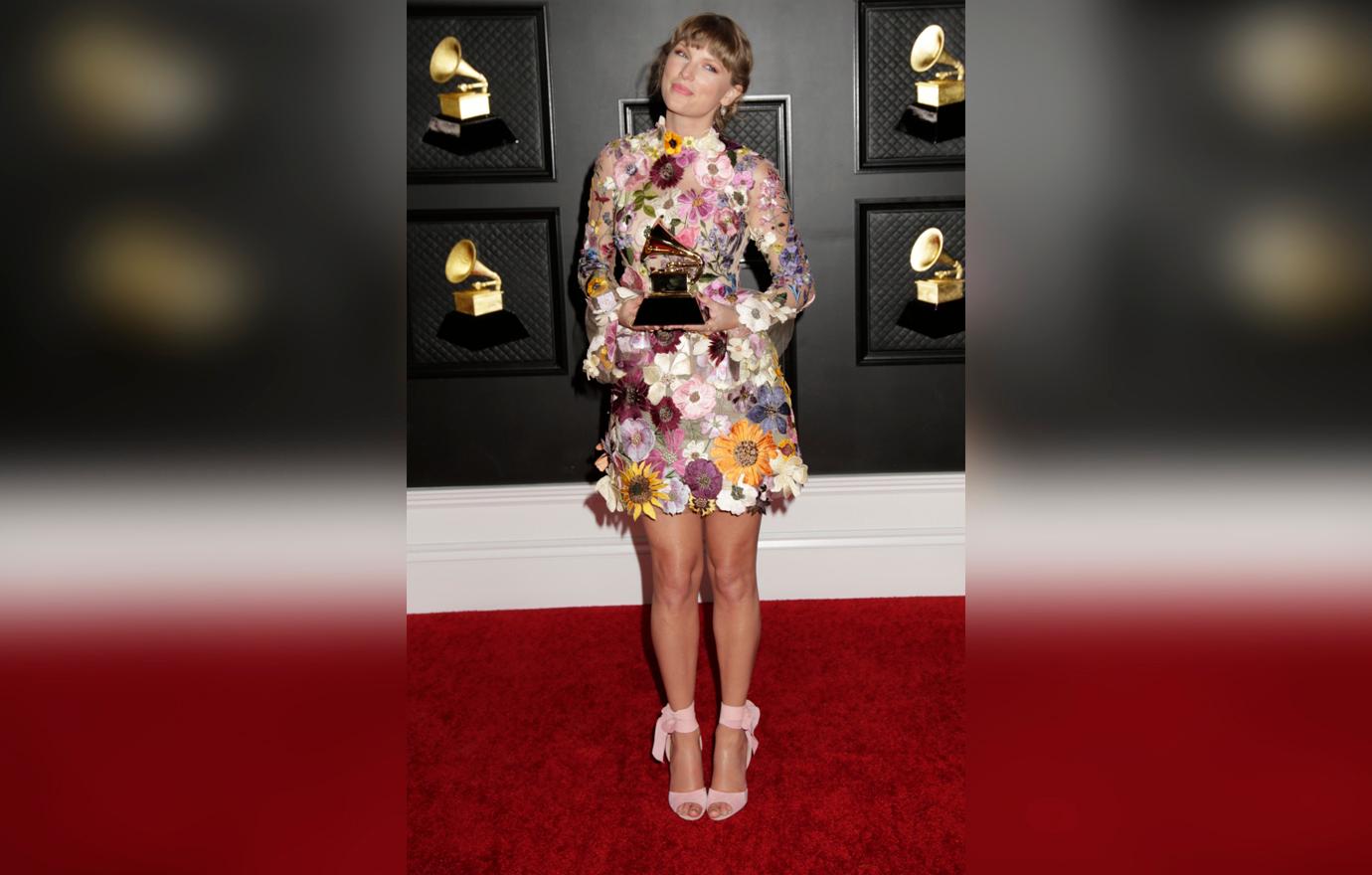 Swift— who took home Album of the Year — is all about balance and simplicity. "During the week, I try to eat healthily, so that means salads, yogurt and sandwiches," she's said. "No sugary drinks. I try to keep it lighter, but it's nothing too crazy." Weekends are a bit looser for the songwriter, 31, who typically works up a sweat with Body By Simone dance cardio classes. "I love a burger and fries," she confessed, "and I love baking."
Article continues below advertisement
MEGAN THEE STALLION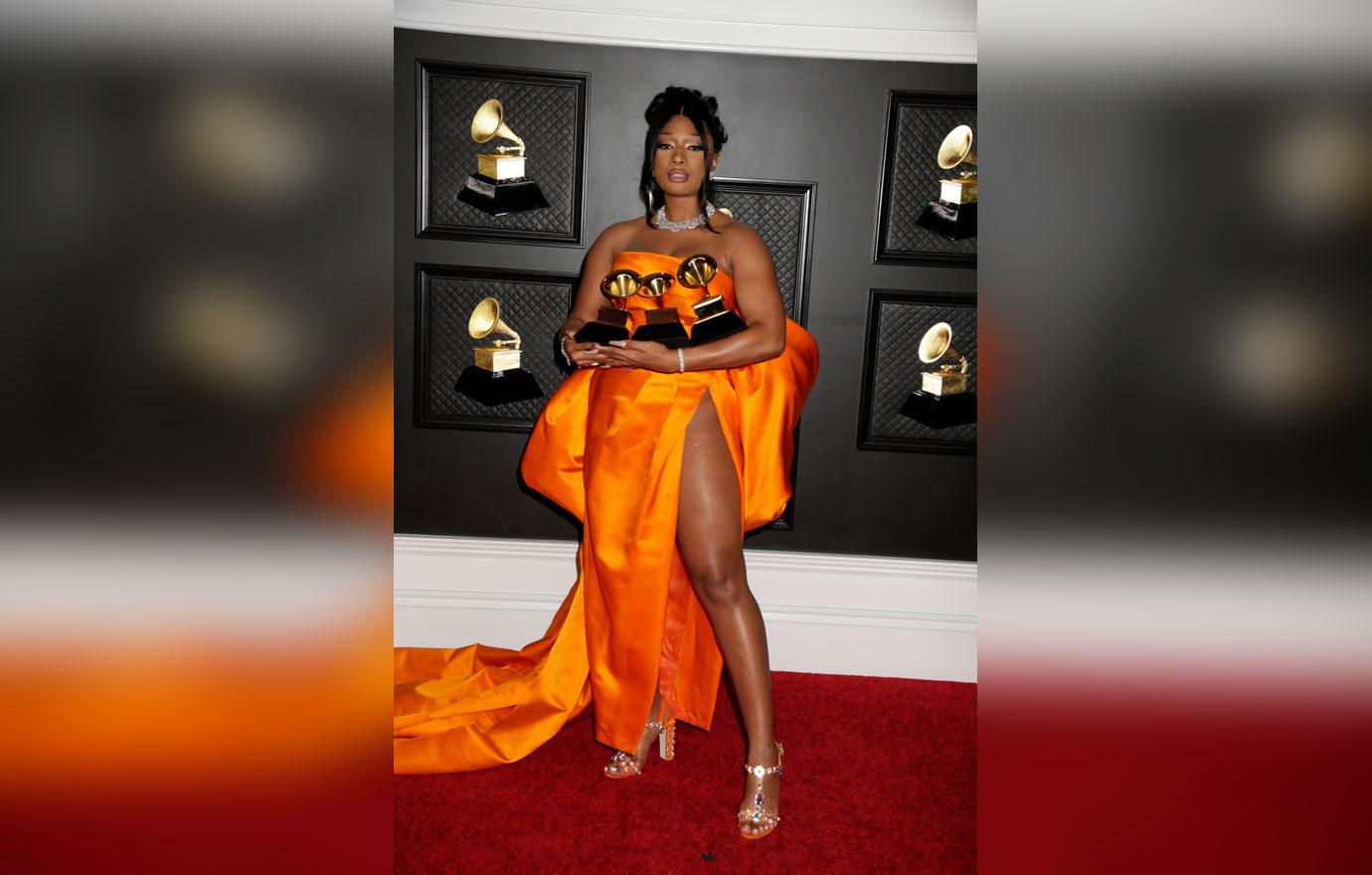 Like most of us, the Best New Artist winner admits she overindulged during lockdown. So, in mid-January, she launched her Hottie Bootcamp program, which invites fans to follow along (and join in!) as she revamps her diet and exercise routine. By early February, the 26-year-old — who started doing strength-training circuits, eating more protein and healthy fats and drinking a gallon of water a day — had lost 10 pounds. "This journey is not necessarily about losing weight," the "W.A.P." rapper said, "but about me getting healthier."
Article continues below advertisement
Article continues below advertisement
MAREN MORRIS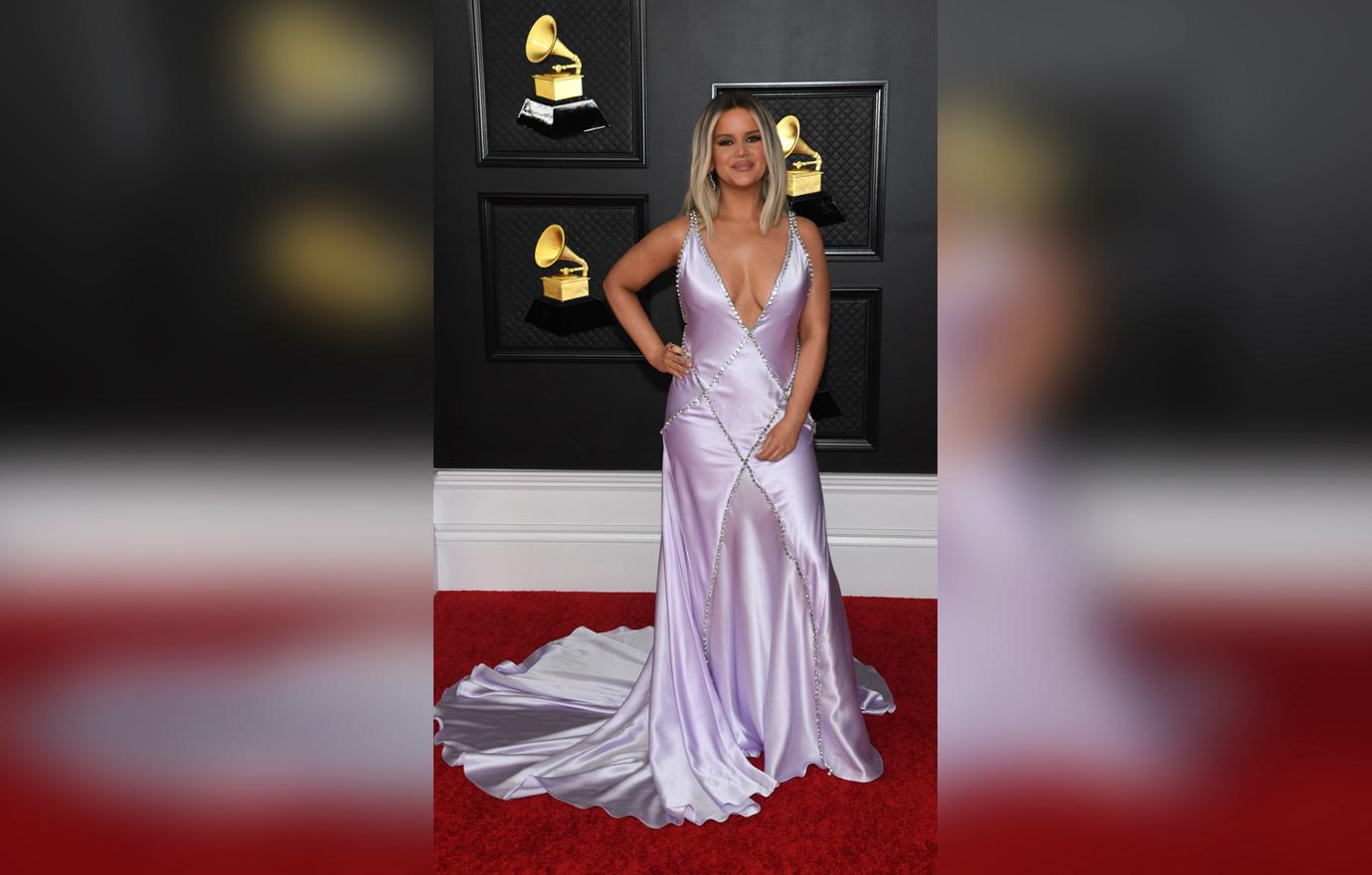 Morris, who welcomed her first child last March, was back in the gym by May. "[She's] just doing basic lunges, squats, lightweight training," her trainer, Erin Oprea, said at the time, noting that in a few weeks, the new mom, 30, would be "ready to rock." The songstress, who was up for Best Country Song, also follows Oprea's 4x4 diet, which reduces sugar, starch, sodium and alcohol. "[It's] not like no carbs," clarified the fitness guru. "Eat them earlier in the day, so you have time to burn them off."
Article continues below advertisement
DUA LIPA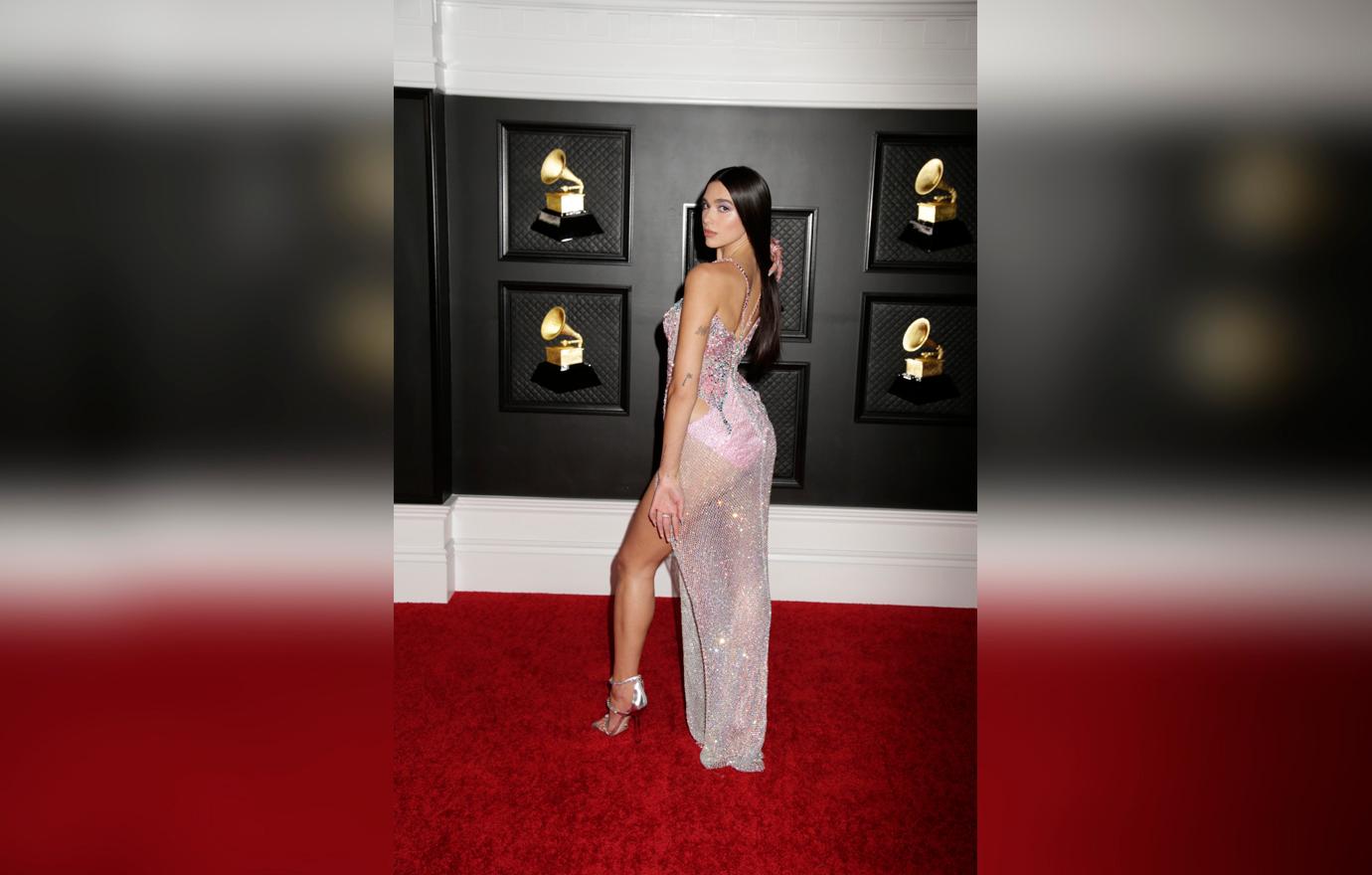 Before hitting the stage, the "Levitating" singer, 25, fuels up with healthy snacks like bananas with cashew butter. "I love treats," admitted the Best Pop Vocal Album winner, "but I try to limit them to days I'm not as busy... if I eat a doughnut it usually puts me in a food coma!" Her fitness philosophy is to mix things up. "I love finding different workouts in whatever city I'm in," shared the hitmaker, adding that "yoga, Pilates, boxing or spinning" are all on her list.
Article continues below advertisement
Article continues below advertisement
BEYONCÉ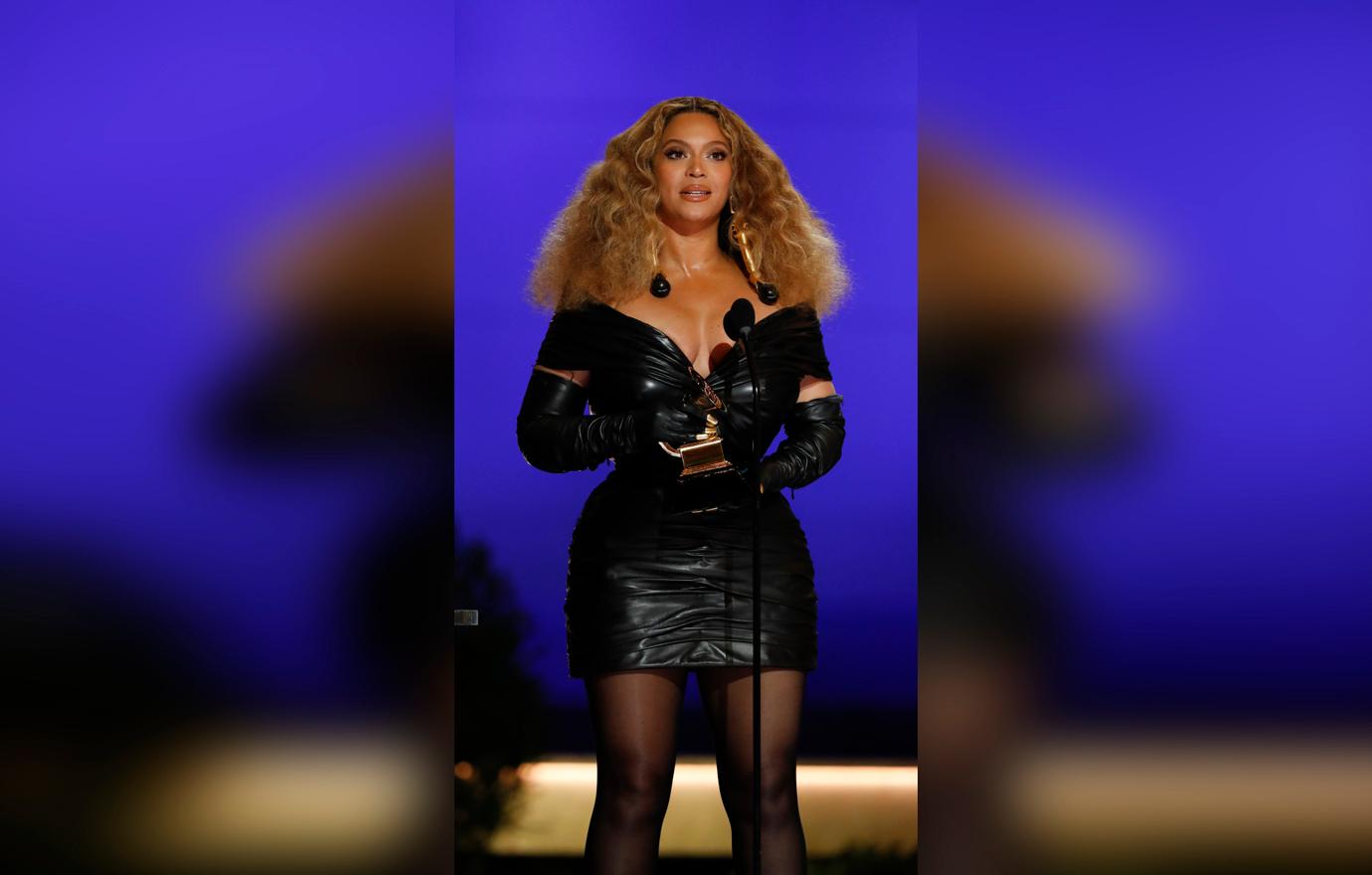 When push comes to shove, Queen Bey does not mess around. To prep for her epic 2018 Coachella performance following her twins' birth, the superstar — now the most decorated female artist in Grammy history — cut out bread, carbs, fish, dairy and alcohol and alternated between strength circuits, running and boxing sessions with trainer Marco Borges. "You run out of gas fast," said Borges of the 39-year-old's grueling routines, "[but] by pushing through [that fatigue], you develop a ton of endurance."