PHOTOS
Hailey Bieber & Bella Hadid Strut In Workout Attire After Hitting A Los Angeles Pilates Class Together: Photos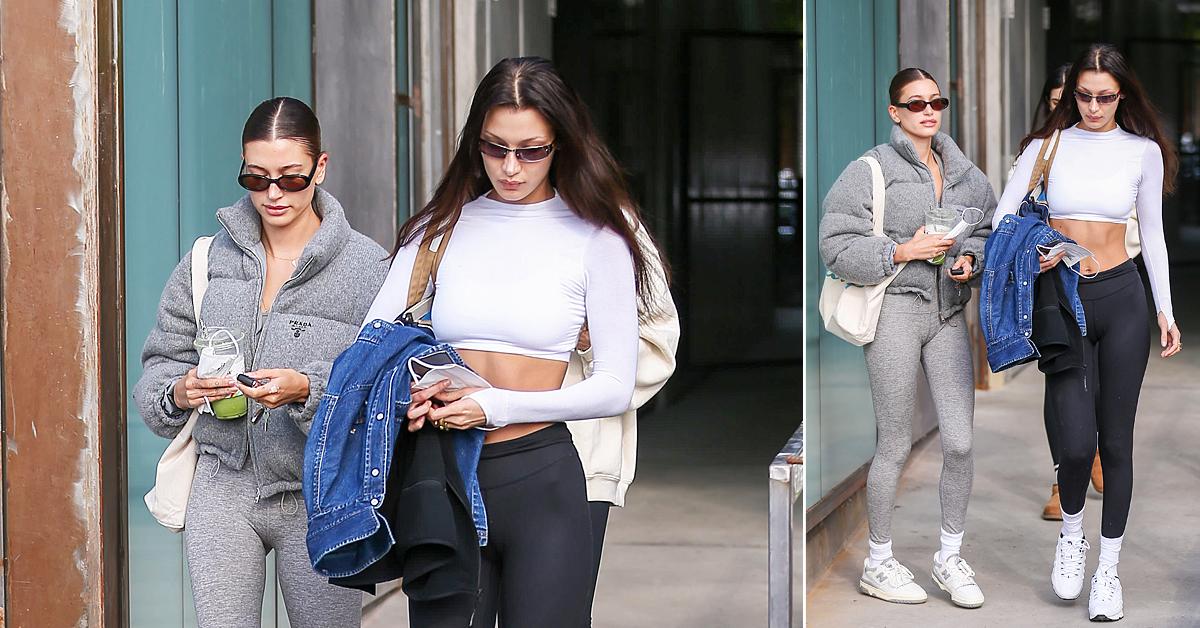 Friends who workout together, stay together!
Article continues below advertisement
Models Hailey Bieber and Bella Hadid were seen getting in their sweat for the day after taking a pilates class together in Los Angeles. Justin Bieber's wife and Gigi Hadid's younger sis started their weekend off right, as they were seen leaving the fitness studio on Saturday, January 8.
Apart from being gifted with a flawless genetic makeup, Bieber and Hadid work hard to keep their bodies in shape.
Article continues below advertisement
The wife of the pop superstar previously gushed over her workout regime and love for breaking a sweat. "I've been doing hot Pilates for around two years now," Bieber told Us Weekly in March 2019. "I first started going to a place in Brooklyn and then I discovered a place out here in L.A. that I've gone to for quite some time now."
"You come out dripping in sweat and my face is like a tomato and it's good for your skin! I love it! I'm obsessed and it's addictive," the 25-year-old added at the time of her love for hot yoga.
Article continues below advertisement
As for Hadid, she uses her free time when she's not on the runway to focus on a combination of cardio and strength workouts, with an emphasis on boxing.
"When time is on my side, I train with my coach for intensive sessions," the Victoria's Secret model previously told Vogue Paris, per Women's Health. "I run non-stop for 20 minutes followed by a boxing session and finally a series of weights targeting the abs and glutes. We keep the routines varied, so the sessions are always fun."
Article continues below advertisement
Scroll through the images below to see Hailey Bieber and Bella Hadid heading out of their workout class: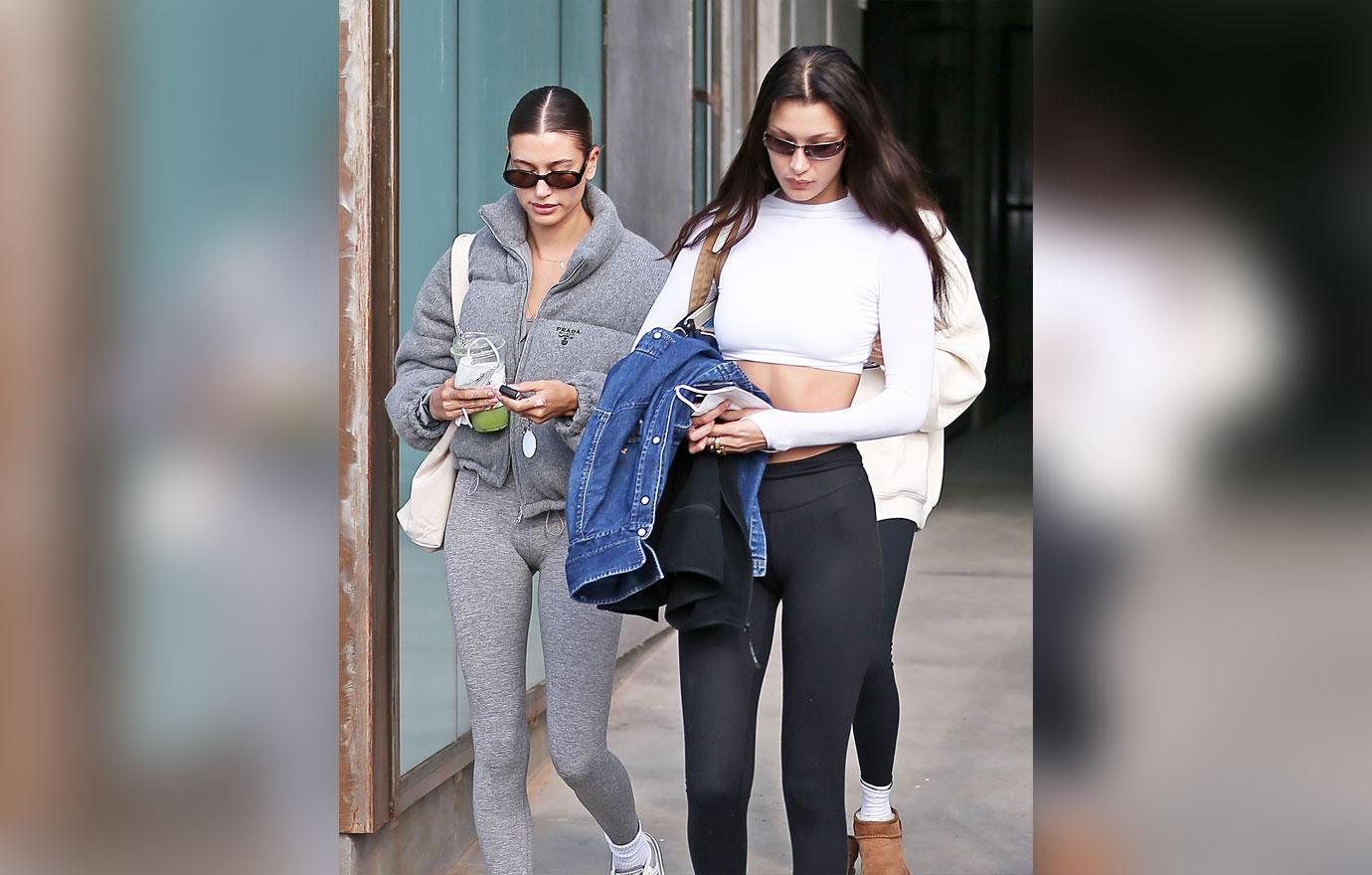 Despite sweating it out, the ladies still looked ready for the runway!
Article continues below advertisement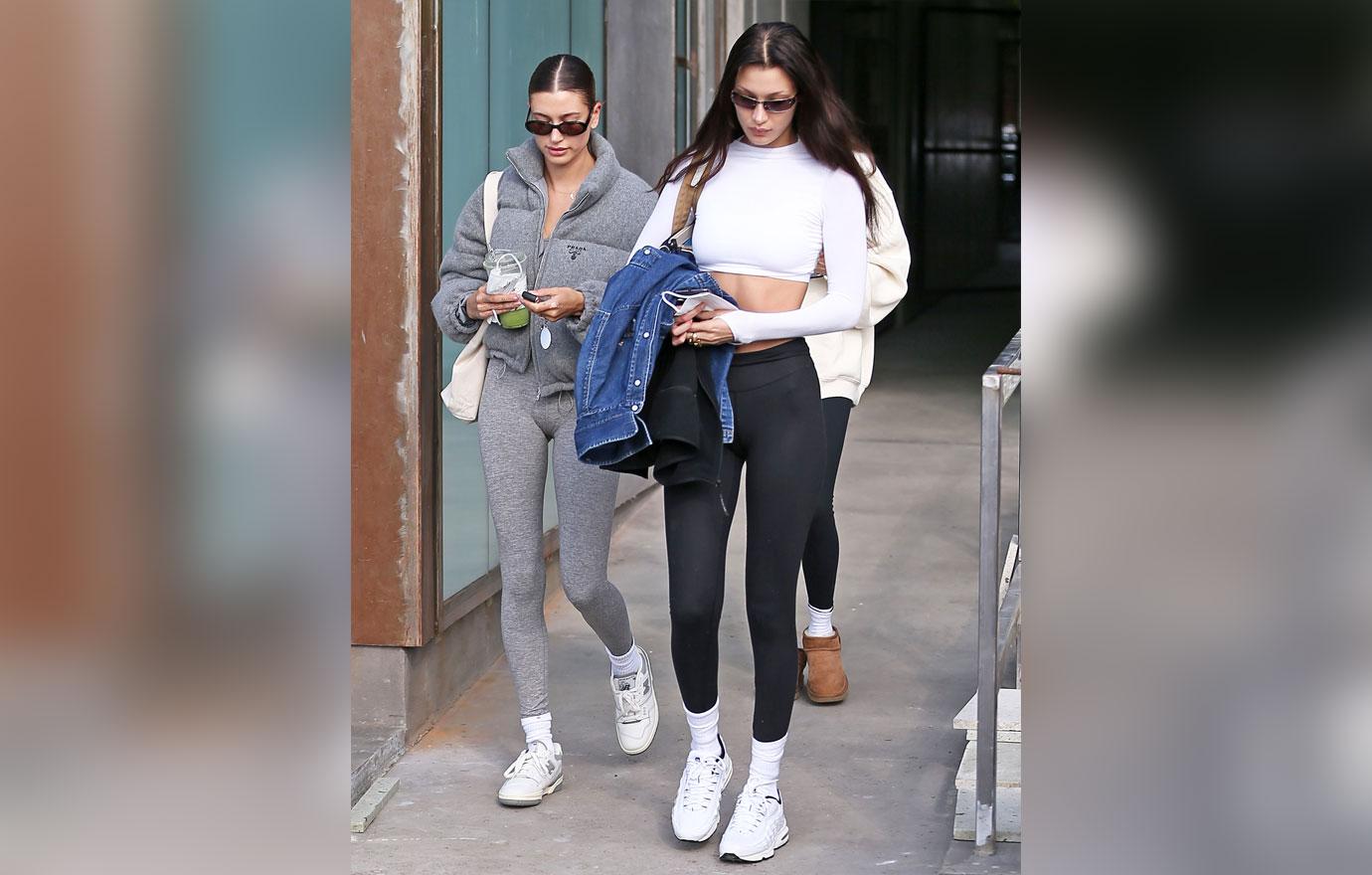 Both Bieber and Hadid had sunglasses over their eyes and kept their heads down while leaving their pilates class.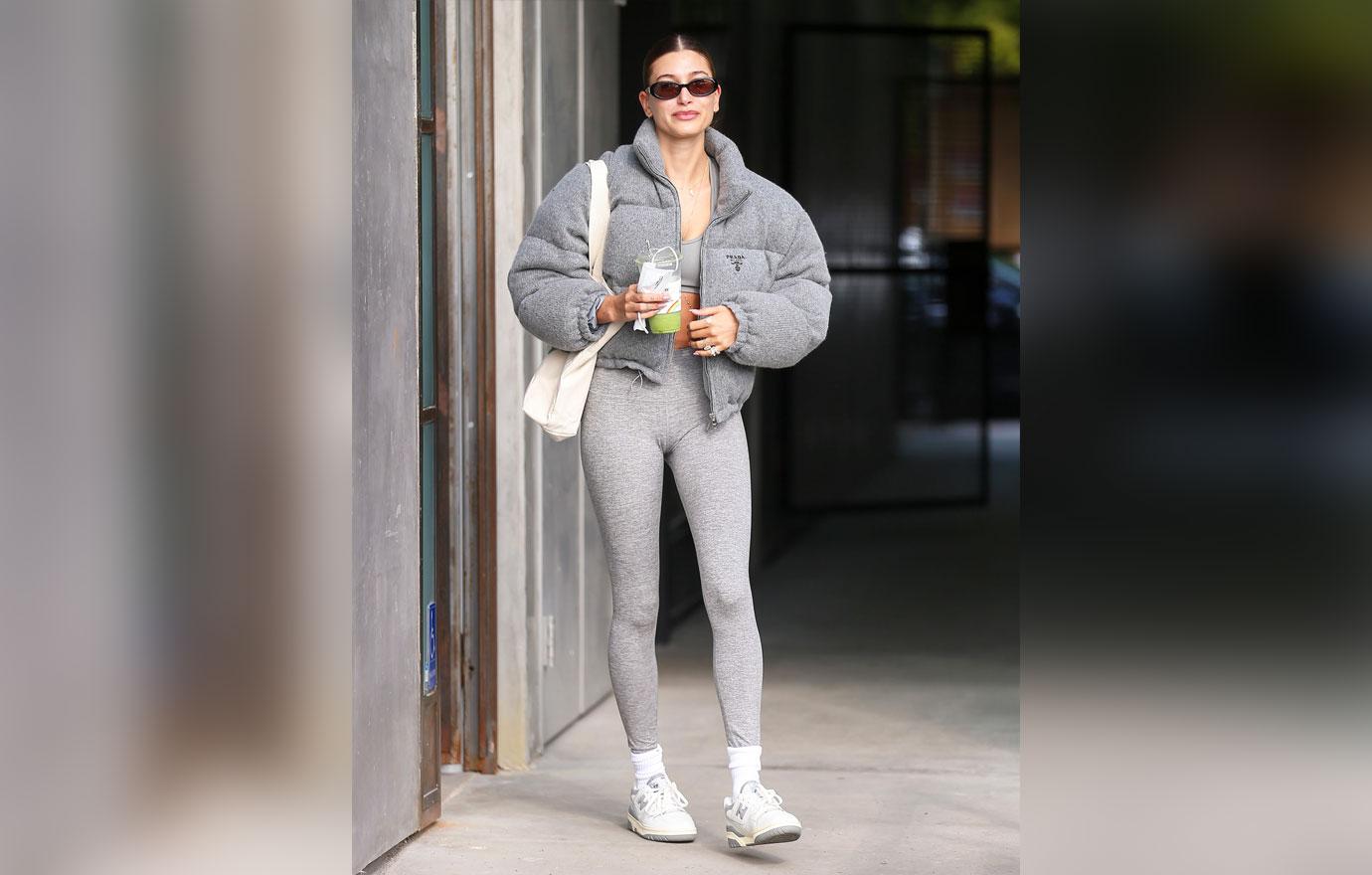 A satisfied looking Bieber was all smiles as she headed out of her class while rocking a grey workout set she complimented with a matching bomber.
Article continues below advertisement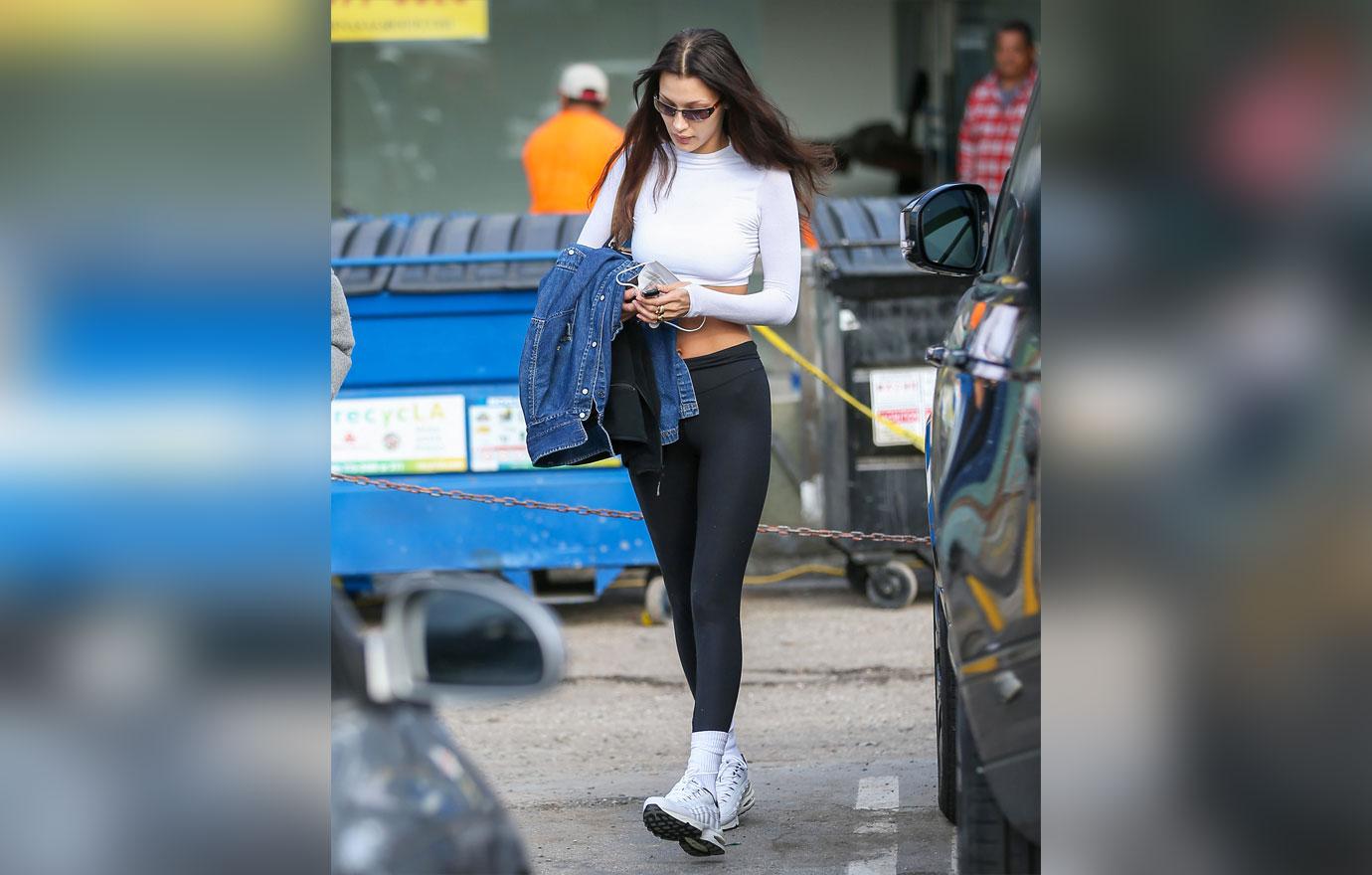 Hadid had her mask in hand as she appeared to be searching for her car in the parking lot.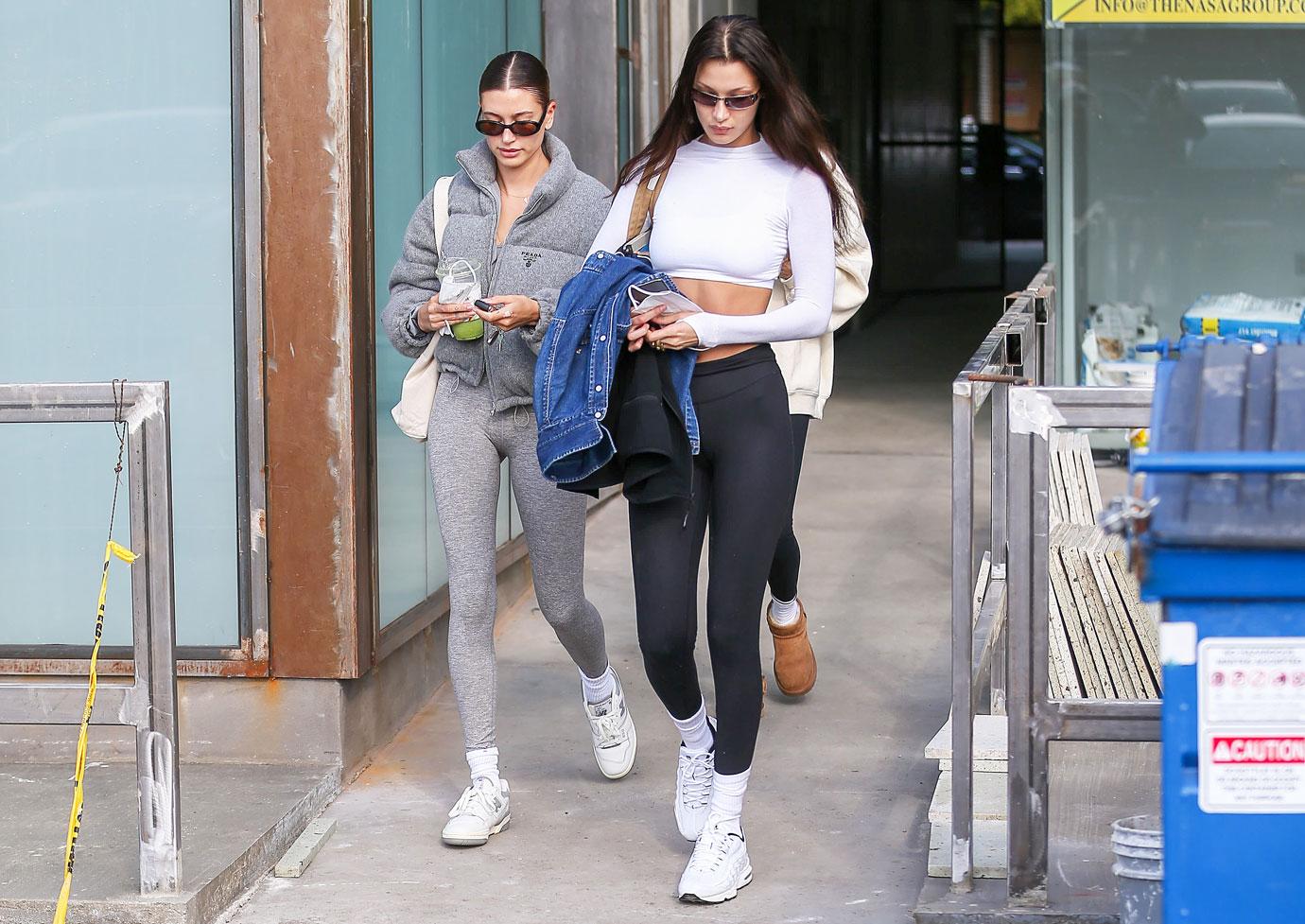 Hadid threw her jean jacket over her arm and let her long locks down as she walked out of the studio.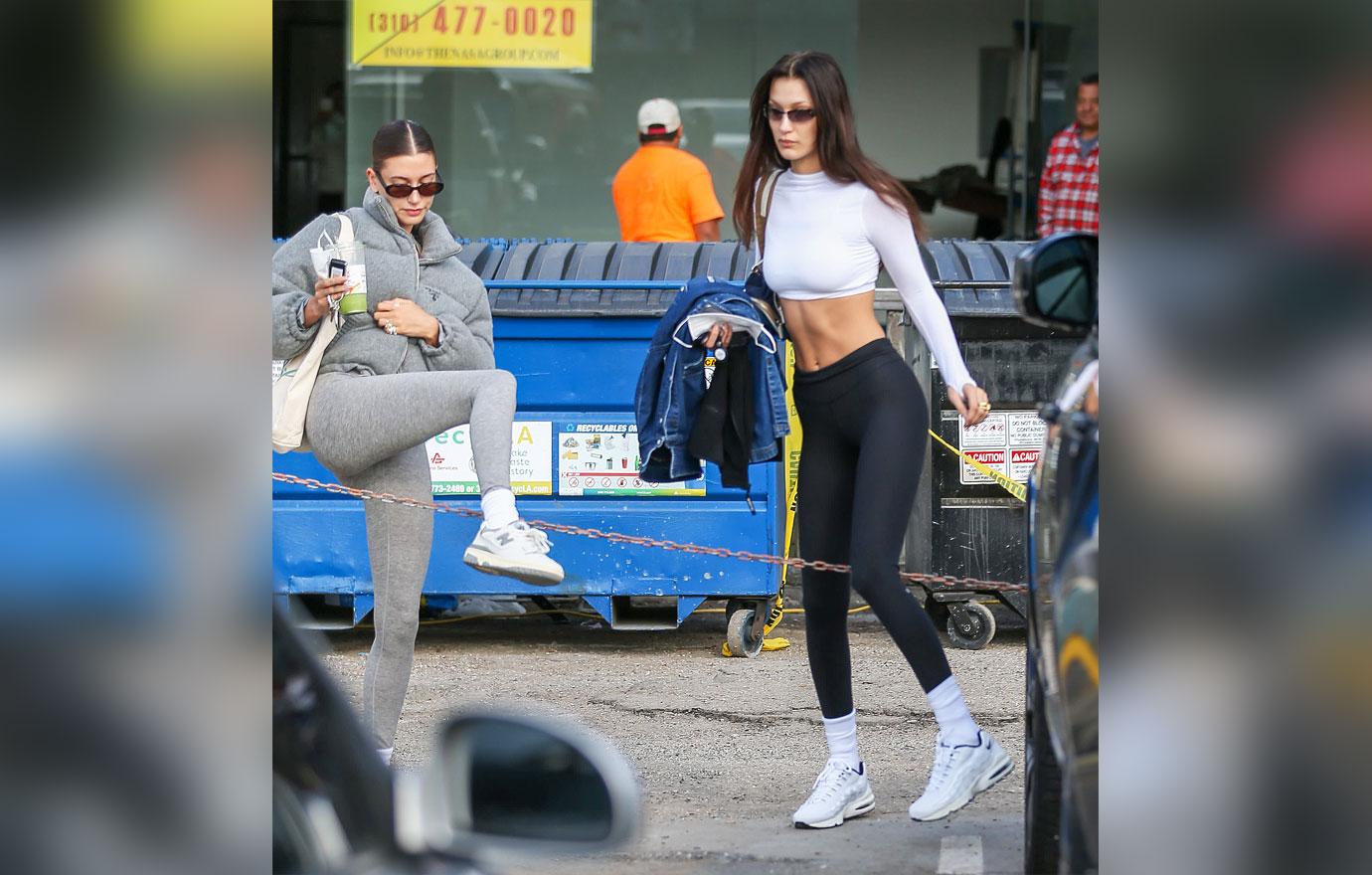 Hadid showed off her toned abs in a long-sleeve cropped workout top and mid-rise black leggings.