NEWS
Harvard Dentist's Takes On Ivy League Dental Education; Dr. Rami Albahri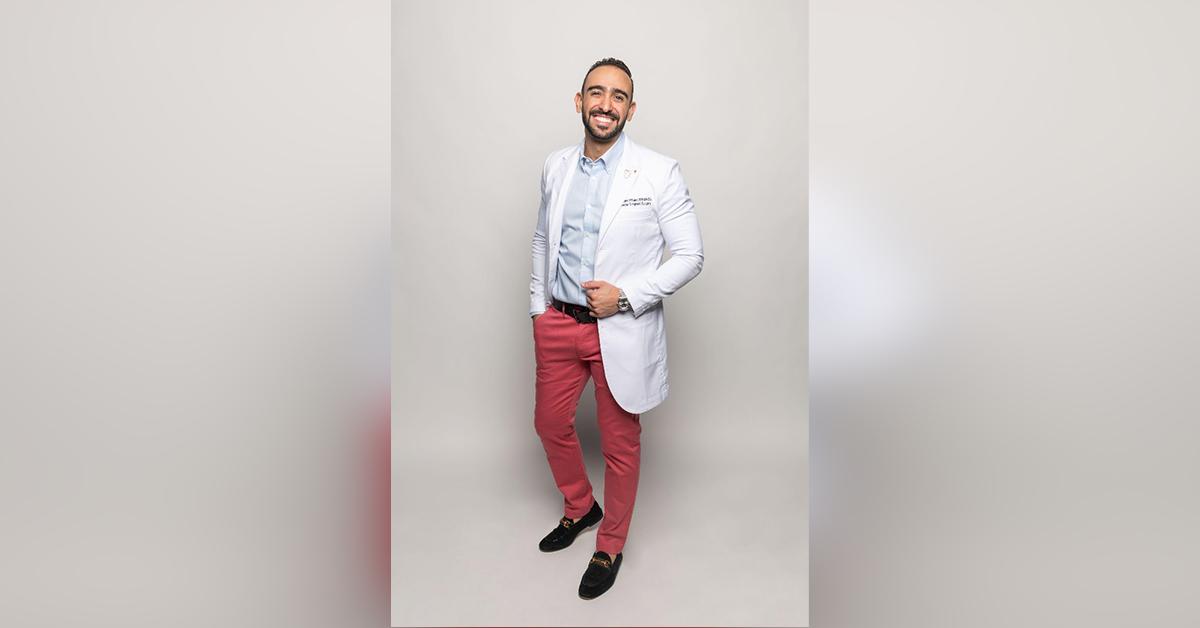 Ivy League dental education is renowned for its prestige and rigorous curriculum. However, what does it truly take to succeed in this competitive field? Dr. Rami Albahri, a Harvard-educated dentist, offers valuable insight on the challenges and rewards of pursuing dental education at an Ivy League institution.
In this exclusive interview, Dr. Albahri shares his personal experience of balancing a demanding course load with clinical practice, and provides tips for aspiring dentists on how to thrive in a challenging academic environment. He also delves into the current state of dental education and the future of the profession, and offers a unique perspective on the role of technology in dentistry.
As a Harvard-educated dentist, Dr. AlBahri is a testament to the excellence of Ivy League dental education. His insights offer valuable guidance for those considering a career in dentistry, and provide a glimpse into the challenges and rewards of pursuing dental education at the highest level.
Article continues below advertisement
OK! Magazine: What motivated you to pursue a career in dentistry, and specifically prosthodontics and Implant Surgery?
Dr. Albahri: Let's be honest, parents claim that they never pressure their kids into becoming doctors, lawyers or engineers but there are always subtle hints and nudges that push you in that direction and you tend to realise it later in life. My father is a dentist, and his father before him, so it seemed logical at that time to get into the field. However, having said that, retrospectively one of the biggest no-brainers was dentistry, harnessing my artistic creativity along with the love for science. The field of prosthodontics was my all time mentor, Dr. Leila Jahangiri during my time at New York University. She saw something in me that I did not see myself, and really took the time to guide me towards prosthodontics which holds two aspects, the creative mind along with the passion for surgery.
OK! Magazine: Can you describe your experience at New York University and Harvard School of Dental Medicine, and how those degrees shaped your career path?
Dr. Albahri: Come to think about it, the educational culture of those two schools were polar opposites. One was "let me show you how it is done" and the other "Look it up and let me know YOUR decision". Having said that, I always credit my career to New York University as they accepted me into their dental school and it was a privilege, so throughout my years at NYU I always felt grateful that they accepted me and wanted to prove to them that I was worthy of the NYU name. I ended up graduating top 5% in my class. Dr. Glenn Rochlen was another monumental person in my career and my life, who till this day, I seek his advice. Those two individuals, Dr. Jahangiri and Dr. Rochlen really shaped my career and future. Harvard University on the other hand has the educational philosophy of "problem-based learning" where I would be presented with cases and would need to figure it out myself before going to any faculty member. Dr. Jason D. Lee was another figure that shaped who I am as Surgical Prosthodontist, and to this day, I say, I wouldn't be the Prosthodontist I am today if it were not for him. In short what makes these elite universities are the people within them and the people you meet along the way that shaped the clinician, researcher and the director I am.
Article continues below advertisement
OK! Magazine: How do you stay up-to-date on the latest techniques and technologies in prosthodontics?
Dr. Albahri: I remember one of the first lectures at NYU, the first words from the professor was "I am here to teach you how to learn", initially I was confused, but as those words settled in, and understood the skills of dissecting and analysing publications to allow us to teach ourselves for the rest of our lives.
Being an NYU and Harvard Alumnus comes with some advantages with this regard, you get to network with individuals at the top of the field, and keep in touch and bounce ideas off of each other. On the other hand, we constantly do need to stay up to date with recent publications and technologies through journals, study clubs, university affiliations and conferences. All that taught all clinicians a lesson of humility in the vast ocean of knowledge, as Aristotle said, "The more you know, the more you know you don't know."
OK! Magazine: How did your specialty residency training in Prosthodontics at Harvard School of Dental Medicine impact your approach to patient care?
Dr. Albahri: My years at Harvard really made me an analyzer and a risk assessor, due to the type training acquired, bearing the responsibility to fabricate to research evidence-based treatments specific to your patients and implement it harnesses a unique skill that I utilize to this day with my patients and life. I try to see the potential risks of every treatment for that particular patient, as every patient has their set of priorities and goals, along with potential alternatives, back up plans and always planning for the future treatments.
Article continues below advertisement
OK! Magazine: Can you discuss your experience with implant surgery and facial esthetics, and what you find most rewarding about these areas of practice?
Dr. Albahri: We utilize dental implants when we have a non-restorable tooth or a missing tooth, and a dental implant holds the tooth in place. It only makes sense that the ideal person to surgically place a dental implant is one who understands where that tooth needs to be in a 3 dimensional space. This philosophy in prosthodontics is what made me so passionate about implant surgery. Furthermore, when some patients have no teeth, and we reconstruct and rehabilitate the dentition to provide a patient with a new smile, nothing can be more rewarding or fulfilling.
OK! Magazine: What advice do you have for aspiring dentists and prosthodontists?
Dr. Albahri: I'm sure you have noticed the trend of my responses to all these questions, it is always the people around you that propel you forward. I am forever grateful to the mentors that aided me throughout my education and still do in my career. My advice whether you are a student, a dentist or a specialist, is to find a mentor and a group of clinicians that are like-minded to push each other forward.
OK! Magazine: How do you see the field of prosthodontics evolving in the future, and how do you plan to stay at the forefront of these developments?
Dr. Albahri: The future of prosthodontics lies within technology and biomaterial fields which is why I have aligned myself with the people in those fields to research new concepts in Artificial Intelligence, 3D scanners utilizing ultrasound and 3D printing biomaterials.
In conclusion, Dr. Rami Albahri's insights on Ivy League dental education provide valuable perspective on the state of the field. His emphasis on the importance of hands-on training and real-world experience is crucial for preparing students for the realities of practicing dentistry. Additionally, his call for a more diverse and inclusive curriculum highlights the need for dental schools to adapt to the changing demographics of their patient populations.
Overall, Dr. Albahri's words serve as a reminder of the vital role that dental education plays in shaping the future of oral healthcare. It is important to listen to the voices of experienced practitioners like Dr. Albahri in order to continue to improve and evolve the field of dentistry. His contributions to the field are greatly appreciated and he is an inspiration to many future dental students. The dental community is fortunate to have such a dedicated and passionate professional among its ranks.
To learn more about Dr. Rami Albahri, here are his socials:
Instagram: https://www.instagram.com/albahri.dds/
Facebook: https://www.facebook.com/albahri.dental
Linkedin: https://www.linkedin.com/in/rami-albahri/?originalSubdomain=ae
Website: https://albahridental.com/