NEWS
How The Health Of Your Mouth Can Impact Whole Body, By UK's Leading Cosmetic Dentist, Sandra Garcia Martin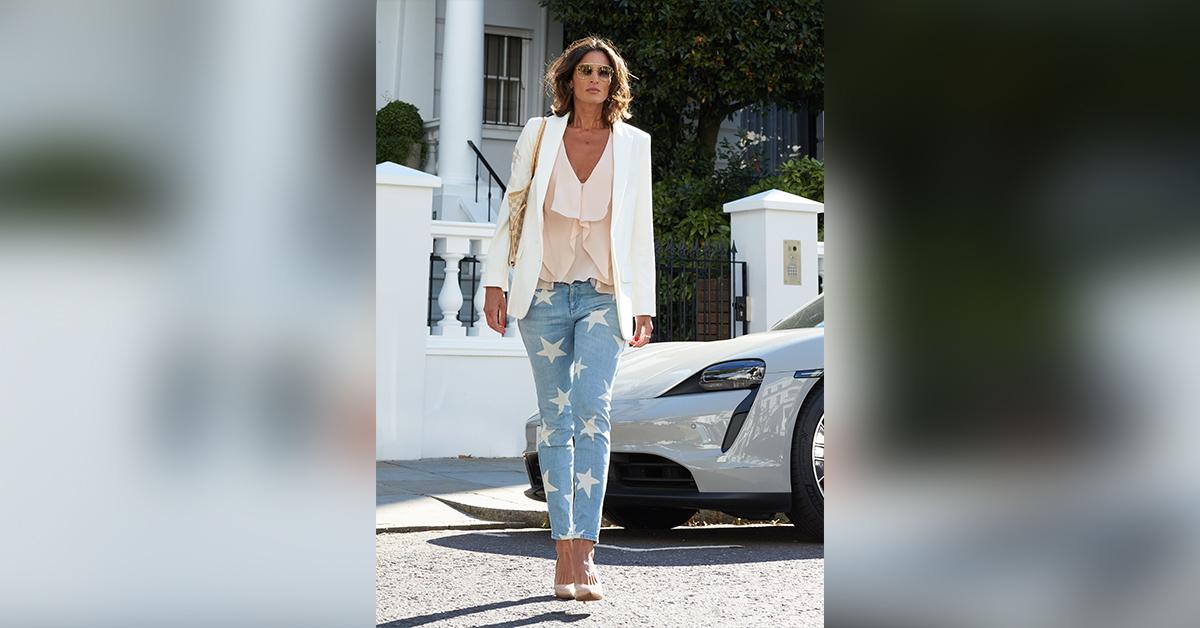 Although many people are concerned about their oral hygiene and want to keep their teeth all healthy and white, not many are aware of the full implication of poor oral health. According to Dr. Sandra Garcia Martin, the health of your mouth has a lot to do with what goes on in your body concerning your health.
Dr. Sandra Martin's job is to give people a great smile, no wonder she's known on her Instagram to handle as the doctor with a big smile. For her, fixing her patients' dental issues and gifting them with that terrific smile is a great reward she always looks forward to after every treatment.
In a recent interview, Martin notes that while people would spend a lot of time and attention caring for themselves, they often neglect an essential aspect: their dental health. The way to do this, says Dr. Sandra Martin, is not merely by going to a dentist once there's a problem. People ought to learn how to keep healthy through what they eat because the health of your mouth will have a far-reaching effect on your general well-being.
Article continues below advertisement
Based in London, Dr. Sandra Garcia Martin is one of the highly experienced cosmetic dentists making a difference in her career. Coming from a family of doctors, Martin got her dental degree at The University of Barcelona before moving on to the New York University (NYU), U.S., where she obtained two Master's degrees. After her studies, she moved to London, where she's practiced for the last 15 years and built her profile as a celebrity cosmetic dentist.
With many successful years behind her in cosmetic dentistry, Martin is concerned about empowerment and has since launched an initiative to provide helpful courses to educate dentists on the same principles and techniques that have placed her at the top. According to Dr. Martin, her course is designed to be flexible, so dentists can learn all they need from the comfort of their homes.
"I've done many courses my life," she points out, "and there wasn't a course for dentists that they could watch in their home and understand how to do things."
Furthermore, Martin notes that her course outline is comprehensive and detailed, covering everything that dentists need to know from the beginning of cosmetic dentistry to the end – patient consultation, photography, videography, and all the complications that come with it.
Aside from preparing high-end courses to help fellow dentists, Martin is also particular about women empowering women dentists to get ahead in the industry. As she says, women empowerment is an opportunity for women to come together and become better, as opposed to the 'anti-men' narrative that many women empowerment initiatives come with.
"The biggest thing is competing against each other," she explains. "We then undermine. I come from a family of powerful women. My mother was always empowering women around me. Whenever I heard women criticizing other women, I was shocked as I never had the critical inner voice inside me."
For Dr. Sandra Garcia Martin, life is an art, and it is beautiful, whichever way you look. And being true to her creative side has helped her to thrive as a cosmetic dentist.
"I'm a very creative person, and I love the art of being able to deliver a smile and design a smile," she says. "I've always been very creative with things; I've found my niche, and in designing smiles, I think I have a good eye for it."
Article continues below advertisement
Typically, most of Dr. Martin's clients come from Europe and worldwide, and she is always happy to leave a lasting smile on their faces. There can be no better reward for her than seeing a lovely smile delivered.
Originally from the Canary Islands, Spain, the highly trained dentist is one of the few dentists practicing the DSD (digital smile design) concept approach, a highly effective cosmetic procedure. The process of designing a smile involves a process of scanning and letting the patient know ahead of the surgery what the outcome is going to be like. This helps them decide if they like to follow through or not.
As Dr. Sandra Garcia Martin explained, DSD is 'being able to show a patient how they could potentially look' before the procedure is even performed on them.This technique is beneficial since a lot of patients get nervous and worry about how they will look right after the surgery.
Although she primarily works with many celebrities to give them a perfect smile that suits their public image, Dr. Sandra Garcia Martin says she will keep her cool when a popular image comes into her office for a consultation. More than who she's treating at any given time, her most important consideration is always to deliver a great smile at the end of the day, regardless of the caliber of the patient being treated. Martin says the emphasis is the result of the treatment.
"I want the best in their mouth," she states. "It's a costly profession; materials and labs are expensive. But doing things the right way and delivering the best I can."
Along with her love for art, music, and creativity, Dr. Sandra Martin is also in tune with her spirituality. She practices Naam yoga, which she describes as inspiring and mentally liberating, helping her feel better about herself.
And going into the future, Dr. Sandra Garcia Martin wraps her plan thus, and it's noble: "I would love to teach more and give back. I want to promote a holistic lifestyle within dentistry. I want to empower women."