NEWS
The Bear Roars: How David Capablanca Is Revolutionizing Short Selling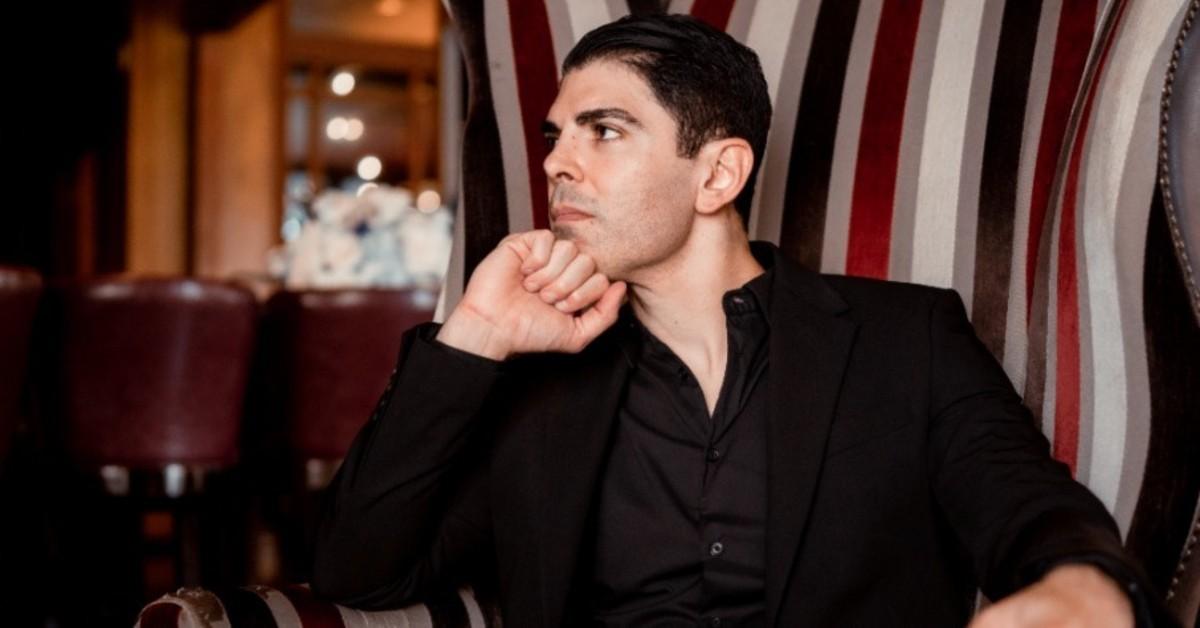 David Capablanca's path in short trading is anything but conventional. Leaving behind a promising career in architecture, he embarked on a journey fueled by unyielding determination and a relentless pursuit of mastery. Capablanca's approach has been marked by innovation, disciplined processes, and a creative mindset, from his early days of learning by immersion in seclusion to meeting up with industry experts and investigating fraudulent companies.
Before venturing into the world of short selling, Capablanca was building a career in architecture. He found it stifling.
"I went to the best school, did everything I was supposed to do, studied under the best architect, got all the good grades," he says. "And I was in hundreds of thousands of dollars of student debt with thousands of work hours away from getting a license, and unable to design anything I wanted because I had to work for someone else."
The step he took to break the many chains holding him down was to focus his energies on mastering the art of short selling, setting him on a unique path within the trading industry. Short selling is a sophisticated trading strategy that requires expertise, discipline, and the ability to navigate market volatility. In other words, not something that novice traders have in abundance.
Article continues below advertisement
That didn't stop David from going all in on becoming the best he could be at this particular part of the trading industry. Instead, he decided to compensate for the years of experience he lacked by total immersion in the material, putting social and even familial ties on hold while eating up every morsel of information he could find about short selling.
"I think at that time Harvard came out with a study that 97 or 98 percent of people fail in the first few months," David recalls. "So I looked for what they weren't doing, and they weren't burning their boats, so there's no way back. They weren't living in an office and studying 18 to 20 hours daily. So I went dark for three years on my social media."
It turned out that the dedication paid off. Amidst the chaos of the Covid pandemic, Capablanca found an opportunity. Leveraging his knowledge and insights, he made astute trades that yielded significant returns. While many struggled to navigate the volatile markets, Capablanca's disciplined approach and ability to identify potential pitfalls allowed him to capitalize on market fluctuations. These early successes not only bolstered his confidence but also served as a testament to the effectiveness of his strategies. He was convinced he'd find a way in. Now he knew he had done it.
Capablanca's commitment to uncovering fraudulent companies and manipulative practices is another defining aspect of his trading journey that sets him apart from the other traders. Not content with merely trading, he actively investigated and exposed deceptive entities. For example, during his time in Puerto Rico, where he volunteered to gather evidence and information on a fraudulent company, he demonstrated his dedication to rooting out deceit in the market.
Capablanca's in-depth research, meticulous analysis, and collaboration with renowned short-selling experts like White Diamond Research allowed him to expose fraudulent practices, earning him a reputation as a reliable source of information within the trading community.
At the heart of Capablanca's success lies a meticulous process. Drawing upon his architectural background, he compares his trading approach to a composer orchestrating a symphony.
Article continues below advertisement
Drawing on his creative and imaginative nature, Capablanca leverages the human brain's analytical capabilities to outsmart algorithms and identify trading opportunities. His innovative mindset allows him to approach trading with a fresh perspective, adapting to market trends and uncovering patterns others may overlook.
Capablanca recognizes the power of networking and continuous learning in propelling his growth as a trader. Through his podcast, the Friendly Bear, he connects with experienced traders, industry experts, and notable figures, fostering relationships that open doors and expand his knowledge base. His relentless pursuit of insights from different perspectives has allowed him to refine his strategies and gain a broader understanding of the trading world. Capablanca's dedication to constant improvement and his ability to leverage his network has been instrumental in his professional development.
Capablanca's unorthodox journey in short selling has set him apart as a trailblazer in the industry. With a focused set of criteria, comprehensive research, and quick decision-making, he executes trades precisely and efficiently. Capablanca's disciplined and detailed process has enabled him to maintain a remarkable win rate and consistently identify trading opportunities that align with his short-selling strategy.
Through his unwavering determination, meticulous research, disciplined processes, and creative mindset, he continues to redefine what it means to be a successful short seller. Capablanca's dedication to exposing fraud, networking, and continuous learning positions him at the forefront of the trading community, leaving a lasting impact on those who follow in his footsteps.