HEALTH
How Does CBD Help to Treat Epilepsy?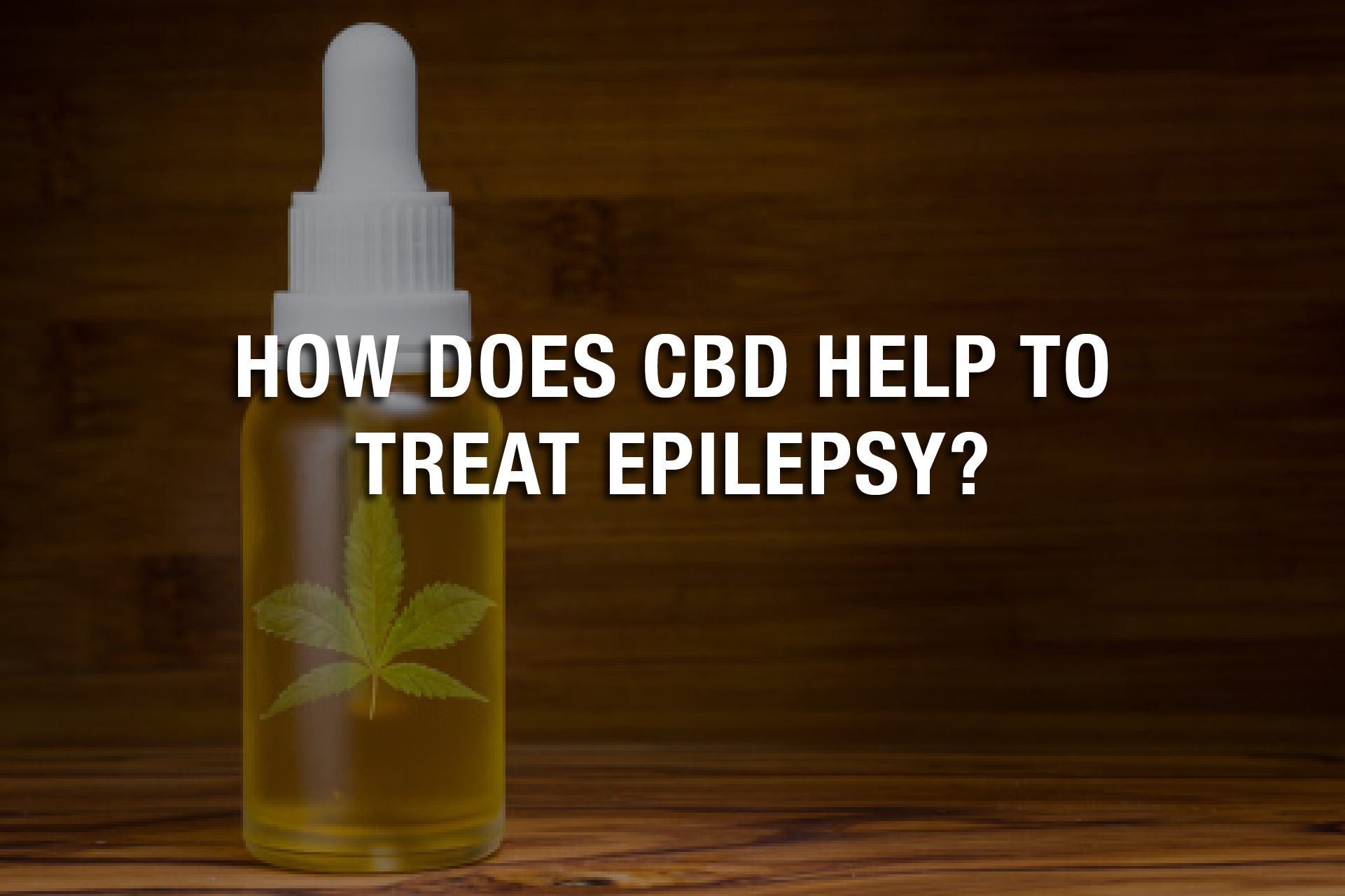 For the past couple of years, millions of people around the world have benefited from the use of cannabidiol CBD; an active cannabinoid compound present in the cannabis plant. This cannabinoid rose to popularity because of the wide range of therapeutic properties it possesses. It is proven to be very effective in treating many of the health problems that we face regularly. CBD is being used as a potential remedy for anxiety, depression, pain, arthritis, insomnia, migraine, skin problems, etc.
Many studies have shown that CBD has neuroprotective effects and may also help in the treatment of epilepsy. Several anecdotal records are also showing the benefits of using CBD for epilepsy. This chronic neurological disorder is characterized by recurrent seizures, which are the abnormal electrical activity that happens in your brain.
Article continues below advertisement
CBD for Seizures
Some of the recent studies are showing that the use of CBD could reduce the frequency and severity of seizures in people suffering from epilepsy. According to the Epilepsy Foundation, there is some evidence that suggests CBD as a potential remedy to control seizures in epilepsy patients. Due to the strict government regulations on cannabis, scientists are struggling to expand the effects of other cannabinoids in controlling seizures.
Related: Could CBD help you in the battle against social anxiety? Click here to learn more about CBD for anxiety and stress.
Can CBD Treat Epilepsy?
There are several studies going around the world that look into the effects of CBD in treating epilepsy. Most of these researches have shown positive results for the use of CBD in managing epilepsy. However, some studies also showed that a high intake of CBD causes some side effects. Currently, there is only one CBD-based medication that is approved by the Food and Drug Administration (FDA) for the treatment of epilepsy, which is called Epidiolex.
The FDA has approved the use of this new CBD-based drug for treating Dravet syndrome and Lennox-Gastaut syndrome; two rare forms of epilepsy that usually affect children above the age of 2. The CBD-based medication is also currently used for the treatment of tuberous sclerosis complex, which is another rare form of seizure condition that affects people.
Epidiolex is mainly prescribed for children and teenagers because they are more likely to be affected by these seizure conditions. One important thing you have to note is that even though Epidiolex is a CBD-based medication, store-bought CBD does not offer the exact effects of Epidiolex for the treatment of epilepsy. This is mainly because Epidiolex is made based on high manufacturing standards when compared to commercial CBD products. Also, it may contain other ingredients that could help in managing the seizures.
Recently, a study looked at the effects of store-bought CBD and a pharmaceutical-grade CBD on people suffering from epilepsy. The study pointed out the potential risks and side effects of using store-bought CBD over pharmaceutical-grade CBD for treating epilepsy. A 70% increase in the seizure activity was observed in people who took store-bought CBD. A 39% decrease in the seizure activity was observed in people who took pharmaceutical-grade CBD.
Article continues below advertisement
Is It Safe To Give CBD For Children?
If the scientific evidence is to be believed, CBD may be beneficial for children who are suffering from epilepsy and not responding well to conventional epilepsy treatments. As said earlier, the FDA has recently approved for treating Lenox-Gastaut syndrome and Dravet syndrome. Both these rare forms of epilepsy usually affect people who are over the age of 2. It has proved that a CBD-enriched herbal extract can effectively reduce the seizure frequency in children who do not respond well to the traditional treatment methods.
Related: Are you suffering from depression? CBD could help. Click here to learn more about the best CBD products to fight depression.
Is It Safe To Use CBD For Epilepsy?
The answer to that question is a little bit complicated. Is CBD an effective treatment option for epilepsy? The studies are showing positive results. However, these studies also show some risks of taking CBD for the treatment of epilepsy. Some test subjects also experienced increased seizure activity after taking CBD.
A study conducted in 2020 showed that using store-bought CBD for controlling seizure may increase seizure activity by 70%. You should also note that some participants have experienced side effects like diarrhea, vomiting fatigue, loss of appetite, fever, etc. during the clinical trials conducted on Epidiolex. In addition, a change in liver function was also observed in some of the test subjects.
Final Thoughts
CBD is currently used by millions of people around the world. If you are planning to use CBD for treating your health problems, make sure that you use CBD products that are of the highest quality. When you buy a CBD product, read the label, and ensure that it is THC-free or the THC content in the product is less than 0.3%. Make sure to read the list of ingredients and ensure that there are no chemical or artificial ingredients in the product, that can lead to undesirable effects.