NEWS
How to Receive Constructive Criticism in a Professional Way and Use It to Grow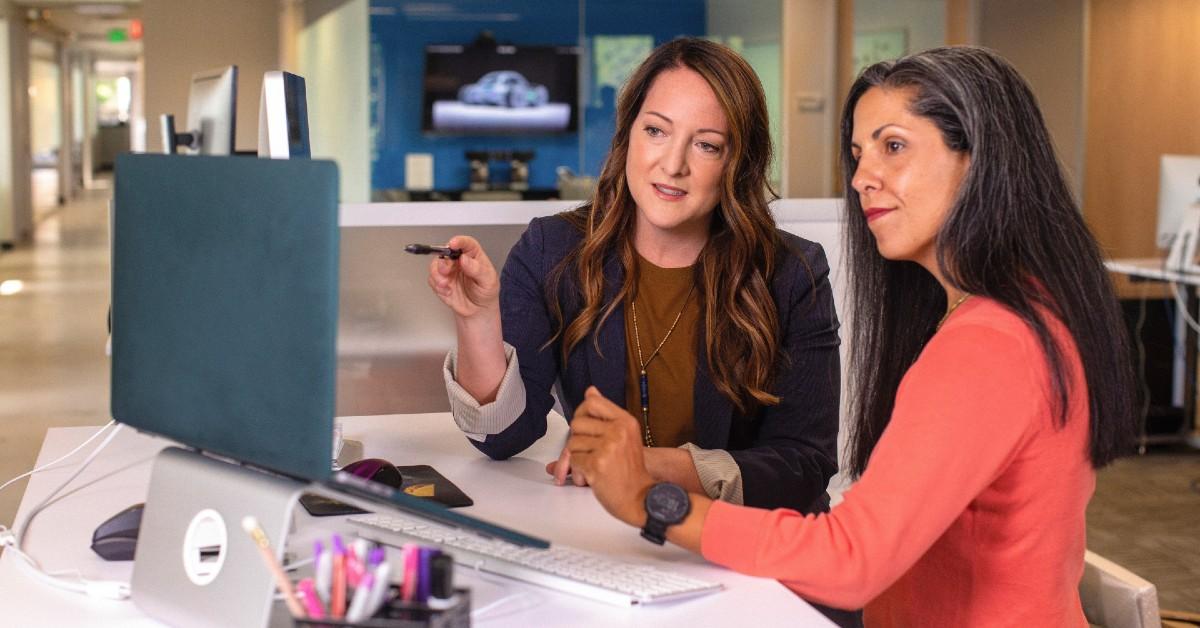 Someone's ability to receive feedback says a lot about them as a person and as a professional. Unless you're doing an impression of a pro wrestler from the 90s, arrogance and ignorance will get you nowhere in the business world.
Constructive criticism is part of working life, whether you're a carpenter, coder, or carnival barker. The challenge comes with receiving this feedback, reflecting on it intelligently, and turning it into fuel to propel your projects and career forward.
Let's talk about constructive criticism and how business pros use it to grow.
Article continues below advertisement
Seek Out Feedback from the Start
When entering a workplace for the first time, set a precedent that you want to hear and encourage feedback from others. This will help others feel comfortable offering feedback and prevent unnecessary tensions from rising over time.
"Strive to be the person at work who embraces feedback and doesn't seem above critique," said Brianna Bitton, Co-Founder of O Positiv. "This will instantly make you more likable, and managers will feel comfortable being direct in conversation. It makes their job easier, which can pay off for you in many ways."
The best time to ask for feedback is after doing a task for the first time or finishing a project, but any time is better than never.
Isolate the Constructive Part of Criticism
Not all critiques are going to be framed in a gentle or pleasant way, especially in a high-octane workplace with a lot on the line. Learn to pinpoint the constructive parts of criticism and try to separate personal or emotional elements from the situation.
"Situations can get tense at work, and there may be tempers or weird passive aggression when feedback is dished out," said Asker A Ahmed, Director ofiProcess Global Research. "Some people are empathetic and take things very personally, but this isn't the way to handle feedback at work. Pinpoint the core of the criticism and weed out the rest of the details to make sense of it all."
Everyone will deal with some degree of disrespect at work, but if it's too much to handle, it might not be the best workplace for you.
Article continues below advertisement
Respond With Acknowledgement and Appreciation
Before you even think about incorporating feedback, be sure to acknowledge the situation with the person providing the feedback and show them some appreciation, too. This is not only the mature way to handle a conversation, but it makes the other person feel respected and offers some closure for you both.
"Don't just nod and move when receiving feedback since this makes it look like you don't care," said Patricio Paucar, Co-Founder and Chief Customer Officer of Navi. "Instead, take a second to process what was said, commit it to memory, and confirm with the other person exactly what's expected of you moving forward. It's a dialogue, and you might need to dig to figure out what needs to happen next."
This approach will diffuse tensions and help the other person know you mean business rather than shrugging off the critique.
Set a Plan to Improve
Once you've understood your mistake and smoothed things over with your manager or coworker, it's time to take matters into your own hands. Create an actionable plan that will help you improve your performance or fix any lingering issues addressed in the conversation.
"If you've been struggling with deadlines or time management, you may need to eliminate distractions or make certain sacrifices to prioritize work," said Sara Aalshamsi, Founder and CEO of Big Heart Toys. "If you're working on interpersonal communication, try to be more patient or communicate more with others, even when it feels unnatural. If you're honest about what needs to change, you'll be more likely to incorporate feedback instead of dodging the issues."
Acknowledging your own weaknesses is one of the harder things to do in life, but it will pay off in the professional world and beyond.
Article continues below advertisement
Stay Accountable With Others
Improvements won't happen overnight, even if you fully commit to the process. The way to ensure success over the long haul is to stay accountable to others and make sure you're on the right track each day.
"It's fine to ask coworkers for their opinions on your work or get pointers during the day, especially if you're openly working on improving," said Anthony Siskos, COO of 10PM Curfew. "Nobody is expected to make a 180-degree turnaround instantly, and it's never a solo effort. The more accountable you are with others, the more respect you earn, and people will show more patience toward you as well."
As a bonus benefit, coworkers will reflect on their own performance while helping you get better, which contributes to a positive cycle for all.
Don't Hold a Grudge
Holding a grudge against those who offer constructive criticism is a sure way to put an e-brake on your progress at work. There's no reason to harbor bad emotions after you've been given feedback, so do your best to let go and only hold onto the useful information you take away from the interaction.
"If you find yourself thinking about a conversation over and over, that's a sign you haven't processed it properly," said Saad Alam, CEO and Co-Founder of Hone Health. "It takes a level of psychological strength to move on from a negative experience and turn it into a positive. This requires some willpower at first, but the best way to overcome a grudge is to implement the changes and get better."
Nobody benefits from a grudge, so let it go as soon as possible and move on to bigger and better things.
Article continues below advertisement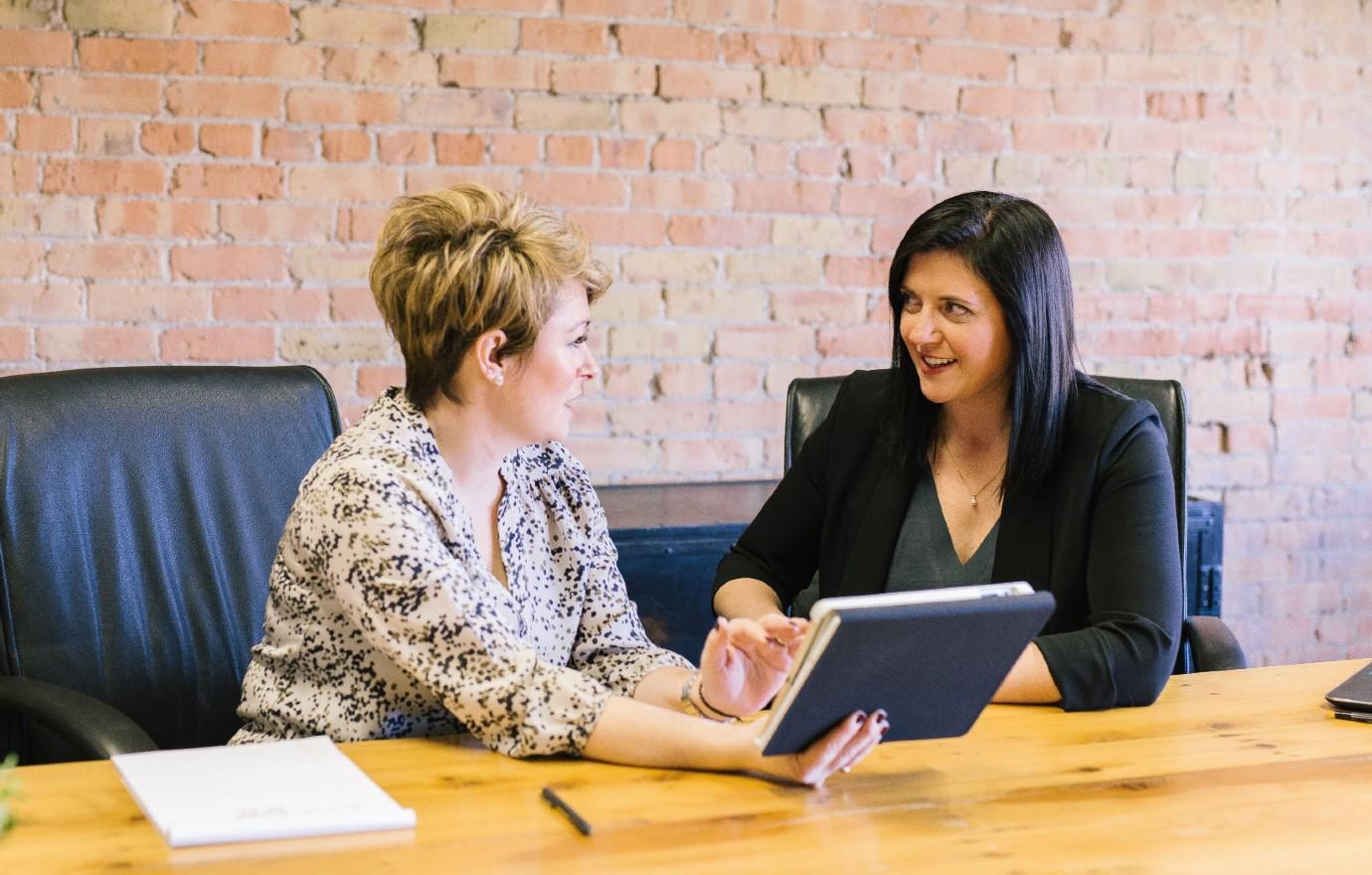 After a few weeks of receiving feedback, you'll want to check back in with the person who offered it and see where you stand. If you've been holding up your end of the bargain, it should be an easy conversation since you've made progress.
"Don't shy away from following up with supervisors once you've been on the path to improvement," said Stephanie Venn-Watson, CEO of Fatty15. "They'll see this initiative as a good thing and a sign you've been making an effort. In fact, the worst thing you can do is dodge them and pretend like nothing happened, so be upfront and keep the dialogue going."
There's a limit, of course, to how much feedback you can expect from a supervisor or manager. Respect their space and use your best judgment.
Article continues below advertisement
Go Above and Beyond
Receiving constructive criticism is a chance to improve on your foundations and shine like never before. Take this opportunity to look at other aspects of your professional life and see where other improvements might be made.
"You can take feedback from one area and apply it to others since everything at work is interconnected," said Max Schwartzapfel, CMO of Fighting For You. "Nobody works in a silo, and there's always something you can sharpen or refine. The goal is to be more conscientious and focused on all aspects of work, from your craft or trade to interpersonal communications and general morale."
Remember that your biggest critic is yourself, so get comfortable with reflecting on your own performance each day and setting the bar higher.
Create Weekly or Monthly Reminders
This may sound familiar: you've taken the feedback and made the changes, but old habits start creeping back in, and you make another mistake. To prevent this from happening, set reminders for yourself and reinforce those positive behaviors in a sustainable way.
"You can use journaling, sticky notes, voice notes, or digital alerts to stay on top of work tasks that seem to slip away," said Marcus Hutsen, Business Development Manager at Patriot Coolers. "Using these tools is part of becoming a better person and a more competent professional, so use every technique available to your advantage."
We are creatures of habit, so the more you can remind yourself to stick to the program, the better.
Article continues below advertisement
Set Examples for Teammates and Newcomers
They say the highest form of learning is to teach others what you've learned. This is true in school, in art, and in the workplace. As you incorporate feedback from others, don't be afraid to help newer coworkers and teammates who may be struggling. This is how the best teams operate and how great things are accomplished.
"We usually recognize others making mistakes because we've made them before, so it's okay to lend a helping hand now and then," said Ryan Rottman, Co-Founder and CEO of OSDB. "This proves that you've internalized the most important lessons, and you have the confidence to share them with others."
Giving feedback is a challenge in itself, of course. Only offer advice when appropriate or when asked. Other professionals will appreciate it, and you'll set a good example for the team.
Make the Most of Criticism and Feedback
Constructive criticism can be hard to handle, especially in tense work environments. However, nobody is perfect, and learning from mistakes is part of professional development.
See feedback as an opportunity to improve and set the tone for others to follow suit, and everyone wins.