NEWS
Inside Dolly Parton's Private World: Her Bizarre Habits Revealed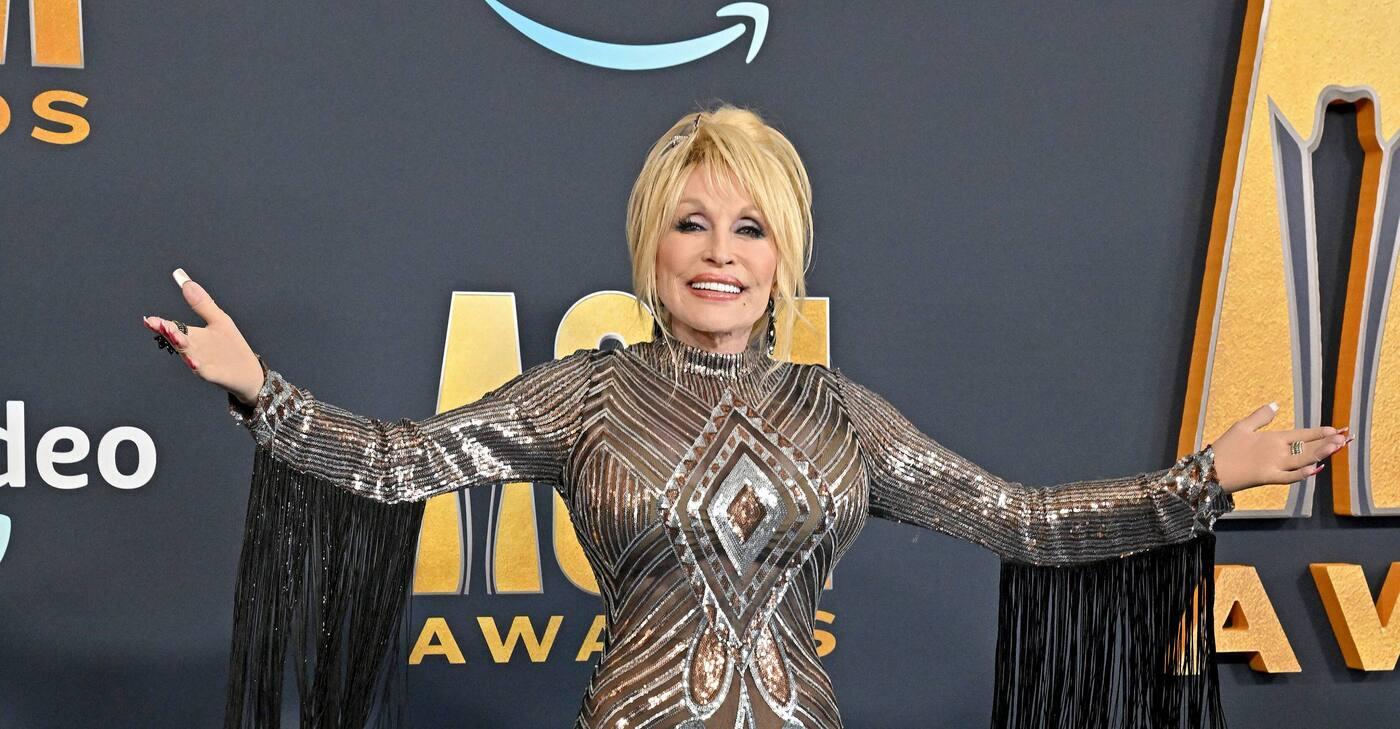 At 77, Dolly Parton is a global superstar with a $400 million fortune, but she didn't reach that level of success working "9 to 5" — the country legend starts her day at 3 a.m. and then charges her way through the hours with a bizarre set of habits that are as unique as she is!
"I don't need a whole lot of sleep," said Parton, whose hit songs include "Jolene," "Here You Come Again" and "Islands in the Stream." "I go to bed pretty early, but even if I've been up late — it's just kind of like a little clock inside of me that says it's 3 o'clock! But I'm up and down all night. If I wake up and I'm pretty well awake, I think, 'I've got so much to do, I'll get up.' I do some of my best work there, but I get enough sleep. I don't require as much sleep as a lot of other people do. That's kind of a Parton family trait. Five hours is enough."
Article continues below advertisement
Before her feet even hit the floor, though, she talks to God. "Every single day, before I do anything, I wake up and I thank God for the night and ask him to bless the day and to bring all the right things," she explained. "All the wrong people out of my life, and bring all the right stuff in. And just to guide me, lead me. And I always pray that he'll let me uplift mankind and glorify him."
Then she gets up and hits the ground running. "I do some of my best spiritual work, some of my best writing and some of my best business work — letters that I'm writing or whatever — between 3 a.m. and 7 a.m. I get more work done during that little period of time when the world is calm, energies are down, and I just feel like a farmer," revealed Parton. "I think God is a farmer. He's getting out and he's throwing down all these little nuggets of corn. … They say the early bird gets the worm. Well, they also get a lot of good ideas too."
Parton said that even though she begins her mornings before dawn, she still goes through a skin care routine before putting on a full face of makeup. "I don't do any big rituals with my skin or anything. I don't think you have to pay a ton of money to have good products," she said. "Most of the products that cost less are just as good, and sometimes better than the ones that cost a fortune. I don't buy for fame. I just buy the ones that work for me."
She attributes her stunningly youthful complexion to her inability to get a tan when she was younger. "I never got out in the sun," said Parton. "I don't have a lot of the same problems that women my age do 'cause I never baked myself in the sun. I would have if I'd been able to tan but I couldn't, so now I'm glad!"
Article continues below advertisement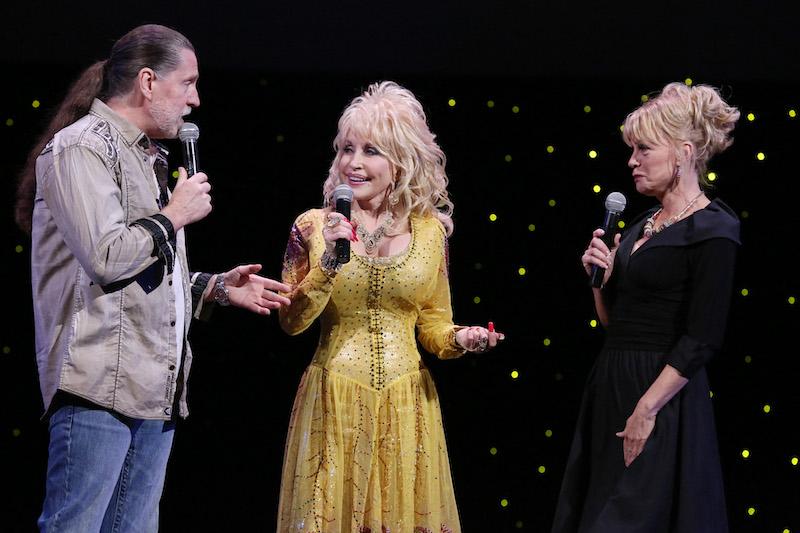 After that, she moves on to fix her face and perfect hair. "I have to always stay ready — street ready, I always say," said the star, who's won 11 Grammy Awards and been nominated 51 times. "I have to keep my makeup on and keep my hair done."
She jokes that if she's caught in a natural disaster, she's not going to go through it without makeup. "If it's going to earthquake, we get an earthquake, I'm not running in the street looking bad. I have to be ambulance-ready at all times, if I get sick or something."
Article continues below advertisement
When her husband, Carl Dean, gets up, she hops into the kitchen and makes him breakfast, which is usually "sausage patties, and I bake some biscuits, and I make some milk gravy. He likes that once in a while. Now, I can't eat like that all the time, but I enjoy eating it when I do."
During the day, Dolly typically follows a low-carbohydrate diet. She eats a lot of egg salad on toast with tomatoes or sometimes dives into a bagel with cream cheese, cucumbers and tomatoes. When she wants to indulge, she goes for a pan of cornbread, a baked potato and a big salad drenched in ranch dressing. She likes to make her own recipe for chicken and dumplings or roast pork with green beans and fried okra. Her favorite dessert is a rich banana pudding.
Article continues below advertisement
On a "cheat" day, she and Dean love tacos from Taco Bell!
While the rest of the world wakes up, she starts doing business from her home office if she's not making an appearance or on tour. And in a bizarre twist, the country queen doesn't use a phone to communicate — you can reach her by fax machine only! Pal Reba McEntire said, "That's the only way I know to get ahold of her. I even asked Kenny Rogers one time. I said, 'Do you have Dolly's cell number?' He said, 'No. You fax her."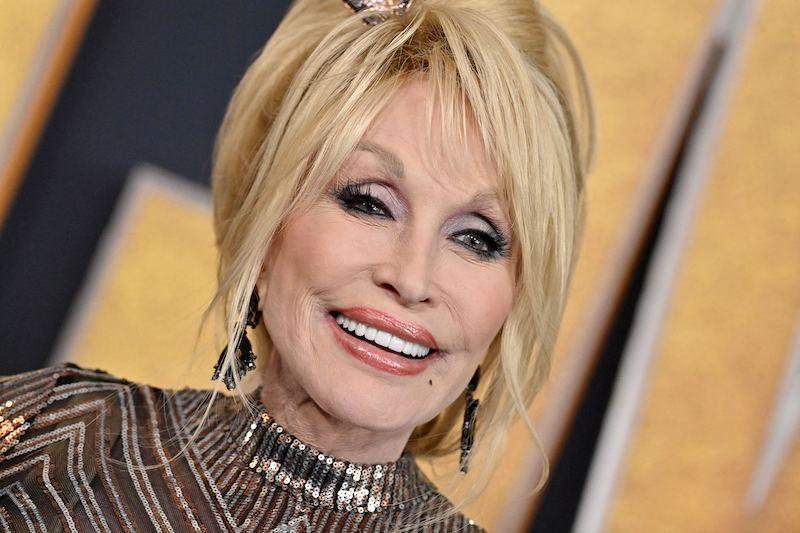 Article continues below advertisement
Never miss a story — sign up for the OK! newsletter to stay up-to-date on the best of what OK! has to offer. It's gossip too good to wait for!
Article continues below advertisement
Miley Cyrus, her goddaughter, laughed, "She does a fax, and someone scans a fax and puts it into a text and sends it to me. It's great because she takes the time to write and sign everything. She has a phone, she just doesn't use it. She also made me a demo one time where she talks about being super high-tech. But it was all through a cassette, which she then voice memo'd onto a flip phone, which someone then put onto the iPhone, which then got sent to me."
Sometimes she visits Dollywood — her amusement park in Pigeon Forge, Tenn. — where she likes to ride around in a golf cart to oversee things, but she's too scared to go on the rides! If she wants to get away from everything, she and Dean go fishing in a stream on their property. And she takes their catches home and cleans them herself! But she makes sure she's always moving. Whether it's in the recording studio — she released her 48th solo studio album, Run, Rose, Run, in 2022 — or handling the long, long list of invitations and folks who want to speak to her, there's no time to waste in Parton's days. She's also has many charity organizations, literacy campaigns, medical research to look into, and lots and lots of friends to keep up with. Although Parton reaches into every aspect of people's lives through music, film, entertainment or her generosity, she stays humble about it. "I know it's a lot of Dolly," she laughed. "I'm about to puke myself!"