Inside Sandra Bullock's Sheer Happiness: 'Not A Day Goes By That She Doesn't Appreciate What She Has'
She's one of the most beloved stars in Hollywood. But those who know Sandra Bullock best admit that there's more to the A-lister than meets the eye.
Article continues below advertisement
"She's always been referred to as 'America's sweetheart,' but it's her resilience that makes her so unique," says an OK! source. "Sandra is a tough cookie."
That's an understatement. From a near-fatal plane crash to a gut-wrenching divorce, the actress — who turns 57 on July 26 — has been through it all. "She's taken a few hits along the way. But the thing about Sandra is that she always gets back up again. That's one of the many reasons so many people admire her," the source tells OK!. "And it's made her stronger as a person."
Article continues below advertisement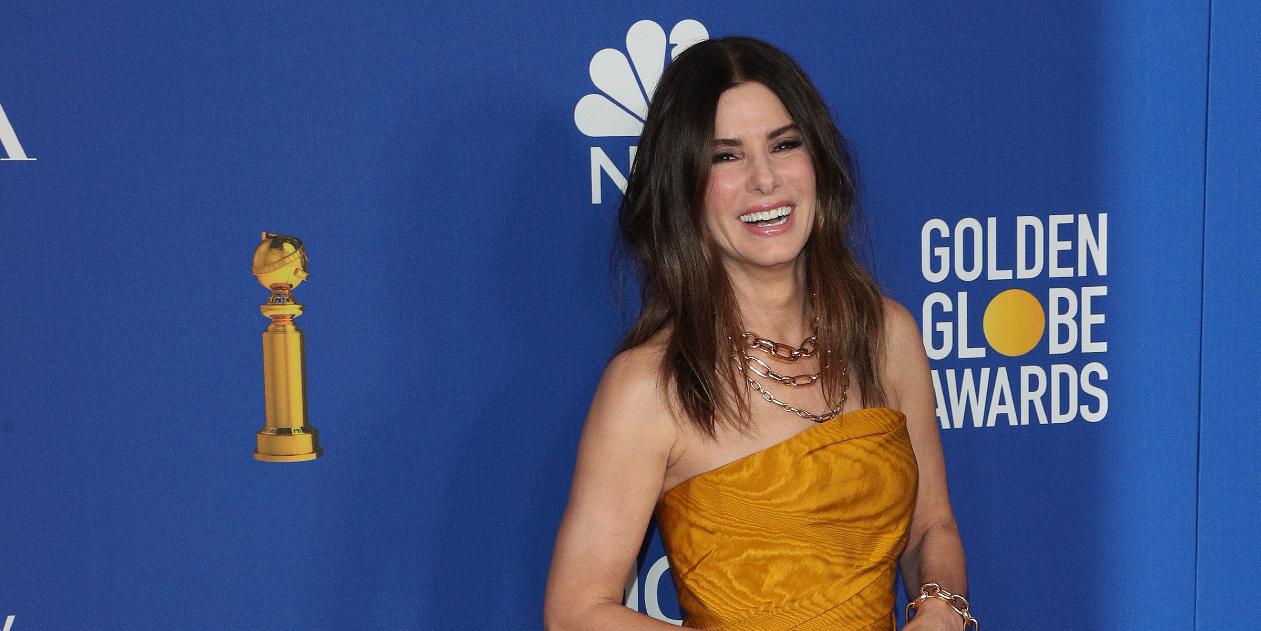 One of Bullock's first life-changing moments came in late 2000, when the plane she was traveling in with Bob Schneider and two other crew members crash-landed in snowy Jackson Hole, Wyo. "It could've easily ended in tragedy," says the source. "The aircraft was wrecked, but Sandra and everyone else walked away unharmed."
Article continues below advertisement
The terrifying accident still haunts the star, adds the source: "There's not a day that goes by that she doesn't appreciate what she has."
Article continues below advertisement
Bullock went on to find great personal and professional success, marrying Monster Garage alum Jesse James, 52, and winning an Oscar for her role in The Blind Side in 2010. But months later, Bullock's life came to a screeching halt when she filed for divorce from James after five years of marriage following reports he had cheated on her with multiple women.
"It was one of the scariest and loneliest times of her life," recalls the source. "Sandra wanted to disappear."
Article continues below advertisement
But she couldn't. The actress had secretly been in the process of adopting a baby boy (Louis, now 11). "She knew she needed to be there for her child," says the source, explaining that the newborn had begun living with her that January.
"Sandra and Jesse started the adoption process together, but when she found out about his double life, she scooped up her little boy, got her things and walked out," the source continues. "She was afraid Jesse might try for custody of Louis and was prepared for a battle."
Article continues below advertisement
Luckily, James backed down quietly. Bullock finalized Louis' adoption as a single mom — without the fight she was dreading. Adds the source, "She hasn't spoken to Jesse in years, but she's done holding a grudge. She's let go of the past and moved on."
In 2015, Bullock adopted her second child, a daughter named Laila, now 9, who had been living in foster care.
Article continues below advertisement
"Friends will tell you that motherhood changed her life," shares the source. "Sandra feels fulfilled and finds every day new and exciting." In addition to helping Louis and Laila with their homework, fixing them snacks and playing games, Bullock makes it a point to talk openly with her kids about what's going on in the world.
Article continues below advertisement
"She believes that being honest and forthright will make them kind and confident," explains the source. "And her way is working because they are strong and caring individuals."
But Bullock doesn't do it on her own. For the last six years, she's had photographer boyfriend Bryan Randall, 55, by her side.
Article continues below advertisement
"Bryan is a wonderful father figure. He's so patient and kind with Louis and Laila and always helps with whatever they need — even when he's tired," gushes the source, noting that Bullock is totally comfortable leaving Randall with the kids while she needs to go to work on location. "She feels so lucky to have him in her life."
While the two have always appeared to swear off marriage, it seems their feelings recently changed. "They're talking about tying the knot either later this summer or this fall, maybe in Austin where she has property," spills the source, adding that Louis and Laila are eager for them to become husband and wife.
"The kids have an innate sense of how things should be and, as Sandra has learned, they're usually right," the source continues. "At the end of the day, Sandra feels like she's faced her demons and is ready for her next chapter. She loves Bryan and can't imagine life without him."