NEWS
The Inside Scoop Of A First-Class Honeymoon Adventure Booked By Scoobie Da Jeweler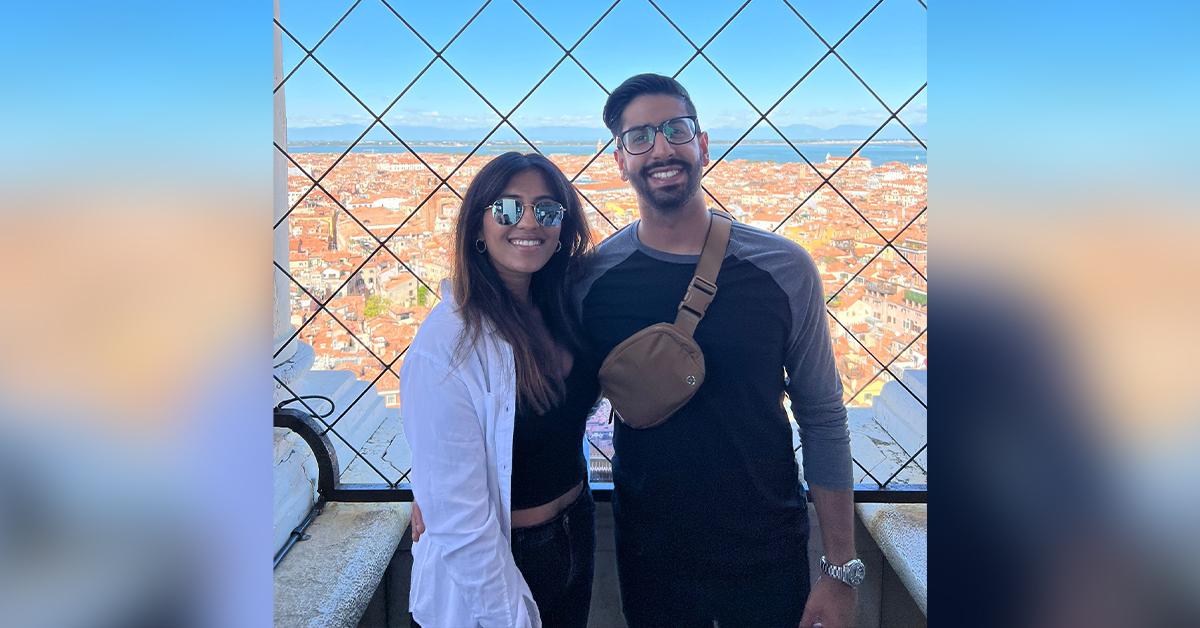 Scoobie Da Jeweler, the renowned jewelry designer, recently embarked on a first-class honeymoon adventure to Italy, and the experience has left him with a newfound appreciation for luxury travel.
Scoobie, known for his impeccable craftsmanship and high-end jewelry designs, decided to treat himself and his newly-wed wife to a luxurious honeymoon experience in Italy. The couple was able to immerse themselves in the beauty and history of the country while enjoying all the comforts of first-class travel.
Article continues below advertisement
"The experience was amazing," said Scoobie. "I watched all of the 007 movies in chronological order because it was a whole different vibe." The couple could sit back and relax in their first-class seats, watching classic James Bond films and taking in the beauty of Italy from above.
In addition to his honeymoon adventure, Scoobie also has a wild and exciting plan for the near future. Despite his love for travel and adventure, Scoobie has a unique goal in mind. "I want to be a stay-at-home dad," he said with a laugh. "Which is funny and wild because I travel so much for work."
Scoobie's honeymoon adventure is a testament to his appreciation for life's little luxuries and his desire to live life to the fullest. Whether creating beautiful jewelry, traveling the world, or spending time with his family, Scoobie Da Jeweler is a true adventurer at heart.
Scoobie has had an inspiring journey to get to where he is today. Despite facing numerous setbacks and struggles, Scoobie was able to overcome them all with sheer determination and a drive to succeed.
Article continues below advertisement
Scoobie's journey to success began during the COVID-19 pandemic when he was working long hours at a software company. Despite his hard work, he was not satisfied with his job and the pay cuts that came with it.
One day, while working from his parents' house, Scoobie realized that he was skipping meals, missing out on family time, and neglecting other important aspects of his life. He realized that if he was going to be putting in so much time and effort, he should be doing it for himself. With this realization, Scoobie decided to focus on his eBay company, which he had started with his dad in 2008.
Scoobie took the leap of faith and quit his 9-5 job on July 11, 2020. He dedicated himself to learning about the jewelry business and growing his following on Instagram. He watched all of Gary Vaynerchuk's daily vlogs and was inspired to work harder and reach for greater heights.
Scoobie's hard work paid off on October 20, when he reached his first 10,000 followers on Instagram. Ever since then, he has been dedicated to growing his jewelry business and achieving greater success. Scoobie Da Jeweler's journey shows that with determination, hard work, and a passion for what you do, you can achieve great things and reward yourself too.