Tom Cruise's Exes Nicole Kidman & Katie Holmes Share A Secret Friendship: 'They Have Each Other's Backs'
Article continues below advertisement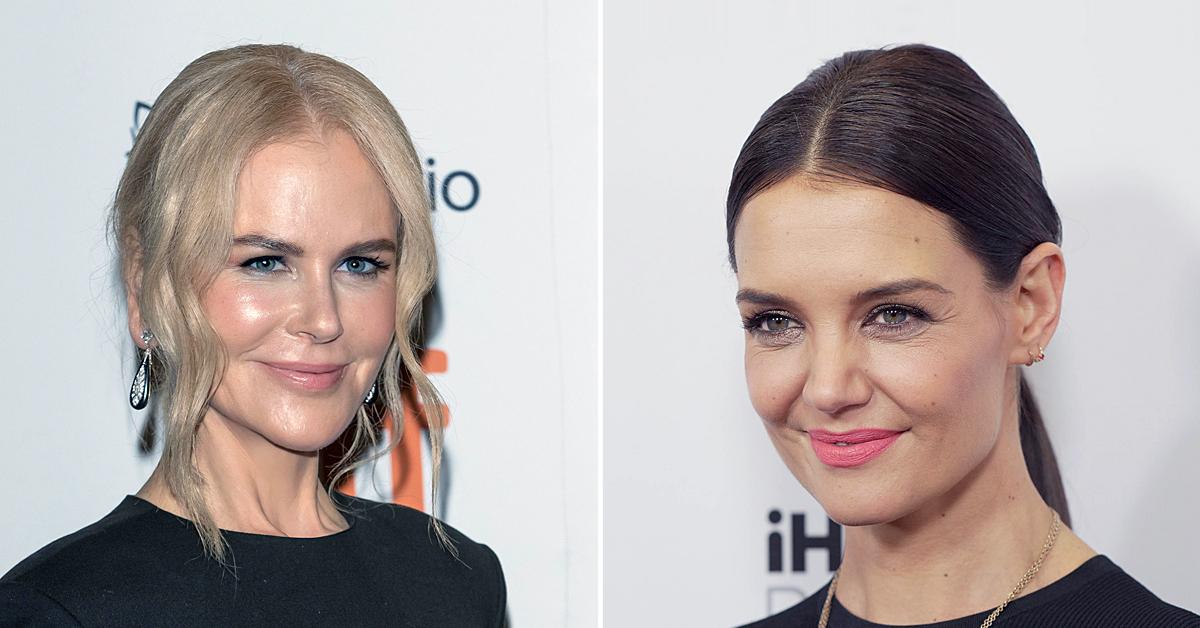 "They shared a very unique experience," a source tells OK!. "Nicole knew firsthand how difficult it was to walk away from Tom and the stress that comes with being married to such a huge star."
Article continues below advertisement
Article continues below advertisement
Following his marriage to Kidman — and after a three-year relationship with Penelope Cruz — Cruise wed the Dawson's Creek alum, 42, in 2006 — just months after they welcomed daughter Suri. They announced they were splitting up in 2012.
Holmes and Kidman — who also shares Sunday, 13, and Faith, 10, with husband Keith Urban — could also relate over their decisions to reject Scientology. "Nicole finally felt free to say her piece," the source shares with OK!. "She grew a lot in the years since her split from Tom and was no longer afraid of being silenced by the church."
Article continues below advertisement
In 2018, Kidman spoke out about Isabella and Connor's decision to follow in their father's footsteps by joining the controversial church. "They are adults. They are able to make their own decisions," Kidman told Who magazine, per Hollywood Reporter. "They have made choices to be Scientologists and as a mother, it's my job to love them."
Article continues below advertisement
(For her part, Holmes has opted to remain tight-lipped on the religious movement. However, ex-Scientologist Leah Remini offered up some insight in August 2020, when she told New York Post: "I knew Katie when she was in [Scientology] and she seemed very indoctrinated into Tom's world, but as time went on, I understood why she did what she did to protect her daughter.")
Following Holmes' split with Cruise, the source tells OK! that the women spoke a number of times — and Nicole's advice for Katie was to hang in there: "She would tell her that everything was going to be OK and congratulated her on taking such a brave step."
Article continues below advertisement
The Secret: Dare To Dream actress appreciated the support. "She has a lot of respect for Nicole as one of the best actresses of her generation and also as a compassionate and impressive human being," dishes the source.
Despite the distance — Kidman resides in Nashville, while Holmes calls the Big Apple home — the two remain fans of each other. "They may not hang out together," adds the source, "but they have each other's backs."