HEALTH
Is CBD Helpful In Treating Insomnia?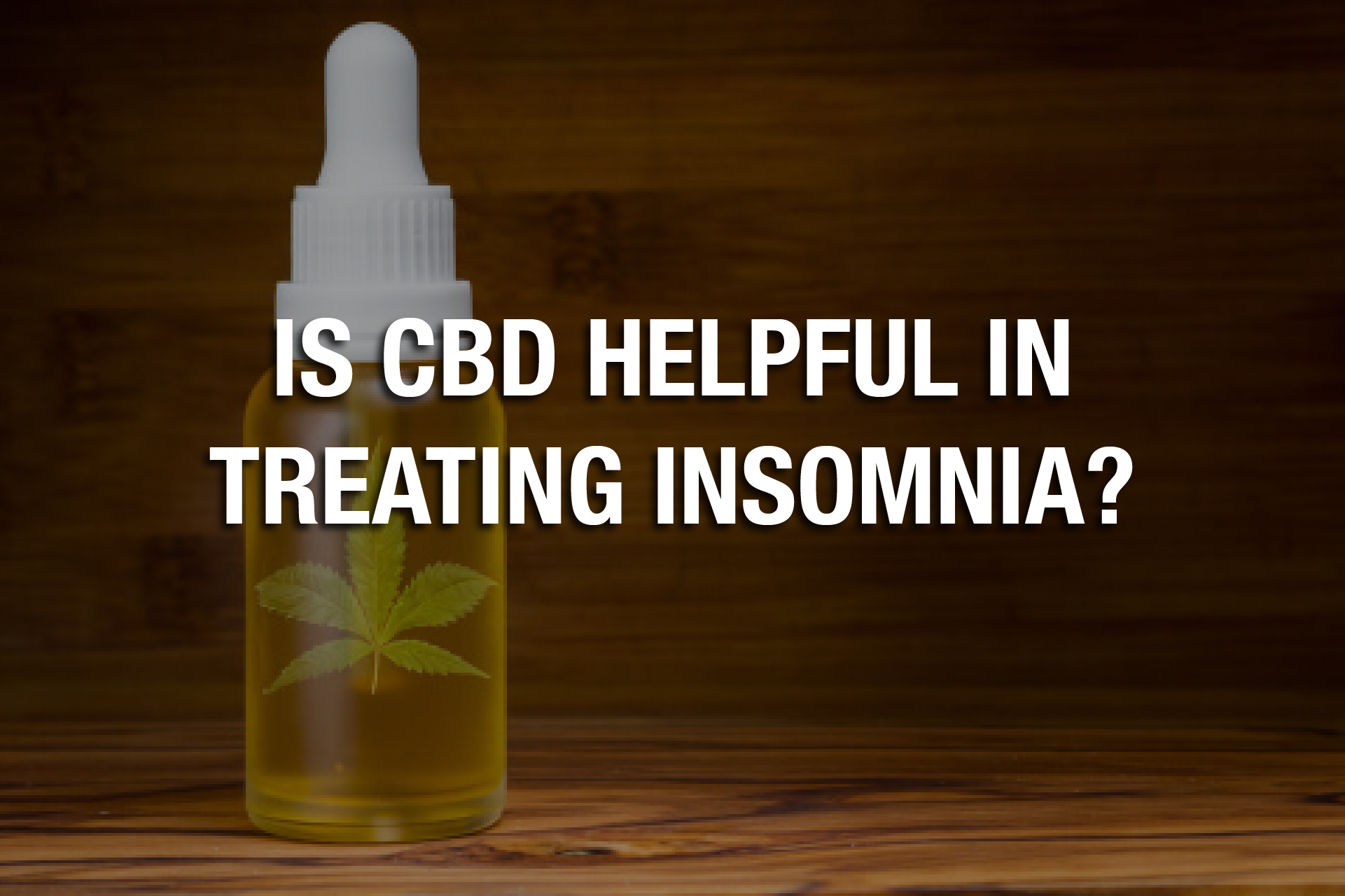 Some people often suffer from sleep-related problems that can lead to sleep disorders. One such common sleep disorder is insomnia, where people have difficulty falling asleep, staying asleep, or both. Insomnia required immediate treatment as it can adversely affect your mental and physical health. People suffering from insomnia do not feel refreshed when they wake up. It can lead to fatigue, nausea, or other symptoms.
Stress, jet lag, chronic pain, medications, exposure to a traumatic event, improper sleep patterns, etc. are some of the most common causes of insomnia among humans. People suffering from insomnia often experience sudden mood changes, fatigue, irritability, etc. Doctors usually suggest sleeping pills for managing insomnia but taking them regularly will develop dependence.
Clinical studies around the world are looking for a natural treatment for insomnia and some researchers are saying that CBD could be a more effective treatment of insomnia as it can easily alleviate some of the insomnia symptoms.
Article continues below advertisement
CBD For Insomnia
CBD has been in the spotlight for the past few years because of the health benefits it can offer. It is one of the active cannabinoid compounds and has many therapeutic properties that help in alleviating many health disorders including insomnia.
Some of the recent CBD studies are showing positive results for its use in curing sleep disorders like insomnia. A recent study has shown that high doses of CBD can effectively promote sleep. In the study, the participants were given 160 mg of CBD and compared its effects with 5 mg of nitrazepam, a common insomnia drug. The study concluded that CBD was more effective in promoting sleep than nitrazepam.
Related: Are you suffering from anxiety? Click here to learn more about how CBD might be able to help.
The cortisol levels are high at night in people suffering from insomnia, which may result in an increased number of awakenings at night. Studies have revealed that the CBD also has an impact on cortisol levels. One study showed decreased cortisol levels with the use of 300-600 mg of CBD oil. The study concluded that the CBD affected the cortisol secretion and acted as a sedative.
Stress and anxiety disorders are major causes of insomnia and other sleep disorders. Many studies have proven that CBD is an effective treatment option for alleviating anxiety disorders, CBD can manage serotonin levels and improve your mood. This will help you in getting better sleep at night.
CBD Side Effects
Even though CBD is considered a safe compound, it can cause some minor side effects when used in high doses. Some people have reported dry mouth, fatigue, and drowsiness with the use of CBD in high doses. It is usually recommended to use 10-400 mg of CBD per day to avoid the side effects.
Related: How does CBD interact with the body and affect the brain? Click here to find out more.