NEWS
Ishraq Khan On The Future Of AI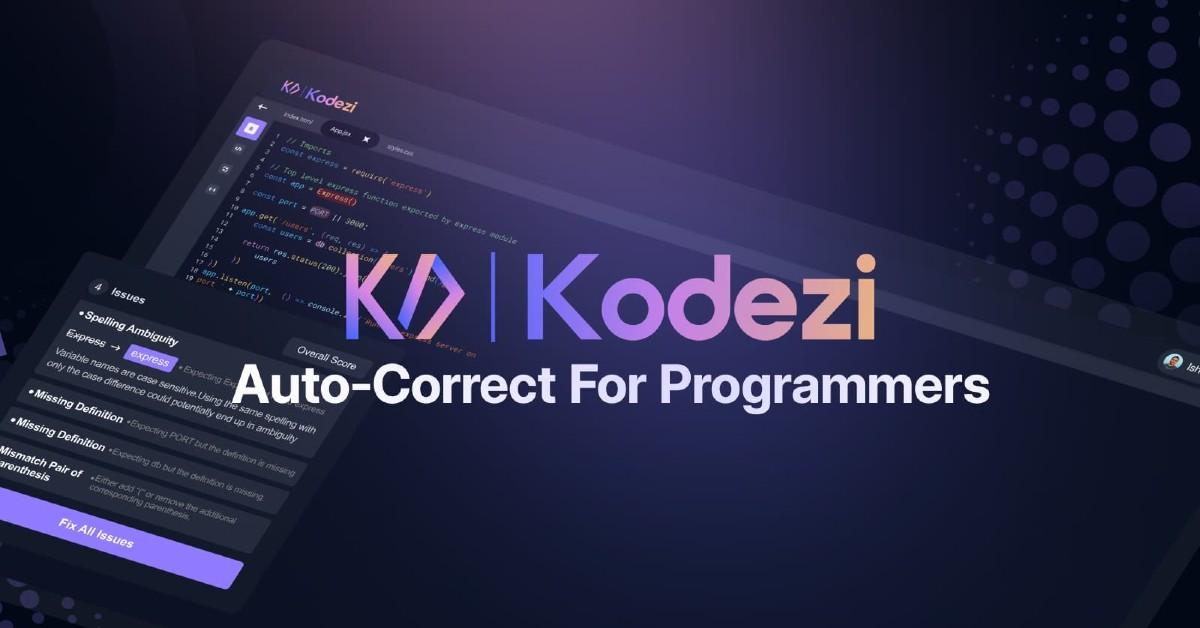 The adoption of AI has skyrocketed, with more businesses using AI in their day-to-day operations. AI is now used in multiple fields, including agriculture and farming, autonomous flying, retail, fashion, healthcare, and the automotive industry. This surge in popularity has created room for more opportunities and growth with functions such as conversational bots, intelligent assistants like Alexa, and more. But the evolution of AI is far from over. How is the future going to change AI? Ishraq Khan shares his insight.
Ishraq is a programmer, tech enthusiast, and the founder of Kodezi, a sort of "Grammarly" for programmers. Kodezi is an AI-assisted development tool that automatically corrects code. It auto-fixes bugs and gives a detailed explanation of the issues and how to prevent future bugs. Kodezi consists of four main features: code debugging, code translating, code commenting, and code optimizing. With the Kodezi code optimization function, the user can optimize their code for optimum efficiency, reducing unnecessary lines of code and syntax to ensure a clean end result.
Article continues below advertisement
According to Ishraq, the next five years will be mind-blowing for AI. "If you had asked me five years back, I would've said AI is going to take over the world, and it's going to be really bad. Now I'm really excited about how AI will develop and how it will restructure broader swaths of society and economy as it becomes more human-centered," says Ishraq.
Ishraq believes the world is moving from what he calls an AI-centered world to a human-centered world where AI is serving humans and not the other way around. A world where computers have become so small and so powerful that they can be embedded into the human body, something that is already happening in the medical field.
AI is becoming part of everyday life, beyond Amazon Alexa or Google Home, which has changed how people do things and made certain tasks easier. These functions can help you achieve your goals and become more efficient.
Another change the world might see in the next five years, according to Ishraq, is the use of AI to improve human productivity. This is already happening, but Ishraq believes it will become more widespread.
"There is a great boom in generative AI with text, code, image, and voice generation in the works. This new subsection of AI is going to really impact the next 5–10 years of our lives in the office and personally. There is AI background noise removal in voice calls, AI image removal of unnecessary things to clear up your picture, removing incorrect spellings and text from essays, or even correcting bugs in large enterprise code bases with the help of AI, which is something we are doing at Kodezi. We are on a mission to improve productivity in programming by reducing the time taken to debug and streamline the programmer/developer's code base," says Ishraq. Kodezi has more than 150,000 users and supports over 30 programming languages.
There is no doubt that AI has significantly changed the world, but as Ishraq explains, the best is yet to come. AI has reached an inflection point and is poised to reshape every sector in the coming years. It has so far penetrated almost every industry.