NEWS
Jennifer Aniston Stuns In A Dress Originally Worn By Courteney Cox On 'Friends': 'Still Got It!'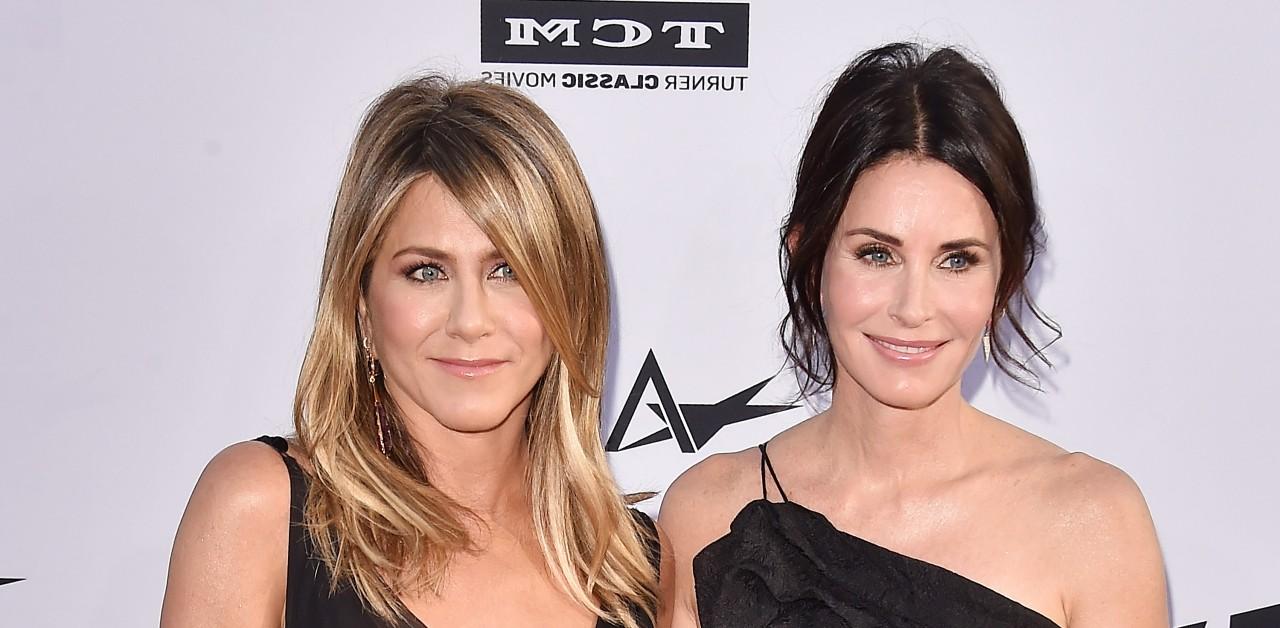 The one with the dress! Just the other day, Jennifer Aniston visited trusted hairstylist Chris McMillan "for a fresh summer cut," and while her tousled tresses looked great as usual, it was her outfit that caught everyone's attention.
In a photo shared by McMillan, the actress donned a short-sleeved black patterned dress — but it wasn't just any ordinary frock, as she revealed it was once worn by Courteney Cox on an episode of Friends!
Article continues below advertisement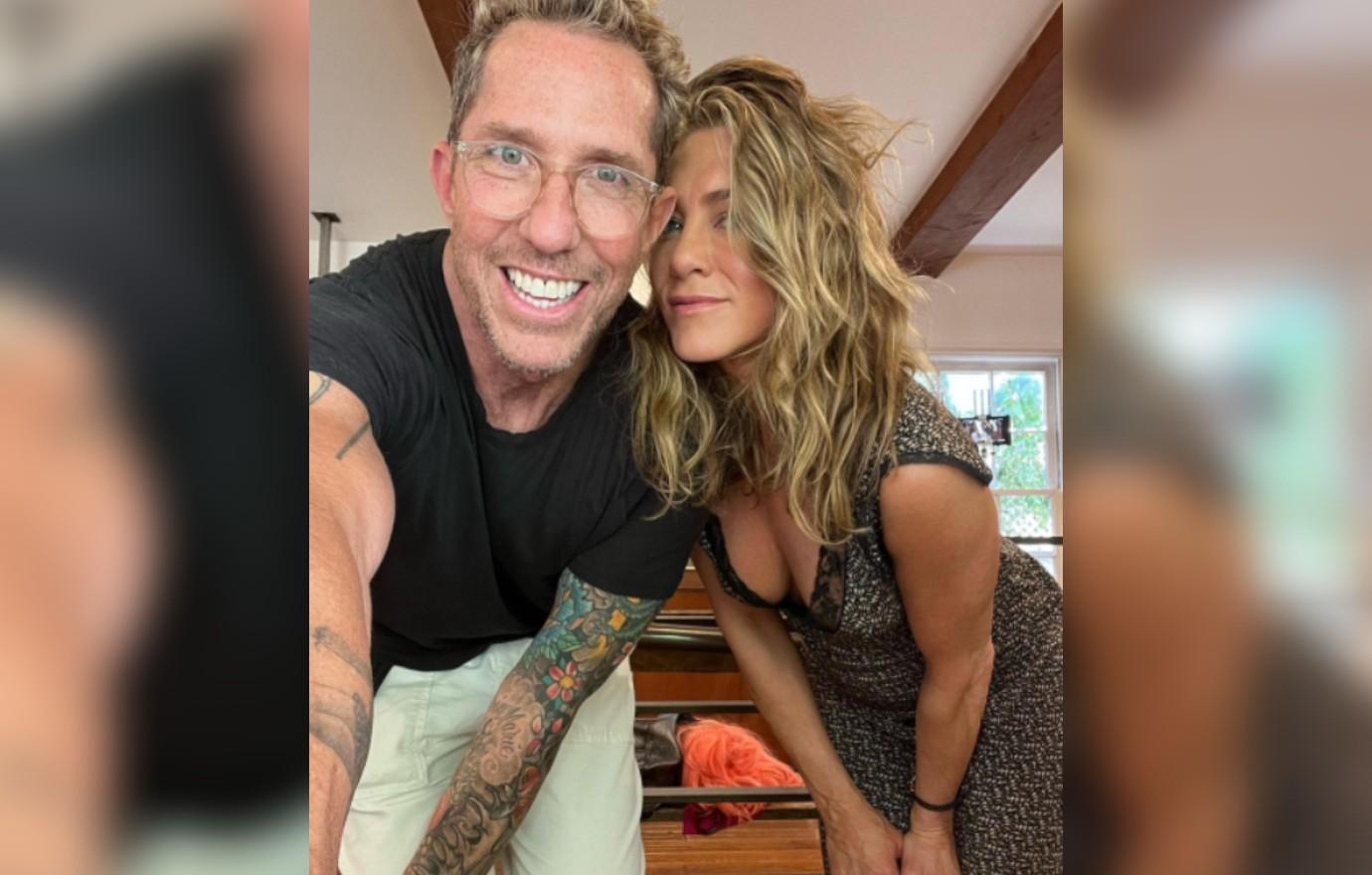 The 53-year-old star reposted the picture as well as two photos of Cox, 57, dressed in the same attire while portraying her character, Monica Gellar.
"Does the dress look familiar? Still got it!" Aniston captioned the snap, tagging her pal and the show's official Instagram page.
The ladies have been close since the show's 1994 debut, and they were both overcome with emotion when they reunited with the rest of their costars for the Friends reunion special, which aired last year.
Article continues below advertisement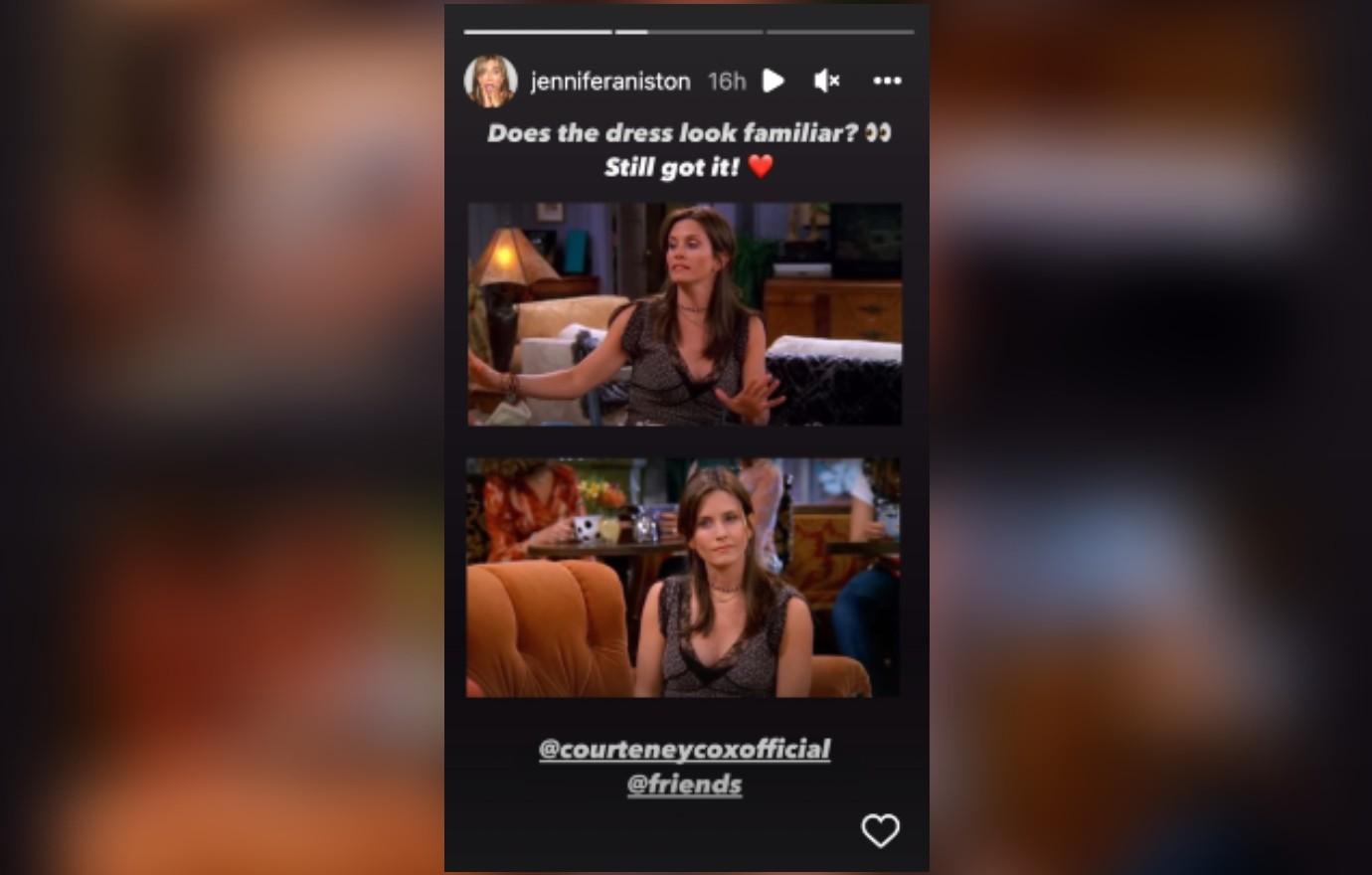 "I think we were just so naive walking into it, thinking, 'How fun is this going to be? They're putting the sets back together, exactly as they were.' Then you get there and it's like, 'Oh right, I hadn't thought about what was going on the last time I was actually here,'" she explained to The Hollywood Reporter. "It just took me by surprise because it was like, 'Hi, past, remember me? Remember how that sucked? You thought everything was in front of you and life was going to be just gorgeous and then you went through maybe the hardest time in your life?'"
Article continues below advertisement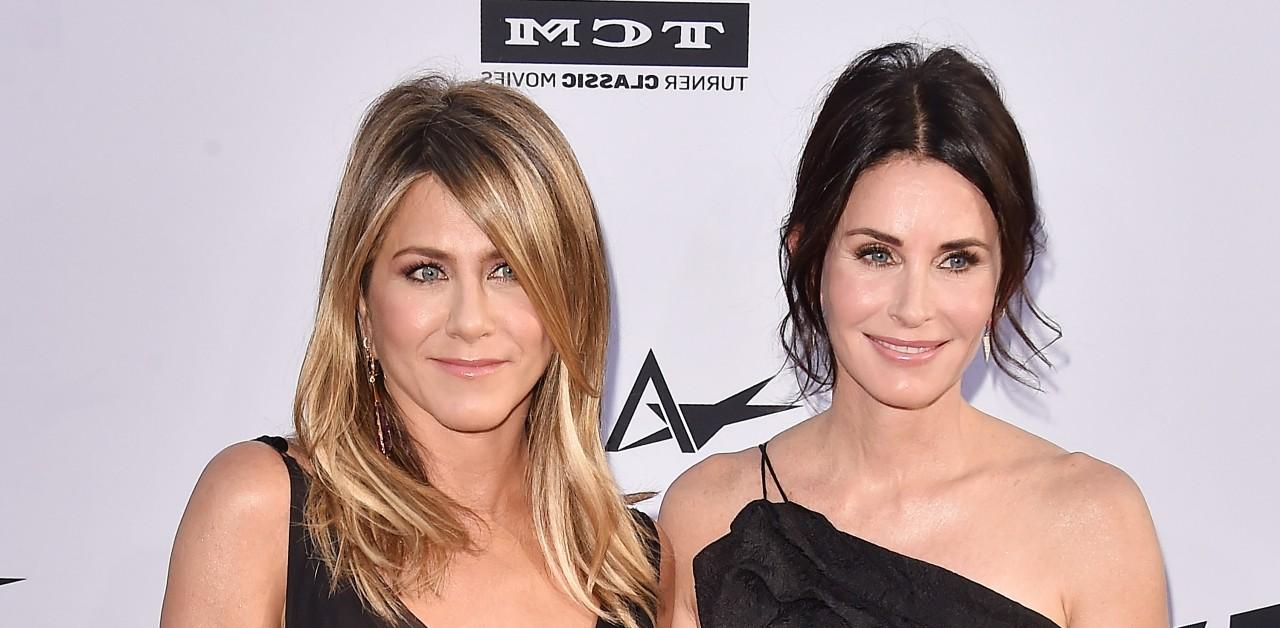 Article continues below advertisement
For Cox, the get together was basically a stroll down memory lane.
"It's like when you have a kid and you wish that you had spent more time and not [tried] to rush the baby years. We went through so many things together — everything from parents dying to marriages, divorces," she shared. "It was such a period where so many changes took place. The reunion was really emotional. I love these people. There's such history."
Despite the HBO Max program being a hit — it even received four Emmy nominations, including one for Outstanding Variety Special — Cox doesn't see the gang getting together again in front of the cameras, quipping on a morning talk show, "I mean, we can't do another one, we'll be too old."