Jennifer Garner & Ben Affleck's Relationship 'Is In A Really Great Place': Actress 'Doesn't Have A Shred Of Regret'
Jennifer Garner and Ben Affleck were once considered one of Hollywood's most beloved couples — until the two announced they were going their seperate ways one day after celebrating their 10th wedding anniversary.
Article continues below advertisement
The Alias alum, 49, didn't hold back when it came to opening up about the former couple's 2015 split in an interview with Vanity Fair. "It was a real marriage," Garner told the outlet in 2016. "It wasn't for the cameras. And it was a huge priority for me to stay in it. And that did not work."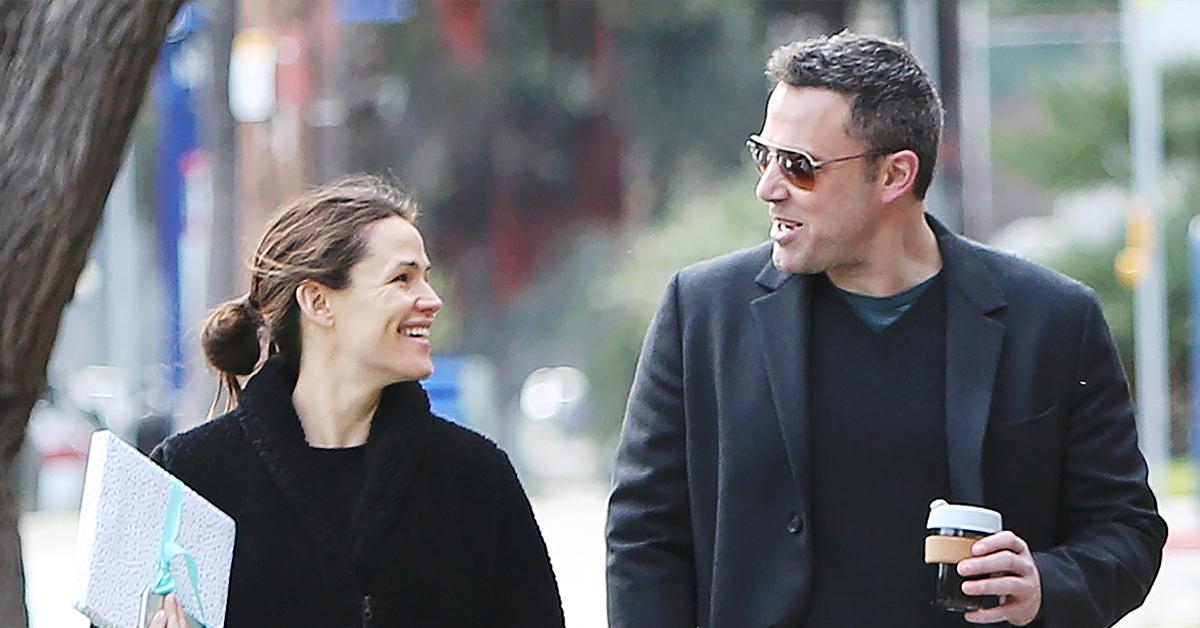 Article continues below advertisement
Though many years have passed since the two ended things, Affleck — who's admitted the divorce was "the biggest regret of my life — expressed his own disappointed about their failed marriage last year.
Article continues below advertisement
"I never thought that I was gonna get divorced. I didn't want to get divorced. I didn't want to be a divorced person. I really didn't want to be a split family with my children," the Argo star, 48, told Diane Sawyer during an appearance on Good Morning America. "And it upset me because it meant I wasn't who I thought I was. And that was so painful and so disappointing in myself."
Regardless of their split, the pair — who share Violet, 15, Seraphina, 12, and Samuel, 9 — have kept the peace while coparenting their children. So much so, that Garner was by Affleck's side when he relapsed in 2019.
Article continues below advertisement
As Affleck continues to make headlines amid his rekindled romance with Jennifer Lopez, many have been wondering where he stands with his ex-wife. Now, a source tells OK! that the former flames' relationship has never been better. "Things have changed," the insider says. "Jen doesn't have a shred of regret over things not working out with Ben, and now that he's fully moved on too, their relationship is in a really great place."
Meanwhile, Garner has found her own happily ever after with boyfriend John Miller. Though the pair called it quits in August 2020 after two years together, they recently rekindled their own romance — and the Yes Day star couldn't be happier. "Jen appreciates how solid and dependable John is," the source adds. "Plus, he's very easy on the eyes and her kids love him, so he's the full package."