Jinger & Jeremy Vuolo 'Wholeheartedly Agree' With 'Counting On' Cancellation Following Josh Duggar Scandal
Article continues below advertisement
"We are grateful for TLC giving us the opportunity to be on their network over the years and their kindness towards the Vuolo family," the couple wrote in a statement shared on Instagram on Tuesday, June 29. "It's been a remarkable journey that has opened doors to traveling and experiencing the world in a way that we wouldn't have imagined possible."
Article continues below advertisement
"We wholeheartedly agree with TLC's decision not to renew Counting On and are excited for the next chapter in our lives. We'd like to thank our fans, friends and the amazing film crew who have shown us love and support," the statement concluded. "We look forward to continuing our creative journey in Los Angeles and seeing what the future holds."
Article continues below advertisement
Counting On was a spinoff of 19 Kids and Counting — starring Jinger's parents Jim Bob and Michelle Duggar — and ran for 11 seasons. 19 Kids and Counting ran from 2008 to 2015.
"TLC will not be producing additional seasons of Counting On. TLC feels it is important to give the Duggar family the opportunity to address their situation privately," TLC confirmed on Tuesday, June 29.
Article continues below advertisement
The situation in question refers to the ongoing child pornography case Jinger's brother, Josh Duggar, is involved in.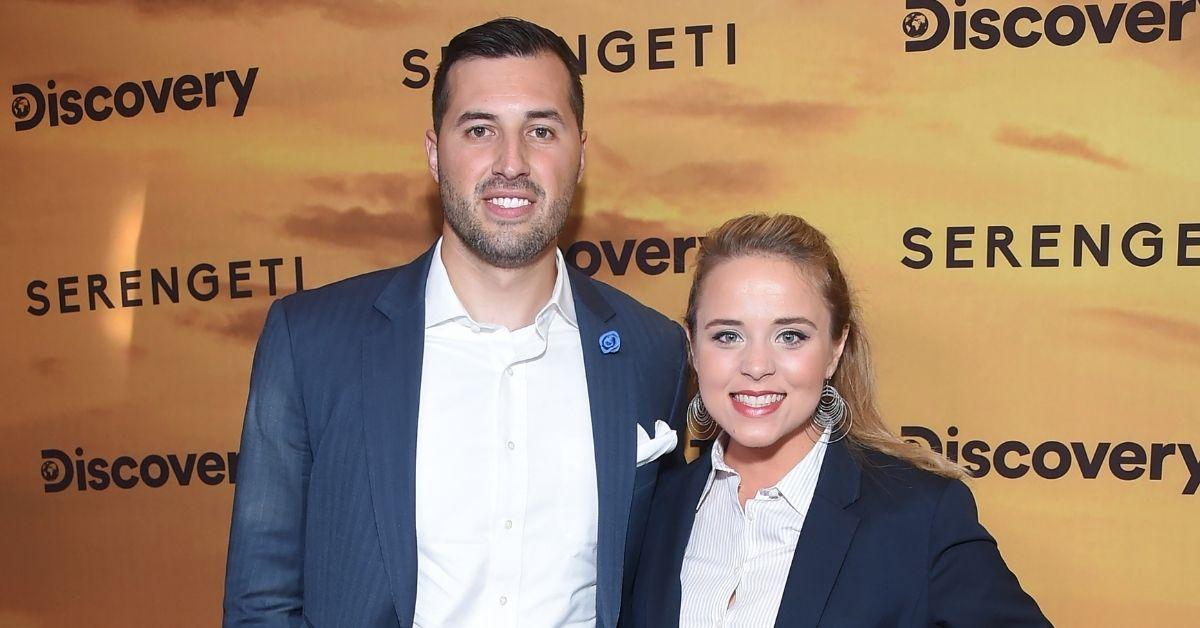 Article continues below advertisement
Duggar was arrested in April in connection to a 2019 Homeland Security raid on his car dealership in Arkansas. A desktop computer, laptop and cellphone belonging to him were seized at the time.
Article continues below advertisement
Homeland Security special agent Gerald Faulkner noted that the images found in on the computer stemming from the federal investigation are "in the top five of the worst of the worst that I've ever had to examine." He also alleged that one of the files depicted child abuse with children as young as 18 months old.
A day later, Duggar's attorney pleaded not guilty to federal charges of receipt and possession of child pornography.
Article continues below advertisement
The trial was reportedly pushed back to November 30 from its original July 6 slot, according to Radar Online. This came after Duggar's team asked for more time to prepare his defense.
Article continues below advertisement
If convicted, Duggar could spend up to 20 years in prison and owe $250,000 in fines.
In 2015, it emerged that Duggar had allegedly molested five underage girls as a teenager. His sisters Jill Dillard and Jessa Seewald later came forward as alleged victims but said they had "moved on" and forgiven him by the time the news broke. Later that year, he also reportedly admitted to having an addiction to porn and cheating on his wife, Anna Duggar, in a statement.
"TLC is saddened to learn about the continued troubles involving Josh Duggar. 19 Kids and Counting has not aired since 2015," the network said at the time. "TLC cancelled the show on the heels of prior allegations against Josh Duggar and he has not appeared on-air since then."