Josh Duggar Emerges From Jail Scruffy, Unkept After Being Booked On Child Pornography Charges
Shamed reality star Josh Duggar was released from Washington County Detention Center in Fayetteville, Ark., on Thursday, May 6, as he awaits trial on federal charges of receipt and possession of child pornography.
Article continues below advertisement
Sporting baggy jeans, a red and white checkered button-up (untucked), a surgical mask and messy hair, Duggar emerged from jail looking unkept and scruffy. Duggar quickly walked towards the black SUV while reporters surrounded him to question the father-of-six on his alleged crime.
Article continues below advertisement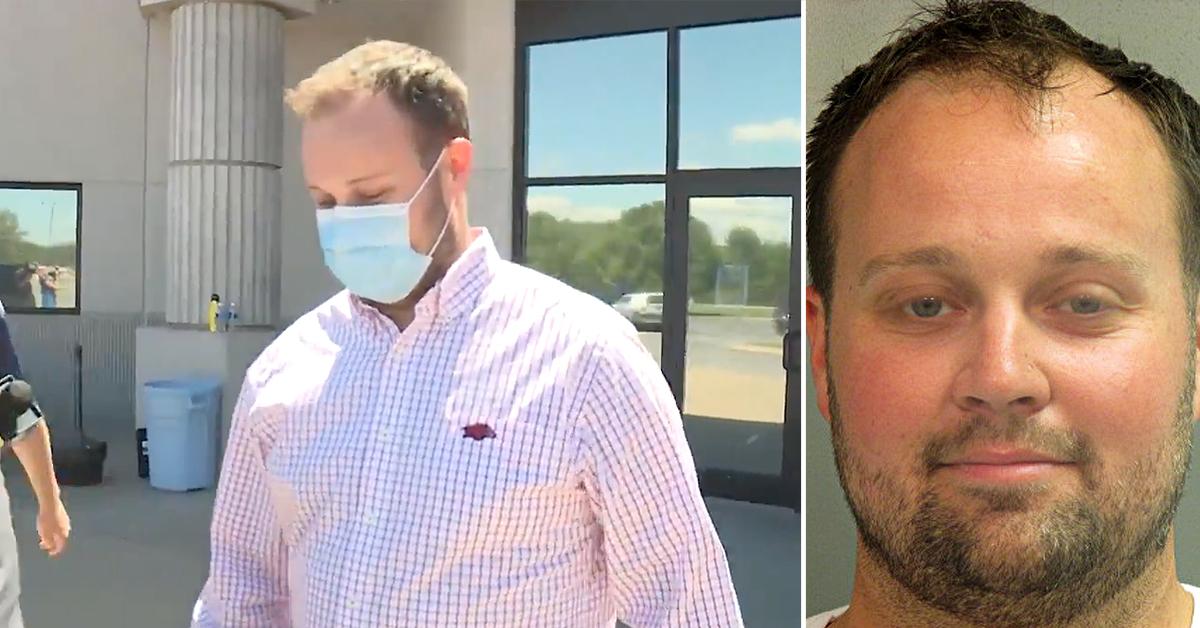 The former 19 Kids and Counting star will now be confined to the home of family friends LaCount Reber and his wife, Maria, who agreed to house him pending his July 6 trial.
Article continues below advertisement
During a virtual detention hearing on Wednesday, May 5, Judge Christy Comstock granted Duggar's request to be released from jail, but she could not "in good conscience" send him back to his family home, since he has six minor children that live there. Duggar will be allowed to visit his kids, as long as his wife, Anna — who is pregnant with the couple's seventh child — is present.
The 33-year-old cannot be around other children and will be monitored by a GPS.
Article continues below advertisement
The troubling photos said to be found on his computer reportedly contained children as young as 18 months old.
Article continues below advertisement
In the federal investigation, it was discovered that Duggar had a program installed on his computer that would alert his wife when he viewed objectionable content. However, the alleged child porn was downloaded after another program was installed to bypass the anti-pornography program, the agent claimed.
Duggar admitted to agents he had a TOR browser on his computer, which allowed him access to the dark web, Radar reported. (Faulkner explained during the hearing that the dark web is used to find child pornography.) There was reportedly no evidence that it was Duggar who downloaded the browser.
Article continues below advertisement
Article continues below advertisement
His car dealership was raided by Homeland Security in November 2019 as part of an "ongoing federal investigation." At the time, one desktop computer, one laptop computer and a cellphone, all belonging to Duggar, were seized.
While the raid was being carried out, and before Duggar was told what the federal agents were investigating, he reportedly asked: "What is this about? Has someone been downloading child pornography?"
Duggar was arrested on Thursday, April 29, and was detained without bail. In his arraignment hearing the following day, he pleaded not guilty to both charges. If convicted, Duggar faces up to 20 years behind bars and $250,000 in fines.