NEWS
Jonathan Rose, IRA Expert, And Veteran Gold Dealer, On The Importance Of Early Financial Literacy Education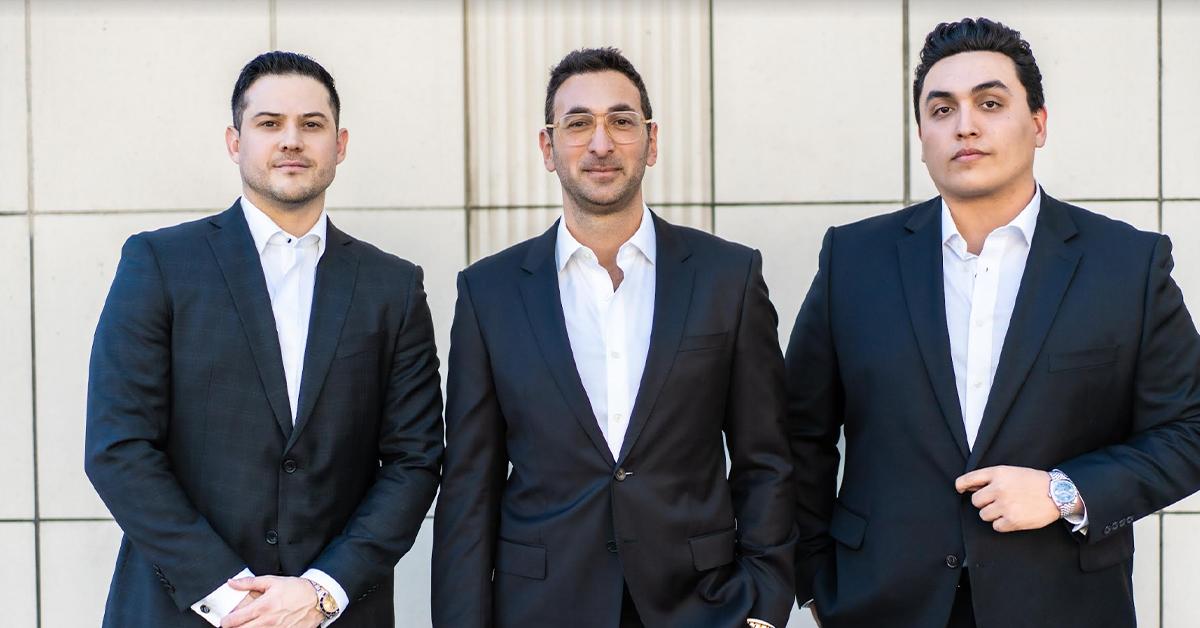 Money management is a fundamental life skill people need to learn from a young age. It's a great way to prepare for the future and can save a lot of trouble regarding actual savings and investment decisions.In essence, your money management skills will set the financial tone of your future, and that's why early financial literacy education is imperative, according to financial expert and veteran gold dealer Jonathan Rose.
An advocate for early financial literacy education, Jonathan Rose is a global leader in Gold IRA retirement accounts and the CEO/Co-Founder of Genesis Gold Group, a precious metals investment firm founded alongside other industry-leading brokers, Brad Garrett and Jacob Diaz.
Furthermore, Mr. Rose is an international registered financial consultant with a Series 3 commodity license. Mr. Rose has lectured in London, Singapore, Hong Kong, Malaysia, and at the Financial Advisor Symposium in America on the benefits of Precious Metals for portfolio diversification.
While speaking in a recent chat about the financial industry in the US and globally, Jonathan Rose emphasized why it is of utmost importance for people to get the right financial education to help them make sound financial and business decisions. His firm, Genesis Gold Group, is focused on providing basic financial and investment education to new and experienced investors with the knowledge they require to take advantage of alternative strategies to preserve and grow their wealth.
Article continues below advertisement
According to Rose, his organization believes in grooming solid relationships with its clients and inspiring more Americans to consider adding physical gold investments to their retirement portfolios. He has spent 20 years in the financial industry, being involved in investment and playing advisory roles to companies and individuals regarding corporate and personal investments.
Mr. Rose's background in precious metals has projected him as an authority on the subject matter of economy and investment, especially when it comes to 401k and precious metals. He's had to speak as a guest on live stream programs, interviews, podcasts, and radio shows and granted interviews in business magazines about the state of the economy and individual funds.
On average, Jonathan says most people lost up to 10% of their IRA or 401k each quarter last year, leaving them feeling burnt by bad economic policies or mismanagement. "The alarm bells are ringing," he notes. "Since (Pres.) Biden put it off; it's been $2.1 trillion wiped out of the financial secondary market."
For Mr. Rose, Gold remains the all-time best platform to keep your investment safe in the long term when you consider the volatility of the economy, inflation level, and the inconsistency of the FOREX/crypto market.
"Historically speaking, a haven during troubled times, economic turmoil, and fears of recession have been the yellow metal," says Mr. Rose. He points out that people typically like to be sure they can protect their IRAs or 401 Ks with what's known as a 'self-directed IRA.'
"They're saying brace yourself for an economic hurricane," says Rose. "And I feel that 'brace yourself' is the last thing you want to hear because that's what the pilot says before the plane goes down. People know that the next year or the next few years could be extremely bumpy. And when that happens, they see their 401ks and IRAs going down now, which is their retirement."
Article continues below advertisement
According to Jonathan Rose, rather than investing in risky assets, JP Morgan had to be cut in half in the next couple of years. So because of what's going on with JP Morgan, people are getting very skeptical and skittish about investments. And even though the precious metals market may experience off seasons and turbulent clouds, the long-term projections are still impressive.
"Be cautious," he counsels, for days when precious metals prices dive. "Be smart. But don't panic. That's the beauty of precious metals. If an economic collapse is avoided, gold and silver are still smart money. Gold and silver are the smartest money if an economic collapse comes."
Throughout his robust career, he has helped many helping people build their portfolios, 401ks, and personal investments, especially concerning precious metals.Aside from consulting for HSBC & AIG on an Asian tour covering Hong Kong, Malaysia, and Singapore and establishing gold depositories for these banks, Jonathan Rose has worked with companies like Merrill Lynch (where he started his career), Morgan Stanley, and Prudential-Bache Securities. But his passion for gold and other precious metals was kindled when he got to work with a division of the London Metal Exchange that treated precious metals.
With his background and experience in the industry helping people manage their investment portfolios and providing education that helps them make sound decisions, Jonathan Rose believes that what stands his firm out in the industry is that they are very knowledgeable about the business.
In addition, he says another aspect that makes them unique is the values they have and share with their clients. According to him, "There are a lot of people that kind of share our views. People look for what we stand for, and our core values line up with many of our clients."
Through the years of his being in business, these shared values have helped Jonathan Rose and his team at Genesis Gold Group to build trust in their clients and respect in the industry. "When people speak to us, the first thing they realize is, 'Oh, these guys are knowledgeable,'" he says. "And obviously, our background has paved the way for us to be leaders in our industry, and that gives our clients comfort."