NEWS
Julia Fox Seemingly Confirms Break Up With Kanye West As Rapper Claims He's Still Holding Out Hope To Get 'Back Together' With Kim Kardashian: 'KIMYE FOREVER'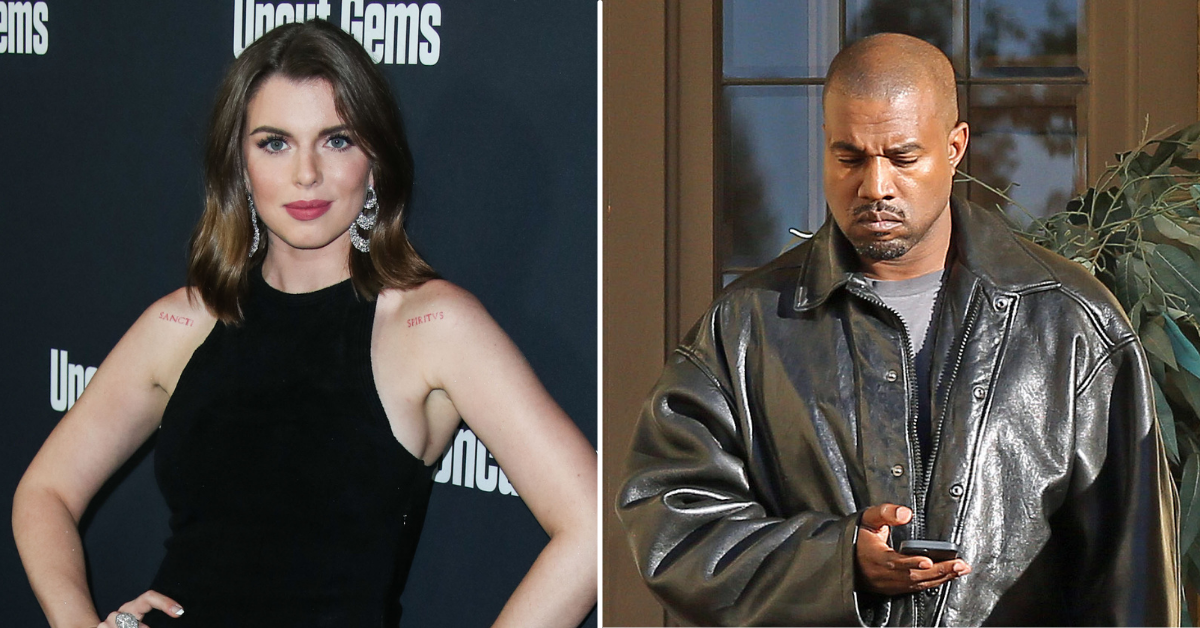 Kanye West and Julia Fox's short-winded relationship has seemingly come to an end.
Article continues below advertisement
The Uncut Gems actress all but confirmed the rumored split between the new flames in an Instagram Story on Monday, February 14, where she insisted she hasn't shed a tear over the Donda rapper.
The 33-year-old posted a screenshot of a headline from Daily Mail claiming that the actress was seen "tearfully" leaving the airport to head back to New York after allegedly breaking up with West. Fox reposted the headline to her Instagram page with laughing emojis in response to the outlet's claim that she was seen crying over the breakup.
Article continues below advertisement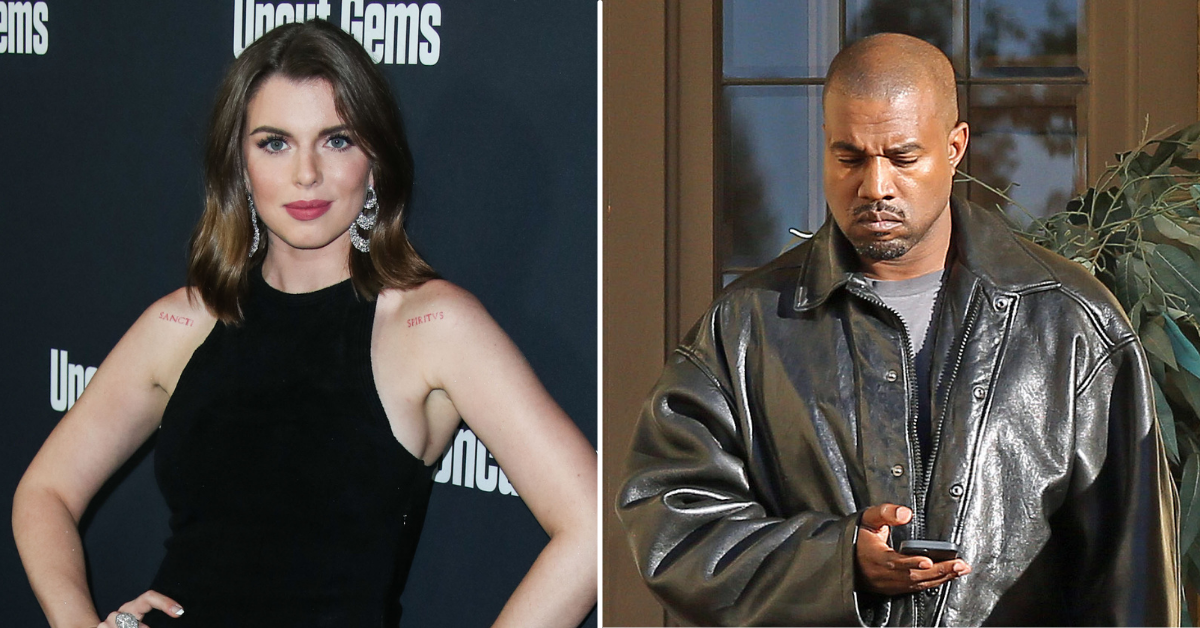 "I haven't cried since 1997 and I especially wouldn't cry over THIS!!" she wrote alongside the now-deleted Instagram Story. "If anything I've been laughing more than before and if I look like s**t it's cuz I got out at terminal 1 and ran on foot to terminal 7 cuz I was fkin late for a plane to go see the only men that matter which is my son and my dad."
Article continues below advertisement
Fox's Instagram post comes in the wake of West's public spiraling. The rumored exes first sparked a romance on New Year's Eve after meeting in Miami, and while Fox previously insisted she wasn't bothered by West's "residual" feelings towards the mother of his children, his latest public pleas may have been the final straw for her.
Article continues below advertisement
West shared his own Instagram post on Monday morning, where he revealed he's still hoping for a reconciliation with his estranged wife, Kim Kardashian, in the midst of his alleged split from Fox.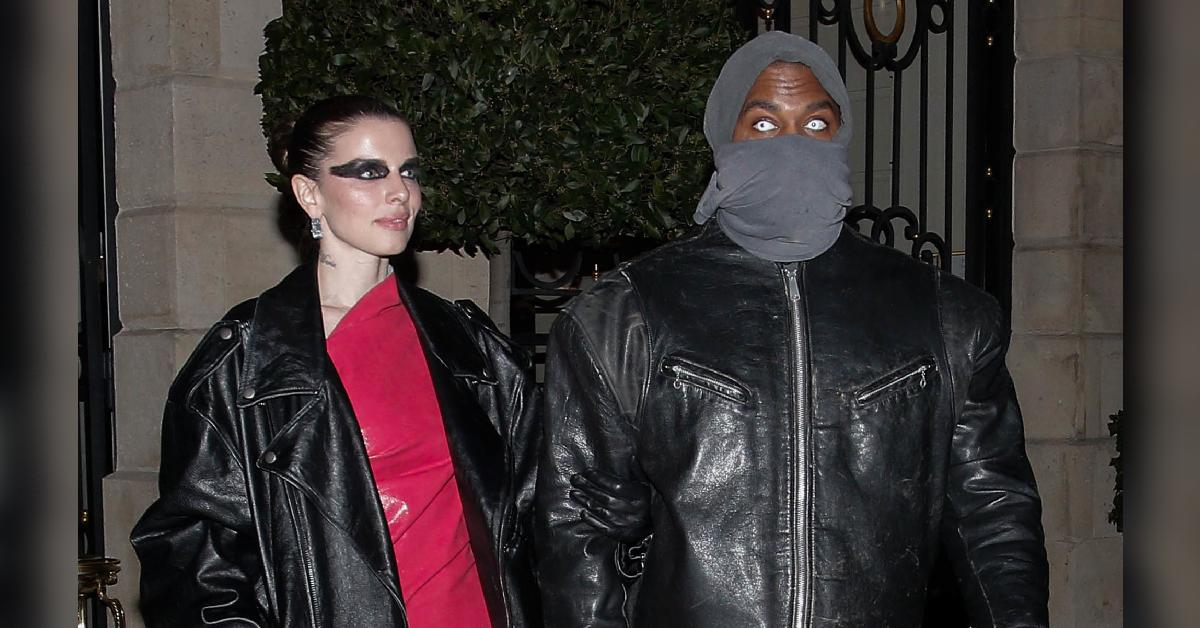 Article continues below advertisement
"I DON'T HAVE BEEF WITH KIM I LOVE MY FAMILY SO STOP THAT NARRATIVE IM NOT GIVING UP ON MY FAMILY," he captioned his post of Kardashian and boyfriend Pete Davidson out for dinner in Brooklyn over the weekend. "I BOUGHT THIS COAT FOR KIM BEFORE SNL I THOUGHT IT WAS PARTICULARLY SPECIAL I HAVE FAITH THAT WE'LL BE BACK TOGETHER."
"I GOT LOVE FOR EVERYONE IN THE MEDIA AND I WISH YOU ALL THE HAPPINESS IN THE WORLD I SPEAK DIRECTLY TO THE MEDIA OUTLETS THE SAME WAY A BALL PLAYER SPEAKS TO THE REFS THE WORLD IS OUR COURT LIKE A BASKETBALL COURT AND THE COURT OF PUBLIC OPINION," the rapper, 44, continued. "WE HAVE A PUBLIC RELATIONSHIP BECAUSE WE ARE PUBLIC FIGURES SO TO THE PUBLIC AND TO THE PRESS SOMETIMES PEOPLE CALL ME CRAZY BUT TO BE IN LOVE IS TO BE CRAZY ABOUT SOMETHING AND I AM CRAZY ABOUT MY FAMILY HAPPY VALENTINES."
Article continues below advertisement
The Donda artist then followed up with another post featuring screenshots of his fans praising him. "THANK YOU GUYS FOR YOUR SUPPORT OF MY FAMILY MY FAMILY MEANS MORE TO ME THAN ANY OTHER ACCOMPLISHMENT IN LIFE," he captioned the post.
Article continues below advertisement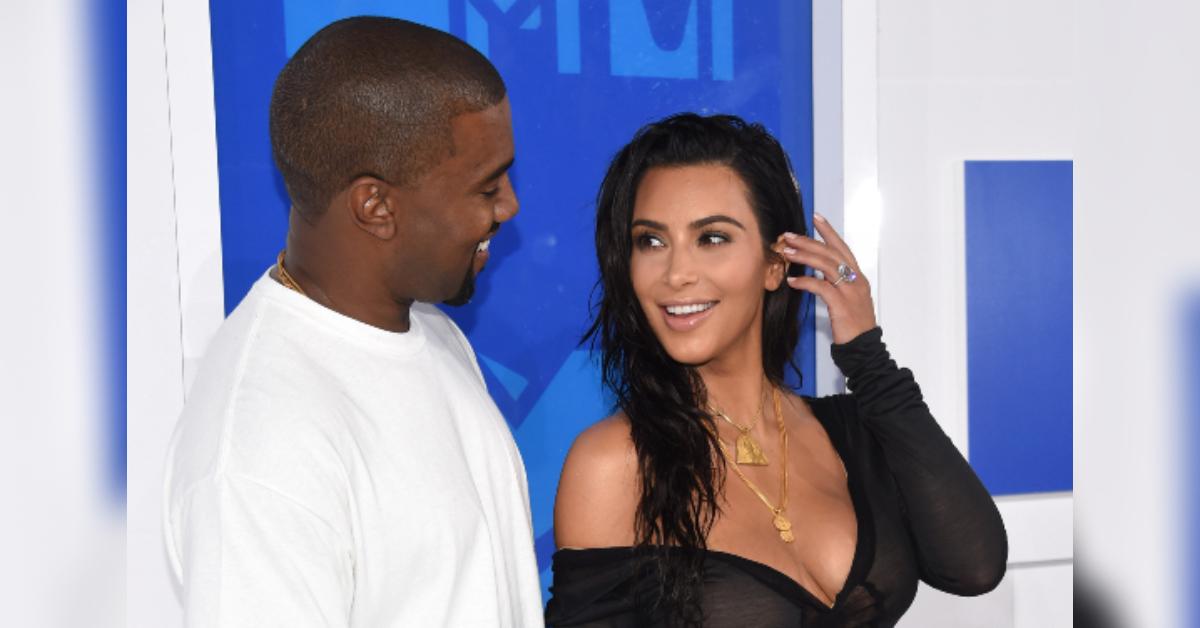 "IF ANYONE LOVES ME AND MY FAMILY IF YOU SEE SKETE IN REL LIFE SCREAM AT THE [sic] LOOSER [sic] AT THE TOP OF YOUR LUNGS AND SAY KIMYE FOREVER 💔," West concluded.
Kardashian filed for divorce from Ye in February 2021 and requested to be declared legally single in December. Amid the former flames' looming divorce, Kardashian sparked a romance with Davidson following her October hosting stint at Saturday Night Live. As West continues to air out his and Kardashian's dirty laundry to the world, he has repeatedly bashed her ex's new man via Instagram after slamming him in two separate new songs.