Jussie Smollett Back In Court On Renewed Charges For Allegedly Lying About January 2019 Hate Crime: Maintains His Innocence
Jussie Smollett is back in court to face renewed charges after the actor claimed that he was the victim of a hate crime back in January of 2019, and he has chosen to maintain his innocence against the allegations.
Article continues below advertisement
During a Wednesday July 14 hearing in Chicago, where the alleged crime took place, the Empire actor told Fox News that "He is innocent" and that he was about to "participate in a dog and pony show."
The judge is set to hear both sides of the controversial case in the hearing.
Article continues below advertisement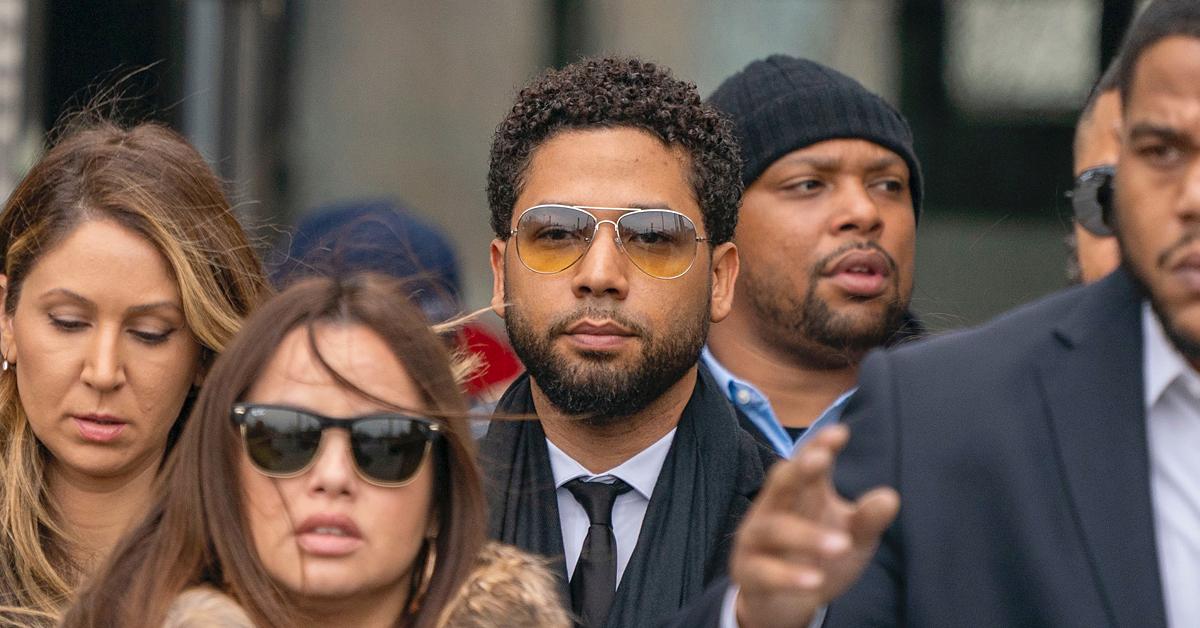 Article continues below advertisement
The 39 year-old actor is being charged with "six counts of felony misconduct for allegedly lying to police about a racist, homophobic attack he claims was perpetrated against him." Yet the actor pleaded not guilty to the charges in the new indictment.
Originally, the initial charges were dropped by the Cook Country State's Attorney's office. The charges were then renewed after a Cook County grand jury found Smollett guilty on a six-count indictment accusing him of lying.
Article continues below advertisement
On January 29, 2019, Smollett claimed that as he walked home in the early morning hours, he was allegedly attacked by two masked men who verbally threw racist and homophobic insults at him, beat him and even looped a noose around his neck before fleeing.
The actor also claimed that at least one of the attackers was a white man who proceeded to yell "MAGA country" in reference to Donald Trump.
Article continues below advertisement
It was later found that brothers Abel and Ola Osundario, had come forward stating that they were allegedly paid "$3,500" by Smollett himself to simulate the attack on him. Allegedly, the actor wanted to use the attack to "raise his profile because he was unhappy with his role on Empire."
Article continues below advertisement
Both of the Osundario brothers were actors on the hit Fox show. Smollett maintains that the brothers are not telling the truth.
As OK! previously reported, the city of Chicago was adamant about getting answers even going so far as to "wanting a judge to have the FBI give them records of the Bureau's findings in the case."