NEWS
Meeting K'la Inman: The Woman Helping Parents Bring Their Kids' Dreams Of Stardom To Life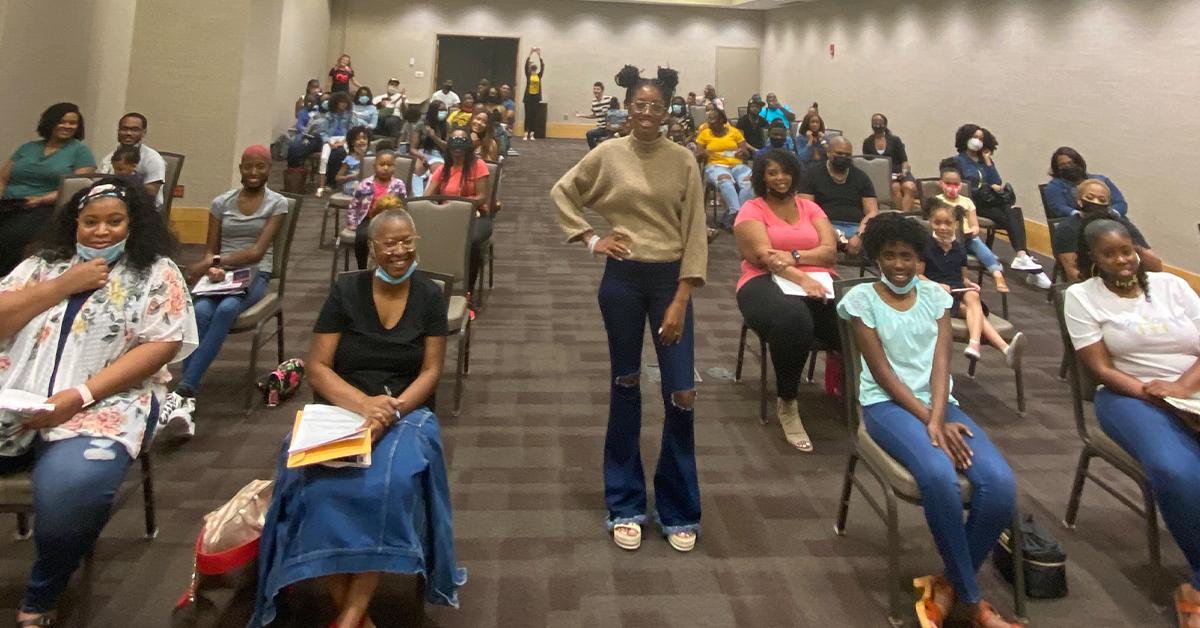 Parents with talented children with big dreams want to help pave their way to success whether in modeling, acting, entertainment, or another industry. Despite the fact that every parent would do anything for their kids, sometimes parents don't know how they can help, and they need a guiding hand.
One of the more prominent people in the industry that caters to that need is K'la Inman - the woman making her life's work helping parents and their children on a path to greatness. She is a talent consultant and expert in the modeling and acting industries.
K'la's passion for the entertainment industry is unmatched. She is a wealth of knowledge that she uses to help parents and their kids navigate the often-complicated world of showbiz. K'la points out she is not only a consultant but, "also a mentor, a friend, a mother, and a guide to the parents and children whom I'm working with."
Article continues below advertisement
She understands the challenges parents face when trying to help their children achieve their dreams. That's why K'la created and designed her program to center around assisting talented kids to reach their goals of stardom life. "I decided to teach other people because I realized that they probably also had the dream; they just didn't have the information or the opportunity to bring their dreams to reality," explains K'la Inman. "My passion is helping kids and parents alike that honestly want to do this. I want the parents to be able to support their kid and have the information to get them started."
Through Instagram, K'la selflessly shares free advice through live streams: from Q&A to small tips and tricks. In addition, she offers a top-tier VIP program where K'la does a lot of work for the clients, filled with an incomparable amount of support. "This program is dedicated to giving necessary support and education on a path to success," says K'la.
One of the key aspects of K'la's unique approach is her emphasis on fully informing her clients, along with her full transparency policy, has worked wonders. She doesn't want parents to simply sign up for the program without properly understanding what they're getting into. "I understand that many companies out there aren't legitimate, and parents can easily get burned if they aren't careful enough," says K'la.
K'la Inman differentiates herself from other companies by offering a personalized approach that is tailored to each client's needs. Whether they are parents who didn't have the opportunity to realize their young dreams or if they want their children's dreams to come true in the entertainment industry. "We all have the same goal as parents," says K'la Inman. "Regardless of all the circumstances, we will always choose the best for our children."
Article continues below advertisement
With this understanding, K'la is making a difference in the lives of countless families and setting standards for others in the acting and modeling industries. Her work and program are making a significant impact in the world of child stardom.
"We all need answers, instructions, and explanations," explains K'la. "That's why I dedicate myself and my work to ensuring that no parent is deprived of such things." That's why K'la is encouraging everyone to do their research and truly believe in what she does before joining the program.
Through her work, she is not only helping to bring children's dreams to life, but she is also empowering parents to be confident in being a rolemodel for their children. "Let's strive to make a difference in the lives of our children and others and empower them to reach their full potential," says K'la.
K'la Inman's work is a testament to the power of individualized attention and the importance of pursuing children's passions. She reminds people that "no dream or goal is too big, and with the proper guidance and support - anything is possible." Take a cue from K'la, and never stop working on your passions, no matter how big or small they may be.