Kanye West Reportedly Gave Out COVID-19 Vaccinations At 'Donda' Event, Looking For Another Stadium To Continue Work On Album
Kanye West is taking a huge step in getting the pandemic under control. During the second album listening event for his highly anticipated "Donda" the rapper provided Pfizer shots for anyone in attendance who has yet to be vaccinated.
Article continues below advertisement
According to Billboard, the Wednesday, August 11, event offered COVID-19 shots in sections 340-347 of Atlanta's Mercedes-Benz Stadium that were made available until 9:30 p.m. the following night.
The news outlet reported that out of the 40,000 fans of the "Jesus Walks" musician at the large scale event, only 4 sat down for the shot. The Georgia performance venue is actively working to get everyone who walks through it's doors vaccinated. The venue even provided a pop up ahead of an Atlanta Falcons open practice where attendees would have a two hour window to get the shot.
Article continues below advertisement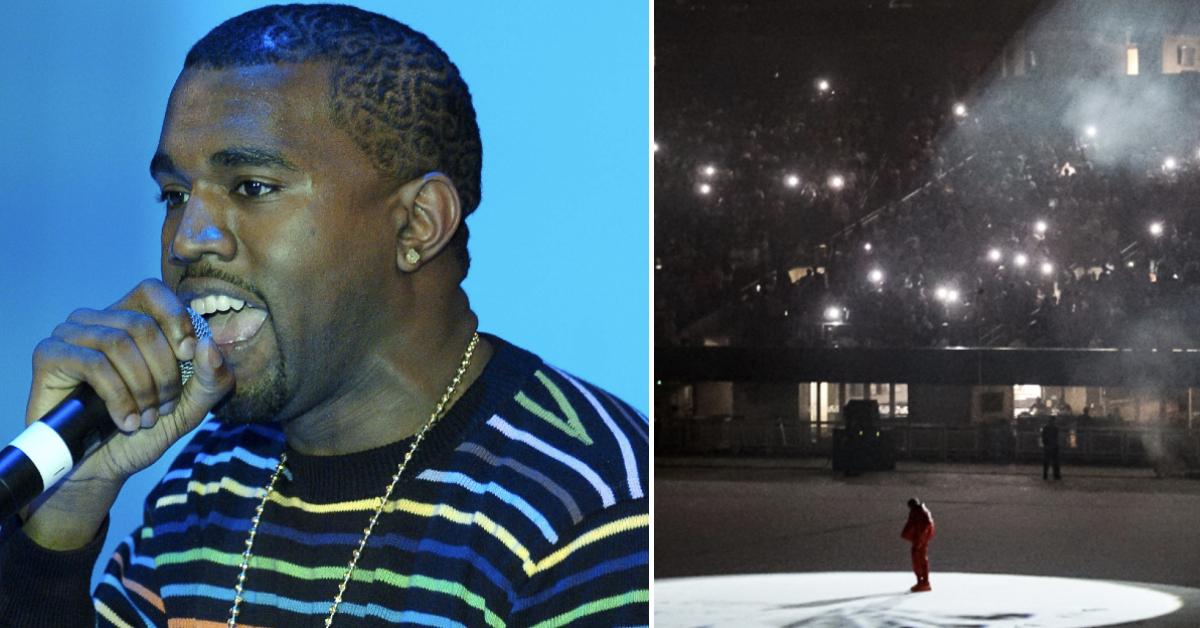 Article continues below advertisement
Although West has called the stadium home since July, the father-of-four is reportedly looking for a creative change of scenery as he finishes up his tenth studio album. It is unclear at the moment whether or not the stadium will still be located in the state of Georgia or if he and his team are moving to another state entirely.
According to Dazed, rapper KayCyy, who will allegedly appear on the new album, spilled in a now deleted Tweet, "We're moving to another stadium."
Article continues below advertisement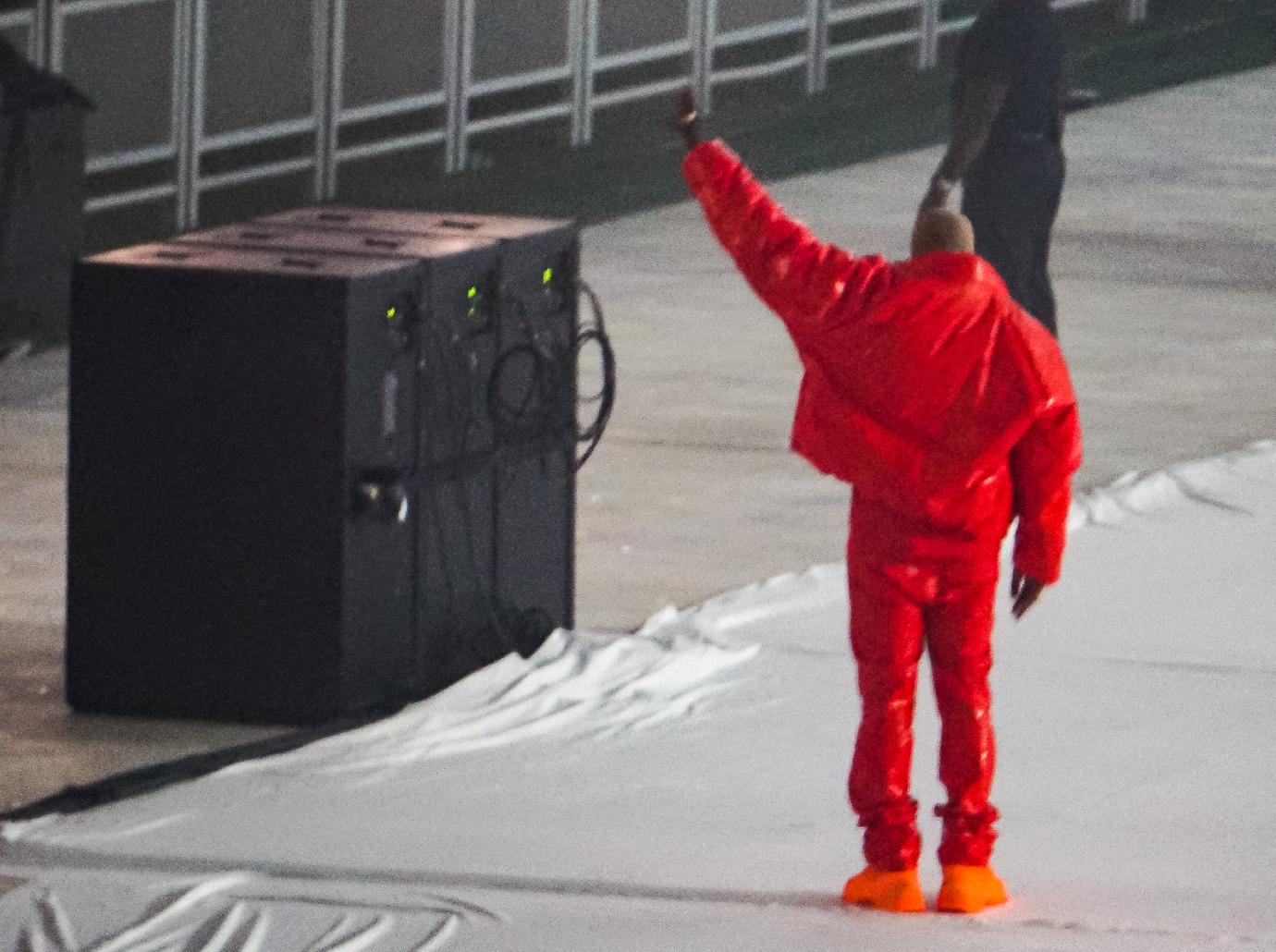 As OK! previously reported, the 44-year-old hosted his second listening party on August 5, that was attended by his estranged wife Kim Kardashian along with all four of their children, fully decked out in Balenciaga's collection with Yeezy, which in turn fueled rumors that the former power couple were headed for a reconciliation.
Article continues below advertisement
Alas the speculation was far from the truth as the 40-year-old beauty mogul has made it a priority to always keep the family together and remain supportive despite the impending divorce from the father of her children.
Article continues below advertisement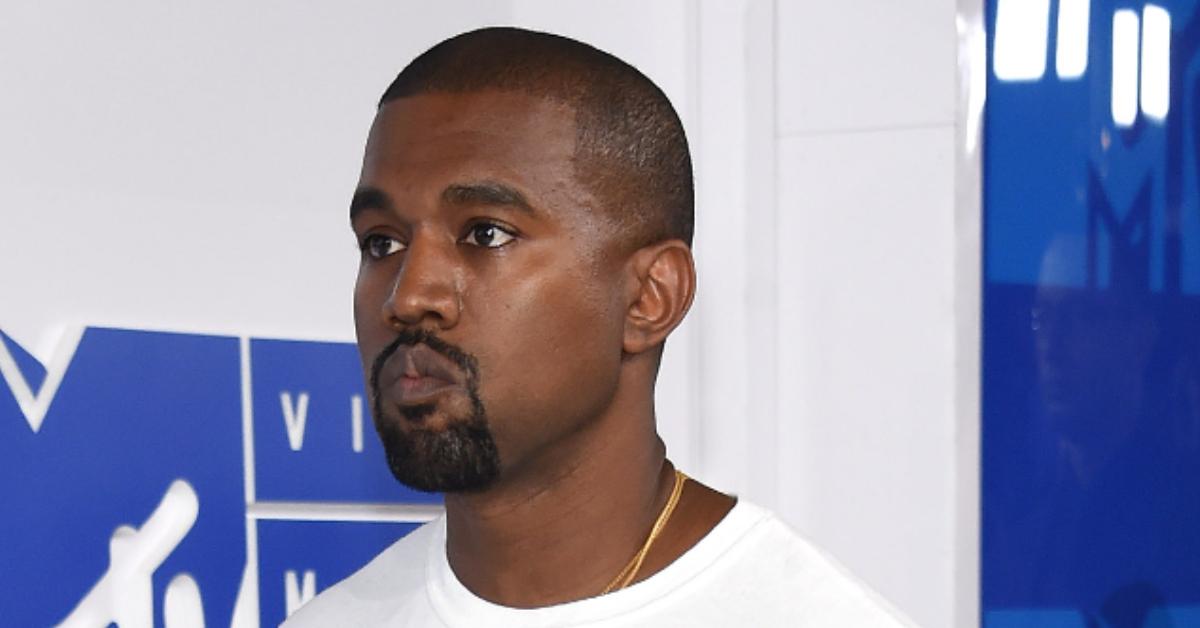 The business man and fashion designer has been giving fans glimpses into what he is working on behind the scenes of the 71,000 seat concert venue with the artist holding an exclusive live stream via Apple Music entitled "Kanye West Produces Donda," to watch him in his creative process.