NEWS
Kanye West's Girlfriend Julia Fox Secretly Dated Nemesis Drake, Rapper Not Happy About Their Low-Key Romance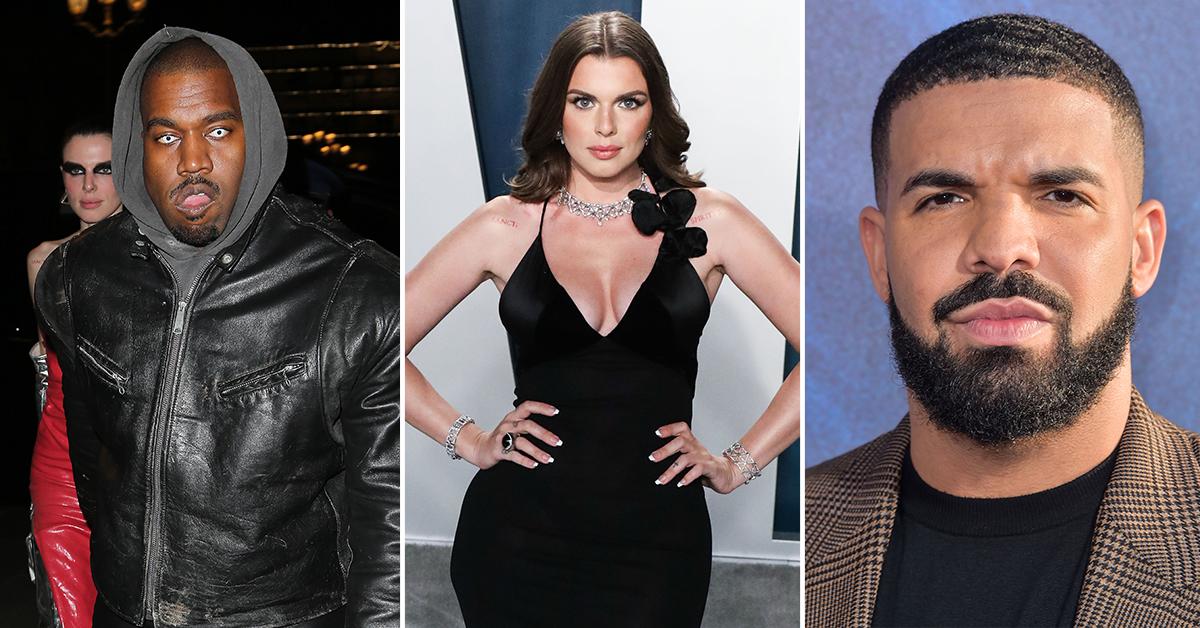 While it seemed Kanye West and Drake finally got to a good place following their long-time feud, it's safe to say that's no longer the case after the Donda rapper's girlfriend revealed she had a fling with the "One Dance" singer before the new flames linked up.
Article continues below advertisement
According to Radar, Drake and Julia Fox dated nearly two years before Ye and Julia's relationship began on New Year's Eve in Miami. The actress and Degrassi alum had a secret romance back in 2020 pre-pandemic.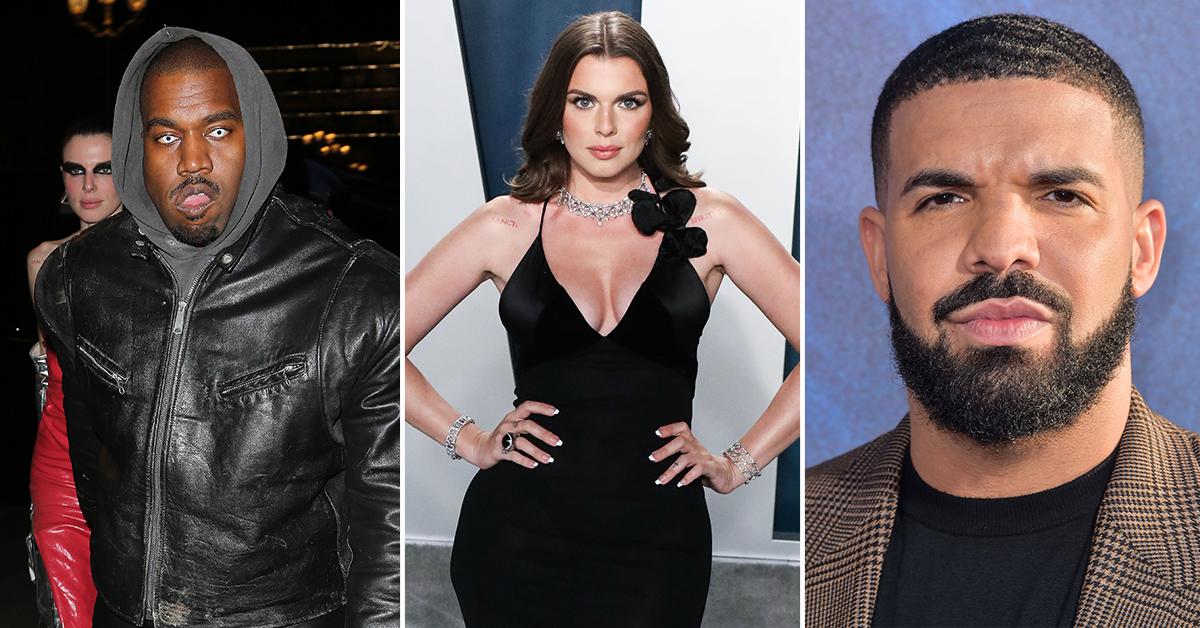 Article continues below advertisement
Insiders told Page Six Julia informed Kanye of her past hot-and-heavy relationship with Drake — and Ye was far from pleased. The 35-year-old reportedly slid into the brunette babe's DM's after watching her in the 2019 drama, Uncut Gems.
Article continues below advertisement
However, at the time, Julia was still with her husband, Peter Artemiev, with whom she shares one-year-old son Valentino. Julia eventually reached out to Drake the following year when the former flames' marriage came crashing down. Julia and Peter finalized their divorce in 2021.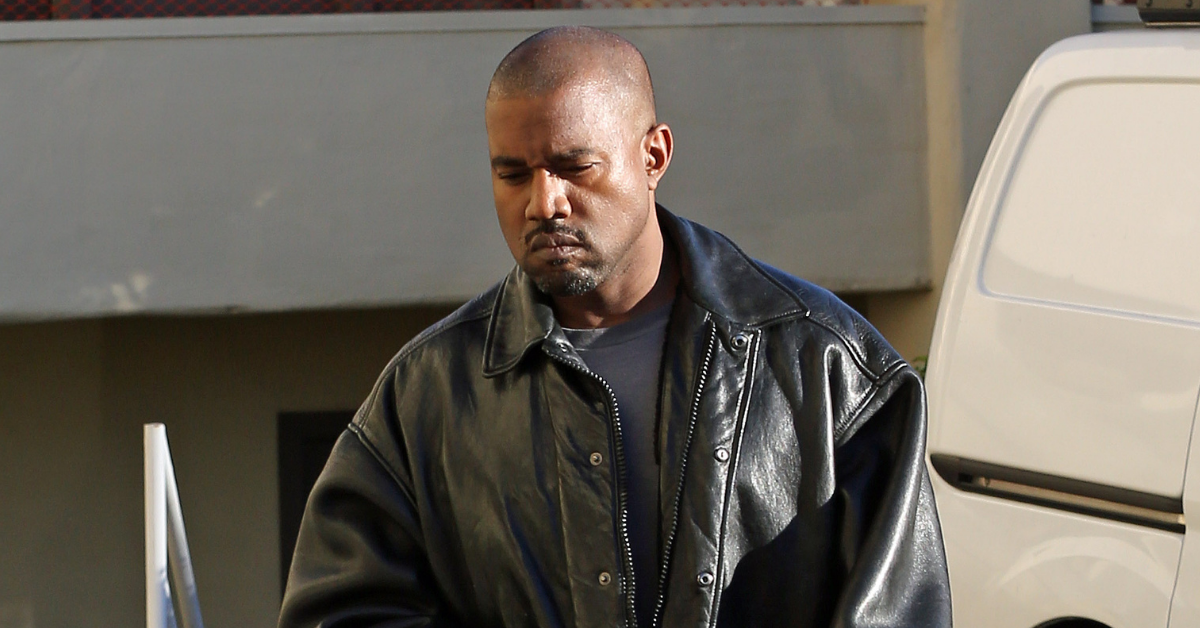 Article continues below advertisement
Once Drake and Julia finally linked up, insiders told the outlet he spared no expense when it came to treating the mother-of-one. Drake, whose net worth is reportedly close to $200 million, wined and dined her at fancy restaurants in the U.S. — and even brought her back home to Canada.
Article continues below advertisement
Drake and Julia first met at the Bowery Hotel in New York City for drinks in February 2020, and the "Hotline Bling" singer apparently couldn't get enough of her. In fact, one day after meeting for drinks, Drake allegedly crashed a promotional event at Bloomingdale's.
"They closed down the store so he could visit," an insider told the outlet.
Article continues below advertisement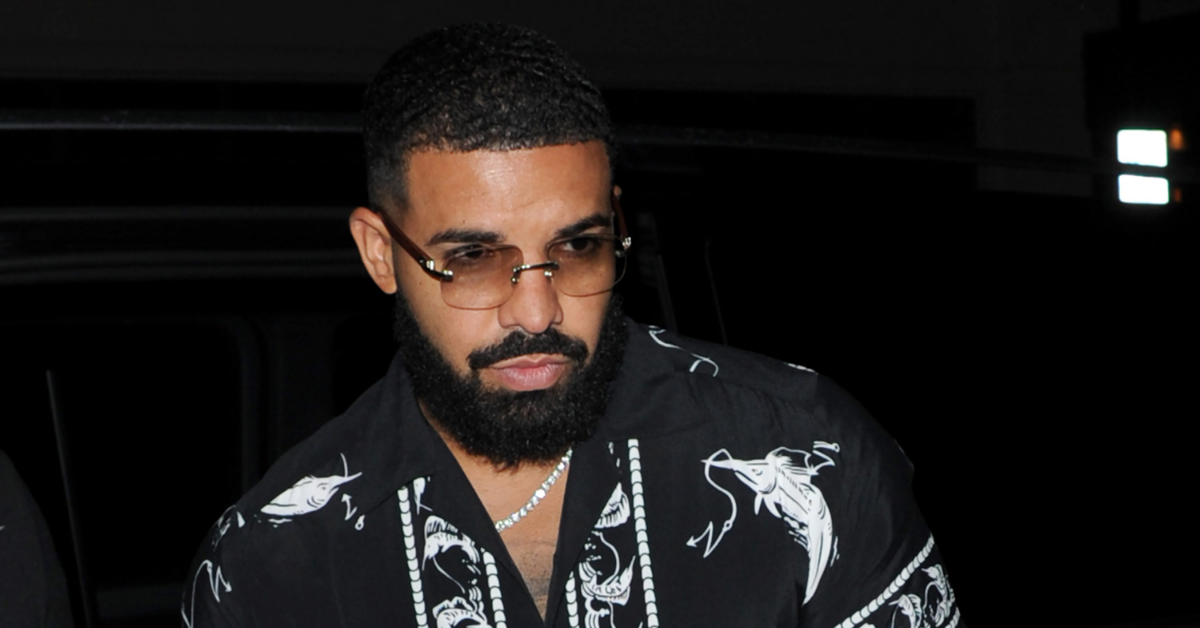 The brief flames even spent time on Kanye's turf in Los Angeles, where Drake apparently flew Julia out after Valentine's Day in 2020 and dropped some serious cash on the 31-year-old, treating her to not one, but two Birkin bags.
Article continues below advertisement
"Then she went to [his hometown] Toronto to stay with him," spilled the source, who insisted everything was going great between the two until the pandemic took a toll. "They were closing the border [between Canada and the US], and she had to get back home."
Article continues below advertisement
Instead of seeing her romance with Drake through, Julia apparently rekindled things with her ex, and the two welcomed their son in January 2021.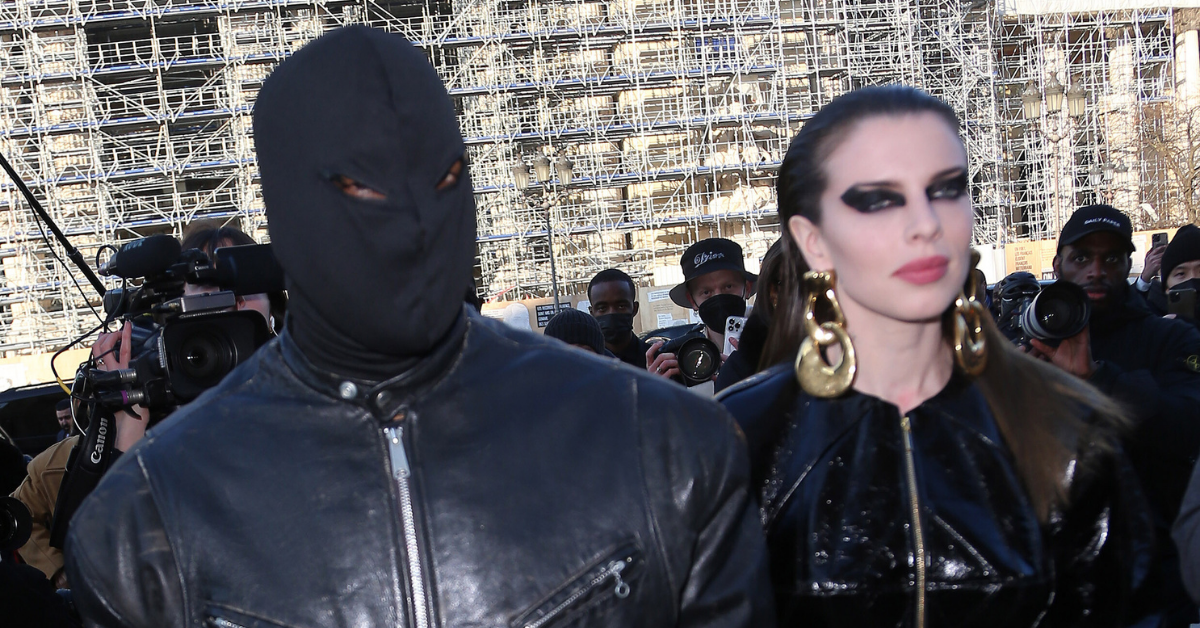 Article continues below advertisement
After things between the coparents didn't work out again, they went their separate ways, leading Julia to eventually meet Kanye at the start of the new year. Since then, the new couple hasn't been shy about flaunting their PDA-filled romance, with Julia even gushing over how Kanye spoils her in an essay for Interview Magazine.
"His energy is so fun to be around. He had me and my friends laughing, dancing, and smiling all night," she gushed in the essay of when they first met. Noting she doesn't "know where things are headed" between the two, Julia maintained she's "loving the ride."