NEWS
Katya Karlova: A Healthy Balance Between Classy And Sexy in the Modeling World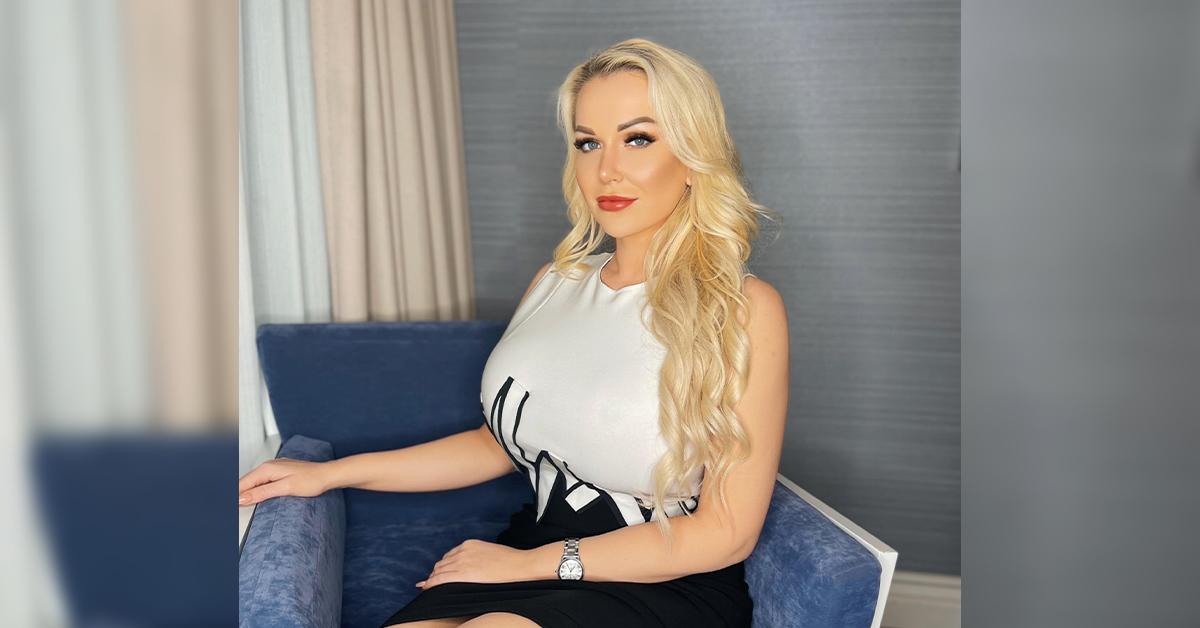 It can sometimes be daunting for anyone to operate in the corporate world while pursuing a career in modeling, but Katya Karlova is doing just that, and successfully, too! With a Bachelor's from UCLA and a Master's from University College London, Katya is opting to challenge the status quo and define success on her terms.
One striking thing about Katya is her powerful, confident aura that belies her physical beauty. She's bold and down to earth and isn't ashamed to admit she loves her body and she loves feeling sexy.
"Modeling was sort of like what helped me heal," she says, "I like a balance between classy and sexy, modeling is what helped me to come out of my shell in a way that I really couldn't before."
Article continues below advertisement
In a recent chat, Katya Karlova, who's an immigrant from Moldova, reveals that her interest in building a modeling career is anything but superficial. As far as Katya is concerned, being a model for her is personal, like a mission. It's an opportunity to take control of her sexuality and live life on her terms without the fear of prejudice.
Modeling changed Katya's life and helped her heal at a critical point in her life when she was going through depression and other societal prejudices. Ultimately, Katya is open to letting go of her job in the corporate world and devoting her life to modeling and other interests in the near future. "I could envision getting to the point where I leave my corporate job to focus more on modeling, speaking engagements and brand partnerships."
The UCLA graduate reveals that she's inspired by famous icons like Marilyn Monroe and Pamela Anderson for the sheer fact that these celebrity figures were classy, sexy, playful, and fun, with a vibe that resonates.
Since she recently started modeling, one of Katya's main goals is to grow her fan base. It's like testing the water and being certain of the depth before you step in with both feet. She is focused on establishing a robust social media presence, leveraging platforms like Instagram.
Furthermore, when the time is right and she does take to full-time modeling, she'll likely be combining that with public speaking. Katya believes that modeling will afford her the privilege of meeting more people, having a voice, and sharing her experiences as well.
By her disposition Katya is challenging the status quo that seeks to box women in the society, drawing impetus from her background as an immigrant from Europe and her career in the corporate world to champion a course for women. Being involved in modeling, for Katya, is a way of pushing outside her comfort zone. In a sense, she's portraying a message that a woman can be accomplished and educated, and also be sexy at the same time. Essentially, wearing sexy lingerie and posing for the cover of Playboy magazine doesn't – shouldn't – define you.
Article continues below advertisement
In addition, Katya Karlova revealed during the interview that one of her goals would be to pose for the cover of sassy magazines like Maxim, Sports Illustrated, and Playboy.
Today, she's rewriting the script of her life and doing the best she can, not just for herself but for others as well.Katya notes that although people cannot choose what happens to them, they can determine how to respond to the circumstances that life throws at them. Having gone through therapy to sort out her own struggles, Katya is an avid mental health advocate.
Aside from her passion for modeling, Katya, who likes to come across as confident and sexy, has distinguished herself in her career where she was recently promoted to vice president. She's also carving a niche for herself as an advocate for mental health and body positivity.
She believes that people should be confident enough to be true to whom they are because it is very freeing and empowering as opposed to being body-conscious and intimidated by the opinions of others.
Katya says she's simply put off by the idea of women being judged and condemned by society on account of what they wear and how they appear in public. Her efforts as an advocate have given her the drive to continue pursuing equality for women and how they are viewed within the public eye, commended for their beauty and how they look instead of only how they are dressed.