NEWS
Kazumi Is A Household Name — Here's Why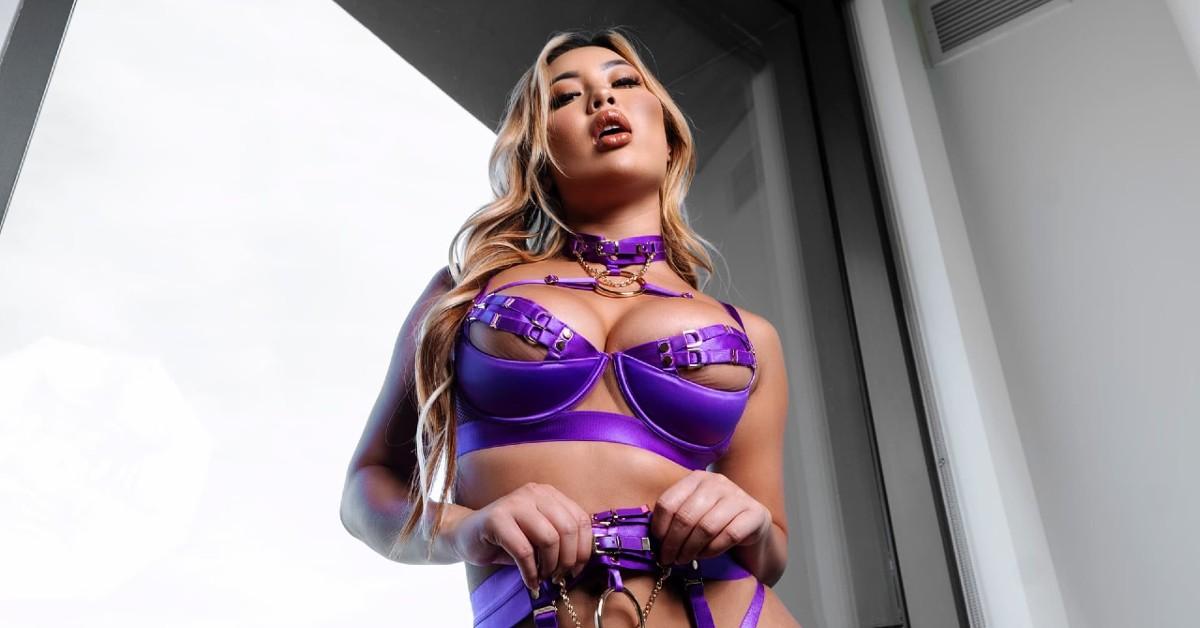 In 2022, sex is still considered a massively inappropriate subject. Frank discussions about sex and sex workers remain taboo in most parts of society, with women in the industry facing a lot of hate. But this has not stopped Kazumi from speaking her truth and advocating for sexual positivity.
Her bold approach to sex and sex work has seen her become a household name. Kazumi has built an online community of over 400K followers and was recently nominated for Rising Female Social Media Star at XBIZ Miami. Kazumi has also been featured on numerous podcasts talking more about how to redefine sex work.
Article continues below advertisement
According to Kazumi, her goal is to create a safer space for adult content creators like herself. She is fighting to end the stigma around sex work and sex in general as she pushes for sex positivity.
"While there is some improvement, and more people are now open to discussing sex-related topics, much still needs to be done. There is a lot of shame and judgment surrounding sex, especially female sexuality, which makes it hard for women to be comfortable with themselves. For instance, women are "ranked" based on their body count, and the higher your body count, the lower your value," says Kazumi.
She explains that many people look down on women with a higher body count, adult content creators, and sex workers. The narrative of sex work as undesirable and sex workers as disposable victims is also heavily steeped in people's perceptions, and adult content creation is rarely viewed as a valid occupation.
Kazumi is using her platforms to shed more light on adult content creation as she shows the public that all occupations are valid. No one should be shamed because of their sex life or the nature of their work.
You should also not let what others think or say about you stop you from getting what you want, says Kazumi. Kazumi has managed to build an empire as an independent adult content creator. She made her first million when she was 23. She is now 25, and her net worth is over four million. Kazumi has also invested in other projects and says that she is looking to join real estate.
"Why should I be taken less seriously as an adult content creator? What makes me gross, and why does my humanity need to be rationalized just because I am a sex worker or a sexually active woman?" says Kazumi.
Kazumi is fighting to end the double standard where a higher body count in men is considered an achievement, but for women, it's seen as something that you should be ashamed of. She is pushing for sex positivity and a better work environment for adult content creators and sex workers, using her platforms to encourage others in the industry.
Adult content creation should be a job like any other, but there are so many roadblocks for those in the industry. You face a lot of judgment from the outside world, and many people don't understand you. Kazumi had to overcome all these challenges to reach the top. She now helps others as she fights for a better work environment.