NEWS
The #MeToo 'Male Gaze' Pressures Keira Knightley To Refuse To Film Any More Sex Scenes With Male Directors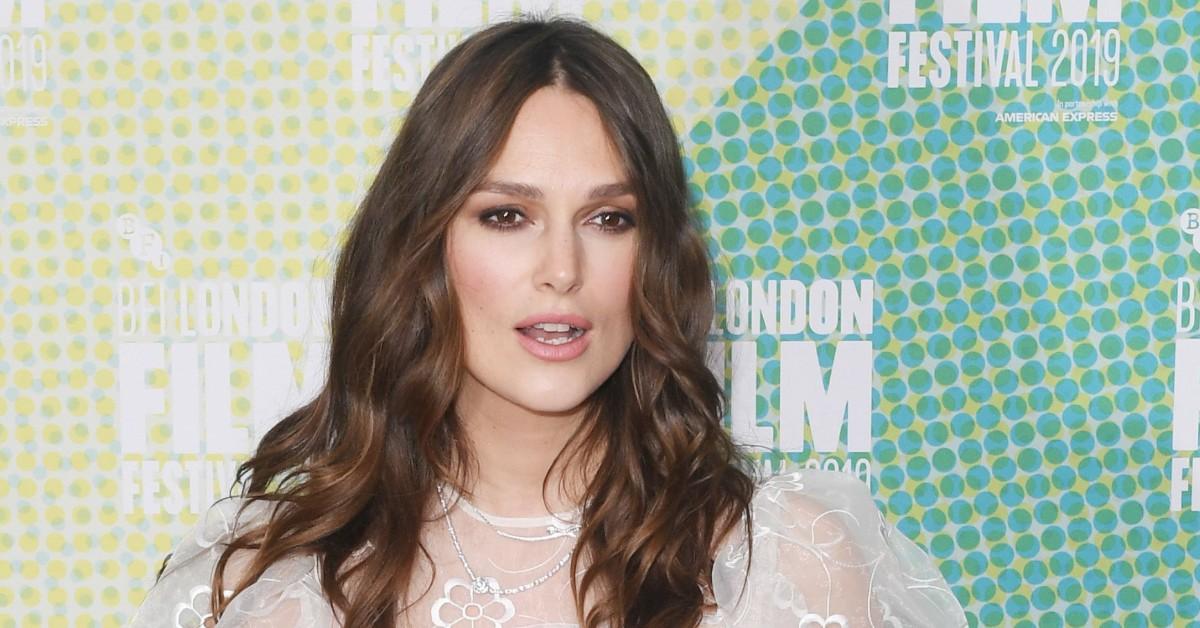 Keira Knightley has shared that she will no longer film sex scenes if they are being directed by men.
The Last Night star has shot several explicit scenes throughout her two-decade-long career, in movies such as Colette, The Aftermath and Atonement, but after welcoming her two daughters, Edie, 5, and Delilah, 1, Knightley says she'd only be comfortable working with a female director if she were to strip off for a movie again.
Article continues below advertisement
In a recent interview with Chanel Connects, the brunette explained, "It's partly vanity [but] partly also… it's the male gaze.
"I feel like if I was making a story that was… about that journey of motherhood, that journey of body [acceptance], I feel like I'm sorry, but that would have to be with a female filmmaker. I don't have an absolute ban, but I kind of do with men."
INSIDE BRAD PITT AND ANGELINA JOLIE'S TUMULTUOUS RELATIONSHIP: A TIMELINE
Knightley also mentioned being opposed to doing any sort of sexual scenes that require her to be "greased up and everybody's grunting," stressing that she would rather pass on the role than to have to revisit the memories of filming a raunchy sex scene with a male director in the room.
Knightley makes it very clear that she's not against the idea of being intimate for a scene in a movie as it often adds artistic value to the motion picture, but now that she's a mother-of-two, she'd rather pass on the opportunity and have another actress play the part instead.
Article continues below advertisement
"I'm too vain, the body has had two children now, and I'd just rather not stand in front of a group of men naked."
The 35-year-old earned her big break when she landed the role of Jules in the 2002 flick Bend It Like Beckham before being cast in a string of blockbuster hits including Pirates of the Caribbean, King Arthur, Love Actually and The Duchess.
"I never did anything that I didn't feel comfortable doing. I'm really happy with my body. It's done an amazing thing. But I also don't want to stand there in front of a whole film crew.
"It used to be that you'd do a sex scene in isolation with the film, and it would make sense.... But now, you can take the whole thing and put it in a completely different thing, and it's on some porn site."