NEWS
25-Year-Old Entrepreneur Khalid Ahmed's Weighted Blanket Company Sells for $42.7 Million Thanks To Innovative Sales Strategy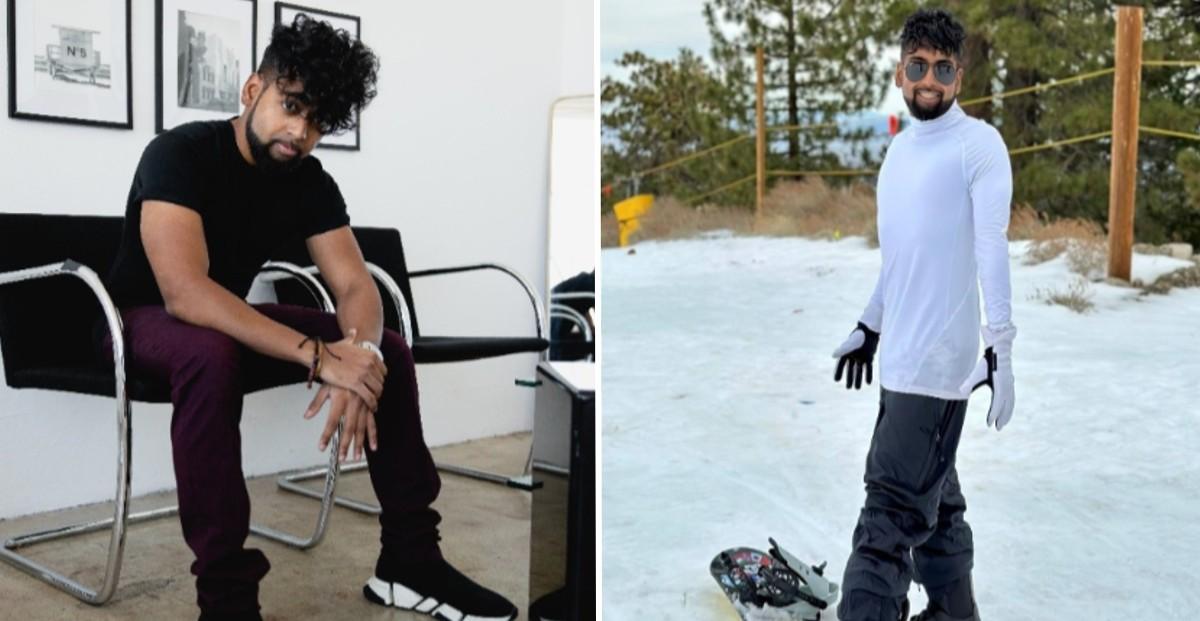 From selling comic-based knick-knacks to online computer parts and outdoor gear, Khalid Ahmed has had quite the journey as an entrepreneur. However, it was his latest venture in the weighted blanket industry that proved to be his most successful yet. Khalid's Volume-Sales product strategy quickly dominated the American market, and he recently sold his company to Chinese private equity firm Ancient Jade Capital for a staggering $42.7 million.
Khalid's success can be traced back to his early days in the tech industry. His interest in Bitcoin led him to invest in digital currency and explore the blockchain landscape. As he accumulated capital from his Bitcoin ventures, he began to expand his entrepreneurial endeavors into selling computer parts, which eventually led to him making contacts with suppliers in China.
Article continues below advertisement
Through his partnerships with Chinese textile factories in Guangdong, Zhejiang and Jiangsu Provinces, Khalid was able to source high-quality materials for his weighted blankets and sell them to the US market at a reasonable price. His Volume-Sales product strategy quickly caught on, and he soon found himself dominating the online sales of weighted blankets. It wasn't long before he had secured space on retail shelves nationwide.
Khalid's latest sale to Ancient Jade Capital is not his first experience selling a company. He has sold three other companies in the past, all to different Chinese contacts, for smaller amounts. This includes an online comic-based knick-knack store and an online hiking/outdoor store in 2017, and a computer parts-based online store in 2016. Despite his young age, Khalid has a wealth of experience in the business world and has proven himself to be a savvy entrepreneur time and time again.
But Khalid is not just a successful businessman; he is also an accomplished pilot and car collector. His fearless attitude and willingness to take risks have served him well in both his personal and professional life. He is also an angel investor for a 'series A round' investment for DOGPOUND, the nation's most exclusive gym, alongside other notable investors such as Tom Holland and Adriana Lima.
Khalid's journey has not been without its challenges. His diagnosis of Crohn's Disease at the age of nine forced him to achieve financial success at a young age to ensure that his family would never be in the same position again. "Unlike most people, I was forced to achieve financial success at a young age. My early success was dictated by the need to pay my own medical bills," he shared. He credits this experience with giving him the drive and determination to succeed in life.
Despite his success, Khalid remains humble and grounded. He understands that success is not just about financial gain but also about personal growth and making a positive impact in the world. He hopes to continue exploring the blockchain landscape and supporting innovative ventures that can make a real difference in people's lives.
Khalid Ahmed's entrepreneurial journey has been nothing short of remarkable. From his early days in the tech industry to the recent sale of his weighted blanket company, Khalid has proven himself to be a savvy businessman and fearless risk-taker. But beyond his success, Khalid's story is a testament to the power of resilience, determination, and a willingness to take on challenges. His journey is far from over, and we can't wait to see where his next venture will take him.