Kim Kardashian At War With A Teen? 14-Year-Old Rapper Claims Reality Star Mom Made Her Take Down Video Featuring Daughter North
Kim Kardashian won't let anyone mess with her family, not even a 14-year-old.
Article continues below advertisement
That Girl Lay Lay, a teenage rapper, shared a music video featuring the Keeping Up With The Kardashian star's 8-year-old daughter, North. The young singer followed up with an Instagram Story shortly after, claiming that the mom-of-four texted her to take down the video.
"@kimkardashian texted me to take down the new TikTok video with North in it...I don't know why...they invited ME to their house...this industry sucks!" Lay Lay wrote on her story.
Article continues below advertisement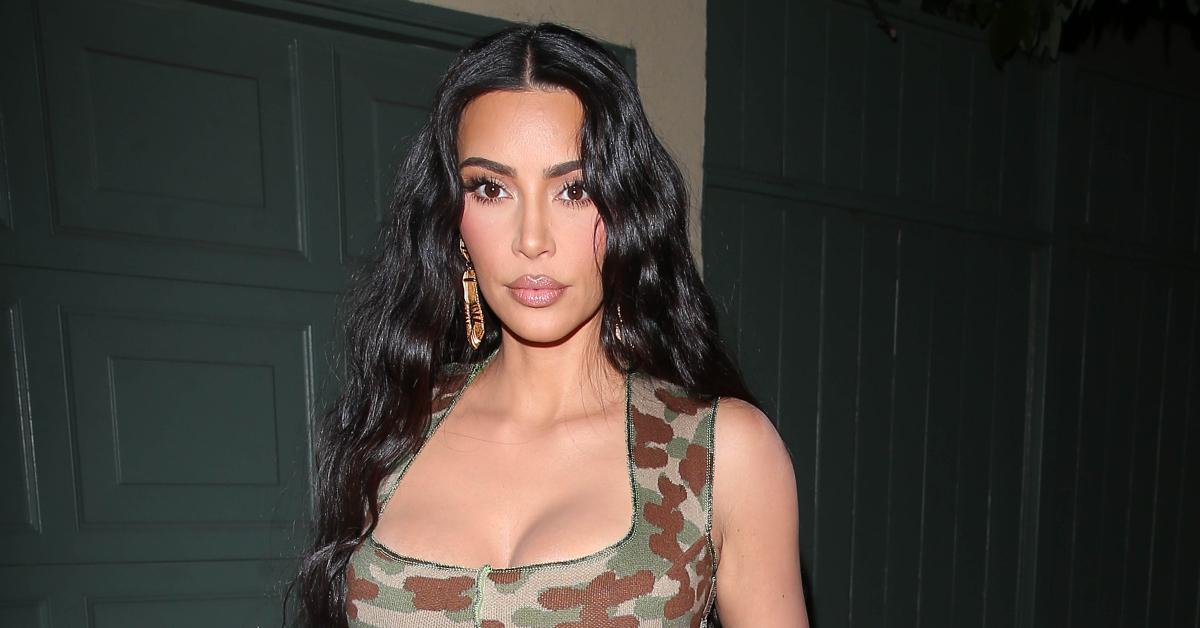 However, a source close to Kardashian and Kanye West tried to set the record straight, claiming that Lay Lay didn't lay out the whole story.
Article continues below advertisement
While Lay Lay's father claimed to have asked Kardashian and West for permission to post the video featuring North months ago, the family source insisted that the estranged parents never received any communication asking for permission to post the video.
Article continues below advertisement
The video was shot in March 2020 on what was supposed to be a playdate, although Kardashian and West did allow for one TikTok to be posted.
At the time, Kardashian was under fire after not crediting another young artist ZaZa when North performed her song at Paris Fashion Week. Lay Lay reportedly now believes that the reality TV star only allowed for the first TikTok to be posted as a way of cooling the heat she was getting at the time.
Article continues below advertisement
The source who spoke with TMZ was quick to turn down the narrative from Lay Lay and her team, and claimed that Kardashian and West are the ones feeling taken advantage of.
Article continues below advertisement
"Lay Lay's dad refuses to release the music video without footage of North because he is clearly trying to use her image as a source of publicity which is why North's parents have an issue to begin with. It's a matter of principle at this point and the answer is still no. He cannot use footage that was filmed of North taken inside her home during what should have been an innocent child's play date for commercial purposes," the source commented.
Kardashian's friends and PR maven Tracy Romulus also set the record straight and shut down the rumor that the KUWTK reality star was the one who texted the 14-year-old directly.
Article continues below advertisement
"To be clear it was me who contacted Lay Lay's dad, grown up to grown up. Kim never reached out to this child. I'm sorry it was not explained in a way for her to understand (because I very explained to the dad) but Lay Lay was invited over 1 YEAR ago for a private child's play date - not to be filmed and for that footage to be used in a music video over 1 year later," Romulus wrote.
"The play date came about because North was a fan and loved to cover her songs. Kim invited Lay Lay over to their home not knowing they would want to film North - however North's parents did allow for 1 Tik Tok to be posted after the play date ended and it was learned that they had filmed her for several of them," she continued in the post.
Article continues below advertisement
"As Lay Lay grows older and she continues to have a career in this industry she will have to learn that nobody can film you and use your image without your permission. North is an 8-year-old child who is not on social media and it is well within her parent's rights to say how and when her daughter's image can be used for promotional purposes just like it's well within Lay Lay's parent's rights to say yes or no when it comes to their child's image."
According to Lay Lay's representative, the young artist is having a difficult time dealing with the drama and believes that Kardashian only wanted the video taken down because she was not directly benefiting from it.