NEWS
The Kind Pen: The Perfect Way To Take A Hit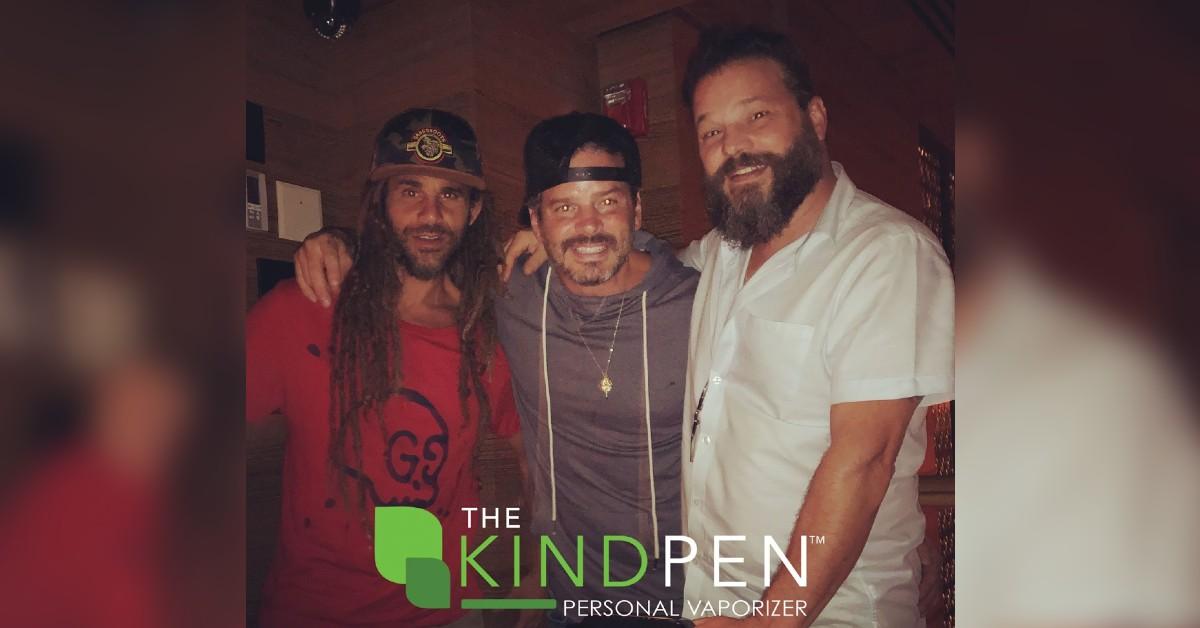 The modern marijuana industry is budding. According to a recent Grand View Research, Inc. study, the U.S. cannabis market is expected to reach USD 40.0 billion by 2030.
This highly anticipated growth is due in part to increased access to cannabis, whether medically or recreationally. Since 2012, 19 states and D.C. have legalized marijuana for adults over 21, and 38 states and D.C. have legalized the drug for medical use. But, none of this progress would be possible without the industry pioneers who persisted in creating a legal marketplace and the new wave of cannabis entrepreneurs who continue to innovate.
The Kind Group CEO, Anthony Gagliardi, is one of those innovators. As state legalizations gained momentum in 2013, Gagliardi was serving time on racketeering charges. What most would see as a setback, Anthony used as a period to build. Seeing the potential for marijuana-related products, Gagliardi identified a gap in the market for hardware and along with Partner Joseph Vecchione launched his flagship brand, The Kind Pen, later the same year.
Article continues below advertisement
Today, The Kind Pen is the industry-leading personal vape pen company. Their award-winning products have gained popularity with consumers for their usability, comfortability, and lifetime warranty.
"We continue to reinvent and elevate vaping extracts, oils, and flower through our thoughtful design and ease of use to provide consumers the cleanest vaping experience," commented Gagliardi.
And The Kind Pen vaporizers do just that - their practical, cutting-edge design delivers the perfect balance of potency and discreet portability, making it one of the best vape pens for weed, hemp, hash and CBD, and other vapeable products.
Following the success of The Kind Pen, Anthony turned his curiosities to improving the product his customers consume.
"Having already provided customers with the best device to enjoy cannabis products from - the new focus became, how do we provide the purest product too? That's when we began working on The Kind Canna."
Article continues below advertisement
In 2021, The Kind Canna entered the California market. Inspired by the need to protect mother nature while supplying the highest quality cannabis, The Kind Canna works exclusively with sustainable farms that utilize eco-friendly technologies to ensure a minimal carbon footprint throughout the growth and harvesting process. Working with partners such as Tower 26 lets them produce and distribute premium cannabis products in terms of strain, genetic makeup, and natural terpenes.
"We are elevating industry standards," noted Gagliardi. "And not just in the products we make - but how the cannabis culture is perceived. The foundation of our mission at The Kind Group is to foster an inclusive community where you are free to enjoy yourself as you are."
The company frequently partners with like-minded brands to host elevated cannabis-centric events in New York - helping erase the stigma the cannabis culture has taken on since its heydey in the 19th century. The Kind Pen is also dedicated to supporting charitable giving and offers a roundup option at checkout to support its nonprofit partners.
When asked what's next, Gagliardi smiles. "A few things."
His entrepreneurial spirit is expanding into new markets - notably, a partner with the TSB Hospitality Group.
"We are currently working on opening a new venue in New York City - more to come on that!"
Gagliardi is also an early investor in Nitro Beverage Co. and has had several residential real estate investments throughout the past five years.
Connect with Anthony Gagliardi on Instagram.
To learn more about The Kind Pen, please visit www.TheKindPen.com.
To learn more about The Kind Canna, please visit www.TheKindCanna.com.
would be nice to note who the partners are and what they support @brianna.c@thekindpen.com