NEWS
King Palm Launches Giveaway With Local Smoke Shops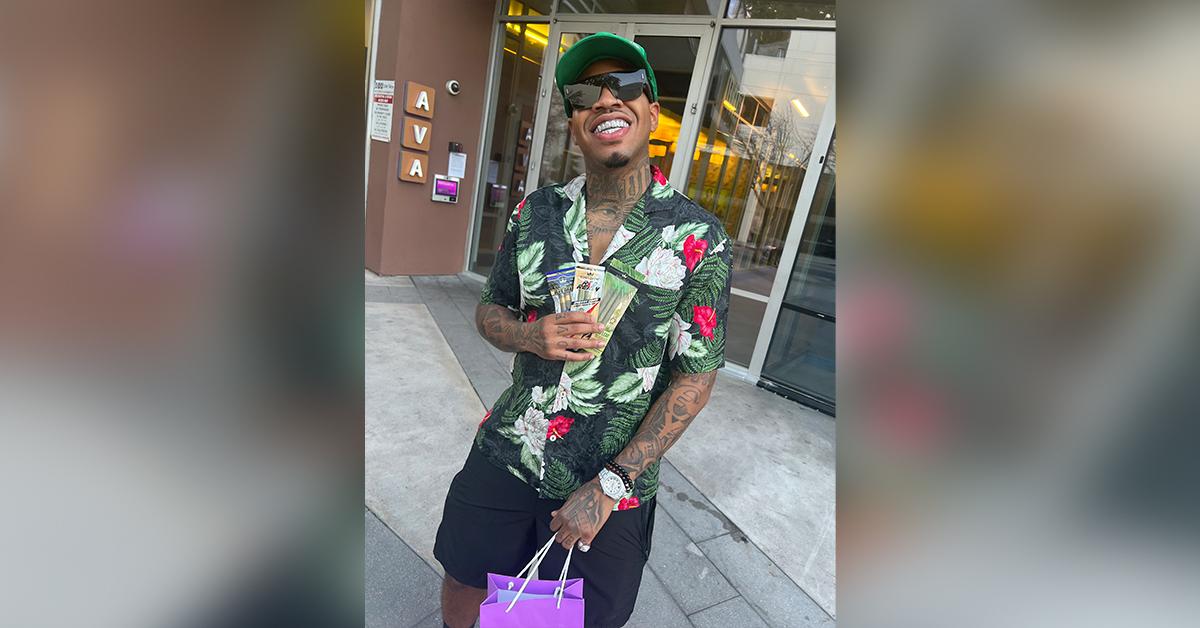 Inspired by centuries-old smoking methods, King Palm has become one of the fastest-growing producers of handmade all-natural leaf wraps. King Palm's pre-rolled cones are expertly crafted with sustainably in mind. The result is a growing fan base that relies on King Palm's wraps as the most natural, cleanest option for a slow, smooth burn.
In the new year, the brand reflects on its many successes, including numerous additions to their already impressive product line. This year's flavors include new fan favorites like Strawberry Shortcake, Red Reign, and seasonal Pumpkin Cream. In contrast, new products like rolling papers have been introduced into the robust King Palm product line.
King Palm also achieved a remarkable milestone, a collaboration with top UFC fighter Sean O'Malley that featured co-branded Suga Punch pouches released both online and in smoke shops nationwide.
Article continues below advertisement
And as for the year to come? Representatives from King Palm offer a small taste of what to expect from King Palm in the new year.
"For 2023, we are planning to launch a line of paper cones that have a flavor capsule inside the filter tip," brand reps say. "None of the regular cones on the market right now are flavored or have that type of technology added to them to give them that vape-type taste of flavor terpenes mixed with their cannabis," says a representative for King Palm.
With sights set on the cannabis industry as the next frontier, King Palm is looking forward to doing new collaborations and increasing the brand's visibility.
"We're partnering with many existing cannabis flower companies who use our rolls for pre-rolls that can be sold in dispensaries across the country. We're also getting our own licensing to produce our own pre-rolls to sell within the dispensary market," said brand representatives.
For the team behind King Palm, ensuring a wide array of products that caters to a vast spectrum of users is key. Smoking is personal, and King Palm hopes to give each user a unique and enjoyable experience.
Article continues below advertisement
"We have all different sizes and styles and options for any flower consumer. We have all different smoking accessories and products for smokers out there. We have all different stuff for everybody. So, it's like a one-stop shop. You could come in, go to our website, or go into the smoke shop and grab a different style of King Palm and add us to your lineup to spice up your life with a different variation of smoke."
Historically, the brand has relied heavily on social media and pop-up events at local smoke shops for the opportunity to connect with and educate customers on its all-natural product line.
"That's always a plus and beneficial thing to do because they come down and they can actually see the product, they can talk with someone who can inform them more on the product and get them up to speed so they can cut down the learning curve. It's also a great bonding experience between the customer and the product," said brand reps.
King Palm credits local smoke shops for playing an essential role when it comes to connecting with customers. Though products are available for shipping anywhere in the country from the King Palm website, the brand is focused on encouraging customers to shop local and shop small. Never at a lack for creativity, King Palm has devised a clever way to ensure long-time fans and new customers alike turn up to support their local smoke shops: a $100,000 giveaway.
Article continues below advertisement
"We're doing a $100,000 giveaway within smoke shops, where we select people every month to get a portion of that prize. So it's not going to be $100k to one person, but we're breaking it down into multiple people each month, throughout the year, and we're starting that at the end of the year."
King Palm users purchasing their favorite products from a brick-and-mortar smoke shop are eligible to enter, and while the ease of home delivery from online shopping may be enticing, $100,000 might be even more so.
"To enter, you go down to your local smoke shop, you grab a King Palm product, you take a picture with it. You upload the photo of you holding the King Palm product, provide some simple information, and you're entered into the giveaway. And the more entries, the better your chance to win a prize."
King Palm's $100,000 Giveaway opens for entry on February 1st. For King Palm fans, the combination of supporting your local smoke shop and purchasing high-quality, sustainably made products may be more rewarding than anyone ever thought possible.