ENTERTAINMENT
Going To The Chapel? Kylie Jenner Teases That She'll Be Wearing A Bridal-Like Gown To The Met Gala — See The Pics!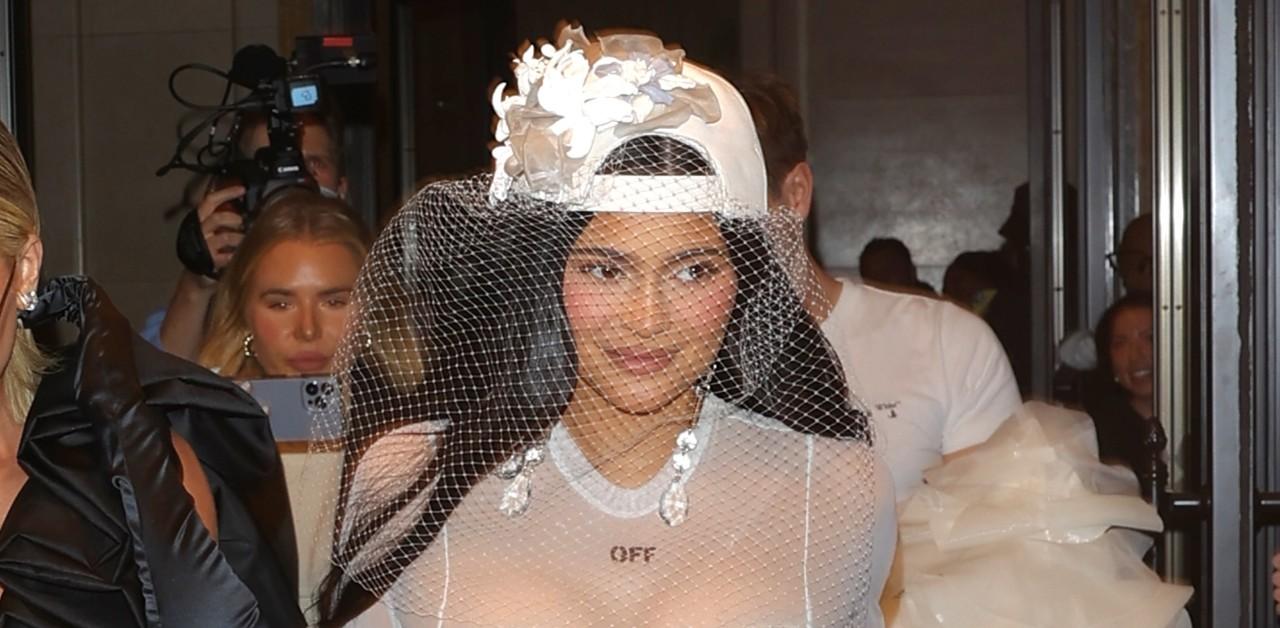 Does Kylie Jenner have something to tell us?
Before the reality star, 24, hit the Met Gala red carpet, she teased fans by offering a slight glimpse at her gown — and it's giving off wedding vibes! On Instagram, the makeup mogul shared a video that showed her and Travis Scott's daughter Stormi, playing with her dress' train, which was made from a cream-colored ruffled material.
Article continues below advertisement
She then stepped out of her hotel to show off her look, which consisted of a backwards baseball cap with a veil in addition to the gown, which appeared to have a short-sleeved sheer top followed by a bustier look, which was followed by the voluminous ruffled train.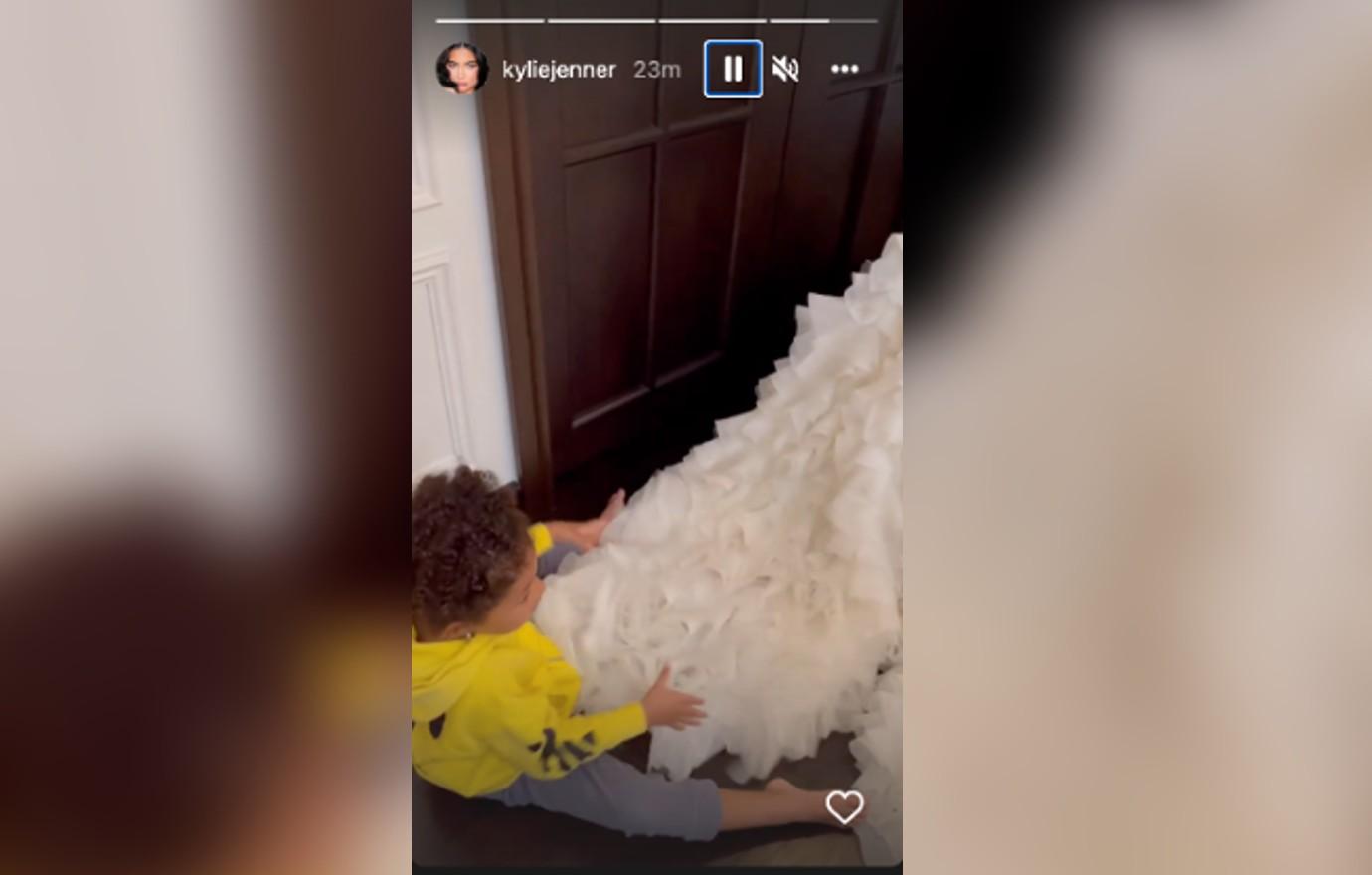 Article continues below advertisement
This is only the second time Jenner has walked a red carpet since she welcomed her second child in February. She revealed she "gained 60" pounds during her second pregnancy, and last week, she said she was "down 40lbs ... just trying to be healthy and patient." She also revealed via social media that she's been struggling to get back to her normal self after giving birth.
"It just didn't feel right to go back like nothing happened. I don't want my fans or any other woman going through postpartum to look at me and think, 'Oh, it's so easy for her, how is it not easy for me?'" she shared of why she publicized her issues. "So I just wanted to say something before I went back to life and everything was OK."
Article continues below advertisement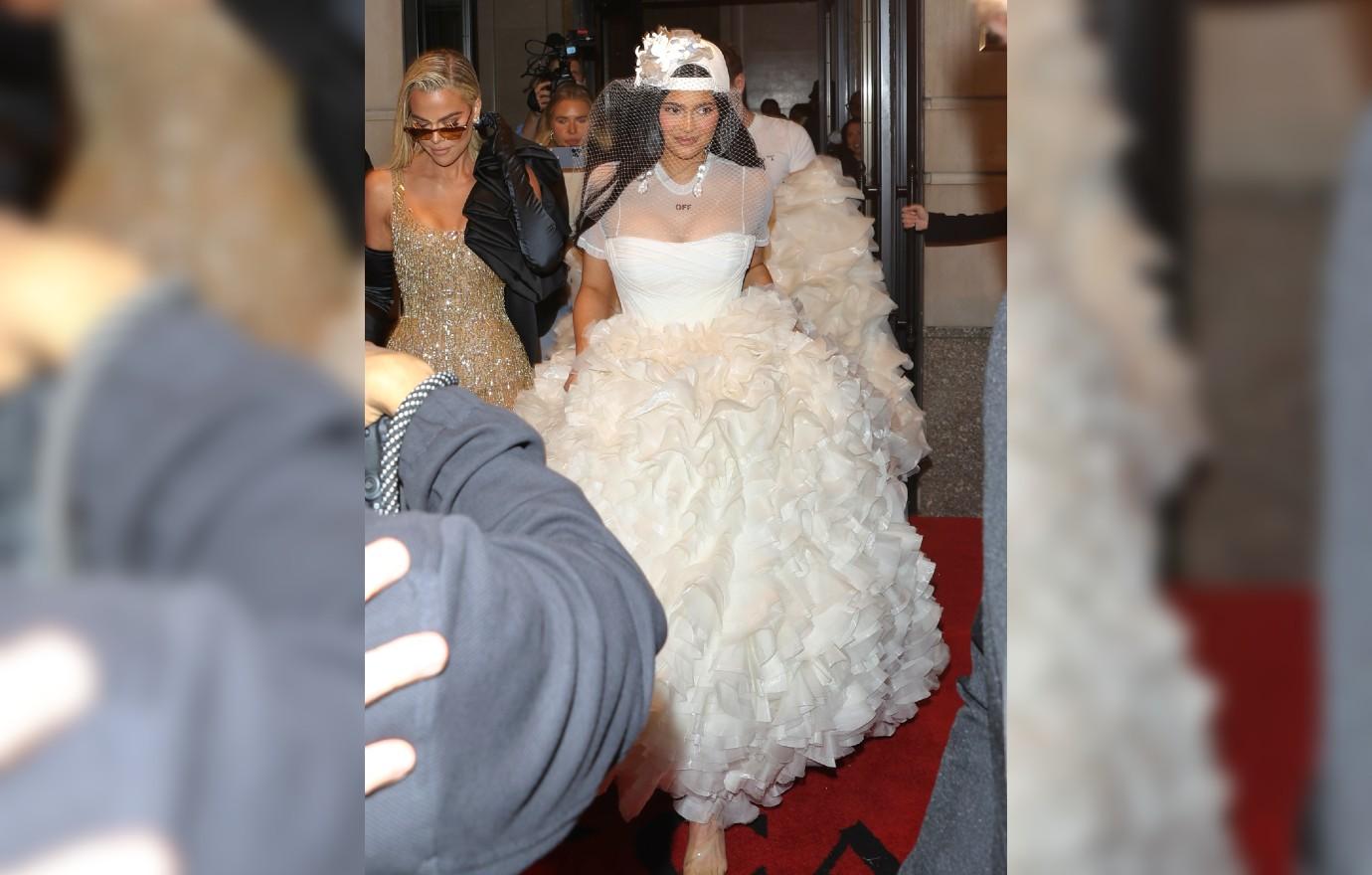 The reality star insisted she's "getting better every day. I feel good. It's not easy, I'm sure everyone goes through different struggles with it, but it's great. I'm in baby heaven."
Meanwhile, she's yet to reveal the new name of her and Scott's baby boy. When he first arrived, the pair had named him Wolf Webster, but less than a month later, she announced that they decided to change his moniker.
Article continues below advertisement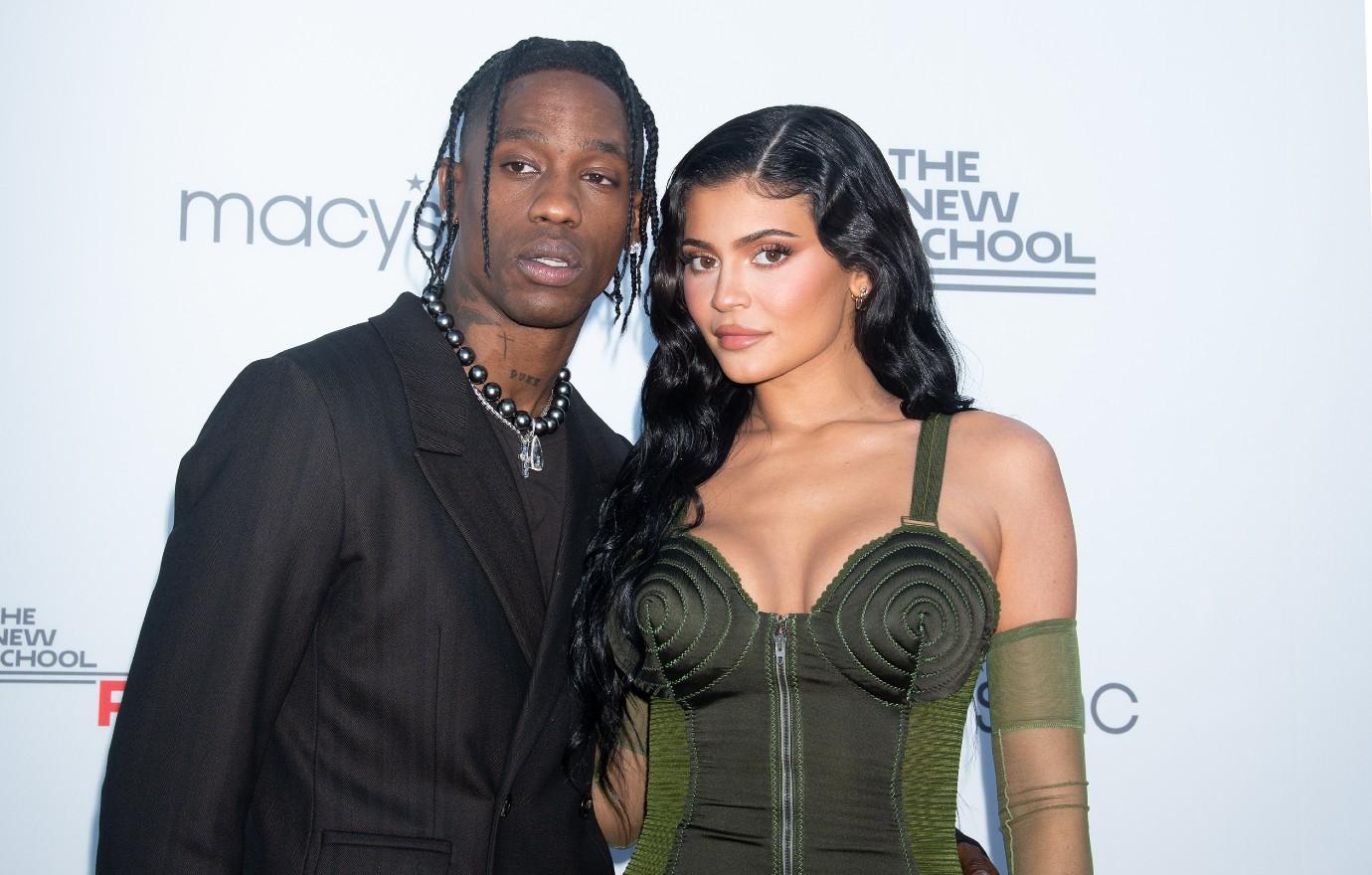 "We just haven't fully, legally changed it or anything, so I don't want to announce a new name and then change it again," she explained of the situation last month. "We're not ready to share the new name yet."
Jenner is just one member of her famous fam that's attending the gala, though only Kris Jenner — who's attending with boyfriend Corey Gamble — has yet to grace the carpet.