NEWS
Laced Hair Extensions Steal The Show At The 2022 Met Gala With High Pony On 'Emily In Paris' Star Ashley Park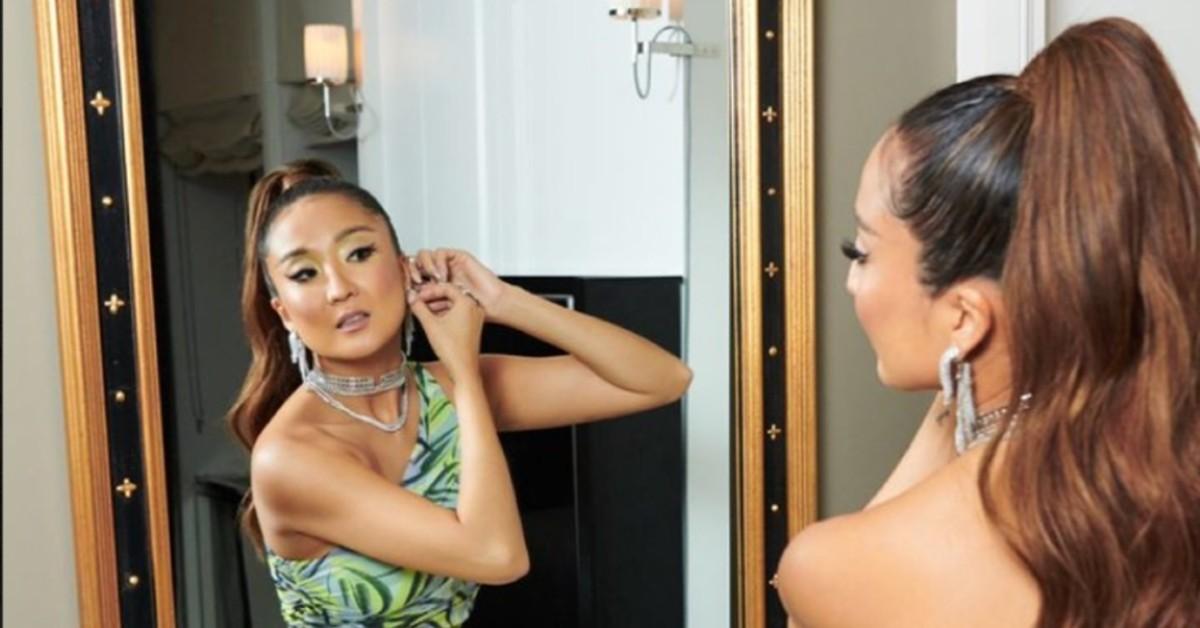 Every first Monday of May, fashion's biggest night transports people into the beautiful world of design and creativity through the Met Gala. Socialites and celebrities exclusively hand-picked by Vogue's editor-in-chief Anna Wintour grace the red carpet with lavish themed outfits as they enter the event. Cameras and reporters capture photos and ask guests about their looks as they pass by, and every single detail of the Met Gala guests' attire and accessories are examined and awed by onlookers and social media for weeks to come. One attention-grabbing accessory utilized to complete an attendee's look was Laced Hair Extensions, worn by Grammy and Tony nominated actress and vocalist Ashley Park. CEO and Founder of Laced Hair Extensions, Lacy Gadegaard-West, has dazzled yet again with her innovation, helping to hand select the perfect extension blend to complement Ashley's look.
Article continues below advertisement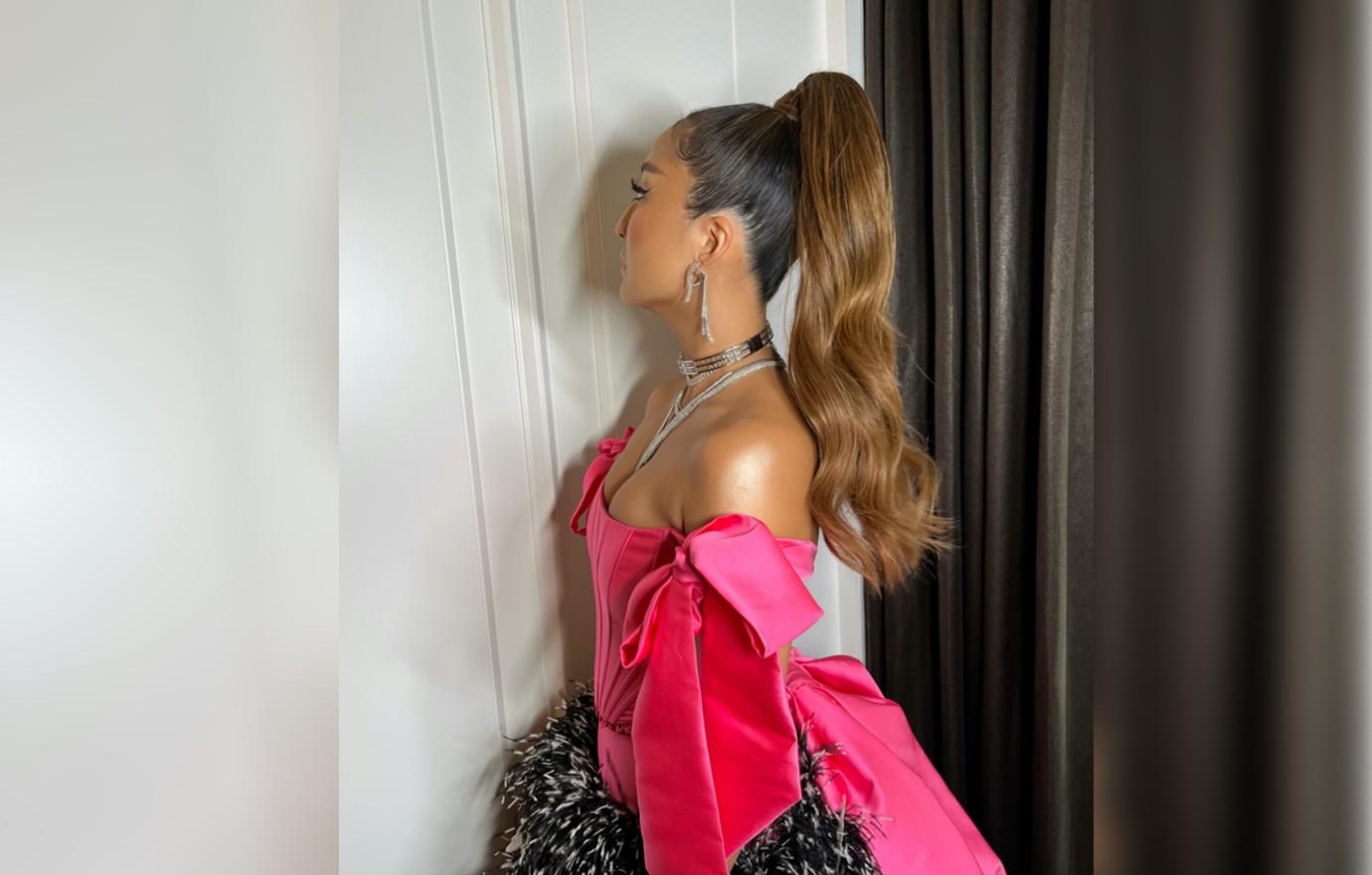 Ashley Park (@ashleyparklady) absolutely stole the show on the stairs with her extravagant gown and Laced Hair. Her team took this year's Met Gala theme of Gilded Glamour and elevated it with a high ponytail, featuring plenty of added volume and length from Laced Hair Extensions. The extremely talented Clayton Hawkins (@claytonhawkins) ensured Ashley Park embodied the theme, expertly styling the clip-in-extensions into a sleek ponytail with Hollywood blowout body for the red carpet look, the perfect intersection of modern and old school glamour!
Although Ashley rocked her Laced Hair Extensions ponytail, it was not originally the first idea for her look. Hawkins revealed, "We had thought about a braid but ultimately decided to keep it clean and simple." And Hawkins and Park definitely gave simple a new meaning, as Ashley demonstrated that gilded glamour can exist in a modern and spunky way.
Article continues below advertisement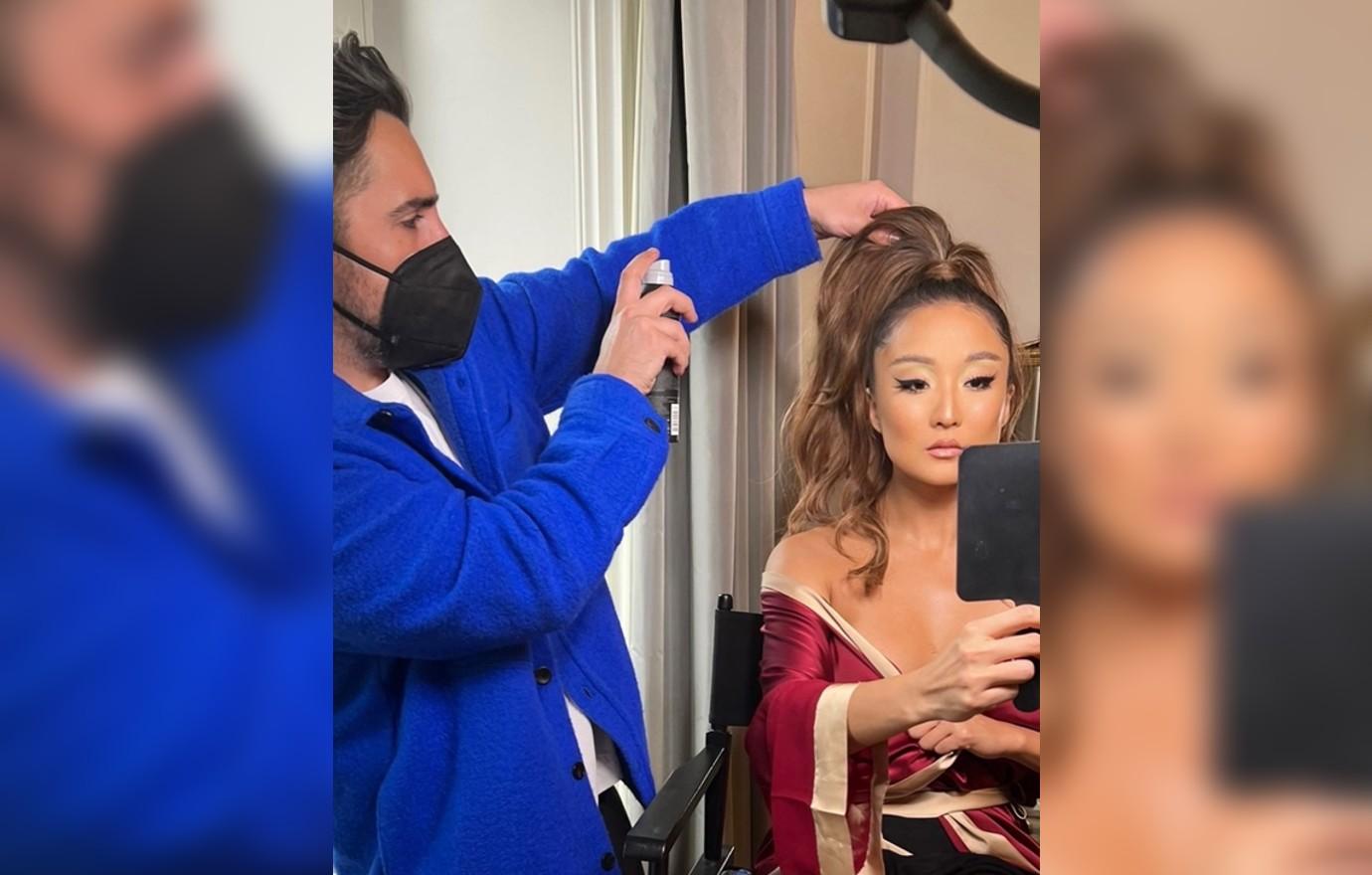 When asked to elaborate on why he opted for the ponytail rather than the braid, Hawkins explained that the Laced Hair Extensions ponytail ended up being the better choice for a comprehensive look, stating, "I wanted a hairstyle that complimented the dress and we knew that hair up would be the perfect thing to balance it out. Plus Ashley looks great in a pony." Because Clayton Hawkins knew that he needed versatile, high quality extensions to elevate Ashley Park's ponytail, he selected Laced Hair. Due to his extensive experience as a celebrity hairstylist, Hawkins has worked with nearly every extension brand under the sun, but still selected Laced Hair Extensions for the integrity of their hair. Hawkins said, "Not only are the extensions made with premium quality human hair, but the colors are stunning and blend so well with your natural hair." Needless to say, his decision to use Laced Hair Extensions clip-ins for the Met Gala was an easy one.
Article continues below advertisement
Because Hawkins used Laced Hair Extensions, onlookers were stunned by the length and fullness of Ashley Park's ponytail, the perfect centerpiece to an extravagant look. The luxe feel of Laced Hair Extensions perfectly balanced Ashley Park's hot pink Prabal Gurung gown; the addition of multidimensional 24 inch extensions complemented the dress's large bustle, and served as her main accessory, outshining even her diamonds. There's nothing quite like an elegant updo to complete a red carpet moment, and we can all agree that Ashley Park's Laced Hair Extensions clip-ins served her well.
The mastermind behind the look, Clayton Hawkins boasts an incredible portfolio as a celebrity hair stylist, with his artistry featured in nearly 300 magazine shoots produced by Vogue, Vanity Fair, Cosmopolitan, InStyle, and many more. Hawkins has also styled countless other renowned actresses' hair, including Dakota Johnson, Elizabeth Olsen and Emma Roberts.
When asked how fans of Ashley Park's polished hairstyle might achieve a similar result at home, Hawkins explained the fun yet elegant look is more attainable than it seems, and provided some shockingly simple tips. When asked which tool he considered his secret updo weapon, Hawkins revealed, "The key to any good ponytail is a strong elastic and I'm obsessed with my Goody Clear Ouchless Elastics." The elastics held everything together perfectly, which is impressive considering the amount of volume and density Laced Hair Extensions added to the updo. The process was surprisingly simple, especially considering the pristine result.
Hawkins went on to further detail the strategy and process of preparing and styling the extensions in order to achieve the final look. He explained, "For Ashley Park's Met Gala look, we wanted something opulent but not something that would distract from her dramatic gown. We opted for a lush and voluminous ponytail. I started by brushing her damp hair with my Ultimate Detangler from Tangle Teezer. I then applied a generous amount of Living Proof Full Thickening Mousse to her hair and rough dried it."
Article continues below advertisement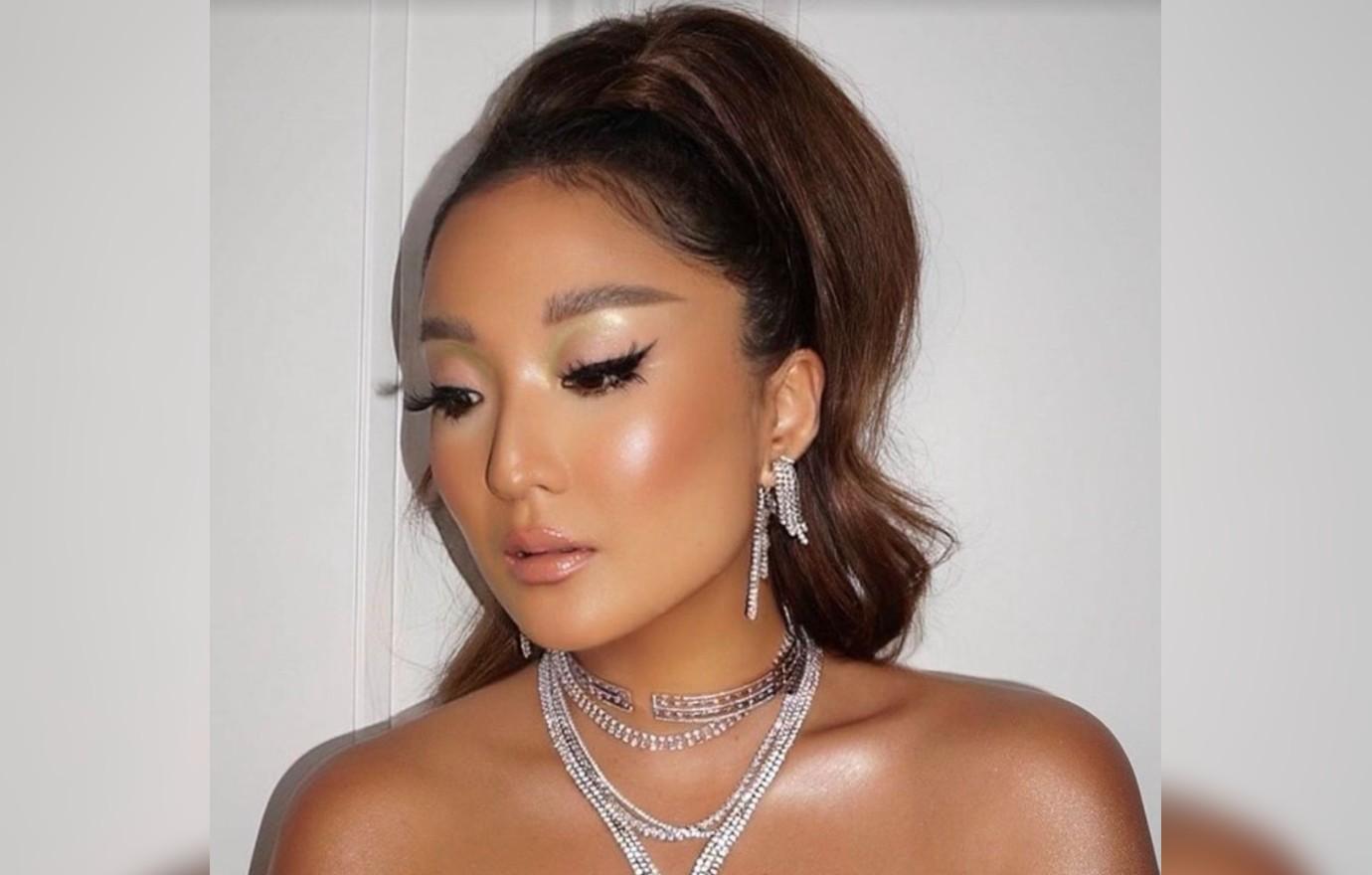 After getting Ashley Park's hair prepped, Hawkins went on to describe the process of placing the extensions in Park's hair. He continued, "Once her tresses were completely dry, I went in and clipped a couple of Laced Hair Extensions at her crown and snatched her hair into a half up high ponytail, securing it with my Goody Clear Ouchless Elastics. I then connected the bottom half of the hair to the high ponytail and secured it with a second Goody Clear Ouchless Elastic. Finally to style, I went in and curled the ponytail with a 1.25 inch curling iron."
Following the curling process Hawkins went on to explain how he was able to further elevate the the hairstyle by concealing the elastic and giving the extensions a finishing glow. Hawkins said, "Once everything was curled, I went in and wrapped a strand of hair around the base of the ponytail and secured it strongly with Living Proof Control Hairspray and a Goody Bobby Pin. To complete the look I teased the base of the ponytail and sprayed a generous amount of Living Proof Dry Volume and Texture Spray. The result was luxurious, voluminous, and opulent!"
In order to further provide assistance for those who want the Met Gala look, and also on how to apply clip-in-extensions most effectively at home, Hawkins gave his best advice for the process. He stated, "Make sure you tease and use a good hairspray to create an 'anchor' to clip the extension into. That way it won't slip. I also like to clip extensions at a bit of an angle going towards the face as opposed to a straight horizontal line. That way the extensions are hidden."
With Hawkins' extensive expertise with red carpet events and willingness to share his secrets with fans of his work, he was the perfect professional for this Met Gala collaboration with Laced Hair Extensions on Ashley Park's look. Considering the depth of Hawkins' love for Laced Hair Extensions and ultra glam red carpet hair, we're hoping to see more iconic hairstyles from these two in the future.
Article continues below advertisement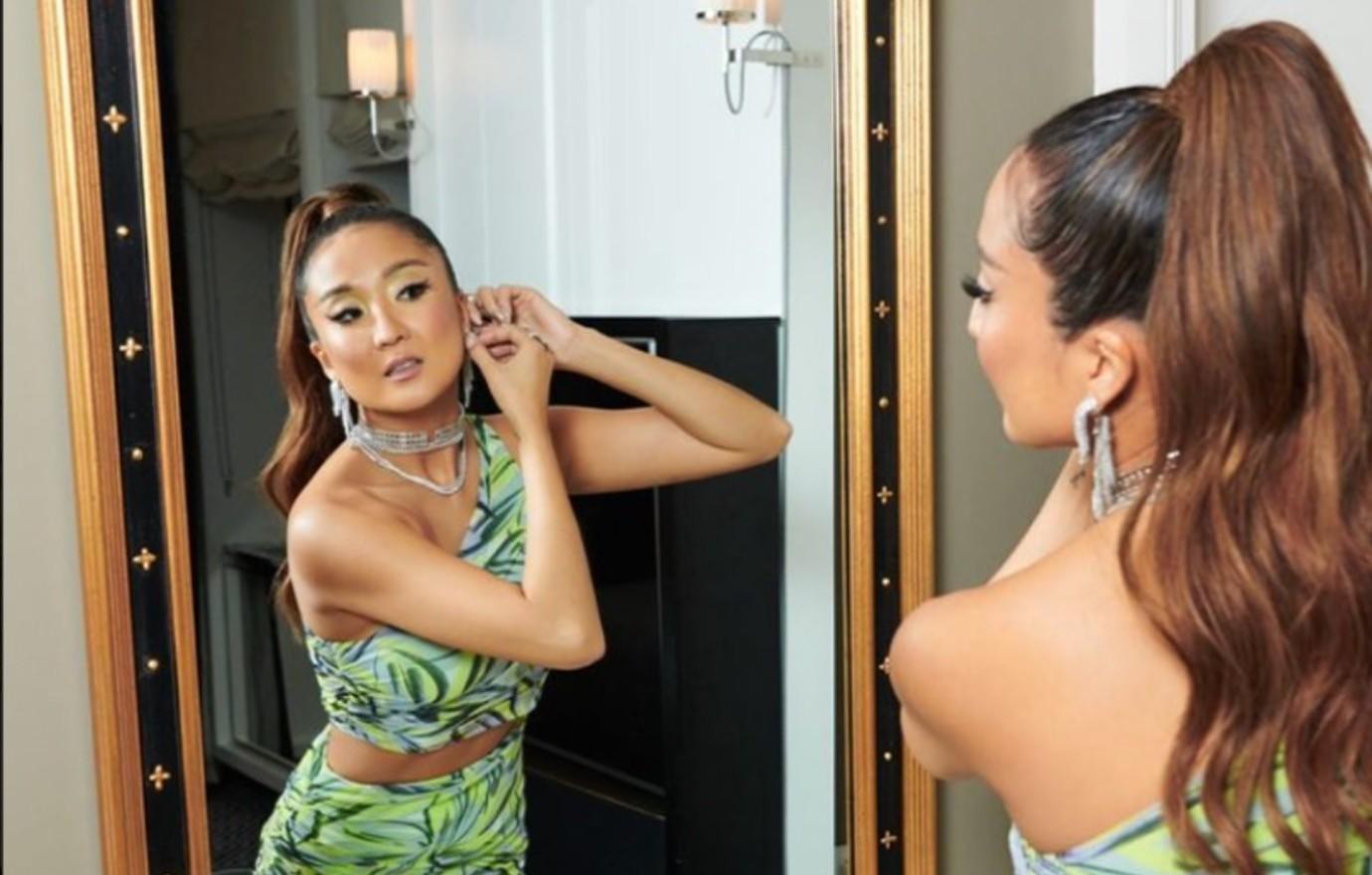 Laced Hair Extensions is also no stranger to working with celebrities. From Miami Swim Week to the Victoria's Secret Runway, Laced Hair Extensions is the go-to for high profile events.
Laced Hair Extensions is an extraordinary woman-owned and led extension company with the highest quality hair on the market, established in 2010 by renowned celebrity stylist Lacy Gadegaard-West. She founded Laced Hair Extensions at the height of her stylist career to fill the gap she'd noticed in the market, at a time when high quality extensions, let alone dimensional, rooted extensions for all hair types and needs, were inaccessible to most. Due to her continuous innovation within the extension world, her brand quickly became a smashing success among stylists everywhere, and has only grown in reputation, versatility, and design since. Today, it is the go-to for high profile celebrities and celebrity stylists on the red carpet.
Laced Hair Extensions provides quality hair extensions for a great price. To duplicate the Met Gala look or to find more inspiration from celebrities that use Laced Hair Extensions, visit https://lacedhair.com or find them on social media (@lacedhairextensions).